A skin problem that I've been dealing with for years now is my chapped lips. My lips can be very dry, especially when I'm in a cold place. It's definitely an eye sore to see someone with chapped lips- sooo not kissable! LOL! Some say it's due to lack of water intake, but God knows how much I love to drink water. I need to sip every now and then. Wetting the lips with saliva doesn't help as well. In fact, it makes it worse. I've tried several lip balms, but not one cured it no matter how often I apply. I even tested petroleum jelly at one point since it works for some with very cracked lips, but unfortunately, I'm not one of them. 🙁 It was only recently when I discovered Kiehl's Lip Balm #1. I've read good and bad reviews about it before, but I never had the chance to try it. Through the shoots I did in Shanghai, we've finally met! 3 out of the 4 make-up artists used this particular product on my lips. So how was it?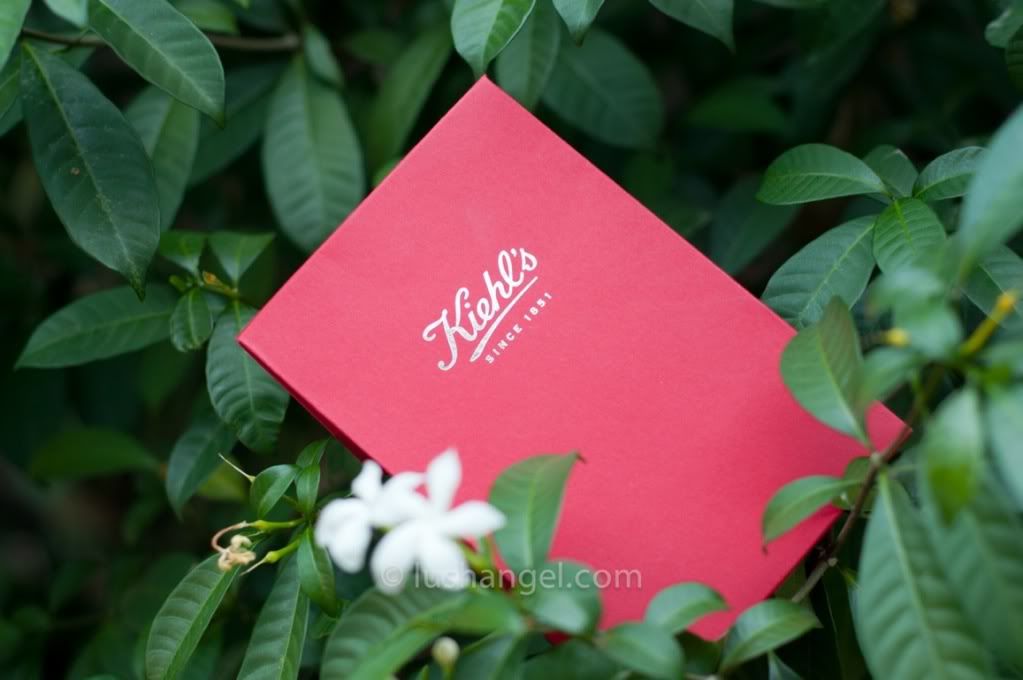 First of all, Kiehl's won't name their lip balm "#1" for nothing. Kiehl's is actually known for it. They have a variety of lip moisturizers, like the tinted ones, but some say it's not as effective as the original, Lip Balm #1. I  haven't tried any of them though. Maybe next time. For now, I opted for their classic, Lip Balm #1 in a jar.
Just click on the photos to enlarge 🙂
Kiehl's Lip Balm #1 is said to temporarily protect and help relieve chapped or cracked lips. It helps protect lips from the drying effects of wind and cold weather. It is formulated with soothing emollients Squalane, Lanolin and Sweet Almond Oil, as well as, Vitamins A and E. It also has SPF 4 sunscreen protection.
And are they true to their words? Well, isn't it obvious with my title! Hehe! 😀 Finally, a lip balm that works for me!!! 😀 I was a bit hesitant to try it out before because of its price- one of the drawbacks of this product. But when I was finally able to try it out in Shanghai, I rushed to Kiehl's as soon as I got back here in Manila to purchase Lip Balm #1! I love how it soothed my already cracked lips in an instant. It kept my lips moisturized through out the shoots. Of course, they still had to keep on reapplying, but at least my lips weren't getting worse. I noticed how some lip balms make my lips more chapped after hours of using them, except for this brand. Also, I love that my lips don't feel like they're covered with some plastic. It's not thick at all. As for the smell and the taste- NADA! You won't smell anything at all once you glide the balm on your lips and there's no taste.
Kiehl's Lip Balm #1 comes in two packaging- tube (0.5 fl. oz.) and jar (0.6 fl. oz.). I chose to get the jar since it's more economical than the tube. I think this would last for several months, even if I use it every so often in one day. Also, some reviews say that the tube is not very convenient to apply on the lips directly. If you plan to purchase Lip Balm #1 in jar, make sure to use cotton buds or a lip brush when applying the lip balm. It's for hygienic purposes, even if it's for personal use only. We don't want any germs or bacteria from our fingers to get into that jar!
Please note that the product may or may not have the same effects on you. It doesn't mean that if it worked on my lips, it would have the same effect on others. All beauty products have different reactions on people.
Kiehl's in Manila is at Greenbelt 5 and Mall of Asia. Lip Balm #1 in jar is priced at PHP 550.
Oh, and I'm loving Kiehl's more for giving me these loads of samples… 😀 Thank you Kiehl's! 😀