Nope, it's not a typo. We have this saying, "leave" the past behind to continue living for the future. Well, not all the time. Case in point: Fashion Trends. Even top fashion designers draw inspiration from past trends. Fashion trends come and go. And now, I thought of re-living the 70′s fashion once again. Blast from the past it is!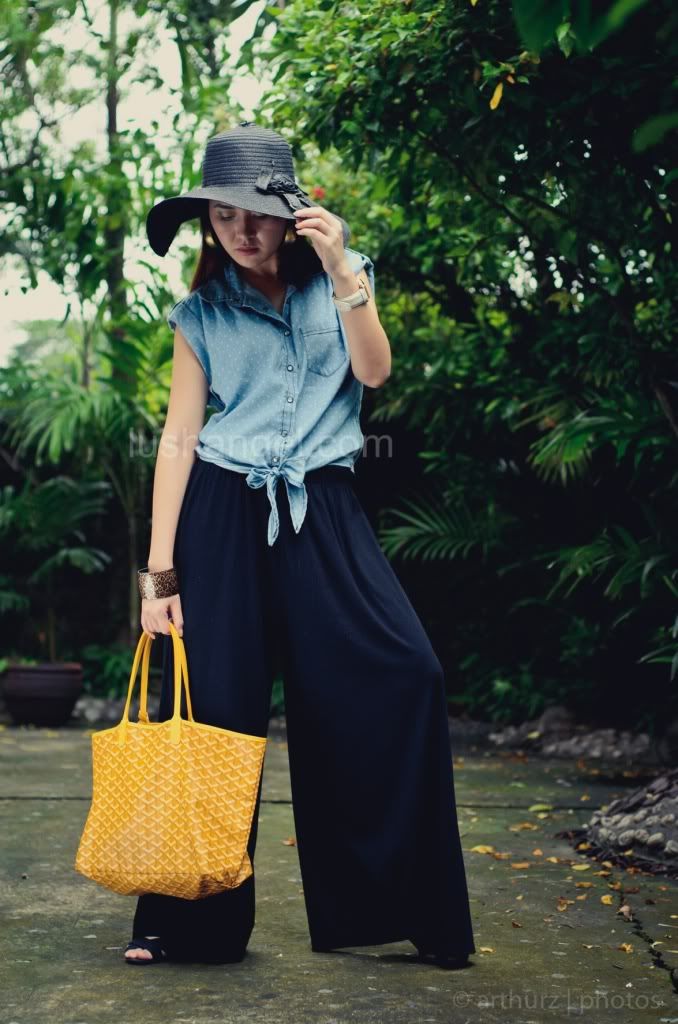 Wide-legged pants, denim, polkadots, big-brimmed hat, animal-print accessory and huge hoop earrings in one outfit? Looks like I'm grooving to the 70′s, eh?
If you've been following my blog, I know I'm such a walking contradiction! One of the tips I always mention when wearing vintage pieces is to keep it to a minimum. I mean, one 70′s piece is enough, then keep everything else modern. In this way, you won't look like a blast from the past. Well, just like one of my vintage outfit post, as seen here, it's also fun to re-live the past sometimes. Besides, there's really no strict rules of do's and don'ts when it comes to fashion. Style can be an expression of one's self. So for today, this is what I felt like wearing.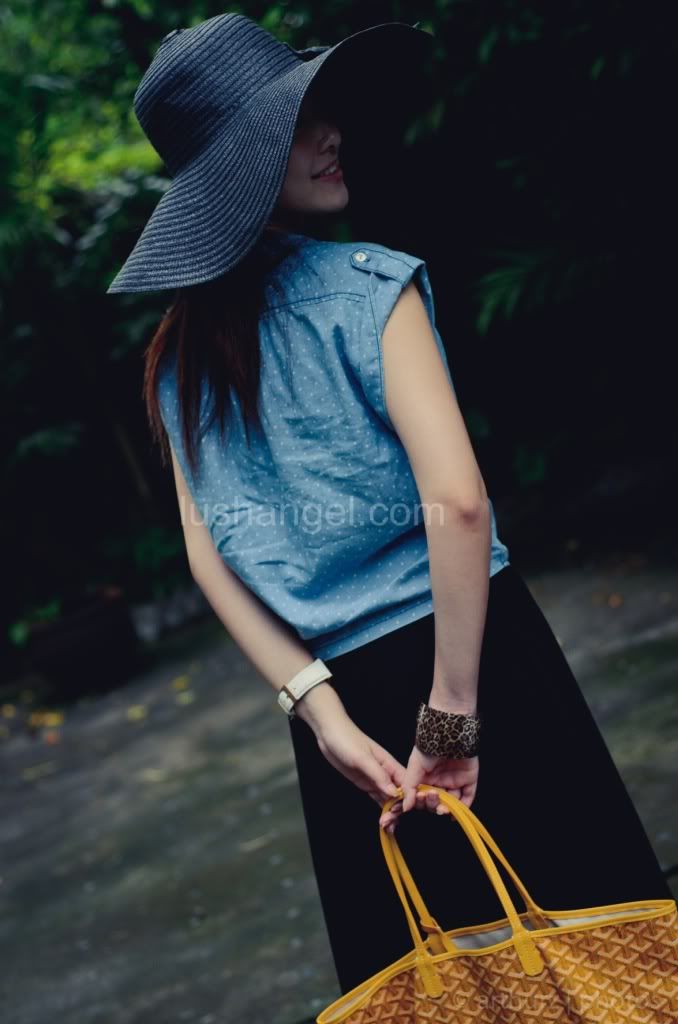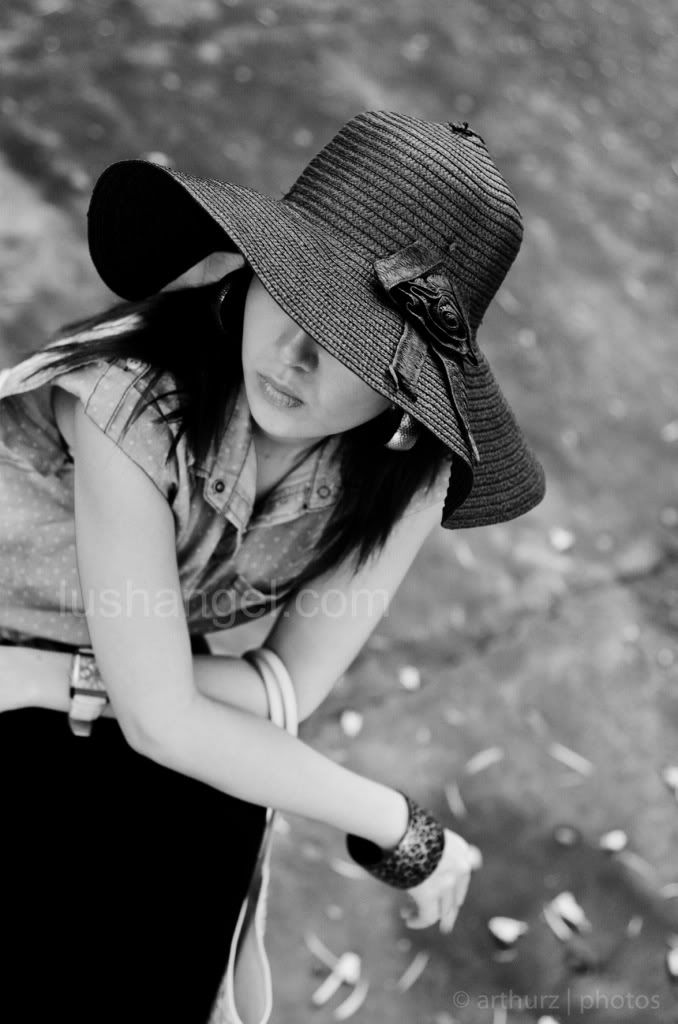 A yellow tote to break the ice…
And another pop of color, my gold and green eye shadows…
OUTFIT
Blouse: from Hong Kong
Pants: from Hong Kong
Wedge: random
Tote: Goyard St. Louis PM
Cuff: from London
Watch: Police
Hat: from Boracay
Earrings: from a bazaar
MAKEUP USED
Concealer: Lancome Flash Retouche
Foundation: Revlon PhotoReady Powder Foundation
Lipstick: Lancome Dewy Shine 262
Blush: Shu Uemura Glow On
Eyebrow: MAC Brow Set Beguile
Eyeshadows: NYX Daisy (lid), NYX Kiwi (crease), NYX Hunter Green (outer V), MAC Crystal Avalanche (brow bone)
Gel eyeliner: Kanebo
Mascara: Revlon CustomEyes