Christmas indeed came early for me this year. When I received the good news that I'll be flying to Malaysia to witness the Nuffnang Asia-Pacific Blog Awards Night, I thought I was dreaming. For someone like me who simply blogs out of hobby, going out of the country to be part of a bloggers event felt surreal. I never thought of blogging as "work". I blog because it's my way of celebrating life. I blog because it brings me happiness (and hopefully to other people as well). I blog because I want to keep track of my journey in reaching my dreams. I blog because it's my passion. Of course, I admit. I also dreamt of being able to travel because of blogging. They say, when you dream, you have to dream big. BUT never ever did I imagine that it would come true. Thanks to my Nuffnang family for being the Angel who helped me fulfill this dream.
The awards night was held at the grand ballroom of Marriott Putrajaya in Kuala Lumpur, Malaysia. To be with 500 bloggers from 7 countries under one roof was definitely a night to be remembered forever.
As the event started, we were served with really good food.

No matter how full I am (I wasn't even able to finish the main dish!), there will always be room for dessert in my tummy. LOL! This dessert is TDF!!!

We were also entertained by different performances! Woot!

And of course, that night was to recognize the best blogs of Nuffnang all over Asia Pacific. Have you heard that Philippines did very well this year?! We won four awards!

I am very thankful to be there to support Team Philippines! Pinoy bloggers rock! You guys make us really proud!

Here's the complete list of winners of Nuffnang Asia-Pacific Blog Awards 2011:
Best Photography Blog – Photoblog.hk (Hong Kong)
Best Geek Blog – Geekout.ph (Philippines)
Best Food Blog – LadyIronChef.com (Singapore)
Best Fashion Blog – Cheeserland.com (Malaysia)
Most Original Blog Design – EatShowandTell.com (Australia)
Best Parenting Blog – Childhood101.com (Australia)
Best Travel Blog – JustWandering.org (Philippines)
Best Entertainment Blog – Beautifulnara.com (Malaysia)
Best Lifestyle Blog – Jenniepperson.com (Philippines)
Hidden Gem – Googlygooeys.com (Philippines)
Best Micro Blog – KennySia.com (Malaysia)
Most Influential blog – XiaXue.sg (Singapore)
Region's Best blog – XiaXue.sg (Singapore)
Congratulations everyone!

Here are some photos during the night. Everyone looked stunning!

me. Nikki. Noelle. Patty
with my best roomie, Patty
with our tablemate, Valerie Lim (Beauty Blogger), Ms. Universe Singapore 2011
Patty. Jane. Nikki. me. Erwan. Hannah
As to what I wore that night, I couldn't make up my mind between 2 dresses. I ended up bringing both all the way to Malaysia. LOL! Last minute, I thought I'd better go for the long one since it's an awards night. Hehe! It's a dress made by the late Brian Leyva. Thanks to my dear friend, Carla!

Go Team Philippines!

Woot!

The night didn't end at Marriott. Of course, there must be some partying after the awarding! Haha! We went to Zouk Club for the after-party!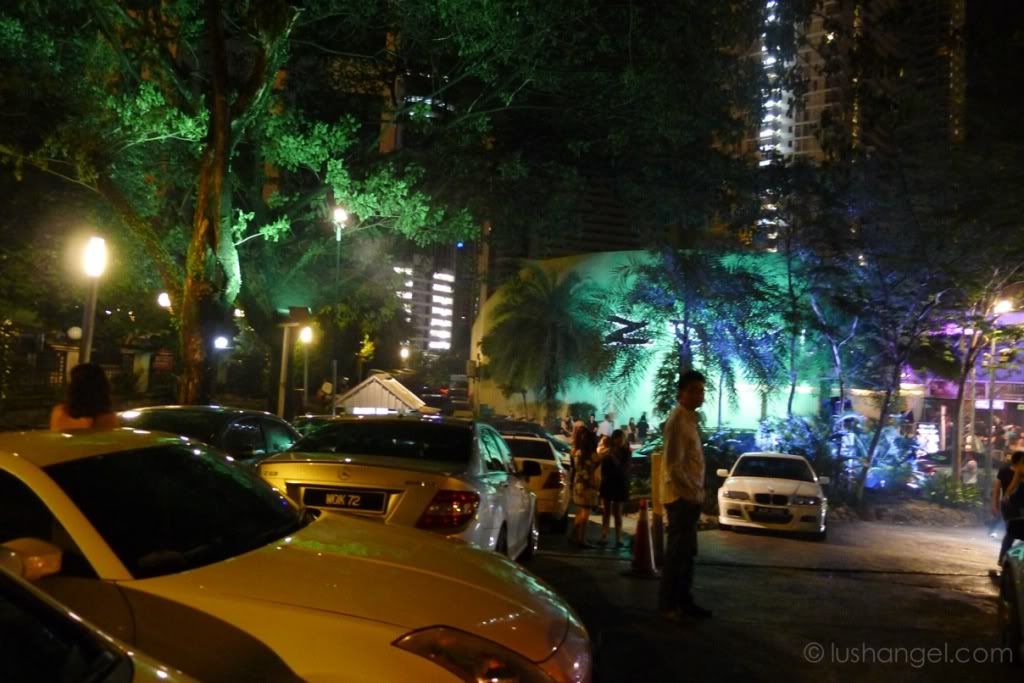 Again, thank you to Nuffnang for this wonderful experience! I will forever be grateful.

More about my Malaysia trip with the Nuffies in my next post!