All of us want clear and bright skin for sure. Unfortunately, most of us, if not all, get spots- whether it be due to previous acne or simply due to aging. Just when I thought laser and peel are the only ways to at least lighten spots and brighten skin tone, I recently discovered an ultimate whitening pair that is said to give spotless white skin- Shiseido White Lucent Intensive Spot Targeting Serum+ and Shiseido White Lucent Power Brightening Mask.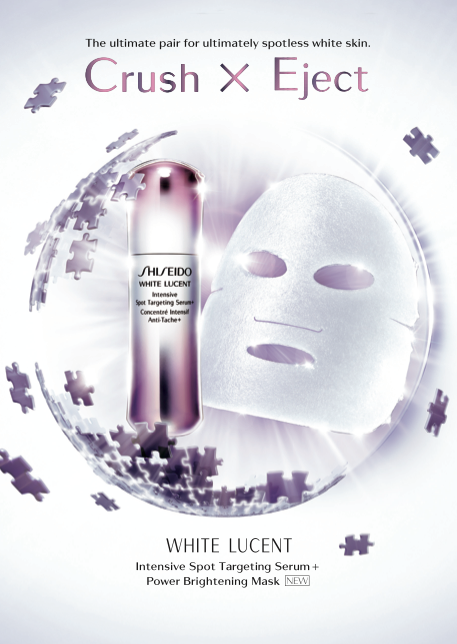 These two products bring about the crush and eject action, which can result to spotless white skin. How? Read on…
Dark spots or uneven skin tone is caused by bits of melanin trapped deep in the skin. Inspired by laser technology, Shiseido White Lucent Intensive Spot Targeting Serum+ seeks melanin pigment and crushes it into fine particles. MelanoCrush Energizer is the effective ingredient that targets dark spots at their roots.
Then, Shiseido White Lucent Power Brightening Mask ejects the crushed melanin from the skin, immediately giving the face a brighter appearance as the melanin is lifted away. Inspired by iontophoresis, the mask's Ion Force Complex imbeds whitening ingredients deep within the skin, so they can eject the crushed melanin out.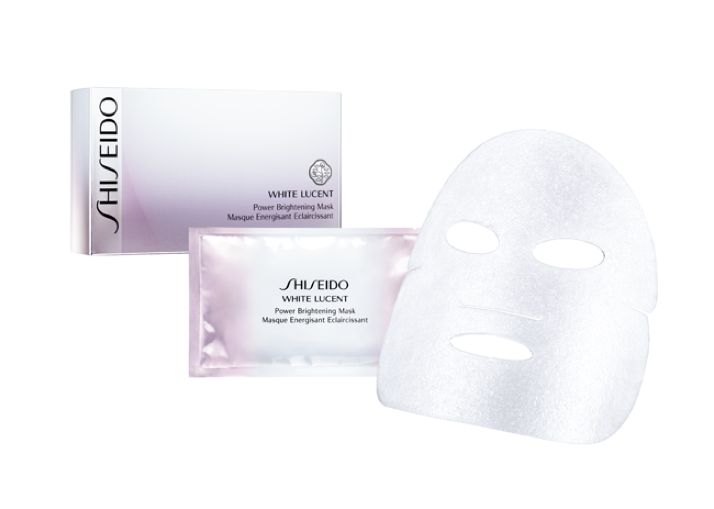 To better understand the crush and eject action, here's a simple illustration.

Now, that's promising! I'm sure you're excited to know if this duo actually works.
If you're following me on Instagram (lush_angel) or Twitter (@lush_angel), I shared a photo of myself wearing the Shiseido White Lucent Power Brightening Mask. I had the chance to try it out in a Shiseido boutique. My face was first cleansed. Before putting on the mask, Shiseido skin softener and Shiseido White Lucent Intensive Spot Targeting Serum+ were applied. Since the mask was wet and felt cold, it was a good 10-minute relaxation for me. Would you believe in just 10 minutes my face instantly brightened? I have to say, it is indeed a powerful brightening mask!

My skin also felt hydrated and really soft. But of course, my acne marks are still here. To know if it can actually lighten those spots, I'm in for a 7-day challenge!
I'll be using the serum every morning and night for 7 days. Since it is advisable to use the mask every week, I'll use one mask for this challenge. To fully document the challenge, here are some before photos.
bare face, no makeup
some light acne marks on my left cheek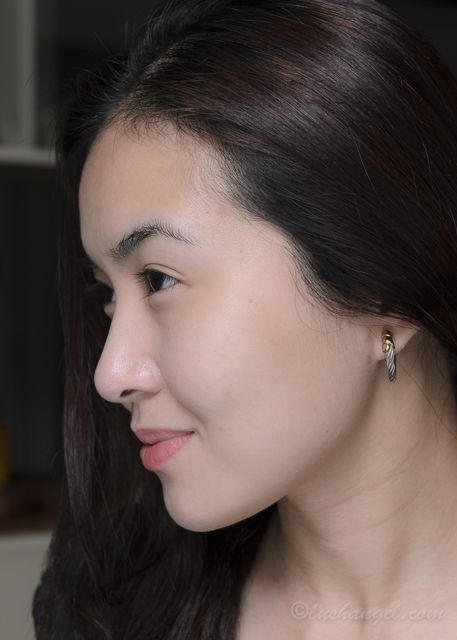 some light acne marks on my right cheek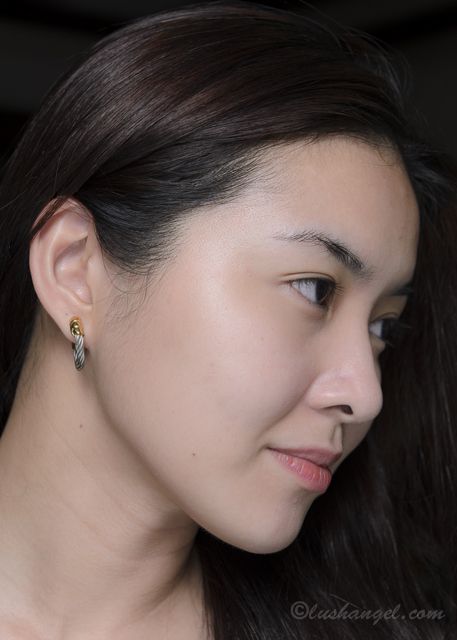 I've actually started using the serum today and I was surprised with its texture! It's very light and more on the watery side (oily-skinned individuals, I can already see smiles on your faces!!!)

Seriously, it doesn't feel I have some serum on my face! It's instantly absorbed by my skin and there's no sticky feel at all!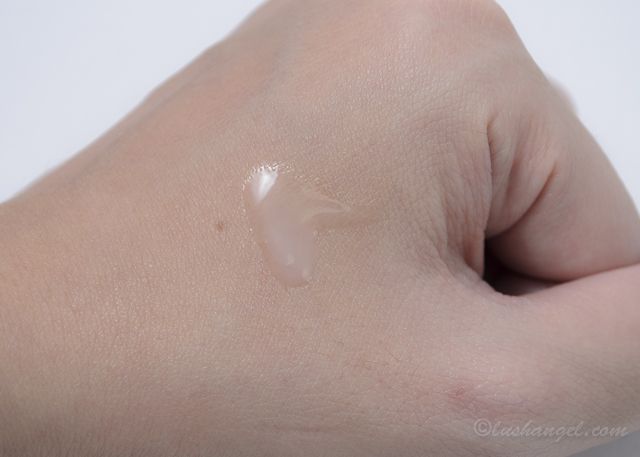 I can't wait for my 7th day!!!

Will my skin brighten? Will my spots disappear like magic? Let's see!
BUT before I go, I'll be asking for your support for my 7-day challenge! I will really appreciate it if you can please comment below on this post and if you can also tweet this- "Say goodbye to acne marks and age spots with #ShiseidoWhiteLucent Read more about it on @lush_angel http://bit.ly/WDkmgm"
Super thank you in advance!