In case you still haven't noticed, black and white combo is literally everywhere. Although it's a classic, it's just extra visible for the past months. And I love it. It's one combo I can never live without. It's classy. It's elegant.
The classic combo has become extra interesting too when used in geometric patterns. It adds a bit of fun and modernity to a supposedly serious color combination.
To go with the geometric black and white theme, I'm using my Bao Bao bag again here, as seen in my OOTD: 4th of July post.
An elegant look won't be complete without a sexy pair of heels.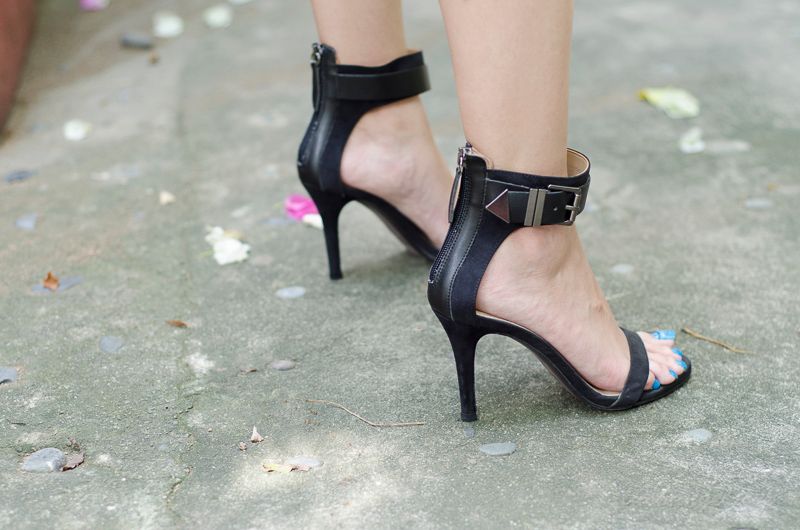 To give life to a simple top, a statement gold necklace would do the trick.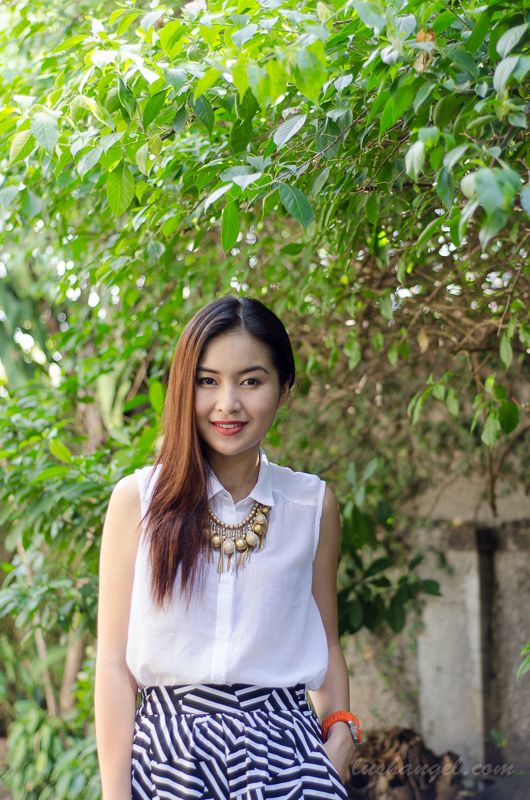 As always, a pop of color is the way to go to break the ice.
It doesn't hurt to throw in a casual timepiece in an outfit with an elegant vibe. The Scuba Superdry watch gives a nice contrast to the entire look. In fact, it adds fun to the outfit, don't you think?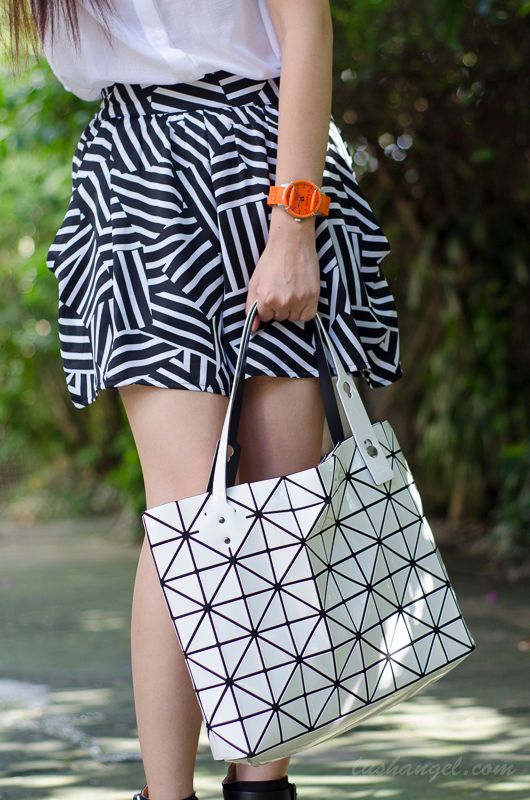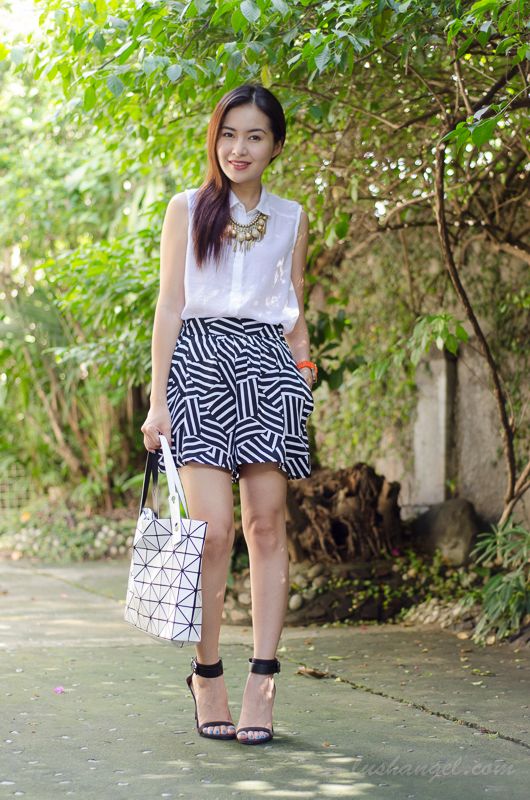 Top: from Japan
Skort: from Japan
Necklace: SM Accessories
Bag: Bao Bao by Issey Miyake
Watch: Superdry
Sandals: Zara
For instant beauty, fashion, travel, foodie, or random updates from me, LIKE lushangelblog on FACEBOOK, FOLLOW  lush_angel on TWITTER and lush_angel on INSTAGRAM.