First of all, thank you to all our sponsors for their continuous support to LushAngel.com. I always aim to make my readers happy, not only through my posts, but also by giving back through some exciting and loveable giveaways. Of course, our sponsors won't be here without YOU so I really want to thank you all for the support you've been giving to this blog.

I'll try my best to make it even better and better!

Anyway, I won't make the wait longer! Here are the winners for ZA, Godiva and ANMA Lifestyle giveaways.
Sheryl An
Chell Kong Geronimo
Maki Yosh
Joyce Gabriel
Ruth Calsada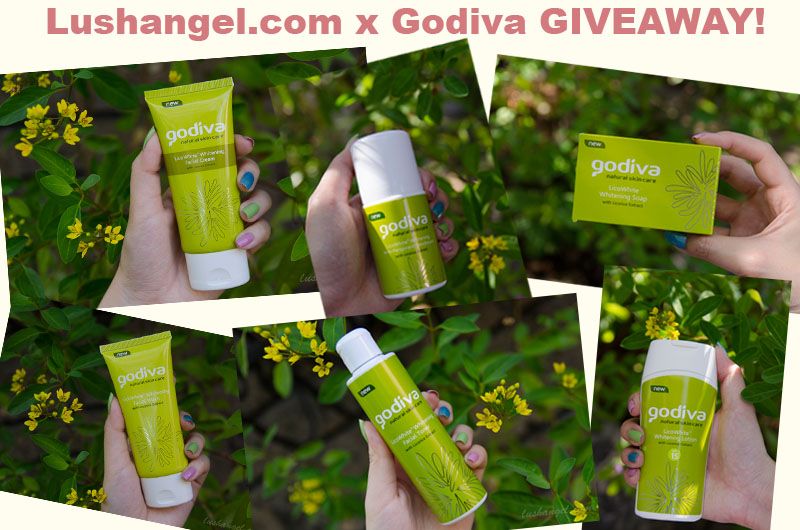 Rochel Obzunar (complete set)
Kristine Cauneran (face regimen set)
Vanessa Mabel Camba (body regimen)
Purplecow's Attic (See Three Set)
Airam Zenaug (Jewelry Roll)
Congratulations!!! To all the winners, please e-mail me at admin@lushangel.com on how to claim the prizes. Kindly note that I'm currently on vacation and will be back by end of the month. I may have minimal access to my e-mail but rest assured I'll reply to them as soon as I read them. Those prizes that are with me and for meet-ups like ZA cosmetics gift packs and ANMA Lifestyle bags, I'll be able to give them when I get back!

If you haven't joined my COOKOO watch giveaway worth PHP 6,000, check it out in THIS POST! It's so easy to join- just the usual likes and shares!

Good luck!