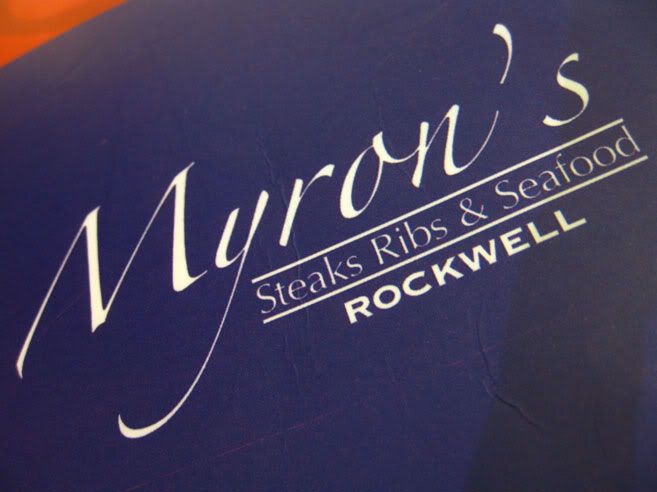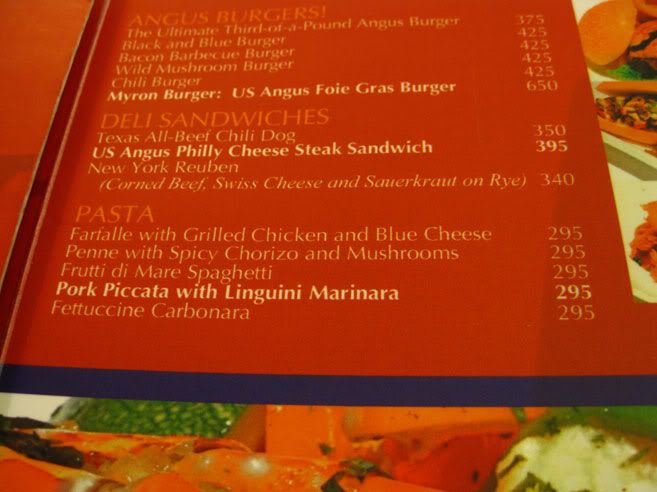 Last Friday, before watching The Hangover, Arthur and I decided to have a nice dinner. Since we were in Rockwell, we decided to dine at Myron's. Both of us love to eat steak and we love trying out steaks of different restos- whether it's a cheapo or a bit pricey. We are definitely a meat lover and kinda adventurous when it comes to food. Well, of course, not the exotic kind of thing. I just meant, adventurous in terms of restos. We love dining out and trying different restaurants. Hmmm… I think Arthur got that thing in restos from my family. Hehehe! 🙂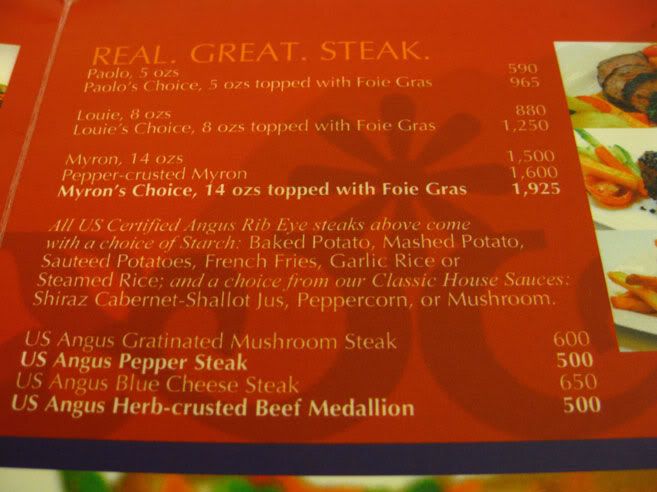 Anyhoo, I've eaten at Myron's before but I didn't try their steak then. Since we both felt like eating steak last Friday, I decided to bring Arthur at Myron's. We ordered their US Angus Herb-crusted Beef Medallion and their Frutti di Mare Spaghetti since I was also craving for some seafood pasta.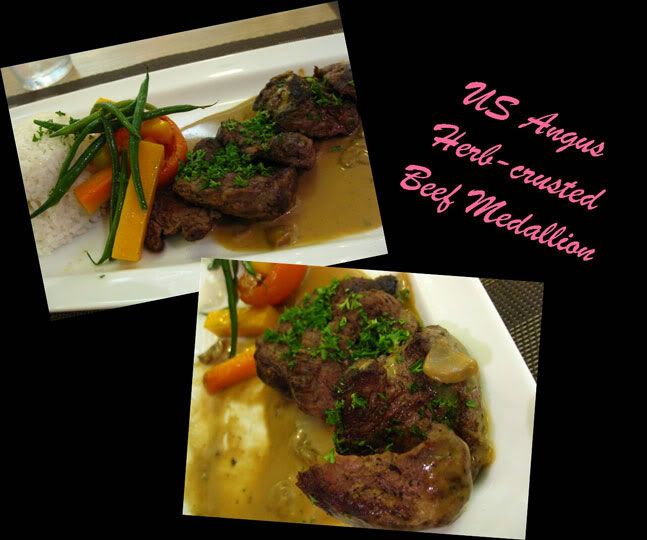 I surprisingly liked their US Angus Herb-crusted Beef Medallion. I'm not so into herbs at all, but this dish doesn't have any herb-like taste, contrary to it's name. We chose the mushroom sauce, which is probably why we didn't taste any herb. Hehehe! The gravy is very tasty. I have always loved the steak and mushroom gravy combination. 🙂 As for the meat, we had a medium well steak, making the meat very tender. For me, this steak is a must-try! 🙂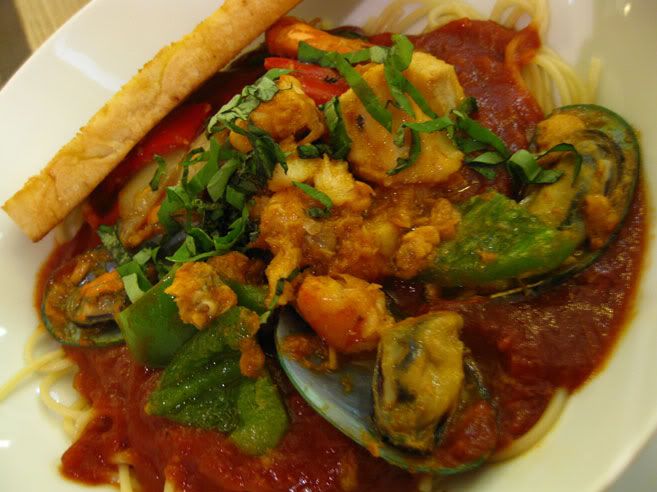 Since I was craving for pasta that night too, we ordered the Frutti di Mare Spaghetti. Well, it is simply the usual tomato-based seafood pasta, nothing to really rave about. It's just the usual marinara pasta. I just noticed that there's not much seafood in it. Hmmm… I should have just tried their other steaks, but anyway, at least now I know.
So will there be a next visit? Definitely! 🙂 It's one of the best restos in Rockwell to eat delicious steak. I have yet to try their other dishes too. They must be good as there are a number of restos sprouting here and there in Rockwell, but Myron's still never runs out of customers. 🙂