Who said we have to ride a plane just to eat the best tasting Asian cuisines?! This month of July, Marriott Hotel Manila brings us Flavors of Asia.
Want authentic Malaysian, Indonesian, Vietnamese and Thai cuisines? Marriott Manila is definitely prepared! Their chefs for this month-long festival: Renaissance Kuala Lumpur's Ruhizad Muri, JW Marriott Jakarta's Dadang Wahyudi, Renaissance Riverside Saigon Phan Tien Hoa, and JW Marriott Bangkok Thanatorn Krobsuay. Boasting with culinary career track that is dynamically diverse, expect only authentic and a palate tickling adventure anyone could get.
So, what's in Marriott Café's Flavors of Asia? Come, indulge with me! 😀
starters
8 choices of salad dressings
Pax and Ana
Part of the buffet are some blended drinks that tastes sooo good!
Thai Lemongrass
Avocado with chocolate- Surprisingly, this tastes so good!!!
I can't skip the Japanese section. I need my Maki, Tempura and Miso Soup. 😀
Popular for their satay, Chef Dadang Wahyudi makes skewers tastier and more appetizing with these selections: chicken, shrimps, calamari, beef, goat, pork and fish in assorted marinades! Another must-try is the bebek betutu klung klung, an all-spiced up Balinese dish enhanced by a host of pungent roots, herbs, and seasoning.
Chef Thanatorn Krobsuay has a new Thai menu that's worth discovering: deep-fried sea bass with chili sauce, sautéed squid with pineapple and cucumber, beef balls cooked with typical Malay sauce, and braised beef spiced with turmeric and coconut.  
More than its legendary nasi lemak, Chef Ruhizad Muri gives foodies a taste of Malaysia's noteworthy nyonya cuisine.  A signature Penang type of cooking that blends spices from roots (galangal, turmeric, and ginger), leaves (pandan, lime, and laksa), fruit (lemon, tamarind, and green mangoes), and other ingredients like shrimp paste and chilies. This section invites everyone as well to get creative with blue crab, shrimps, dilis fish, beef tenderloin, chicken, clams, barbeque chicken, steamed fish, assorted vegetables peppered with Malaysian spices.
A native of Ho Chi Minh, Chef Phan Thien Hoa presents well-rounded Vietnamese dishes notable for its minimal use of oil, bountiful use of herbs and vegetables—ranking it as one of the healthiest foods in the world! Most travelers would agree that a Vietnam trip is never complete without a steamy and flavorful bowl of pho. Considered as the heart and soul of Vietnamese cuisine, it features a delicious play on broth, rice noodles, meat, herbs and spices. Another delicacy that Vietnam is famous for is the Vietnamese spring rolls—soft rice wrappers filled with choicest meats and vegetables such as shrimps, tofu, chicken, and beef.
Of course, a buffet won't be complete without roast beef! Meat lovers would surely love their tender and juicy beef, with your choice of sauce.
And with the Philippines long coast line, it's a crime to miss out our very own seafood choices. Your meal will never be complete without the tiger prawns, steamedlobster on ice, marinated marina clam and curacha crab.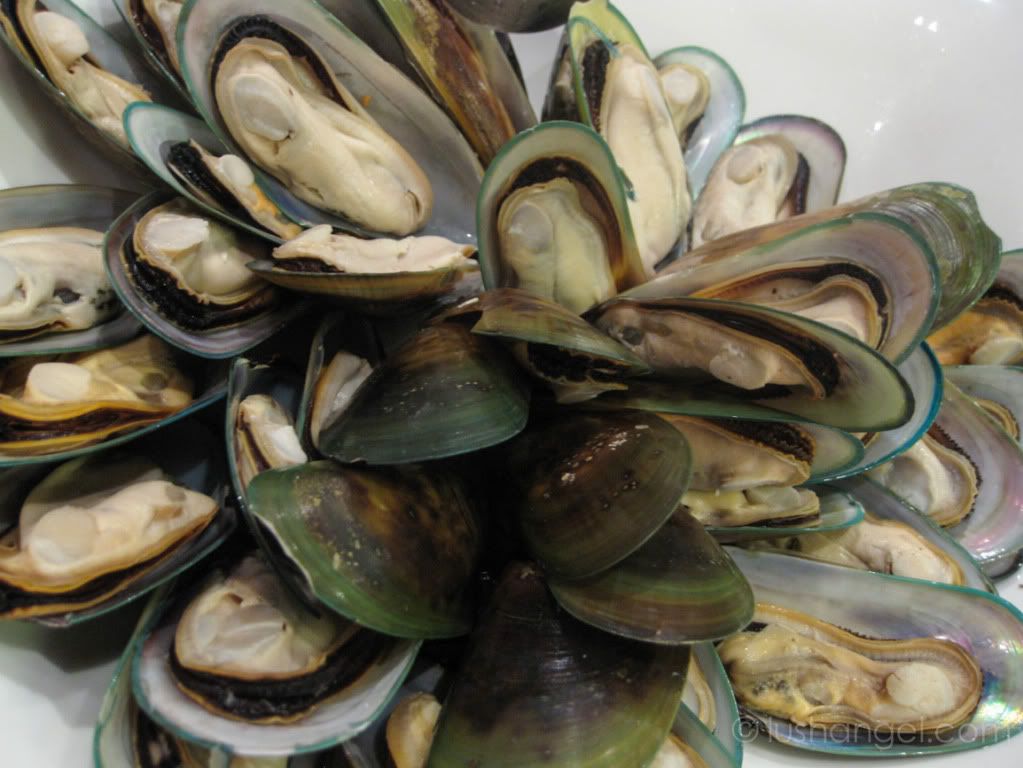 Hold on, it's not over yet! There's always room for dessert!!! 😀
rice cake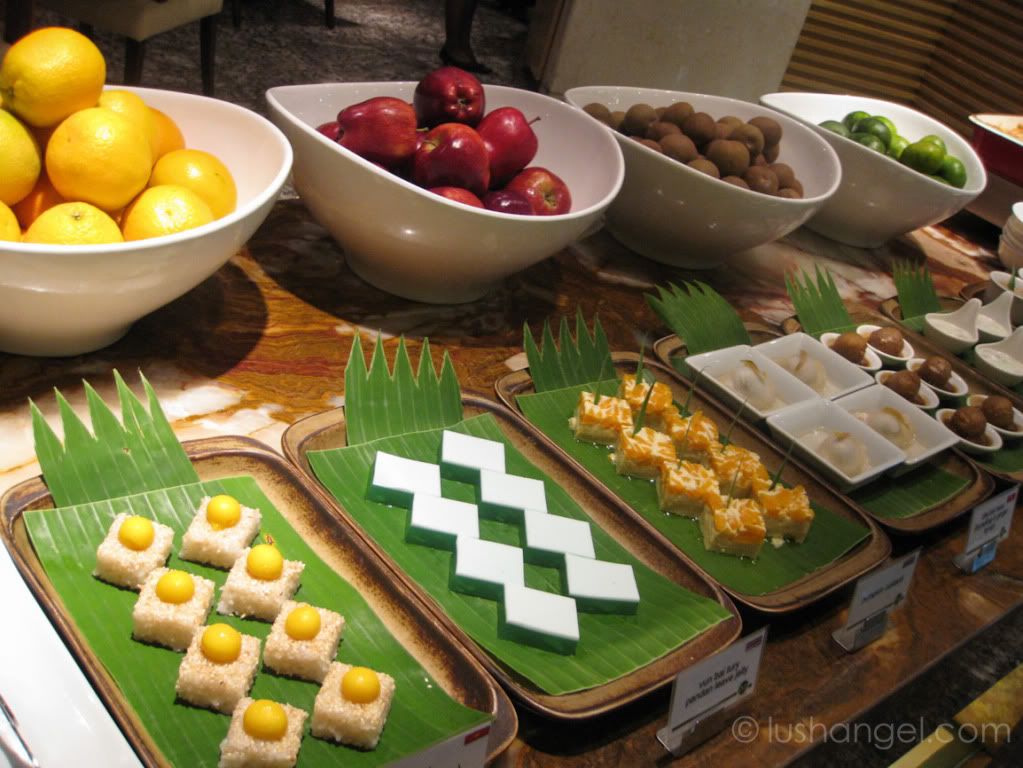 fruits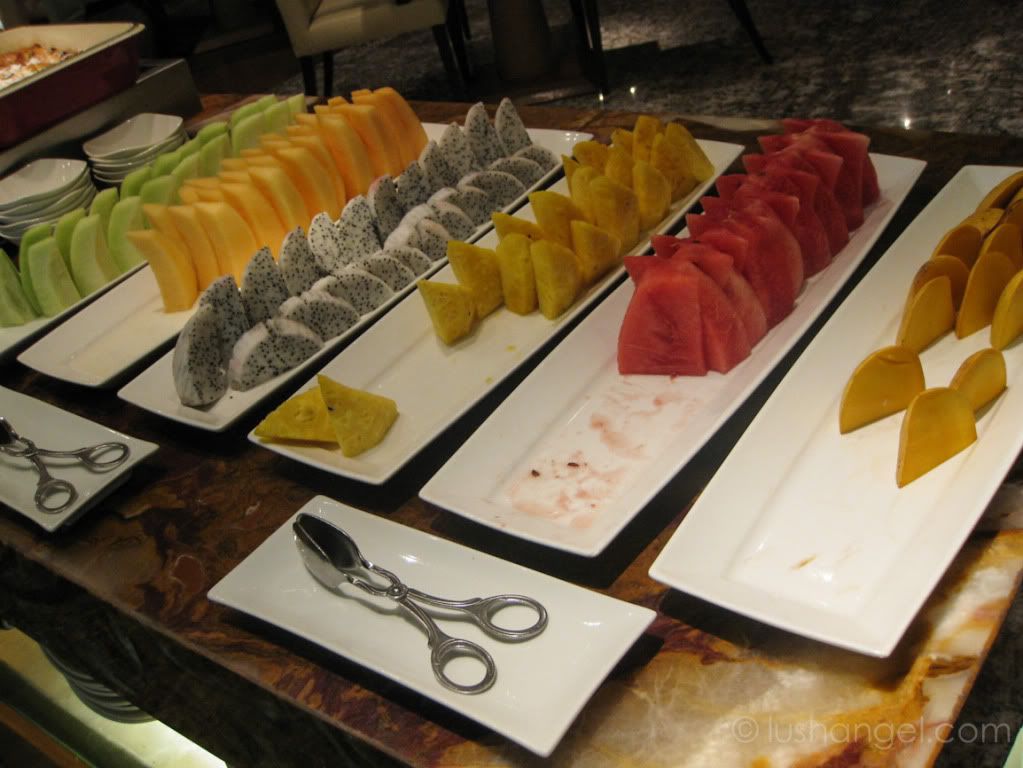 fondue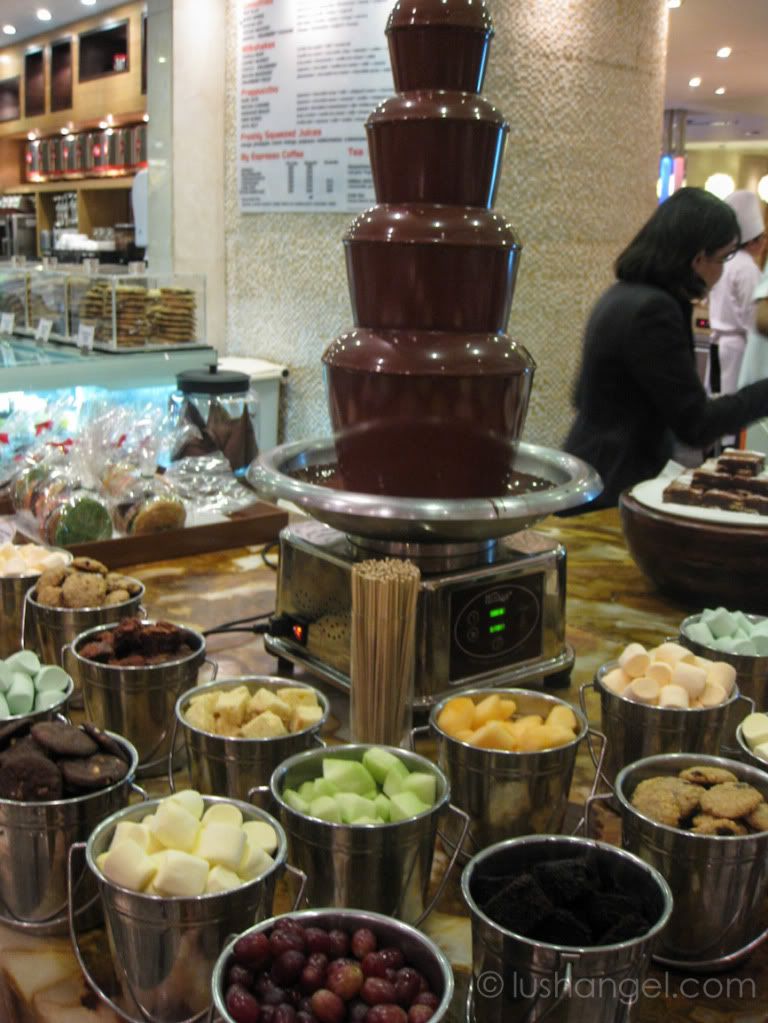 Best of all: home-made Gelato!!! Don't you dare miss their Hazelnut Nutella! 😀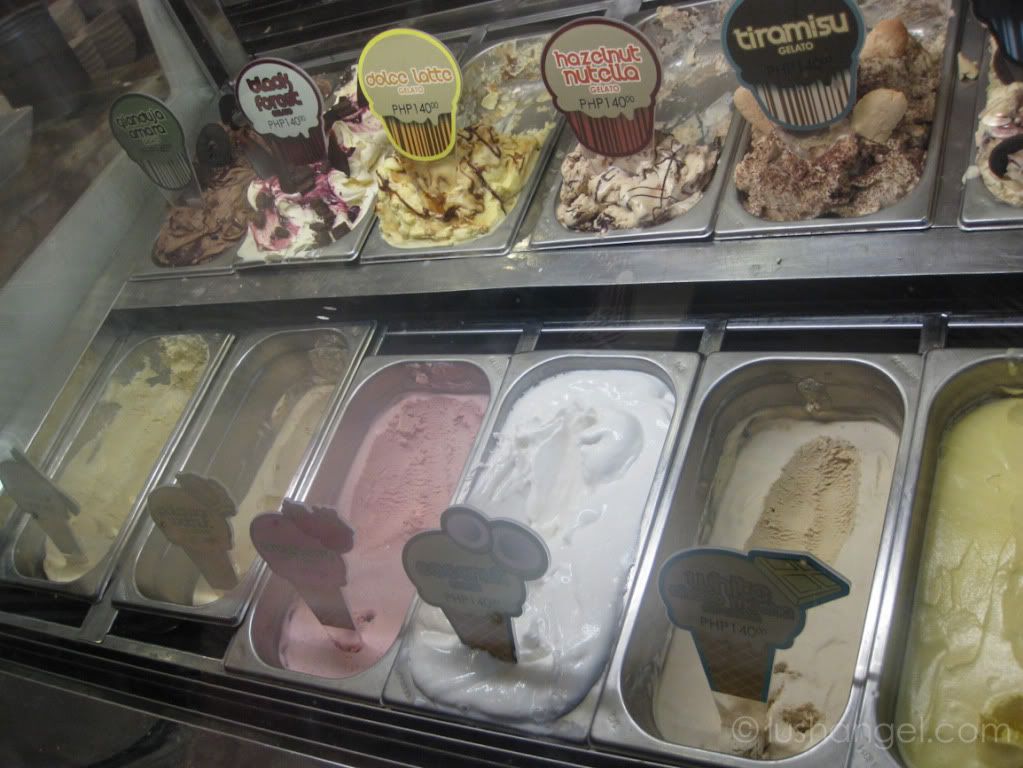 BURP!
with Hannah Villasis, Aisa Ipac, Cariza Chua, Ana Gonzales, and Paul Chuapoco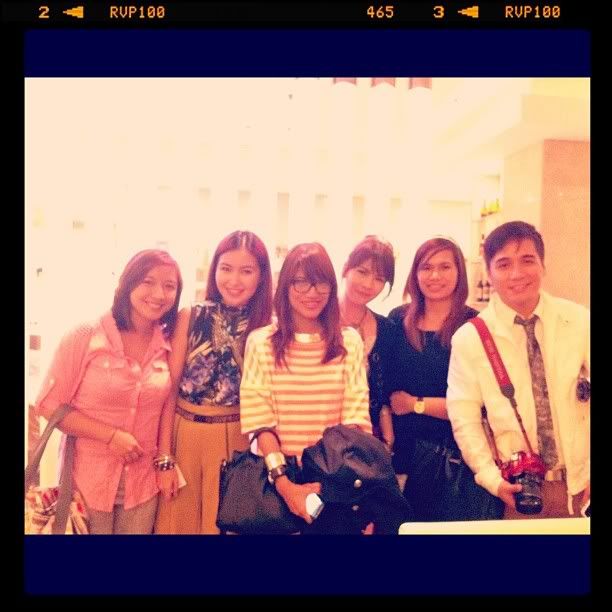 Marriott Hotel Manila, Newport City Complex, Pasay City
Flavors of Asia buffet is PHP 1,850 nett Sundays to Thursdays and PHP 2,000 nett on Fridays and Saturdays.
For inquiries or reservations, call Marriott Café at 988-9999
The four chefs will also conduct a special cooking class for only PHP 1, 500 net inclusive of a hearty lunch: July 9, Thai; July 16, Malaysian; July 23, Vietnamese; and July 30, Indonesian.
Special thanks to Marriott Hotel Manila and Vannah Santiago for the invite! 😀