I have several Lancome liquid foundations which I use for myself and my clients. I'm quite satisfied with them when it comes to coverage. When Lancome's Teint Miracle line came out, it has become an instant hit to beauty enthusiasts, making me wonder how it can actually make a difference. As promised in my Lancome Teint Miracle Powder Foundation review, I'll also be giving a review on its liquid foundation. Coming from someone with oily skin, here's what I think of Lancome Teint Miracle Liquid Foundation.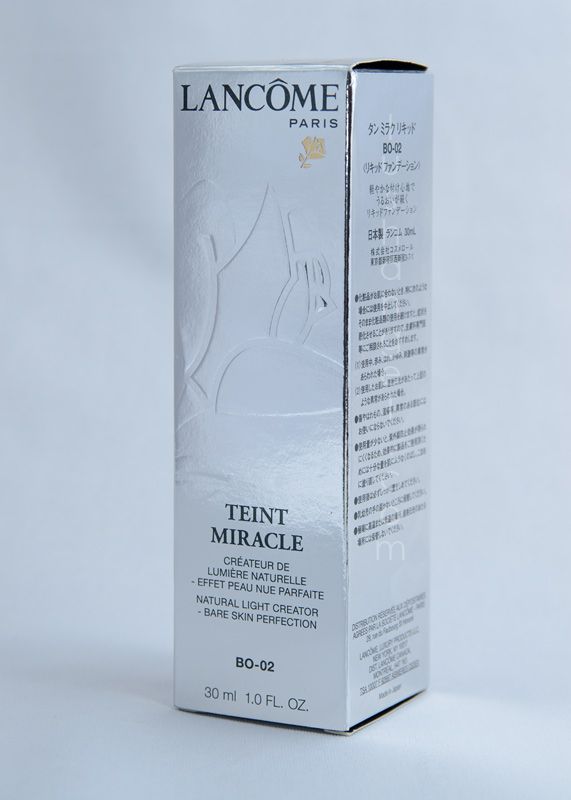 Product Information
Light is not only reflected on the surface it is also naturally re-emitted from deep within the skin. This is skin's inner light. At its peak, this surface radiance (1) and inner light (3) constitute skin's aura.
When visibile light reaches skin, it begins a real journey:
5% of light is reflected: this is skin's surface radiance (1)
95% penetrates skin and interacts with the epidermis and dermis. 55% is absorbed (2) and 40$ is re-emitted at the surface (3) this is skin's inner light.
Aura-Inside (TM) Technology
A Lancôme exclusive which associates:
A new generation of bioptic pigments combined with classic mineral pigments. Together, they reproduce the inner light of perfect skin, by recreating the intensity and pristine freshness of its radiance.
A unique liquid light essence maximizes skin's surface radiance.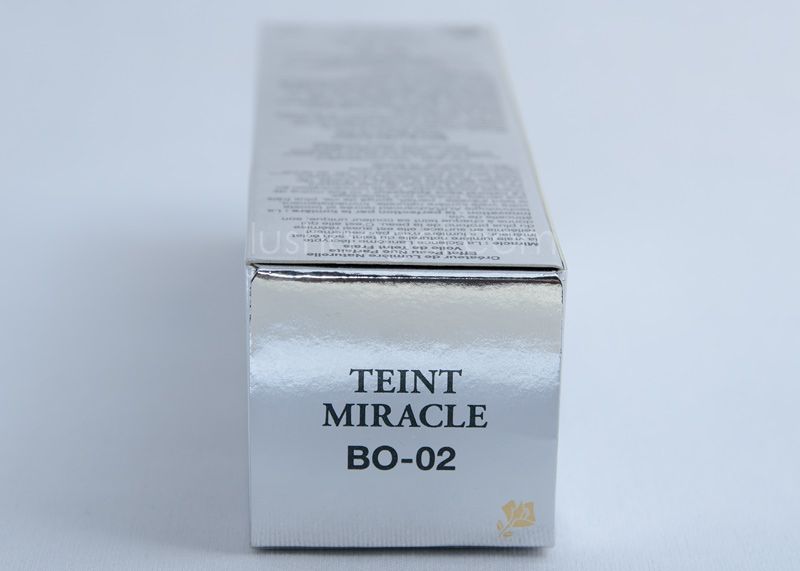 I love it because…
it has clean and sophisticated packaging.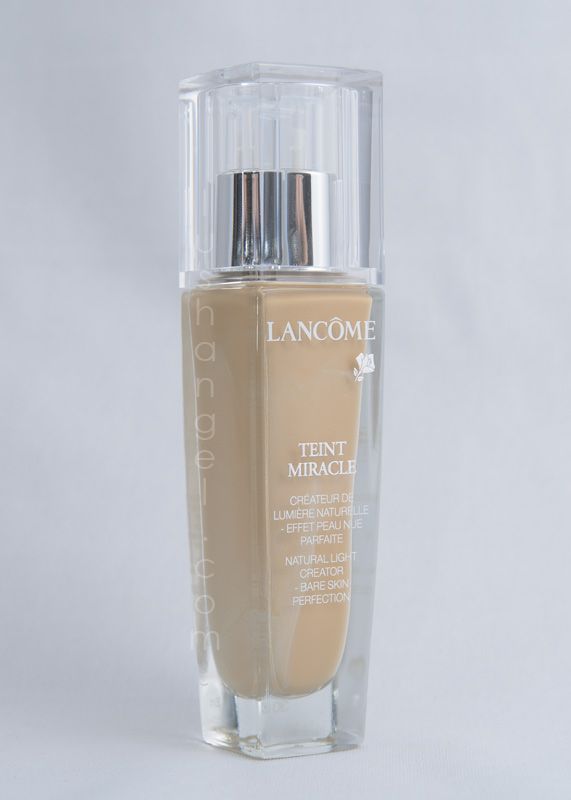 I find pump bottles hygienic and more economical. I use 2 pumps at the most for my entire face.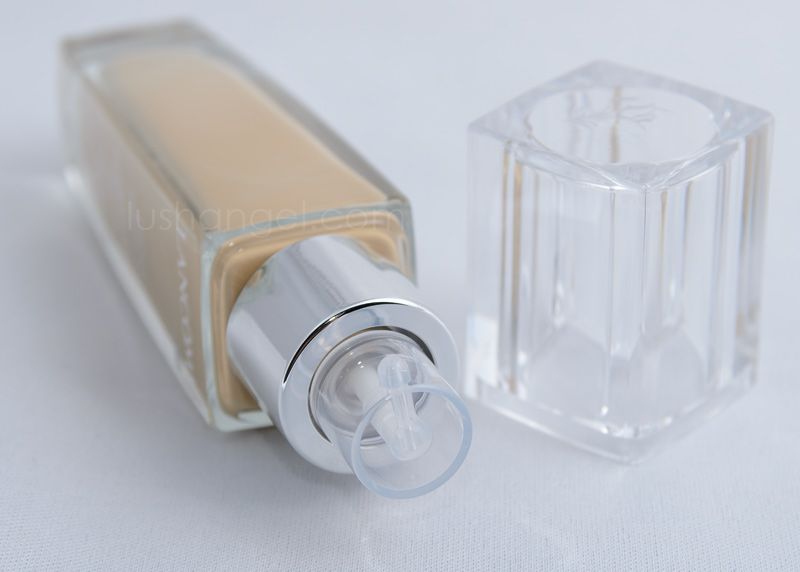 it's very light. It feels like I don't have makeup on!
the texture is runny. It's easily blendable.
it looks like real skin. It looks very natural.
it has light but buildable coverage.
it has dewy finish. My skin looks radiant and glowing.
it has that very slight rose scent, almost unnoticeable.
it doesn't cake.
it's moisturizing. It can be used by dry-skinned individuals.
I didn't get any allergic reactions.
I didn't break out.
the shades are specifically designed for Asian skin.
there's no white cast in photos. In fact, it's perfect in pictures! The radiant effect helps in making skin look flawless. (You can see from the photos below)
it has SPF 15.
I wish…
it can control oil. I have to blot after 3 hours upon application. Note that I have oily skin. For my client with dry skin, it was not the case.
it's cheaper. It's priced at PHP 2,200.
Application Tips
Use a foundation brush for easy blending.
Start appying on areas where there are redness or uneveness and blend outward.
For an airbrush finish, stipple a flat top brush or stippling brush. I suggest not to do this though if you have dry skin as it will make dry patches more obvious.
For those with combination or oily skin, use an oil-control primer and set the foundation with an oil-control powder.
Overall
No doubt, when it comes to lighweight feel and radiant natural-looking glow, Lancome Teint Miracle Liquid Foundation won't disappoint. I'm really impressed how it can make my skin look so fresh and glowing. Even my "photographer" saw a huge difference when I used this liquid foundation! He said, it's the best he has seen on me to date. With my oily skin though, I have to keep on blotting every now and then- even when I'm in an aircondioned room. It's a big downside when it comes to my oily skin. It doesn't stop me from using the product though because I find the finish really magical. I just try to avoid using it for long days or when I know I'll be walking outside.
I also tried using it in one of my clients who had dry patches on her skin. I noticed how her skin looked so radiant right after application. The foundation is moisturizing that her dryness was lessened. I also asked for feedback the day after and she said, the makeup felt so light and lasted her through out the night. She didn't had to blot nor retouch her makeup.
I recommend Lancome Teint Miracle Liquid Foundation to those who have normal or dry skin. If you have combination skin, make sure to use an oil-control primer, especially on your t-zones, and set the foundation with an oil-control powder. For those with oily skin, Lancome also has another liquid foundation which is great for oily-skinned individuals.
Swatches and Samples
Lancome Teint Miracle Liquid Foundation BO-02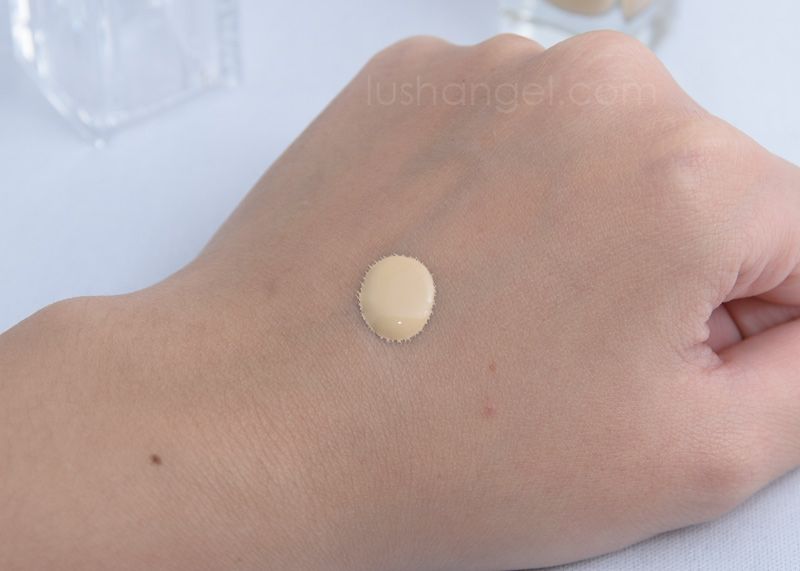 when blended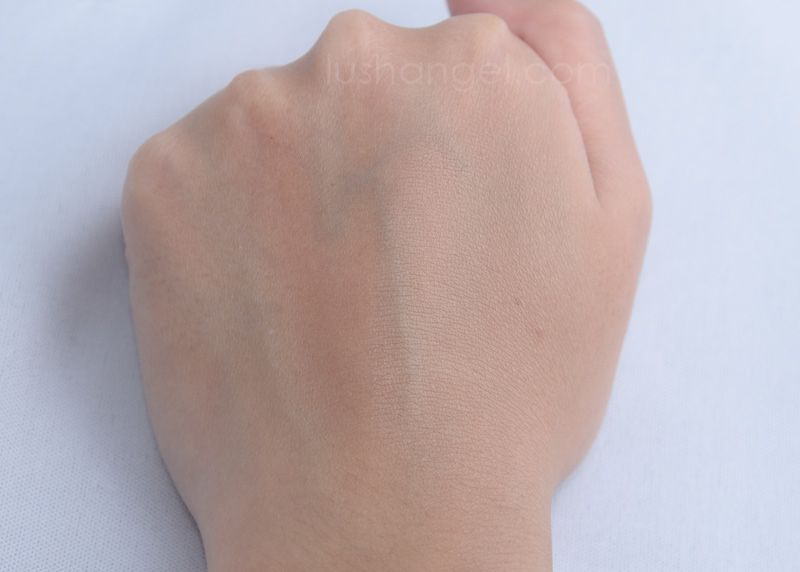 bare face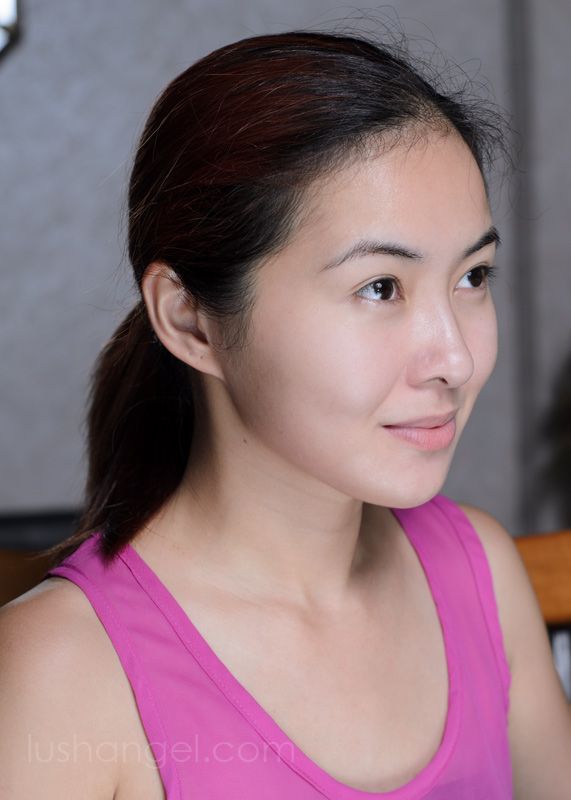 with Lancome Teint Miracle Liquid Foundation only (not yet set with powder)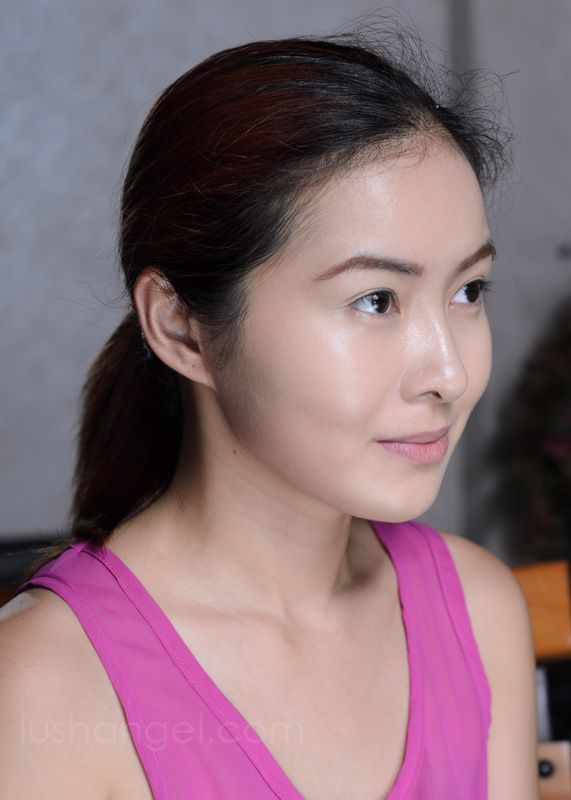 set with powder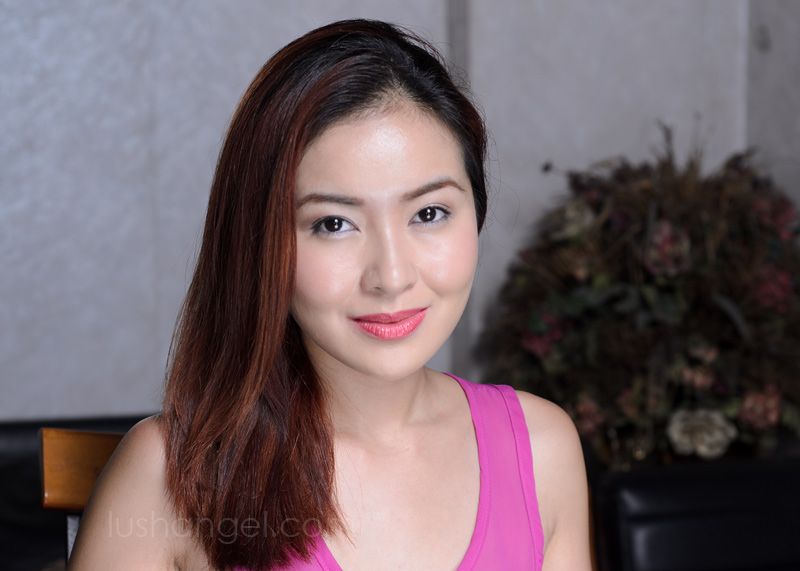 Lancome Teint Miracle Liquid Foundation is available in all Lancome counters for PHP 2,200.