I thought of going for a simple yet elegant look one night since I was just going out for coffee with friends.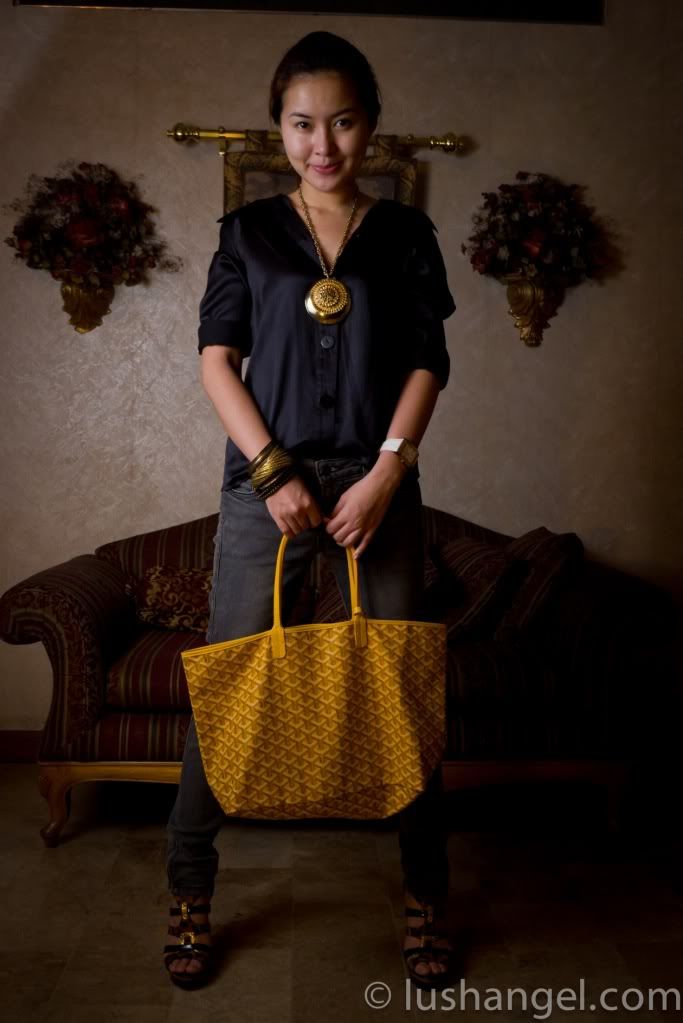 And as my title says, my yellow tote is definitely a pop of color in my plain and simple outfit. 😀 With my rather dark outfit, you can surely see me from a far with this bright-colored bag. LOL! 😀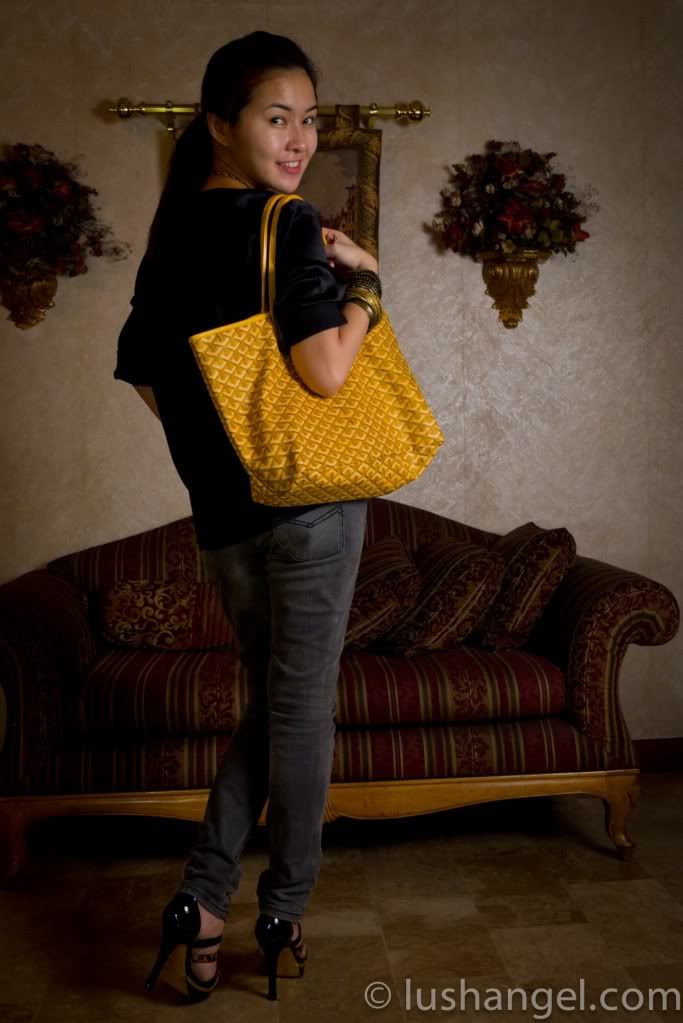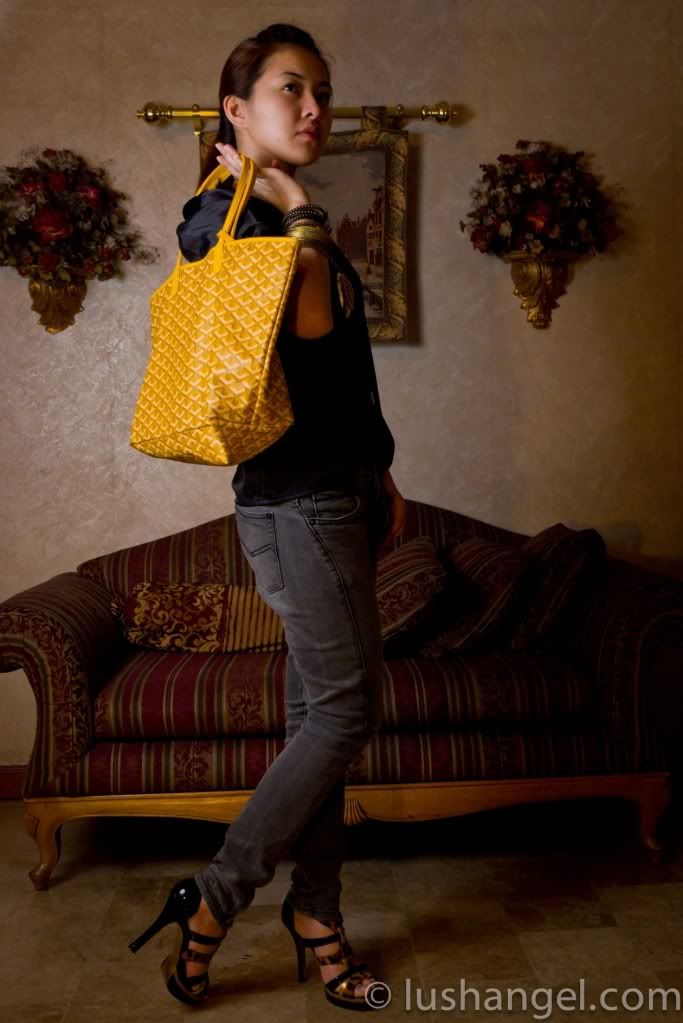 The key in wearing plain and simple outfits is to use statement accessories, just like the necklace I'm using here. I got a number of compliments with this necklace. It's another vintage necklace of mom, which she managed to keep. 🙂 I also piled up some bangles and wore a white watch to give contrast to my dark outfit.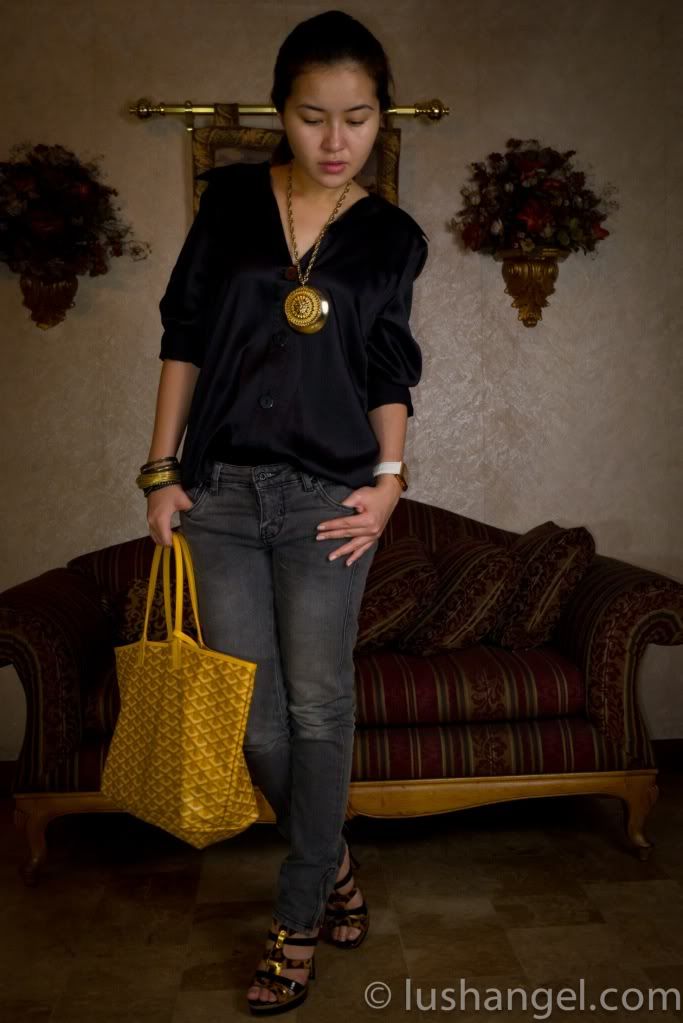 To throw a little element of boldness, I wore my heels with animal print, which I shared in this post.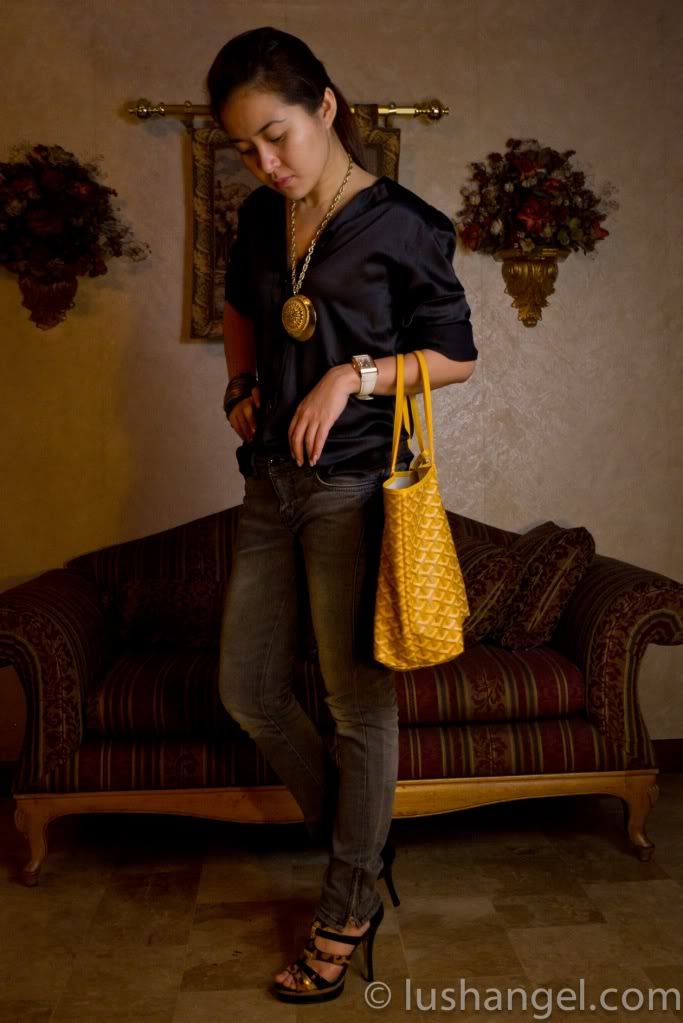 Wearing a plain and simple top with jeans shouldn't be boring. You can spice it up by popping some color here and there, like the bag, accessories and shoes you wear, just the way I did it. 😉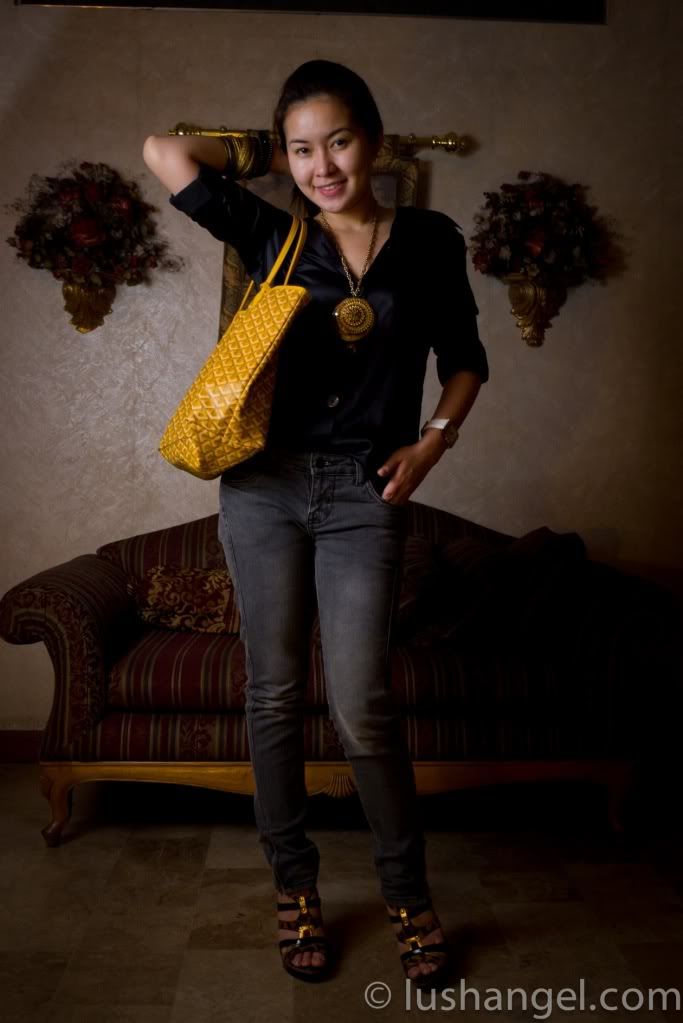 Oh, and to make the look elegant, I chose to wear a black satin long sleeves from ten years ago. Hehe! I just saw it in my closet and realized I haven't worn this piece ever! It's a bit loose on me so I just folded the sleeves, tucked in the front part of my blouse, then pulled the top backwards for a relaxed fit. 🙂
Black satin long sleeves: Episode
Jeans: Jag
Heels: Pedro
Vintage necklace: from mom
Watch: Police
Bangles: H&M
Studded leather bracelet: from a bazaar
Bag: Goyard St. Louis PM