I WANT! Who wouldn't want a pair of Havaianas for free?! How? Join Orange Señorita's contest!
Orange Señorita is an online store which sells beauty products, shoes, sandals, and clothes. They cater to the witty, naughty and sassy females all over.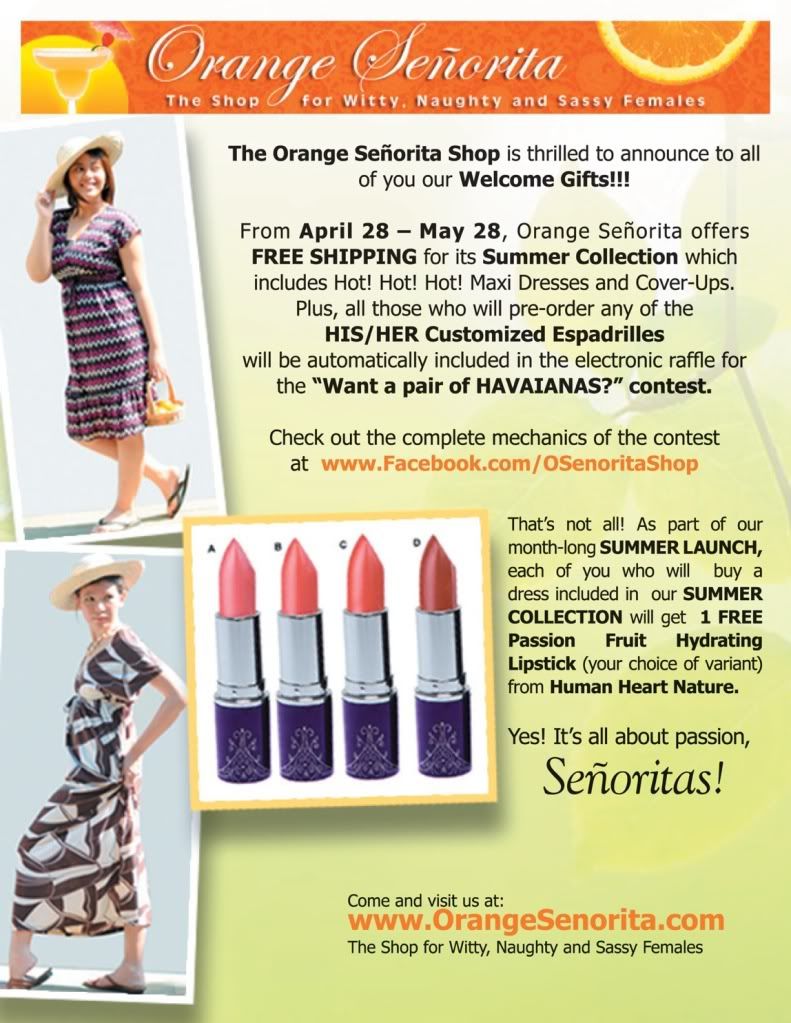 To know more about their contest, check out their Facebook page here.