Back in college, I took up a subject called Fashion Merchandising. Well, anything about Fashion and Beauty, I'm sure to have fun. This is why I pursued my makeup career. With my styling gigs on the side though, I've been pondering on going to a fashion school as well. It has long been a dream, actually. Well, for those who have been wanting to go to a fashion school like me, here's a good news from SoFA (School of Fashion & the Arts).
SoFA is making it happen for two individuals to experience the DREAM.
THE DREAM: Become a SoFA student for ONE WEEK and TAKE as many classes as you can.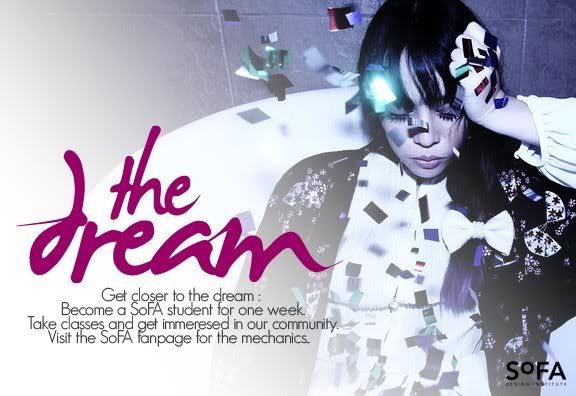 Mechanics:
1. Like the SoFA fanpage.
2. Go to our Make it Happen album in the SoFA fanpage: http://on.fb.me/sofamakeithappen
3. Tag yourself in the PROGRAM POSTER of CHOICE.
4. Comment the battle cry, "SoFA, make it happen!" in the comment box and let us know why you deserve to be a SoFA student for a week.
The top two winners will experience the DREAM for ONE WEEK and take as MANY CLASSES as they can under their tagged PROGRAM POSTER of CHOICE.