Who said summer is for shorts and short skirts only? Another must-have ensemble during this season is the maxi dress! 🙂 Although these are long dresses, you won't feel the summer heat at all. Of course, it depends on the fabric, but more often than not, maxi dresses are made of light material.
So, why wear maxi dress? I love that it's a very versatile ensemble. You can wear it from day 'til night. You can even wear it to the beach and even for formal ocassions! It's that versatile! Again, it depends on the kind of fabric and print. Of course, you have  to wear the right accessories too. You won't wear a sheer white cotton maxi dress to a company event or a wedding, unless it's some kind of luau theme. You won't wear maxi dress with stilettos too if you're heading to the beach or simply do some window shopping. I know you get what I mean. Yes, it's a versatile ensemble, but you also have to pair it with the right accessories.
What I love about maxi dress too is that it's easy to wear. What do I mean? Perfect for those times I feel lazy to think what top to pair with a bottom. It can stand on its own and can still make you look chic. In other words, effortlessly chic! Maxi dress can radiate that kind of aura, don't you think?! Haha! 😀 This time though, I thought of trying something else, instead of just wearing my maxi dress as is…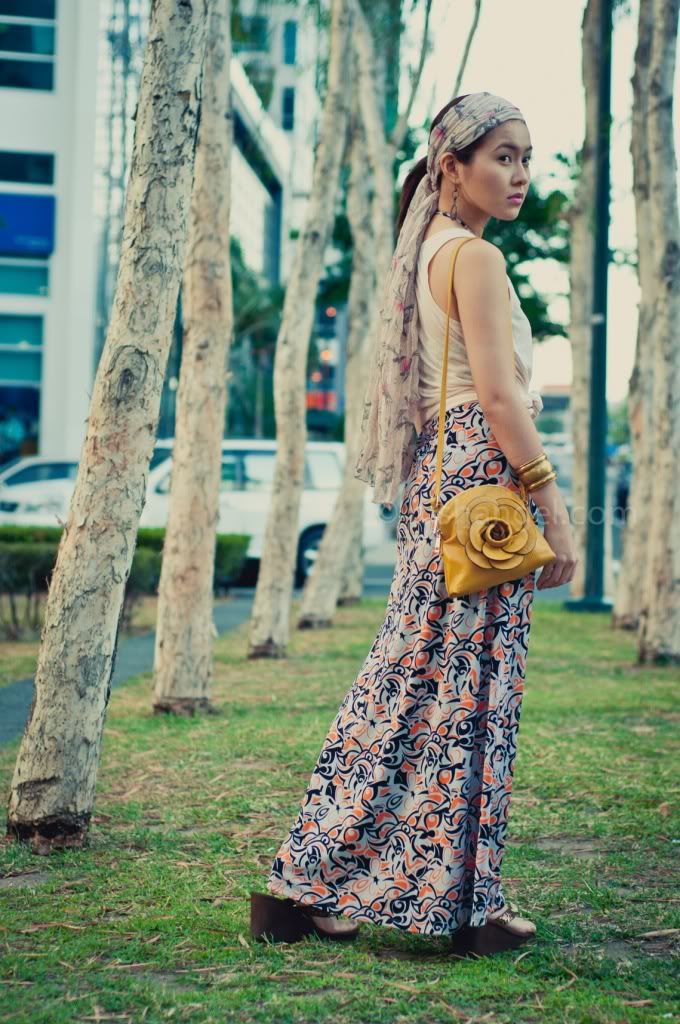 Since cropped shirts are so now, I layered a sheer tank top and tied it on one side to make it shorter. This is also a tip for those who want to wear cropped tops. You don't really have to buy one. We know how trends come and go easily. You can even grab an old top from your closet and use it as a cropped top. You can tie it like a ribbon or a small knot in front, at the back or on one side.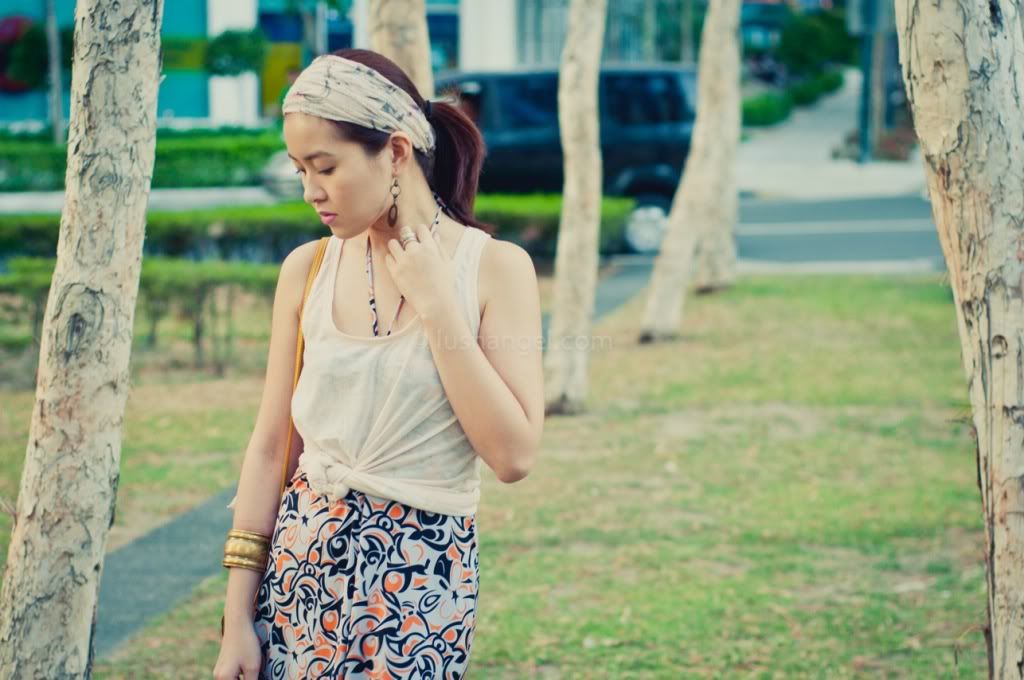 This is what I wore the whole day- coffee in the afternoon, quick meeting with my fellow bloggers (I'm sooo happy to finally meet them, by the way), and late dinner and cocktails at night. 🙂 Although I was just wearing flip flops, it doesn't really look like an ordinary rubber slippers. It's a wedge with those shining shimmering straps. 🙂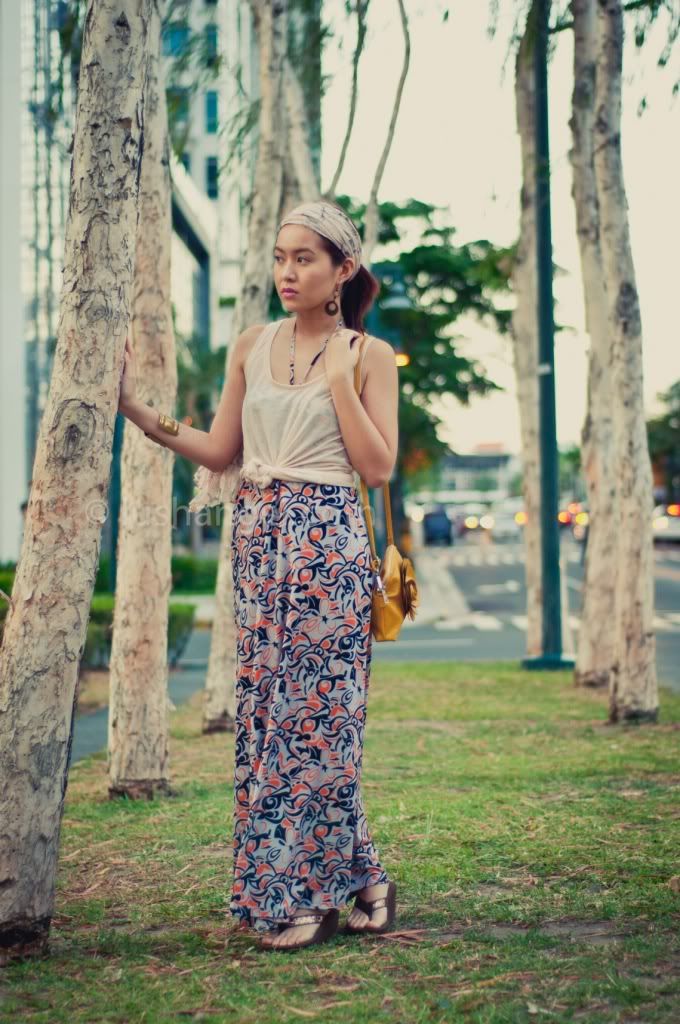 Oh, and I'm using the same bag as the one I'm selling. This yellow shoulder bag with flower detail is actually available still. If you're interested, you can check it out in this post. Shoulder bags are another spring/ summer must-have accessory. We don't want to carry a heavy bag on a very hot day. We want everything light as much as possible- light clothes, light makeup, and of course, an almost weightless bag. 🙂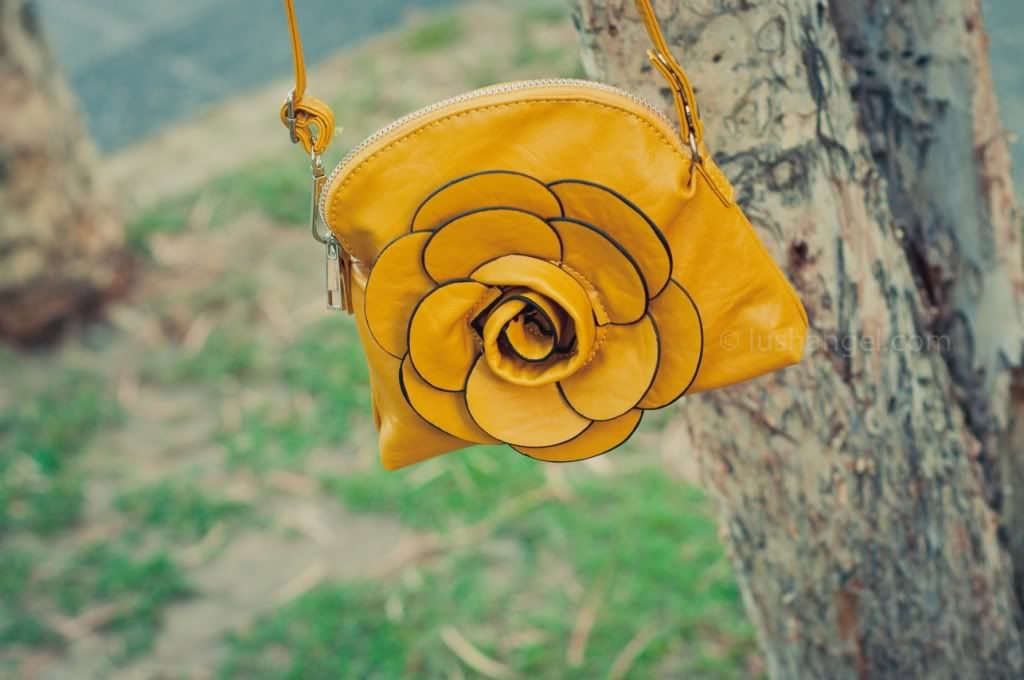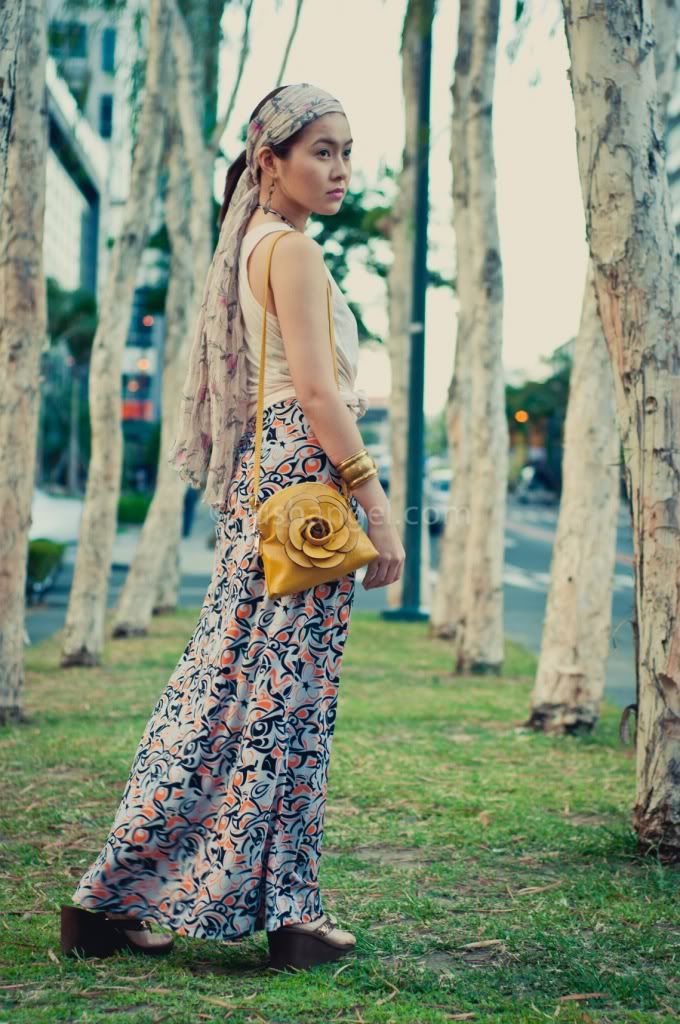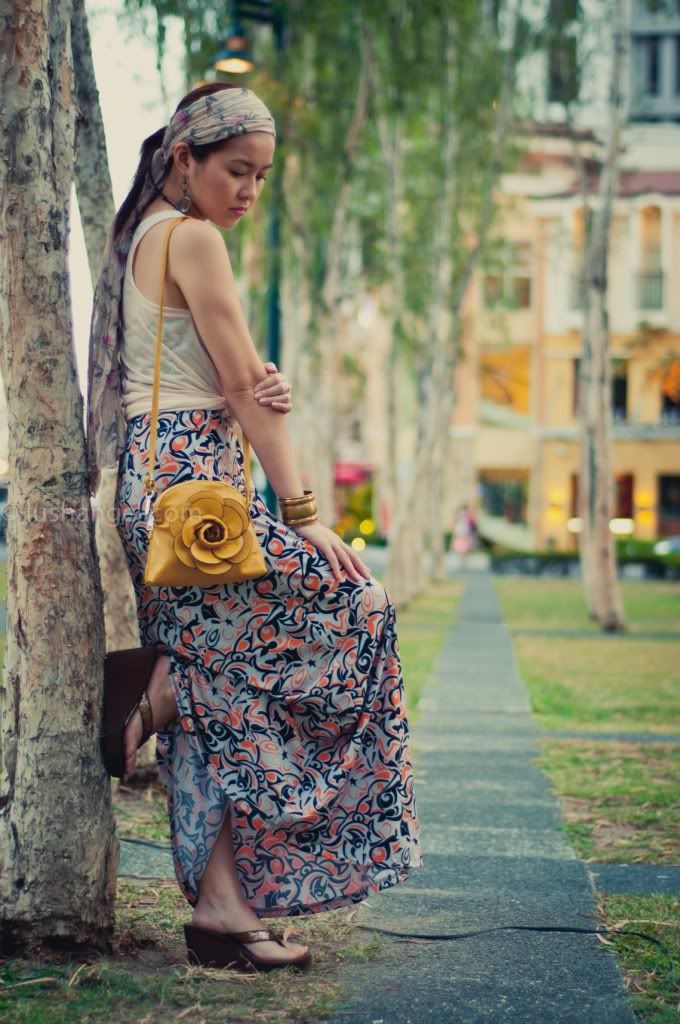 Oh, and guess who's watching while I do this shoot…
Everyone, meet Basil. 🙂 Hehe! Isn't he sooo adorable??? 😀
Maxi dress: The Ramp Faith Hope Love
Tank top: H&M
Glittered flip flops: Colin Stuart
Scarf (worn as a headband): H&M
Rings: H&M
Cuff: Cotton On
Earrings: from Korea
Bag: from China