I didn't do some serious shopping during my last trip to Shanghai 2 weeks ago. The goodies I got in Tokyo last March made me ultimately satisfied that I don't get that urge to shop since then. That's something new! I can't believe it myself! Going to Tokyo is probably good for me. I should travel there more often. LOL! 😀 Well, I just wish have loads of moolah to do that. Haha! Anyway, this is why I decided to spend my per diem more on good food. Shanghainese food is really good, but it can be very expensive, especially when dining in famous and posh restaurants. I don't regret it though. It's always best to try out great food when traveling. In fact, that's what I love to do with my family and friends, even here in Manila. 😀
Anyway, aside from being able to bring home a few clothes, I was able to score some accessories. It's not much though, because as I said earlier, I thought of spending my money on food. I just want to share these lovely pieces, which were really a bargain (especially the last two). Besides, as seen in my outfit posts, it's undeniable how much I love wearing accessories. They can give a plain get-up that instant "UMPH". A statement accessory can transform your outfit from "NAH" to "WOW"! But of course, there are those times I also go for plain and simple outfits and refrain from wearing too much accessories. It really depends on the look I'm aiming for or even the occasion I'm attending. 🙂
The first one is the 6-pack rings from H&M. Of course, I never fail to bring home accessories from H&M wherever I go. I just realized that. LOL! A pack contains 6 pieces of rings with thin bands. As seen in the photo below, they come in different colors and designs, which I wore all together in one finger. 🙂 I really love the colors and details of the rings when combined together! 🙂 A pack cost me RMB 39.90 or about PHP 260.
The other two are necklaces, which I just bought along the side streets…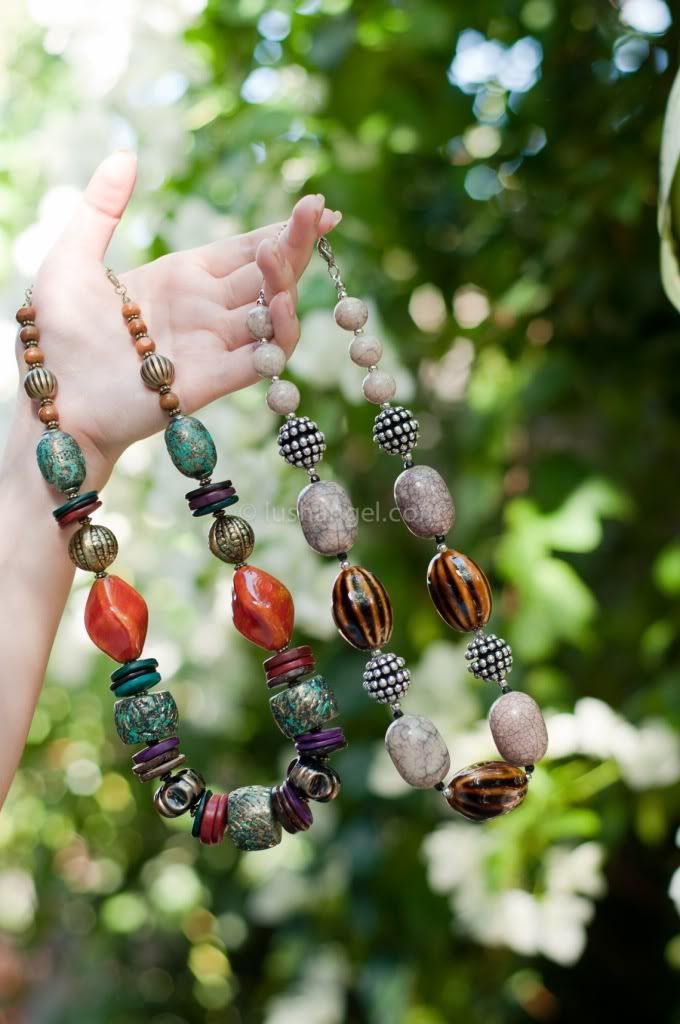 Yes, I got these two from a side street vendor from Tibet. You know how Tibetans look like. Most of the vendors in that area look like real Tibetans, so I'm hoping these necklaces are from Tibet. I have always loved Tibetan accessories. I own a few pieces c/o my mom and I love wearing them from time to time. Well, even if these necklaces are not the real thing, I actually don't mind. Why? I got these two on a bargain.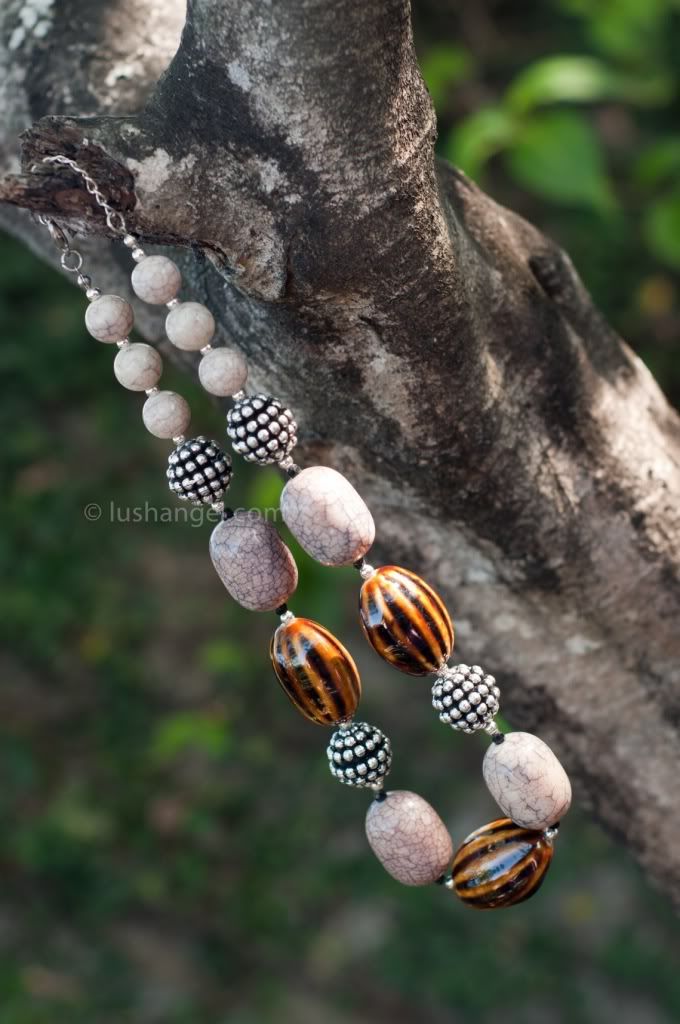 Since a lot of foreigners frequent that area, vendors usually take advantage. Some even add more than 100% mark-up to its real price. This is usually the case when shopping in areas where there are a lot of foreigners. The problem in China is that they easily know when you're not from their country. Obviously, you have to know how to speak fluent Shanghainese if you're really from Shanghai. Hehe! Anyway, the vendor initially gave these to me for RMB 80 or PHP 520 each. Guess how much I got these???
I got them for RMB 45 or PHP 292.50 for BOTH!!! 😀 Imagine, the first price was RMB 80 each and I was able to get it for only RMB 22.50. 😀 I think I've really mastered the art of bargaining in China. Hmmm… I probably should make a post on how to bargain in Shanghai and the shopping areas there. I will surely post about that soon! 🙂