Peplum is just everywhere these days, don't you think? But please forgive me for wearing one in this post as this top is too hard to resist.

It may look like an ordinary black peplum top, but the mix of leather fabric makes it to die for! Haha! 😀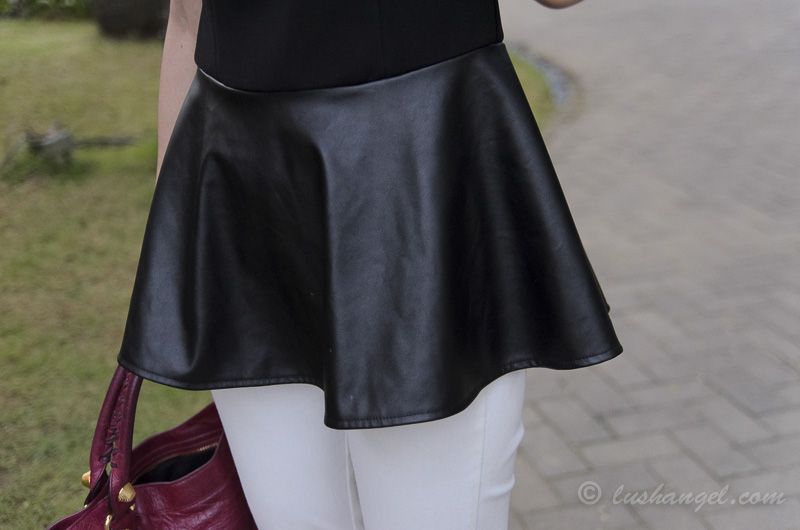 I paired the top with a classic white stretch pants.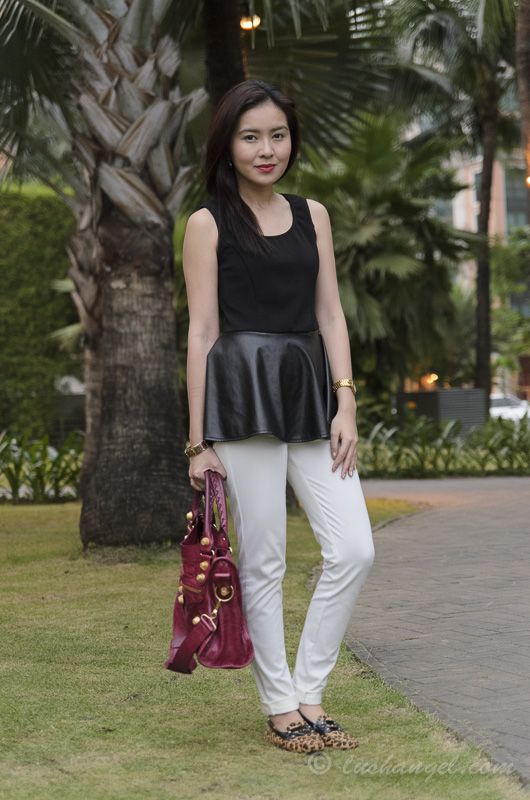 And to bring in something exciting to the look, I went for leopard print loafers. It was a no-heels day for me since I had to run to different places that day. From being part of the #hairrevolution, as shared in my previos post, to running errands, to watching Les Miserables (finally!), and to a chill night out with friends. This outfit brought me to different places and events! Haha!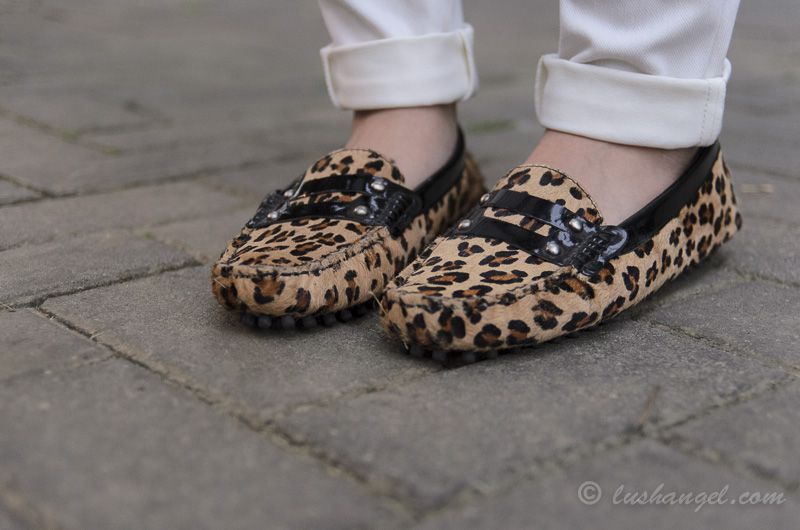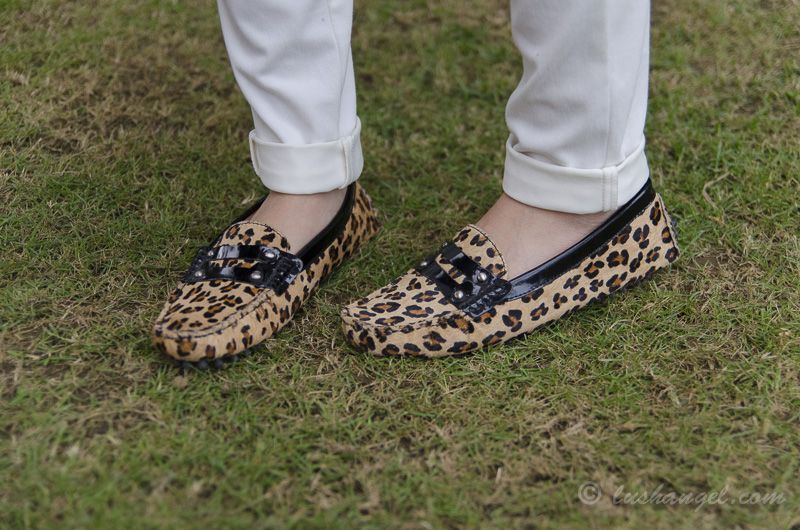 For my accessories, I just wore a gold bangle, watch and a colorful pair of earrings.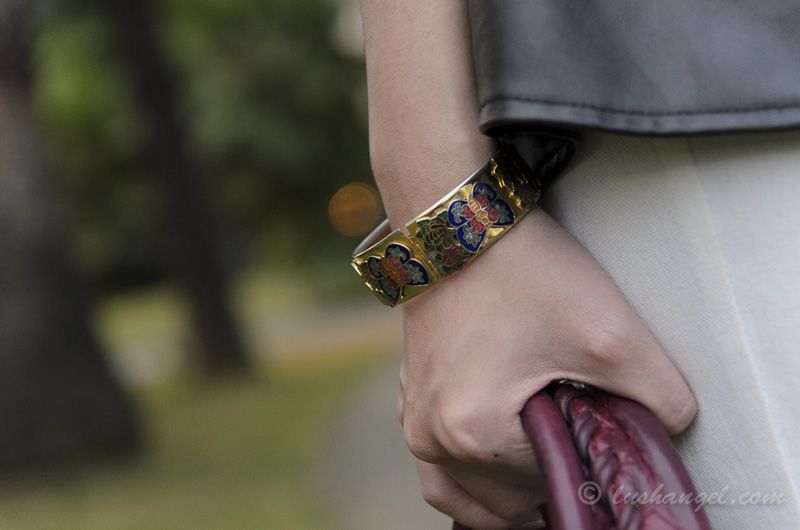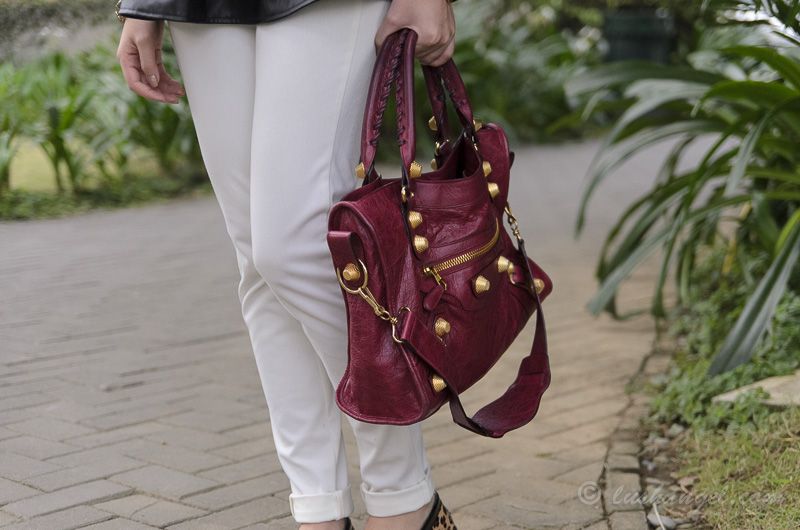 If peplums are all like this, I won't get enough of them! Haha! 😀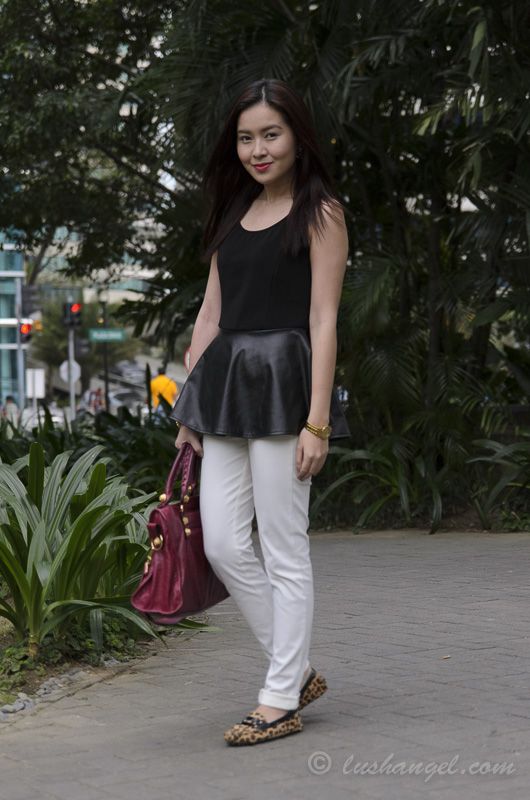 Top: from Hong Kong
Pants: Uniqlo
Shoes: CMG
Watch: Gucci
Bangle: from mom
Earrings: from bazaar
Bag: Balenciaga