You've probably seen the hashtag #hairrevolution in the social media world and I'm glad I was part of it! I was able to try out Steampod, the latest technology from L'Oreal Professionnel, available first at Bench Fix Salon.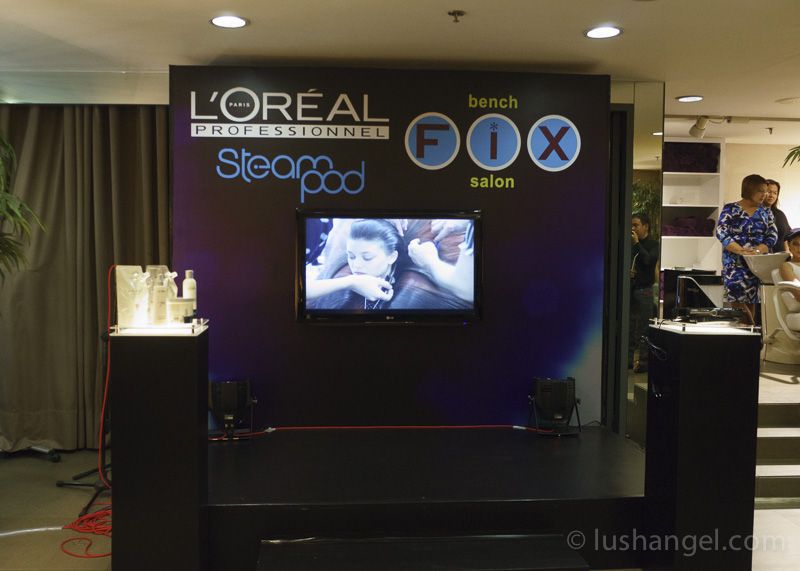 Steampod is the result of a collaborative partnership between L'Oreal Professionnel and Rowenta. For the first time, it is possible to heat-style hair without causing any damage to it! In fact, it even treats your hair while smoothing!
Steampod is a hair smoothing iron that delivers a continuous stream of high-pressure steam. Steampod's flawless technology and associated care products guarantee never-before-seen results that could spark a new hair revolution.
As the name suggests, the key element is steam.
Gently opens up the cuticle delivering the treatment into the core
Gradually heats the hair preventing heat shock to prevent cuticle damage
Smooths down the cuticle sealing the ends for a flawless finish
Now, take a look at the difference when using a normal iron and steampod: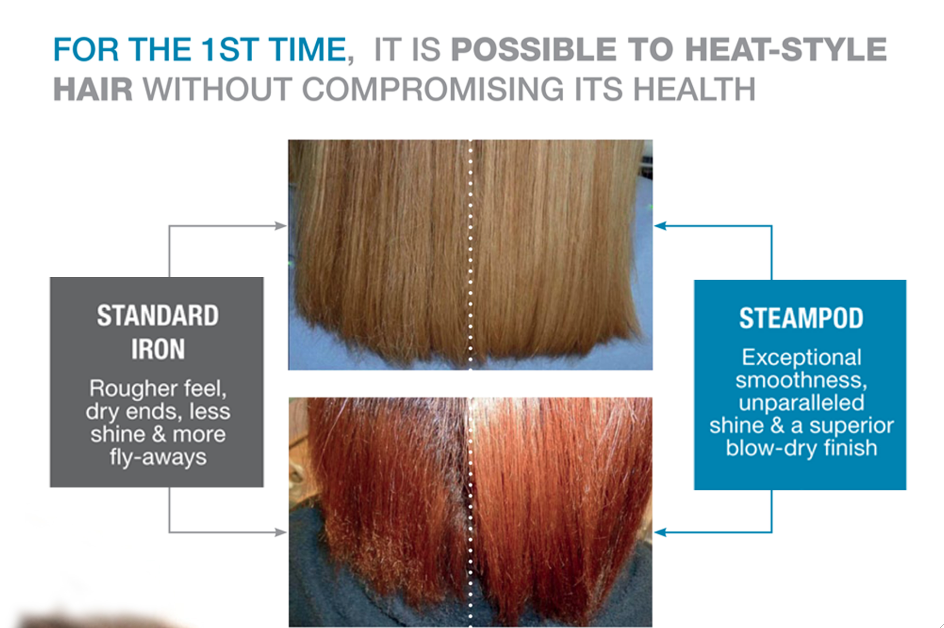 Amazing right?! We've all dreamed of a heat-styling tool that wouldn't cause any damage to the hair! Finally, it's here! 😀
There are 2 services offered by Bench Fix Salon using Steampod: Keratin Steam Bond and Keratin Steam Care. Keratin Steam Bond is a permanent straightening service like rebond, minus the stick straight hair. Keratin Steam Care is a steam-activated hair treatment service with Pro-Keratin.
I don't have curly hair, but I have some natural waves. I personally love having my hair straightened. It has been a while since my last one so I decided to go for the Steam Bond.
The process started with the spraying of the X-Tenso Care Pro Treatment to protect the hair. You can also see from the photo below how my hair looks prior to Steam Bond. It's straight, but a bit poofy because of my very thick hair.
Next, X-Tenso Moisturist Smoothing Cream is applied on hair. The waiting time depends on how fast the hair will react to the cream.
Hair is then rinsed and blown dry.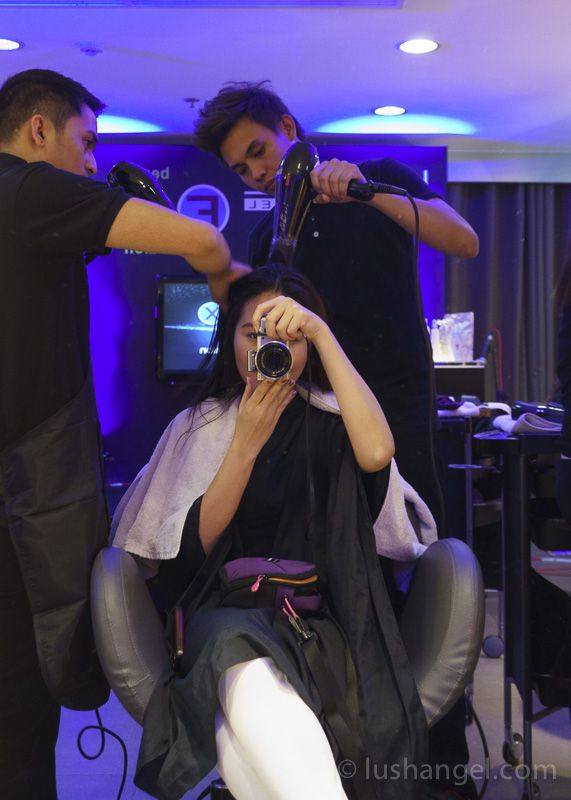 Hair is ironed by layers. With Steampod, you can actually save time compared to the usual rebonding service. They don't have to iron the hair in very thin layers, unless you prefer an ultimate straight hair.
Neutralizer is then applied on hair to lock in the hairstyle.
After 10 minutes, hair is rinsed. X-tenso Care Masque is applied on hair.
After 10 minutes, hair is rinsed again and finally blown dry. For finishing, Mythic Oil is applied on hair. After 3.5 hours of Steam Bond service, here's the result:
It looks very healthy with mirror-like shine. I was told that I could shampoo my hair after 24 hours, so yay to that! I didn't have to go through that icky oily scalp. 😀
It has been 5 days since my treatment and my hair looks exactly as my photo below. The ends are a bit dry though because I'm really due for a haircut. Overall, it's so soft and shiny. I'm very happy with my hair! 😀 Thank you to L'Oreal Professionnel and Bench Fix Salon.
SRP – Keratin Steam Bond (Long): PHP 7500 | (Short): PHP 6000
Be part of the #hairrevolution and get a chance to win an iPad! To know more about L'Oreal Professionnel Steampod and its #hairrevolution campaign, visit:
Website | http://www.lorealprofessionnel.com
Facebook | http://www.facebook.com/LOrealProPH
Instagram | http://www.instagram.com/LOrealProPH
Twitter | http://www.twitter.com/LOrealProPH
Youtube | http://www.youtube.com/LOrealProPH
For instant beauty, fashion, travel, foodie, or random updates from me, LIKE lushangelblog on FACEBOOK, FOLLOW  lush_angel on TWITTER and lush_angel on INSTAGRAM.