I just realized I haven't shared what I wore at my friend's wedding in Bohol. I was pretty excited since it was my first time to attend a beach wedding.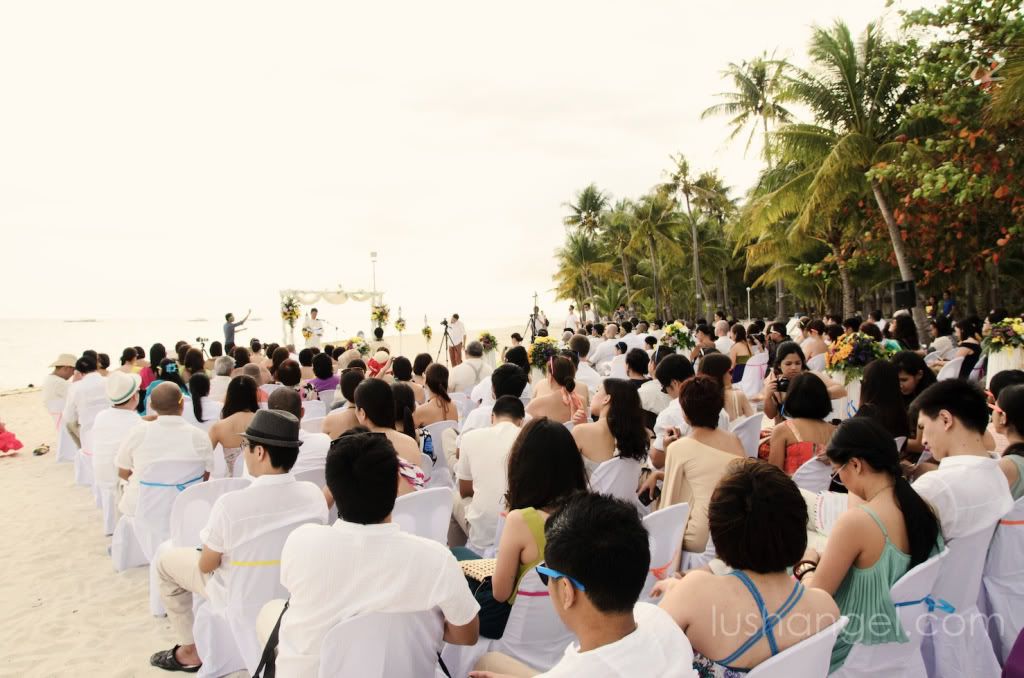 Looking for the right dress was quite tough though. Any printed maxi dress would actually do. I was just afraid to buy one that's available everywhere as I might end up having a twin during the occasion. Well, that's just me. Here's what I ended up wearing…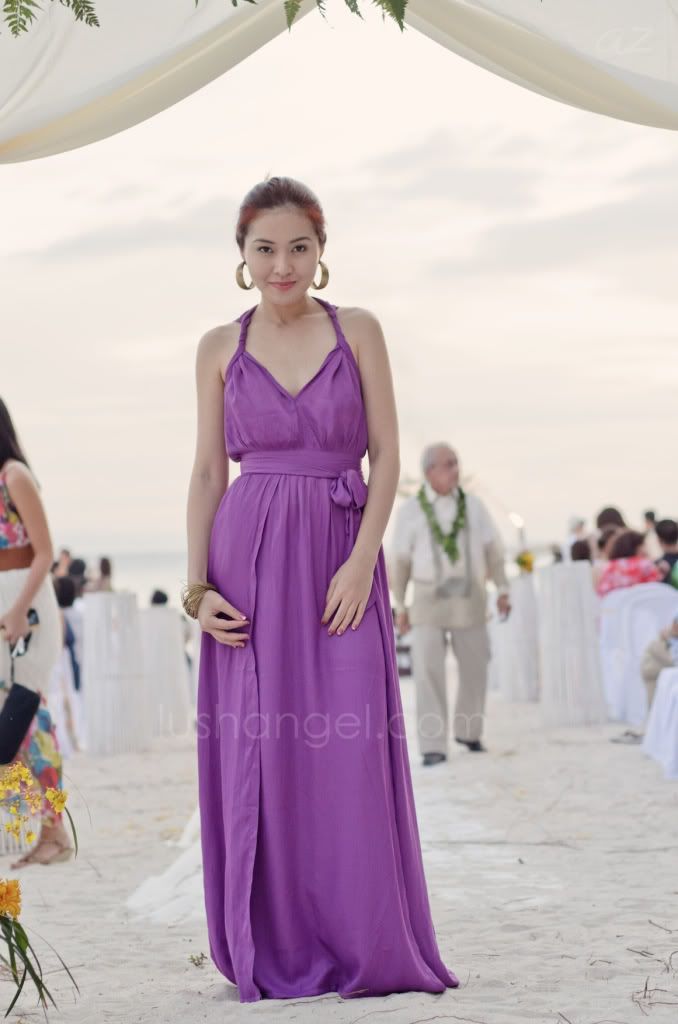 I love last minutes. I think I was born a crammer. LOL! I just thought about my dress a week before the wedding. I didn't had enough time to ask someone to create a dress for me. I just had to get off the rack. Thankfully, I found this dress at Unarosa.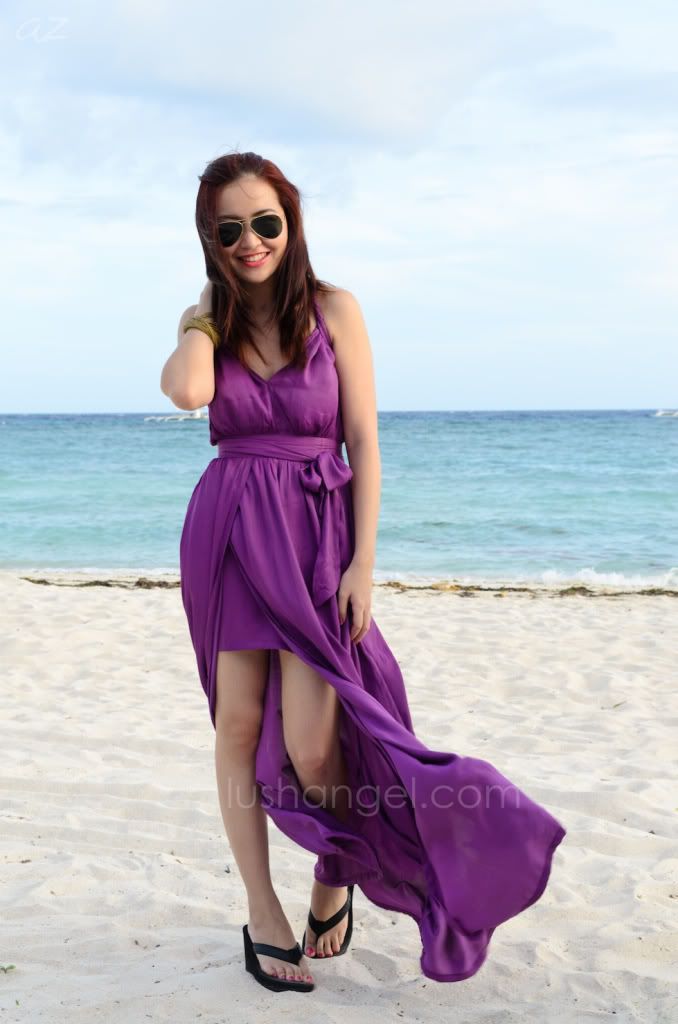 I was really looking for a bright colored plain dress. I was a bit if-y getting something printed off the rack for a special occasion. As I said, I was trying to avoid seeing double. Dresses with the same print, even if they have different styles or cuts, are easier to spot than plain ones.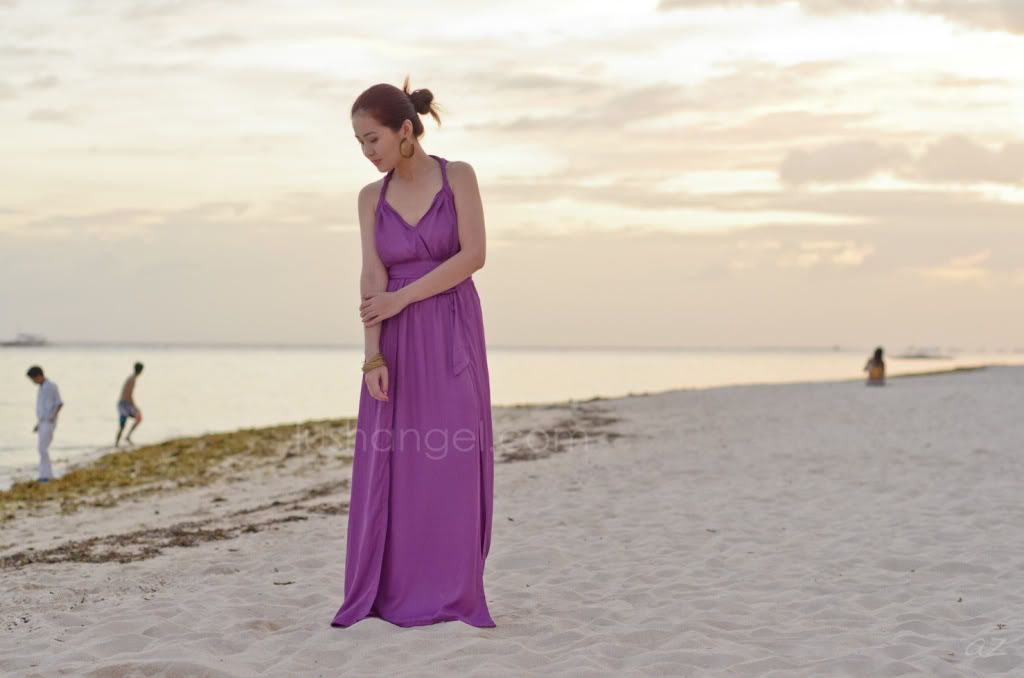 There are two things that made me fall in love with this dress.
1) I can style it in different ways. I can twirl the sash to make the straps thinner and create a low neckline, as worn. I can also cover up and ribbon the sash on one side of the neck. In short, it's a dress that can be worn in multiple ways, minus the stretch material. I find the fabric more elegant, perfect even for formal occasions.
2) The cuts of the skirt are sexy! They show off part of the legs while walking. And when the wind blows, it adds drama! Haha! Oh and I don't have to worry making a peek-a-boo scene since there's a mini skirt underneath. 😀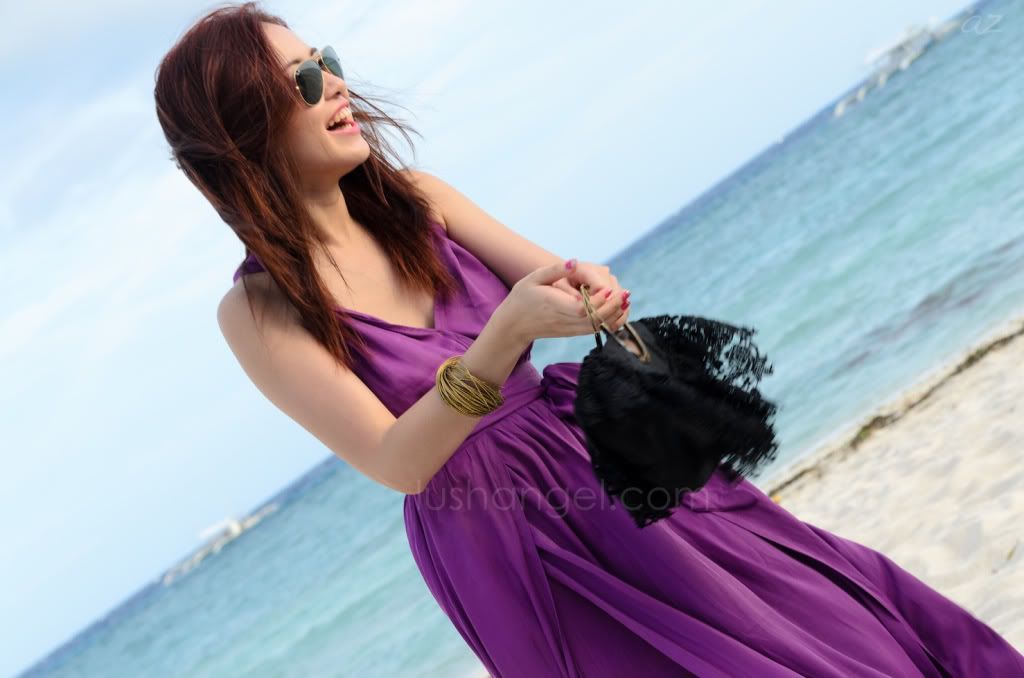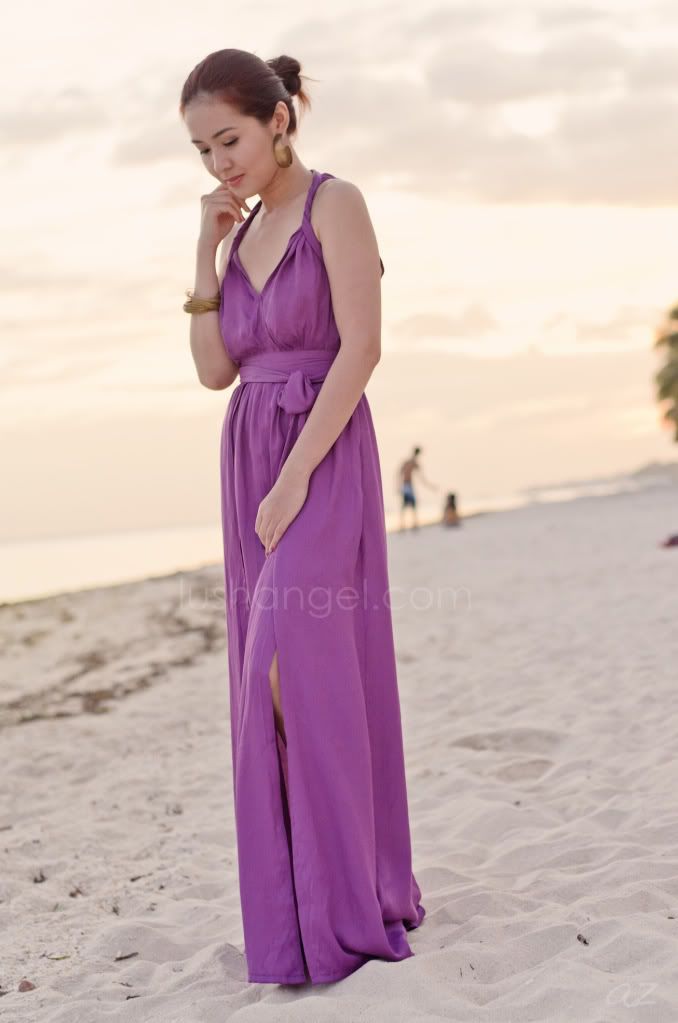 Dress: Unarosa
Wedge: Colin Stuart
Sunglasses: Ray-Ban
Bangles: H&M
Earrings: random from bazaar
I won't call this dress a scene stealer for nothing. It's actually because of this group shot with some of my friends that made it a scene stealer. We were all lined up for a photo op when the wind blew. My friends thought my dress was such a scene stealer! Haha! But I told ya, it's sexy! 😉
More about my Bohol trip HERE.
For more updates from me, follow me on Facebook and Twitter!