Summer is about bright and colorful pieces. Here's my color blocking outfit when I went around Bohol.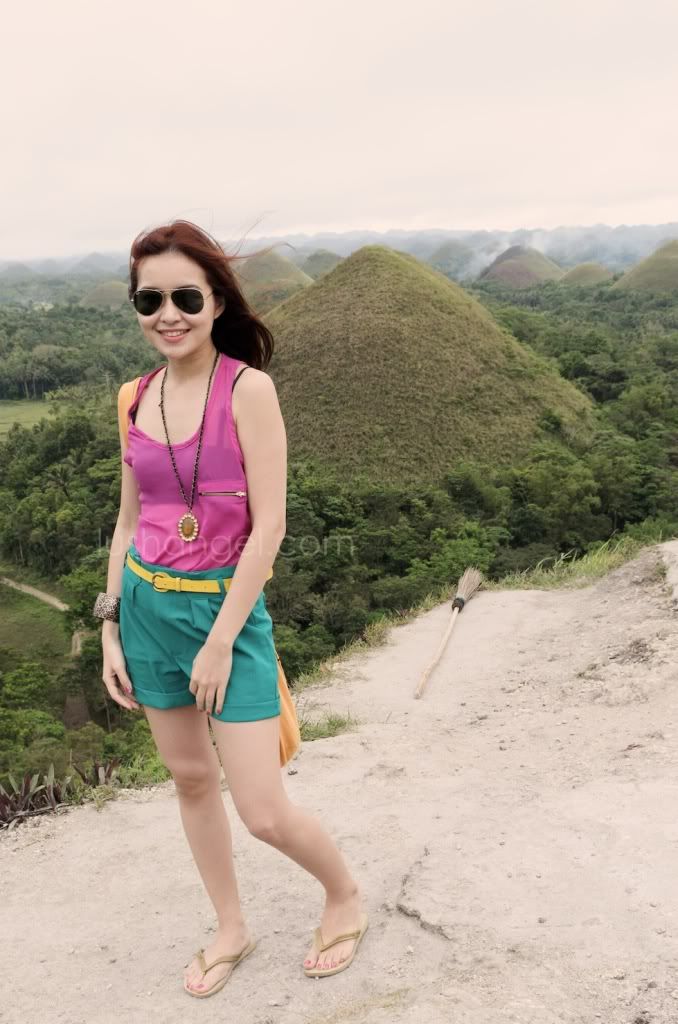 There's no pop of color this time since I combined bright and colorful pieces all together- green shorts, purple chiffon top, yellow belt, mustard bag, and… red hair! LOL!
Since it was hot, I wore light accessories- necklace from Pinkbox and animal print bangle from Primark.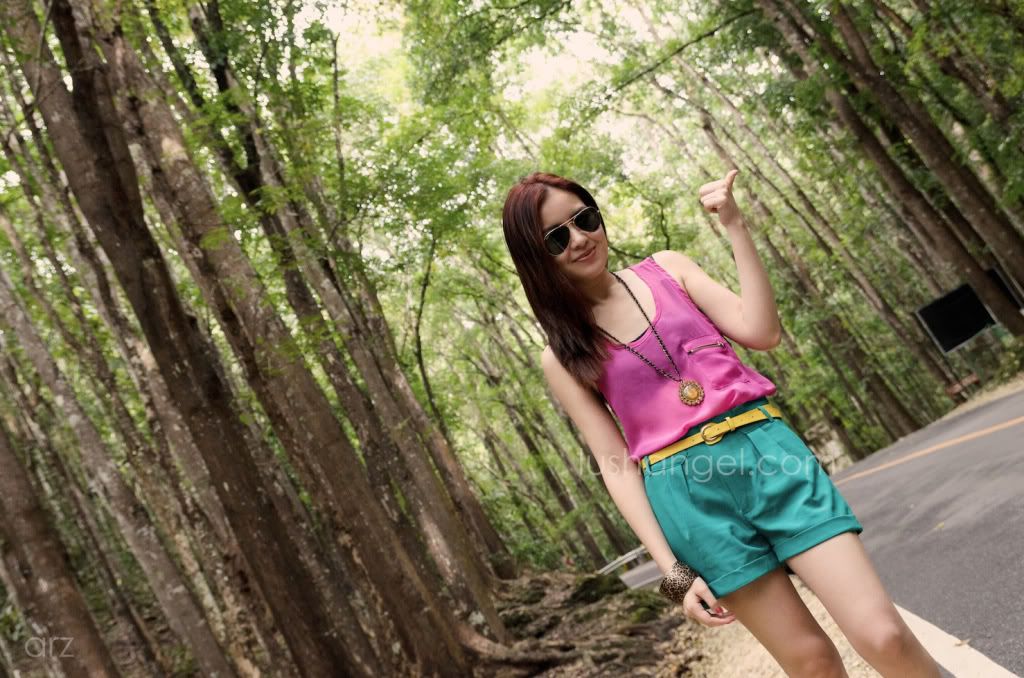 Why not go for bandeaus underneath chiffon tops? It's time to be bold! It's summer anyway! 😀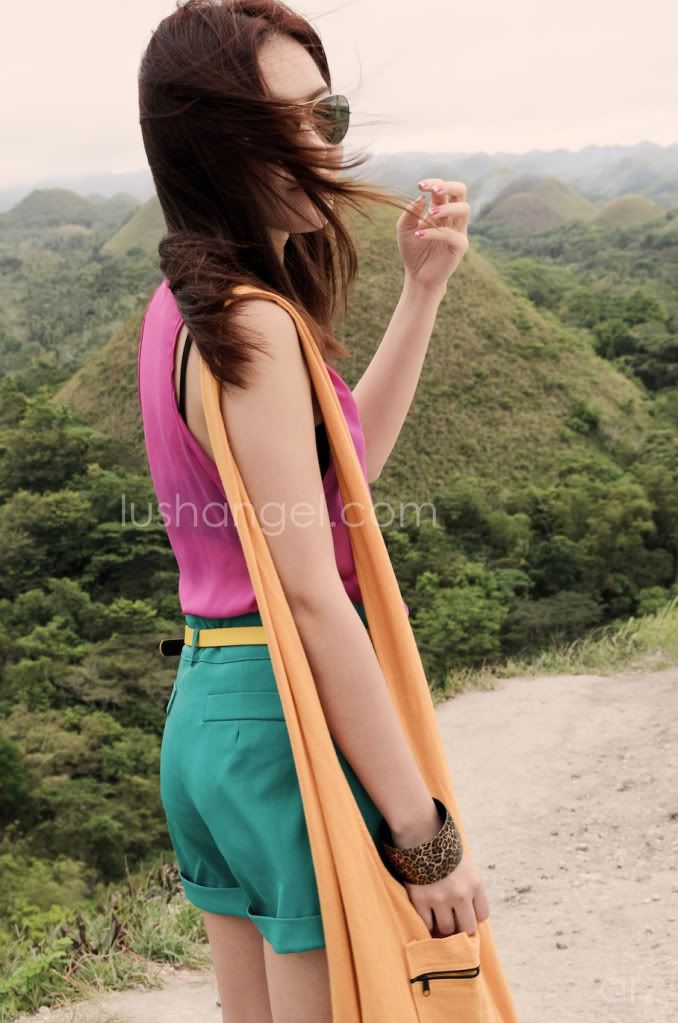 Of course, a must-have for summer- SUNNIES! Squinting is a no-no if you want to avoid wrinkles!
You might be so tired of my face already. Here are a few photos of Bohol. Don't worry, I'll be sharing the beach up next! 😀
Chocolate Hills
Man-made Forest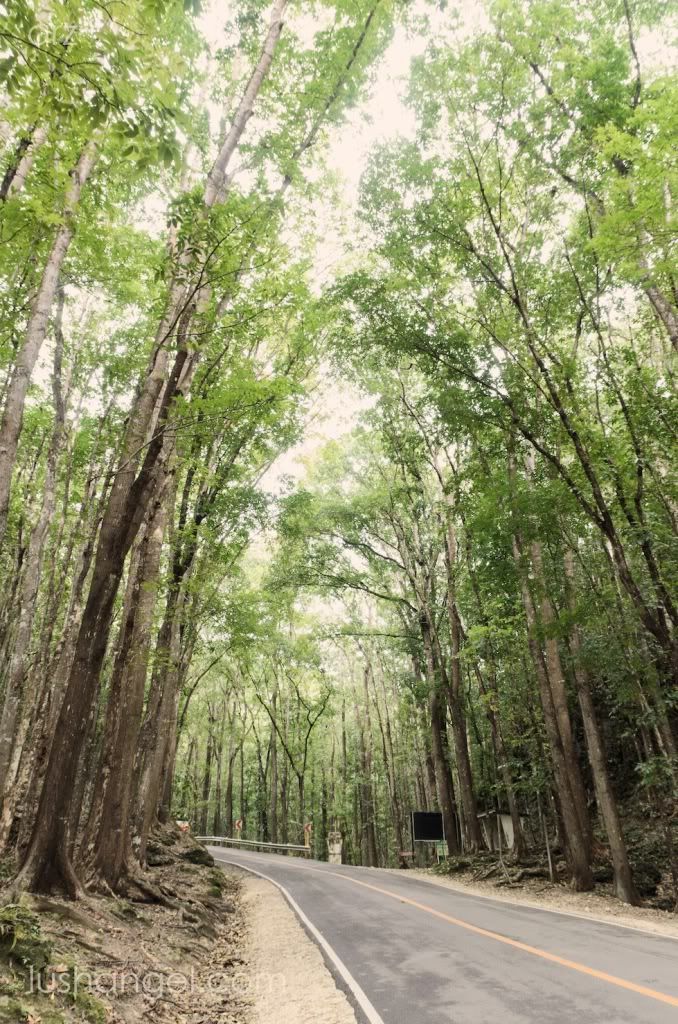 Now, back to me! Haha!
Chiffon top: Lush Angel
Bandeau: Wacoal
Shorts: Topshop
Necklace: Pinkbox
Aviators: Ray Ban
Bangle: Primark
Bag: random from Boracay
Slippers: Havaianas