I know for a fact that not everyone's comfortable enough to wear black eyeshadow. Some fear it would look like a bruise around the eye. If you're one of them, here's something worth a try- make it softer and tone it down to grey! 😀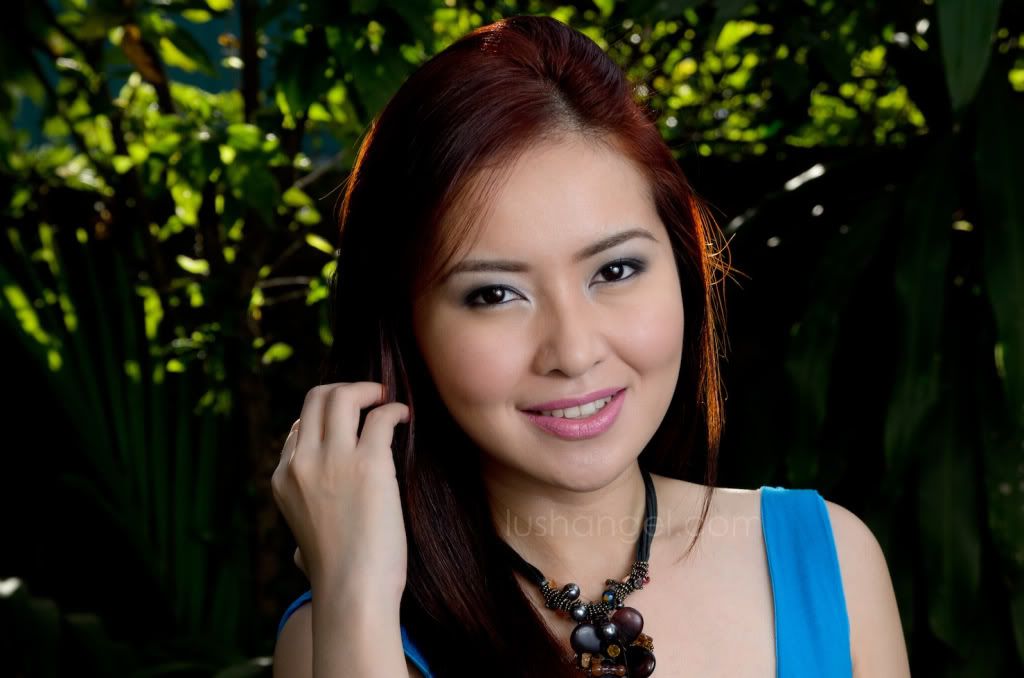 Here's a step by step tutorial on how I achieved the look.

1. After cleansing, toning and moisturizing, I started evening out my skin tone.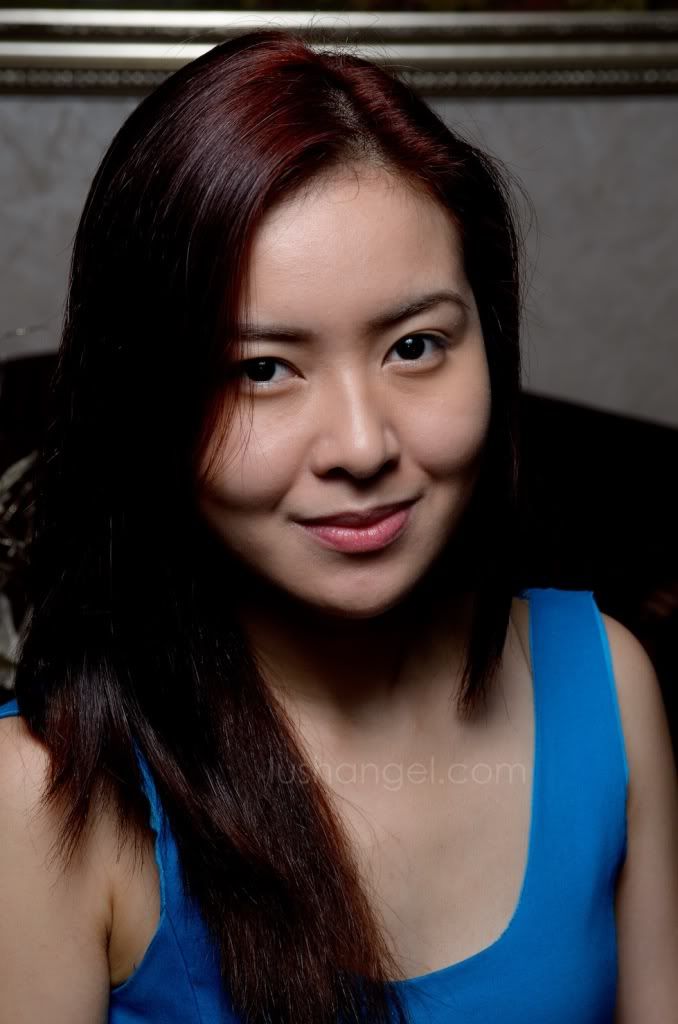 Products used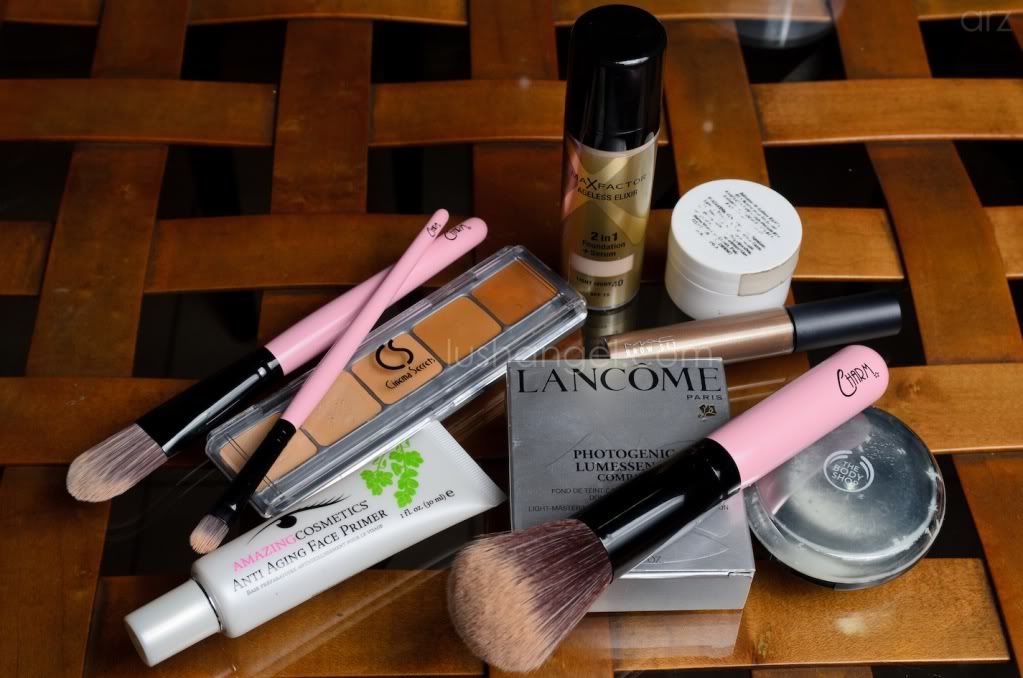 Lip Balm: Kiehl's | Primer: Amazing Cosmetics Anti Aging Face Primer | Foundation: Max Factor Ageless Elixir Foundation | Concealer: Cinema Secrets #301-63A | Powder: Lancome Photogenic Lumessence Compact | Brows: MAC Brow Set in Beguile and The Body Shop Brow and Liner Kit | Brushes: Charm Vegan Foundation Brush, Charm Vegan Small Eyeshadow Brush and Charm Powder Brush
I first applied on some Kiehl's lip balm to keep my lips moisturized in preparation for lipstick application later on.
I applied on Amazing Cosmetics primer all over the face.
I used Charm Vegan Foundation Brush to spread the Max Factor Ageless Elixir Foundation on my face. I'll be reviewing this foundation up next!
With a Charm Vegan Small Eyeshadow Brush, I patted Cinema Secrets' concealer under the eyes and on my blemishes.
Using Charm Vegan Powder Brush, I applied a darker shade of Lancome Photogenic Lumessence Compact Powder since I find the lightest shade of Max Factor Ageless Elixir Foundation too white for me.
I defined my brows using The Body Shop Brow and Liner Kit. To coat the hair strands, I used MAC Brow Set in Beguile.
2. For the eyes, I used MAKE UP FOR EVER Lift Concealer as eyeshadow primer and brushed on MAC Crystal Avalanch all over the lid using Charm Vegan Big Eyeshadow Brush.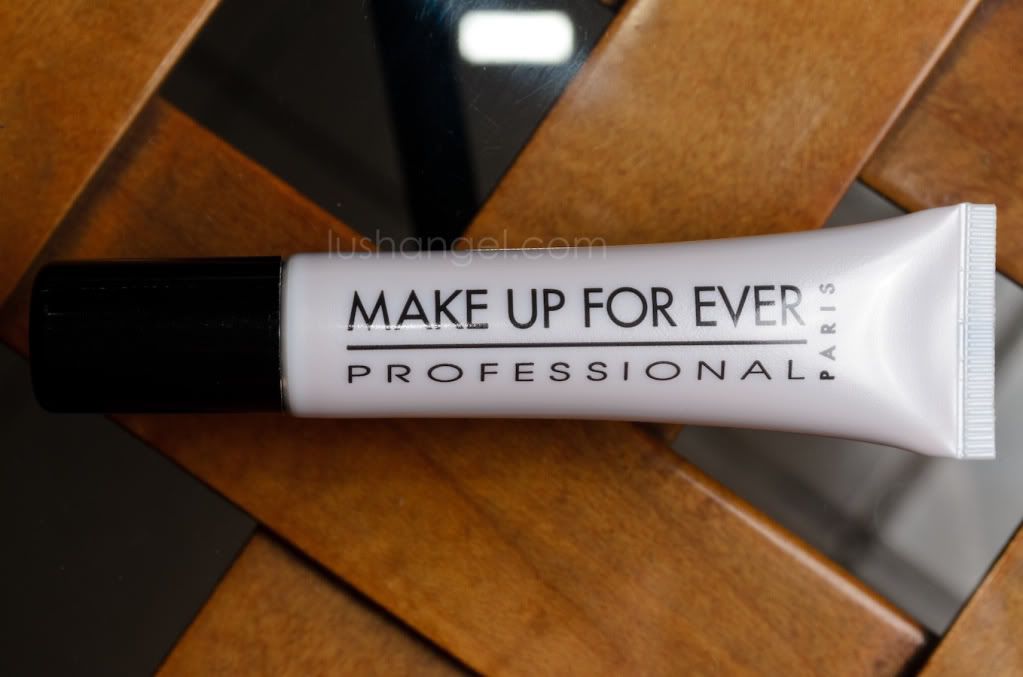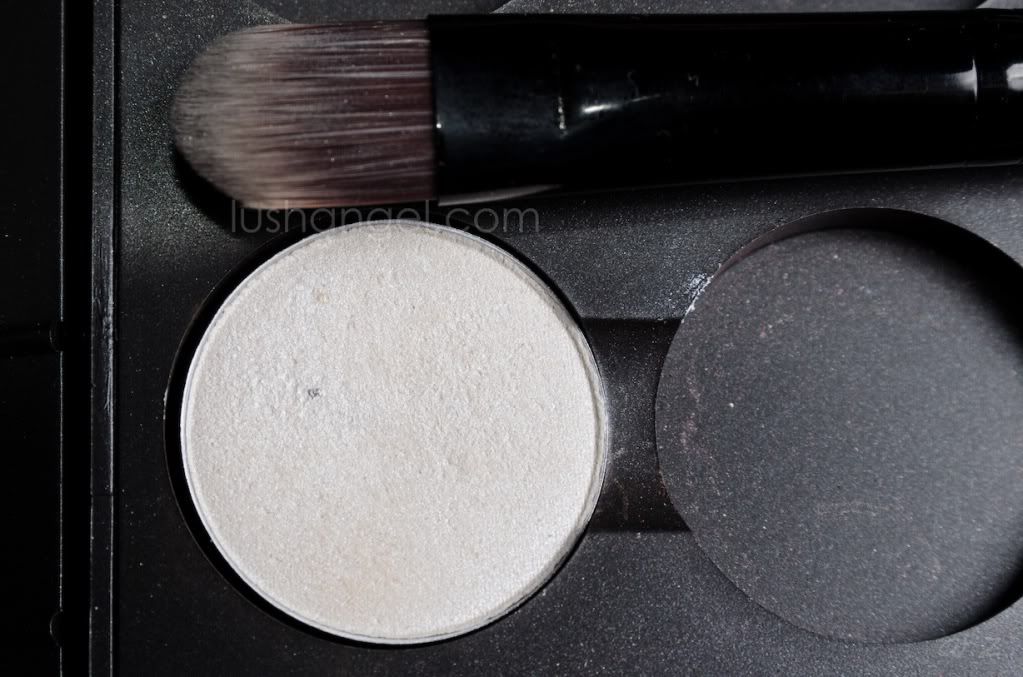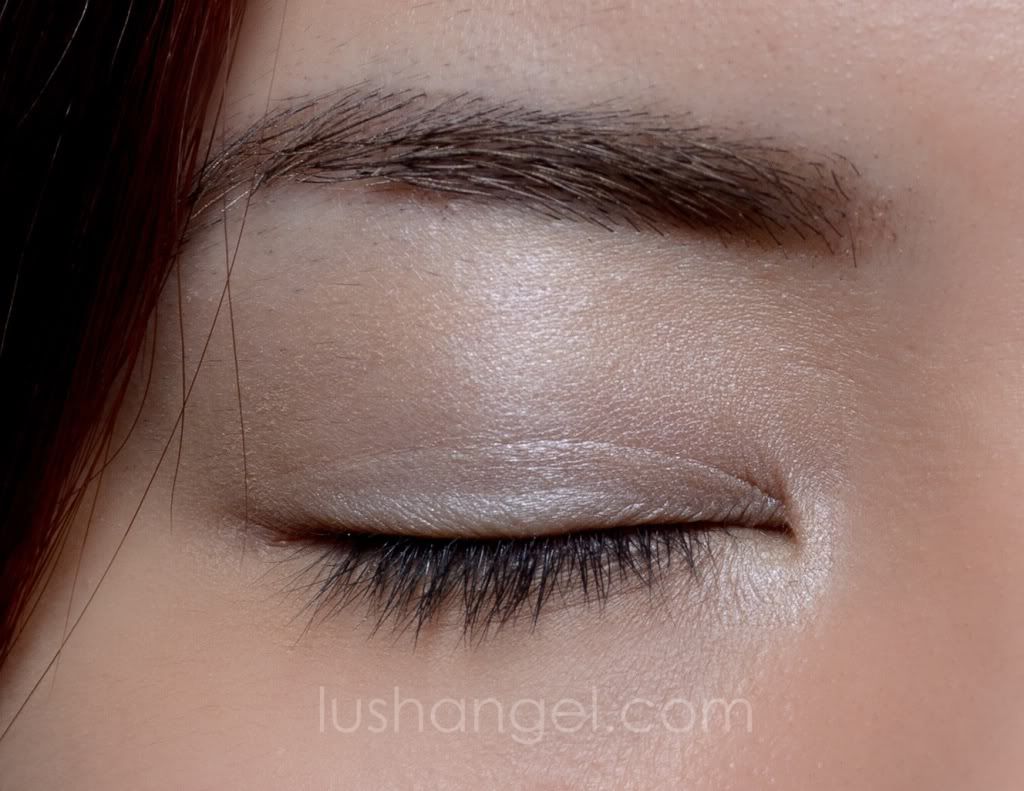 3. Using Charm Vegan Pencil Point Smudger Brush, I started applying MAC Carbon above the lashes. Lightly feather it out all the way to the crease with a MAC 217 blending brush. Don't worry, it won't look as black with the white eyeshadow underneath. Keep on adding more black shadow, until you achieve the desired greyish color. Then, I added more black eyeshadow on the outer-v, which should be the darkest part of the eyes for a deep-set eyes.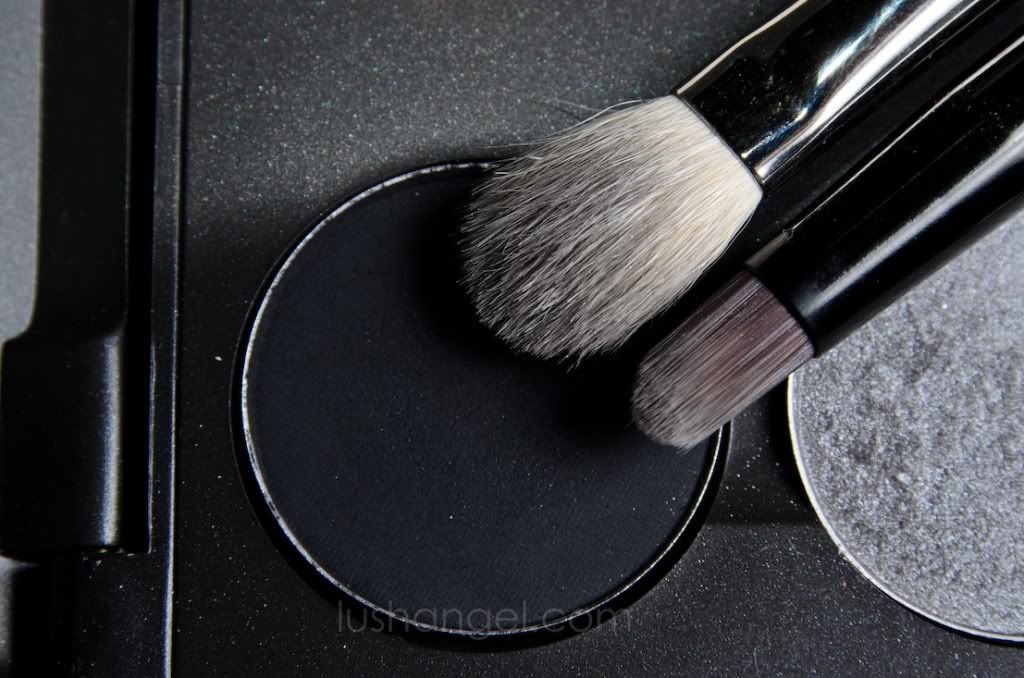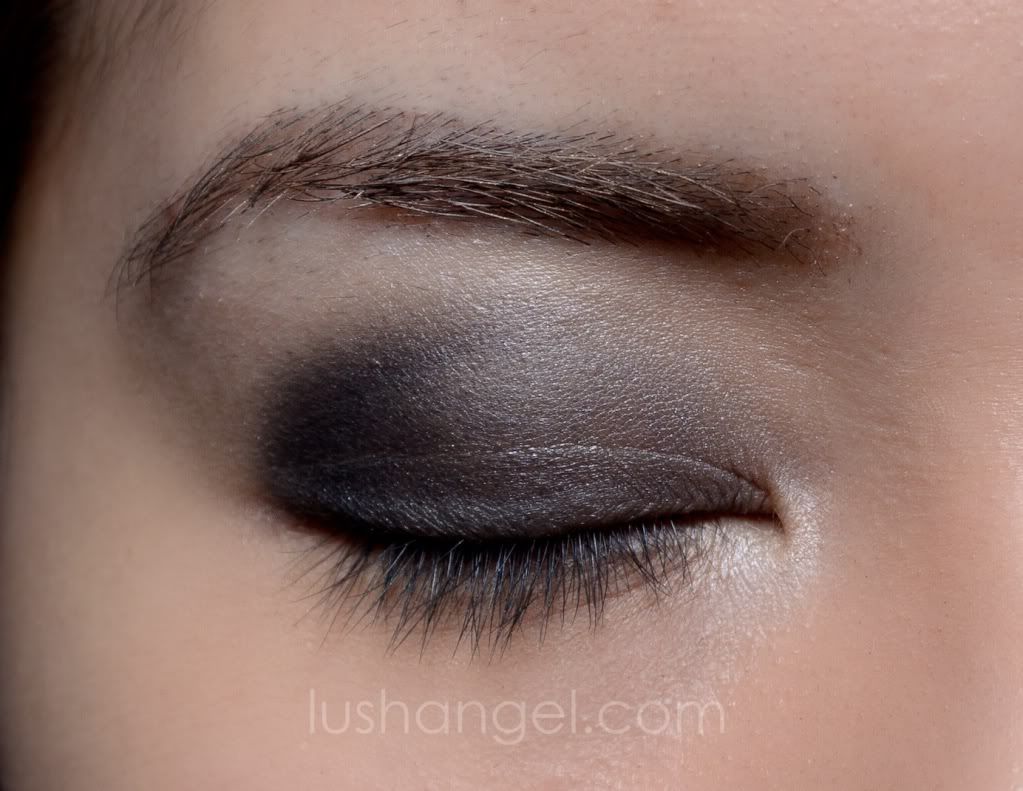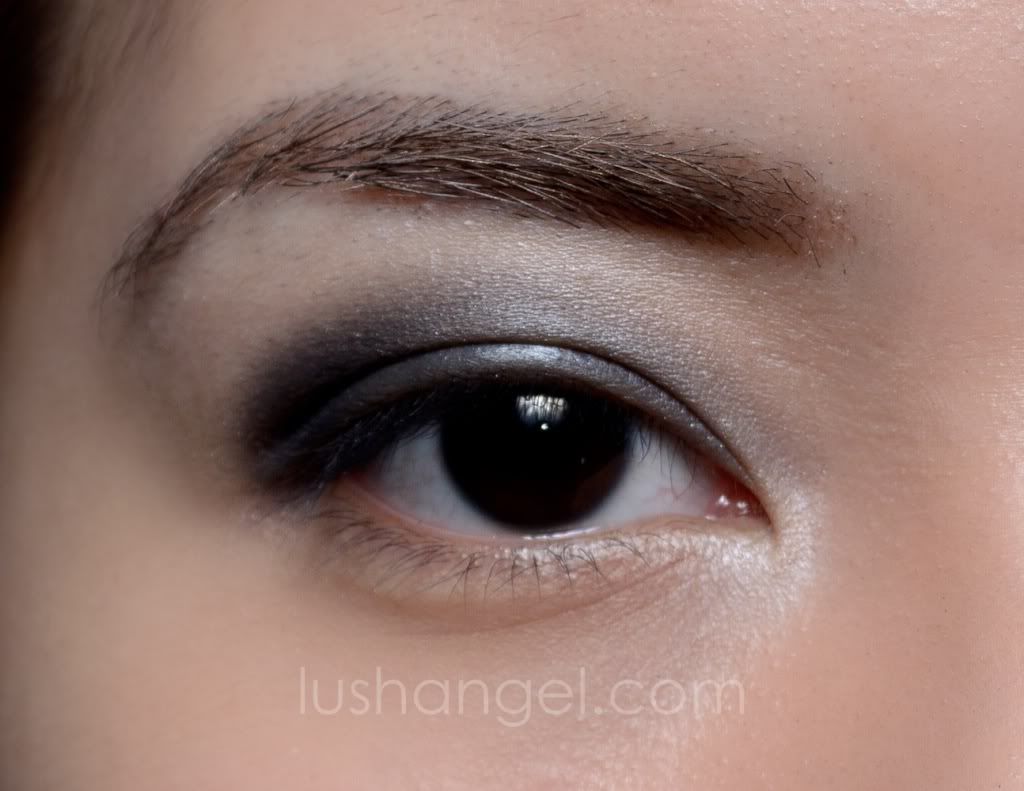 4. Using the other side of the Charm Vegan Big Eyeshadow Brush, I patted a silver shadow (MAC Silver Ring) on the center of the lids.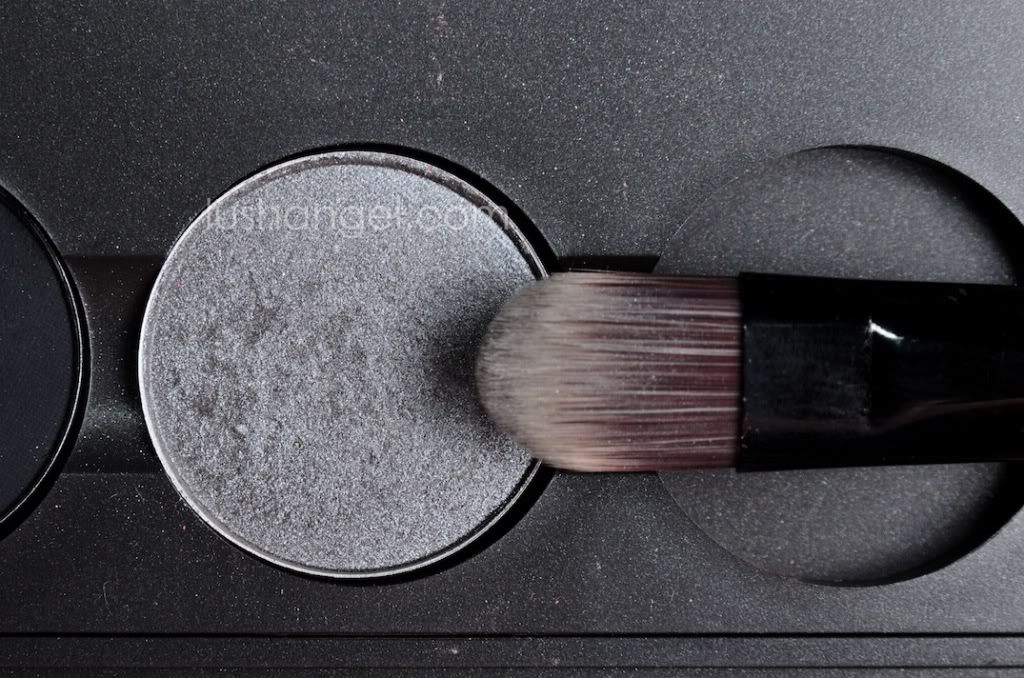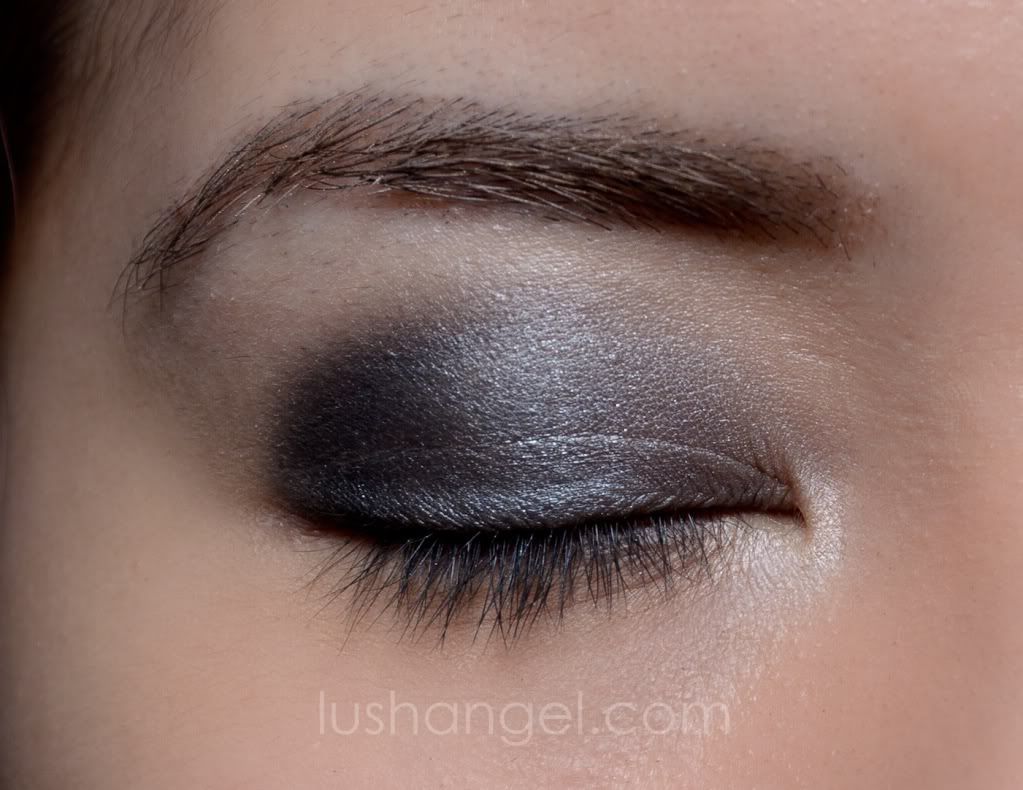 5. I placed white shimmer on the inner corner of my eyes. The same color can be used as a highlighter on the brow bone area. In this look, I used MAC Crystal Avalanche again with MAKE UP FOR EVER 14s Brush for the inner corners and Charm Classic Blending Brush for the brow bone.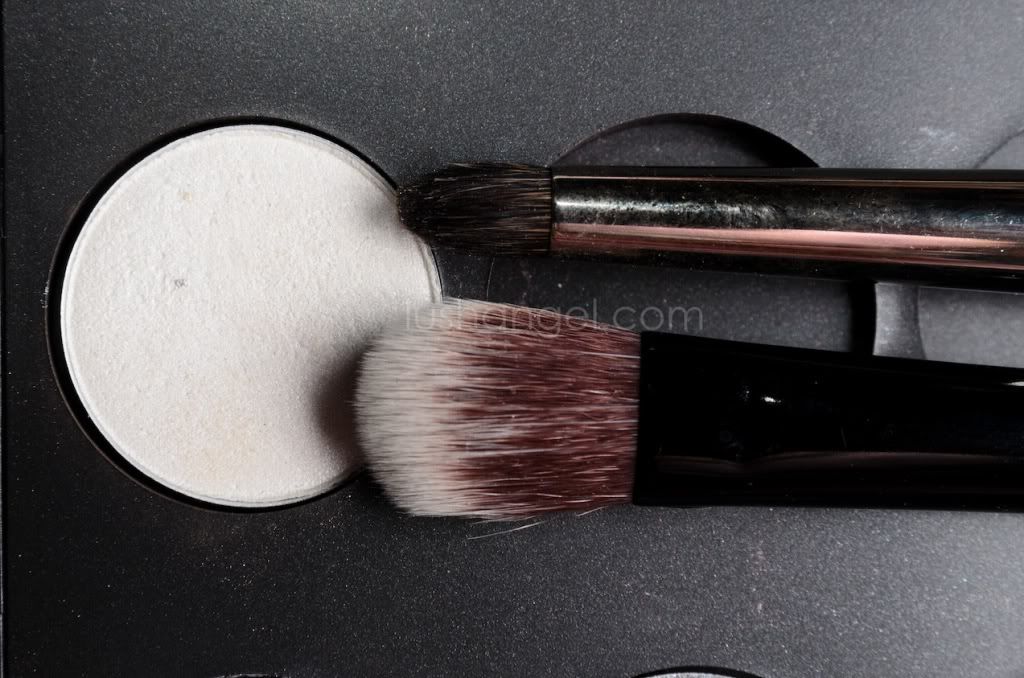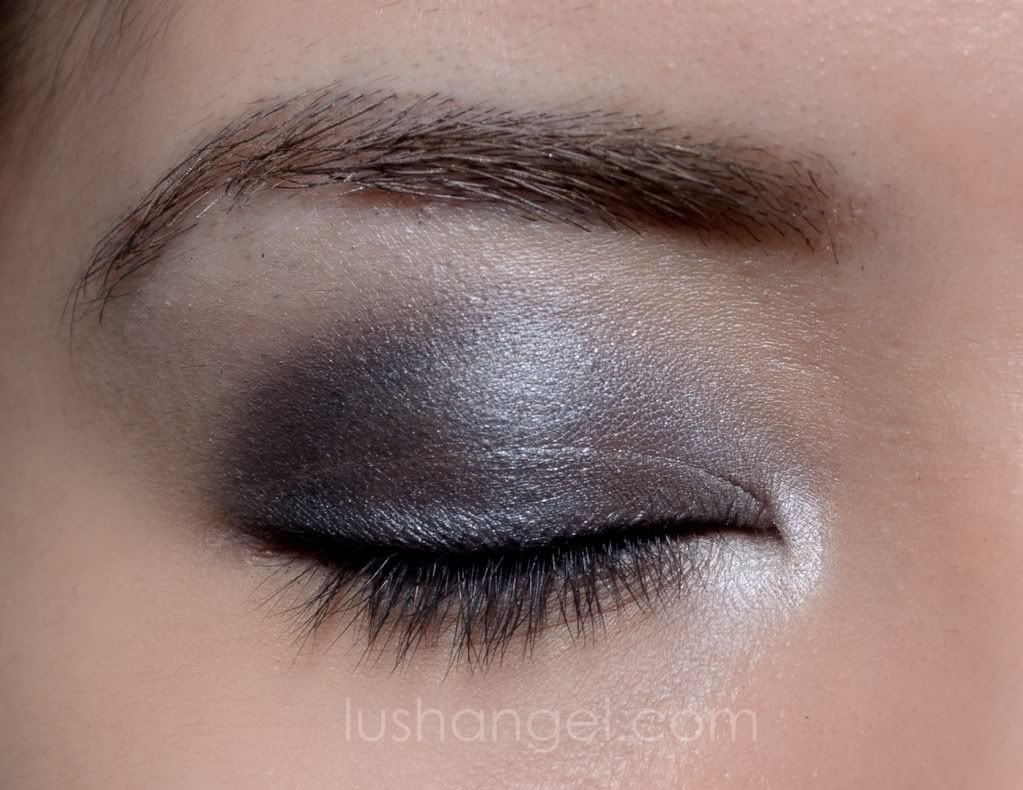 6. I used a dark brown pencil eyeliner (Revlon ColrStay) to tight line. I also used the same pencil for my waterline and lower lash line. For my upper lash line, I used Bobbi Brown Long-Wear Gel Eyeliner in Black Ink with Charm Pointed Eyeliner Brush. Using Charm Angled Eyeliner Brush, I also lined my lower lash line with eyeshadows- white shimmer (inner corner), silver (half of the eye from the outer corner), black (one-fourth of the eye from the outer corner). I then curled my lashes with Shu Uemura Eyelash Curler and put on lots of Revlon Luscious Plumping Mascara.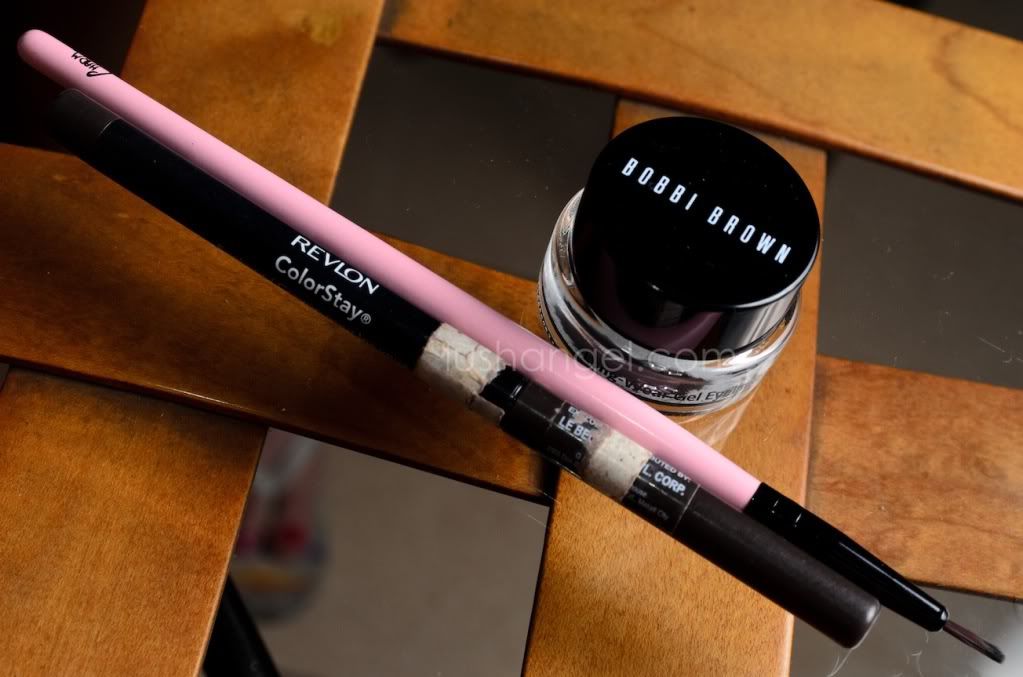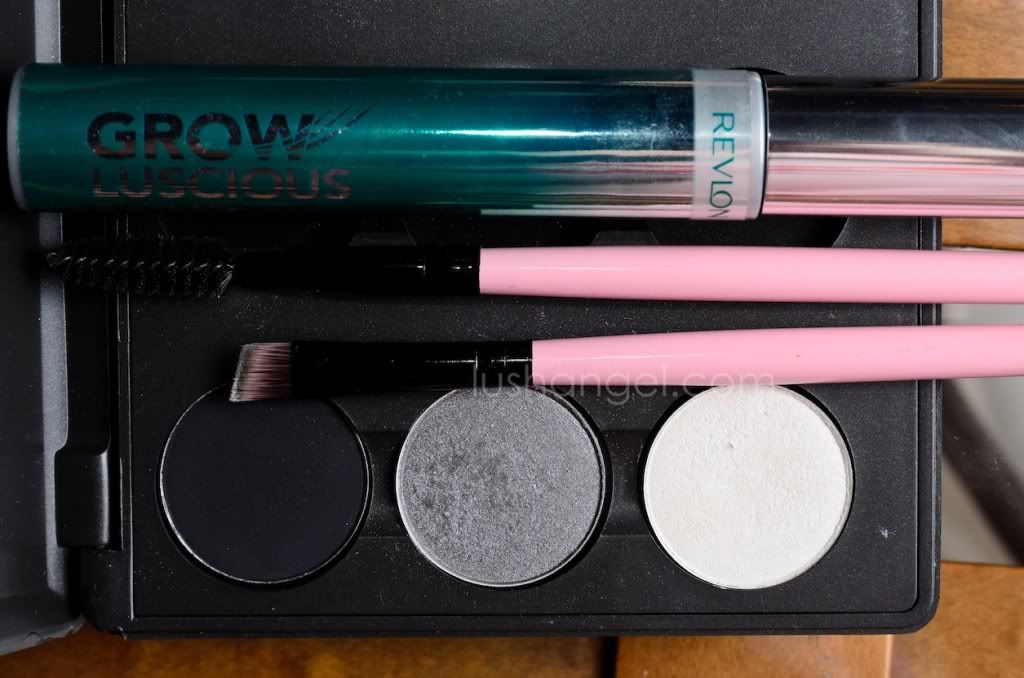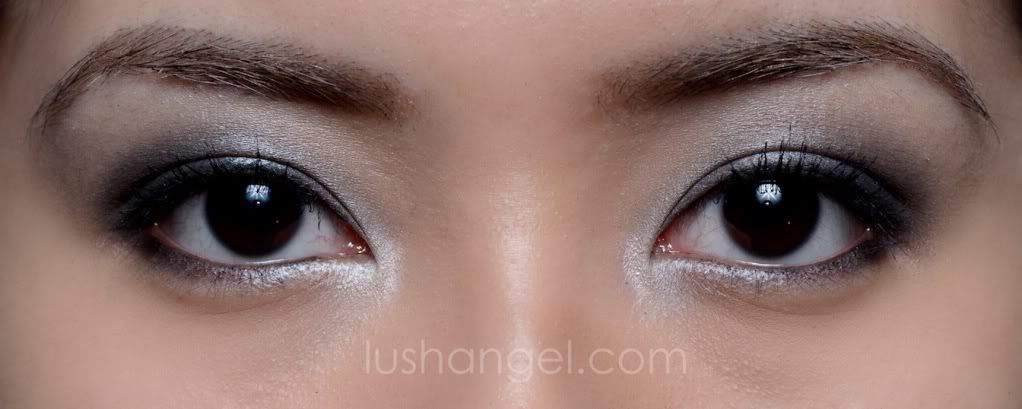 7. For finishing touches, I added dimensions to my face with MAKE UP FOR EVER Sculpting Kit # 2 using MAKE UP FOR EVER 25s Brush. I brushed some Shu Uemura Glow On Blush on my cheeks and blended it with the contour.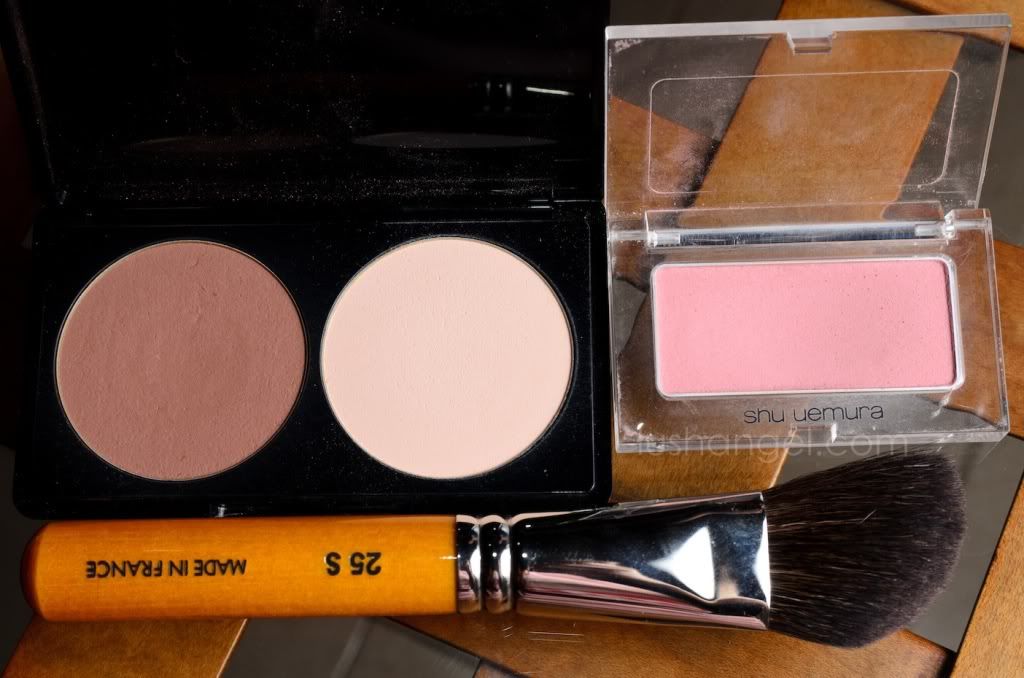 8. I blotted the lip balm with a tissue and used NYX Lip Liner in Natural to define my lips. Then, I swiped a soft pink shade by mixing Shu Uemura Pale Rose and MAC Pink Nouveau on my lips.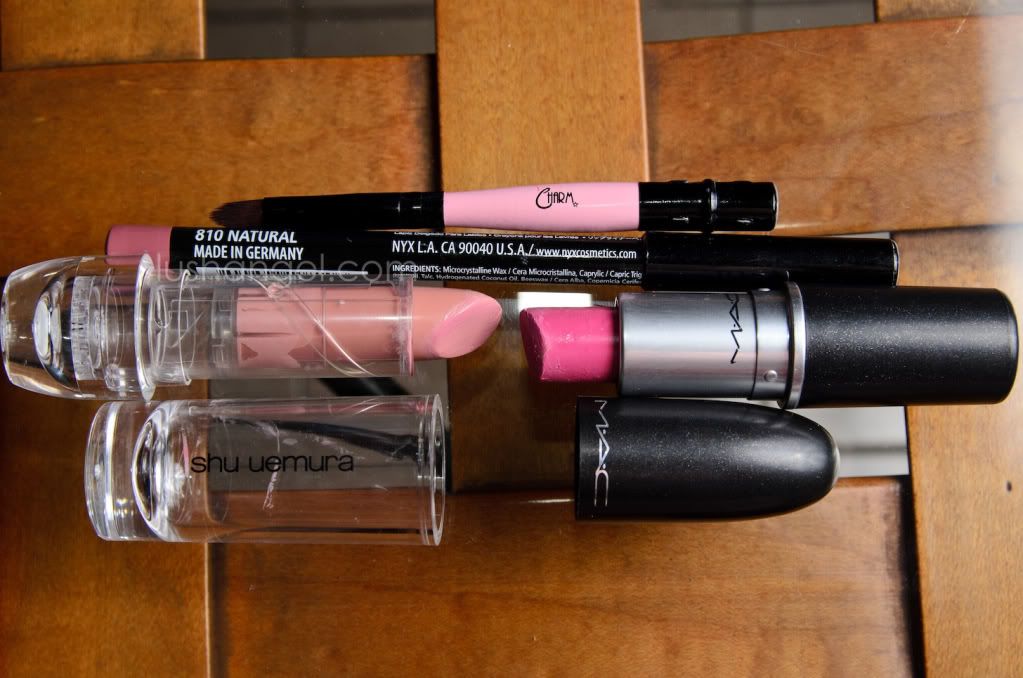 I'm ready to rock the night away! 😀