Last Monday, L'Oreal held a blogger's event at their headoffice in Ortigas. It was the launching of two of their products. I haven't attended much blogger events since I used to be uber busy at work. It's only now that I get to attend such events. Again, thanks to L'Oreal for the invite! I must say, that launching was one of the most fun events I have ever attended. 🙂
The pretty and bubbly, Kamae de Jesus, hosted the event.
We played games- Pinoy Henyo and Jeopardy. Too bad our team lost twice! 🙁
playing Pinoy Henyo with Marj Sia, representative of the black team, and Earth for the white team…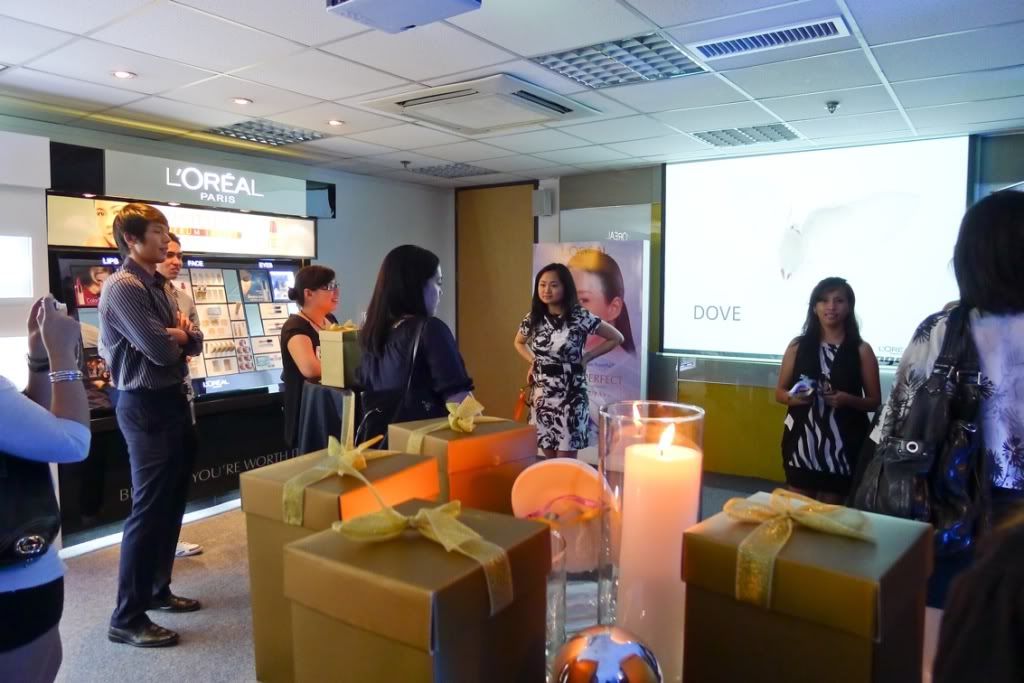 The people behind L'Oreal presented their newest products.
Alvin Miranda gave the introduction. I was able to talk to him after the event and he's really nice! 🙂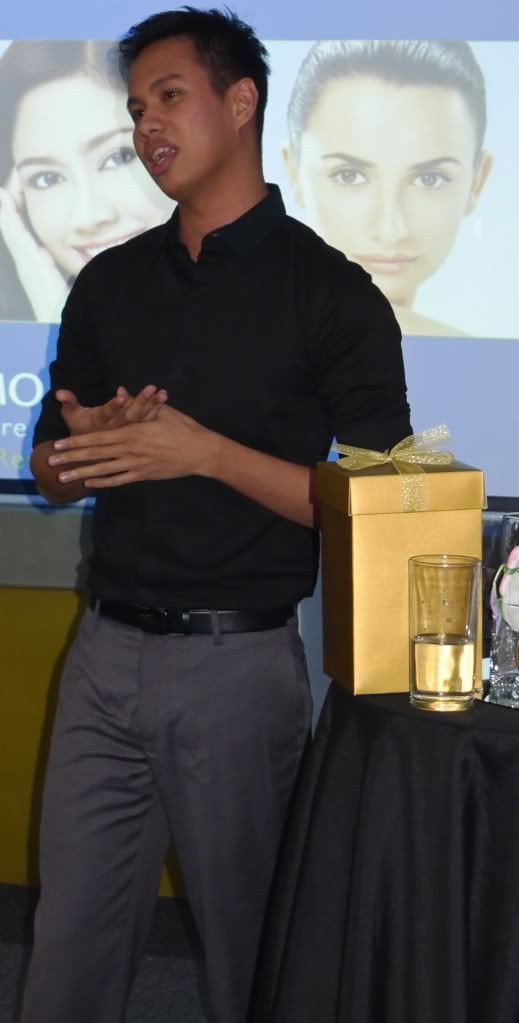 They also served good food! Errr… I wasn't able to take pictures of it! I guess I was too hungry! LOL! 😀 They kept on serving wine as well during the event, but I didn't bother getting even one glass. Why? I was scheduled to run that night! LOL! 😀 To my friends, yes okay, I really am running at least twice a week!!!
And best of all, I gained friends! Meet fellow stylish bloggers, Ana and Ava… 🙂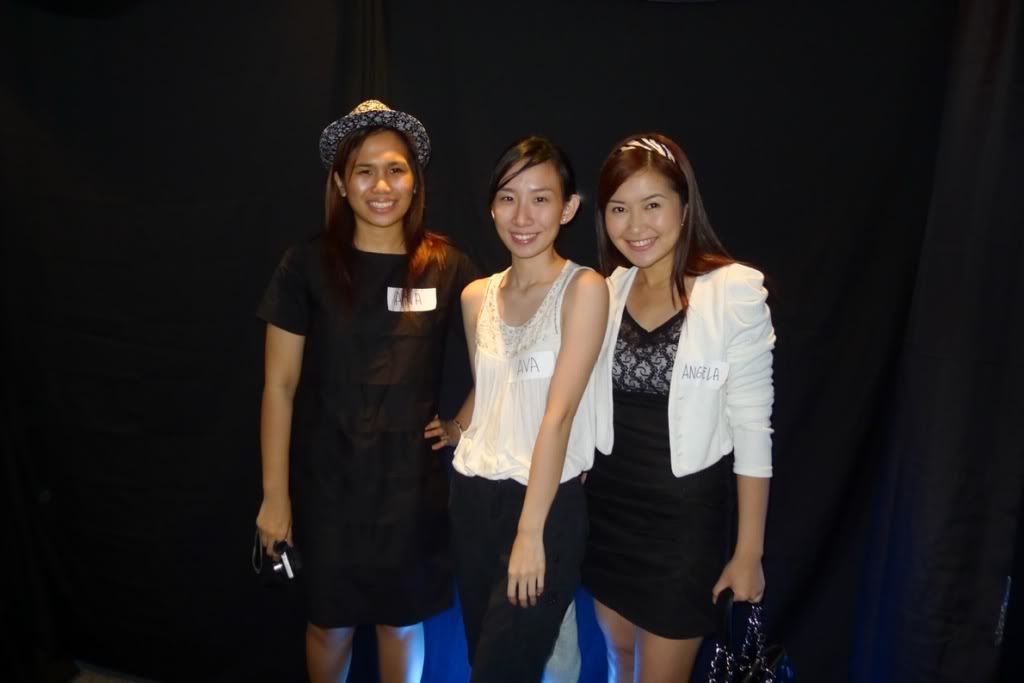 We all went home with this nice box containing their newest products. 😀 Yay! 😀
So wondering what are the new products we're expecting on the shelves of L'Oreal?
First is L'Oreal's newest White Perfect Rosy Day Cream with SPF 17. It claims to reduce dark spots due to Melanin-Vanish, their newest technological breakthrough. They say- 1 drop, 50x more powerful (versus 1 drop of Melano-Block)!!! This White Perfect Day Cream also protects skin from UVA and UVB rays with its SPF 17/ PA++. Thus, resulting to transparent and glowing skin. 😀 Oooh, that's really promising, don't you think? 😀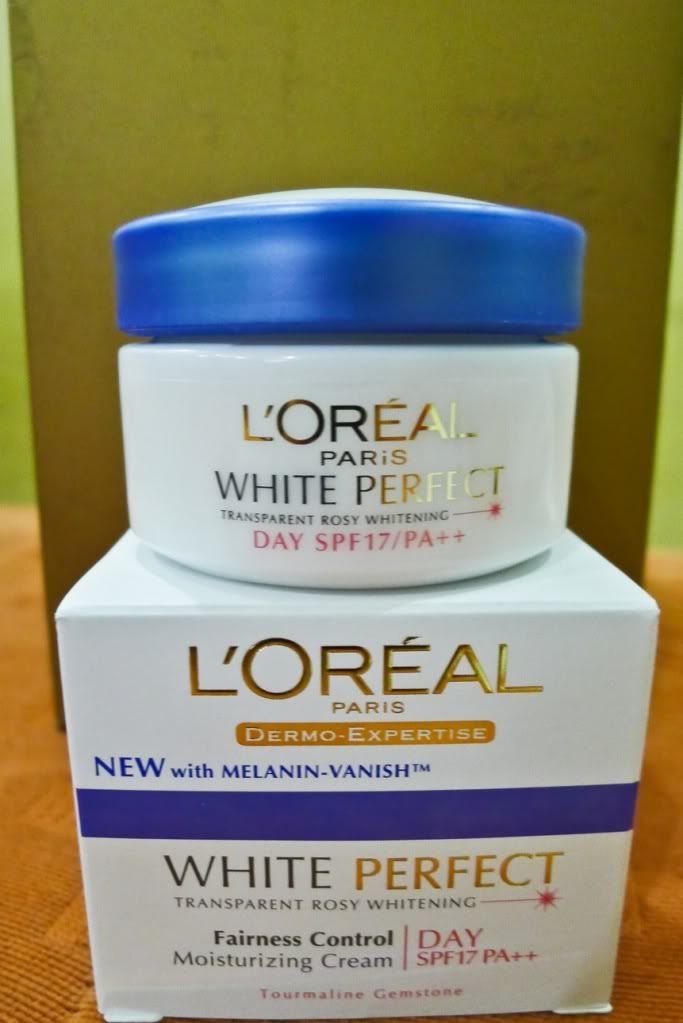 I have tried the freebie given to us and so far so good. 🙂 It's not as sticky as other moisturizers so I can really use it even with my oily skin. I'm actually excited to see the results. I already have fair skin, but I have uneven skin tone. I hope that this L'Oreal White Perfect Day Moisturizing Cream can help in vanishing those annoying dark spots. 😀
Another product that will be out in the market soon is L'Oreal's Pure and Matte Bright Charcoal Black Foam for men.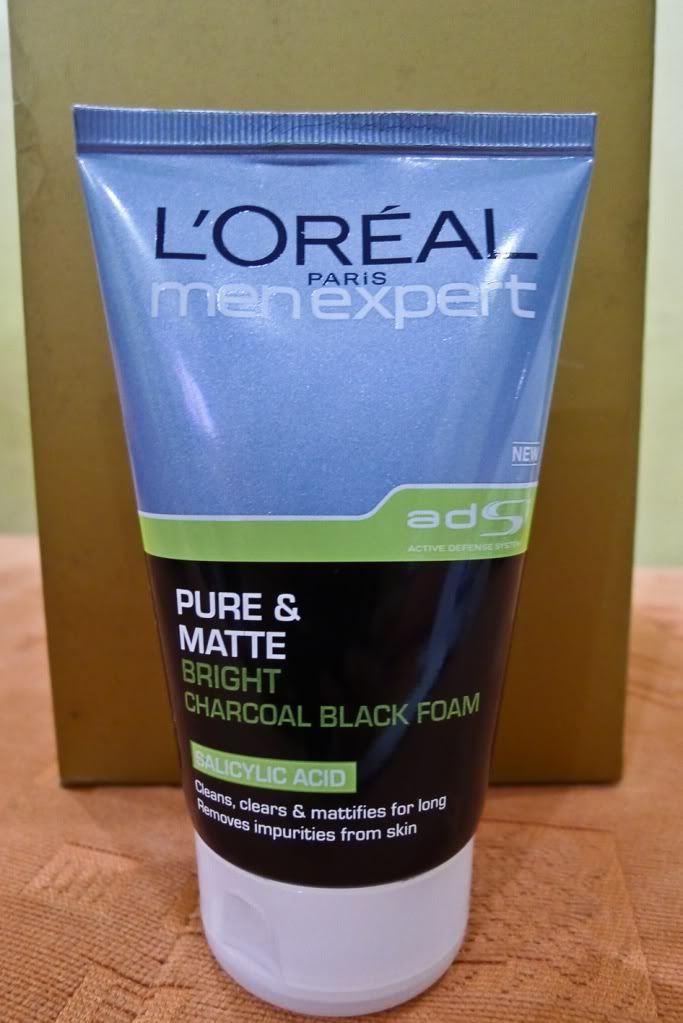 I can attest on how good L'Oreal Men Expert White Activ Oil Control Foam facial wash is. A number of my guy friends use it and it can really control oil! They rarely get pimples! I also noticed that their face became fairer after using it for a few months. What I love about it too is its scent. It's so "manly", but at the same time, mild enough to keep me away from sneezing. You get what I mean?! Hey, I'm not paid to advertise or simply because I got some freebies from L,Oreal. I just believe in the product. I don't use it, but I can definitely see the difference it has done to the skin of my friends. I even ended up asking them of their beauty secret that's why I learned about L'Oreal White Activ Oil Control Foam wash. Haha! Apparently, men these days have beauty secrets! LOL! 😀 And the good news to all the guys out there, L'Oreal Men Expert is coming out with a new product- L'Oreal's Pure and Matte Bright Charcoal Black Foam. I'm sure my guy friends would love to try this out! Aside from the fact that it cleans, clears and mattifies the face (which L'Oreal White Activ Oil Control Foam already does), L'Oreal's Pure and Matte Bright Charcoal Black Foam has fine charcoal black bubbles to remove impurities from the skin. 🙂
picture-picture with L'Oreal's newest products…
To the people behind the Black and White Affair, congratulations for putting up a really fun event. I can say, it was a success as all the bloggers had a great time! 😀 Thanks again for the invite! It was really one great experience! 😀
Thanks for the freebies!
As for my outfit for this event, that's up next! 😀