Who's Calvin? Well, I've never really posted anything about my baby here on my blog. Why? Because…
He looked like this. LOL! Everybody, meet my baby, Calvin. I know he's mess in this photo. Finally, I had a chance to bring him to Pooch Park, a pet grooming and day care center at Ortigas Home Depot. He definitely needs a makeover!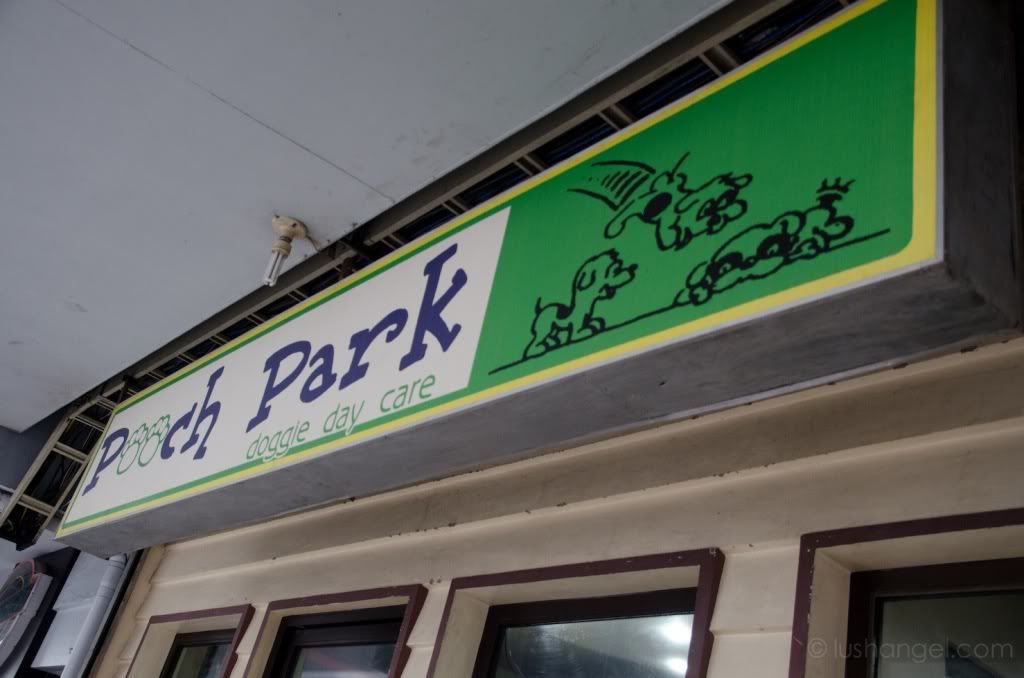 Luckily, the owner, Oliver Tan, was there when I visited. I was already leaning towards giving Calvin a summer cut for two reasons- One, because I know he'd feel better. With that kind of hair, he feels so hot especially in the afternoons. Two, so there's no need for me to brush his hair often. I'm not at home all the time so he gets tangles every now and then. It's something I really hate since it takes time to remove them, at the same time, he feels uncomfortable. Just imagine the feeling of someone pulling your hair, isn't that painful and annoying?! So, to get it over and done with, my solution is to chop off most of his hair. BUT… Oliver suggested to give him a puppy cut instead, which is a bit longer than the summer cut. He'll look cuter, but will take them about 2 to 2.5 hours. To cut the long story short, I gave in. Well, I trust them 100%! Seeing these hanging around their walls, I definitely should! They know better. 😀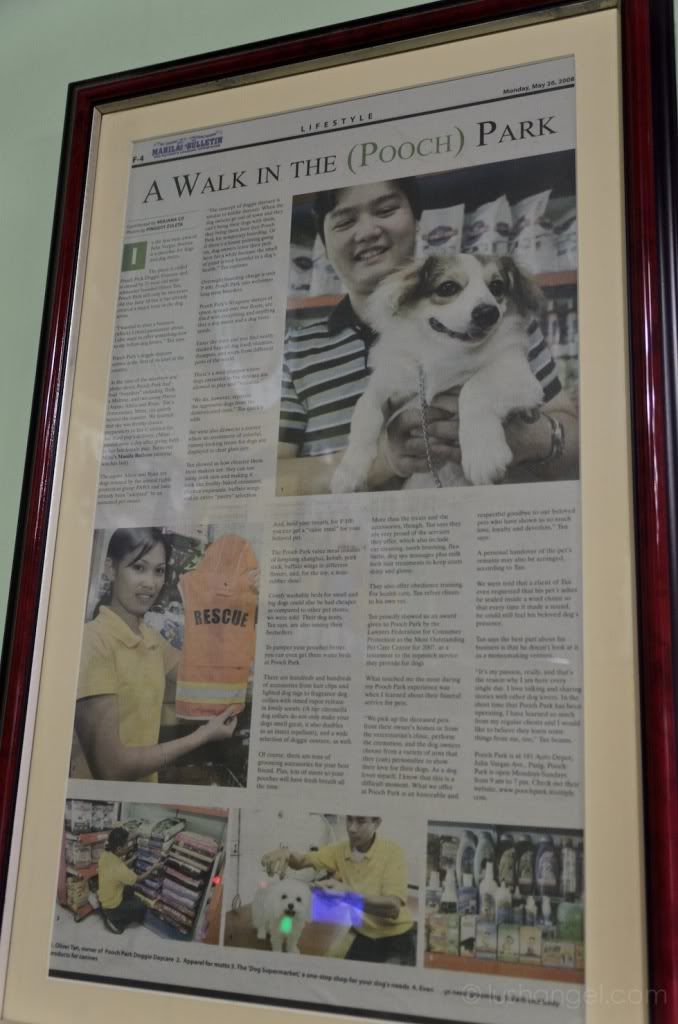 While killing time, I took some photos around the place. Aside from grooming services such as Dog Spa Massage, Flea Bath, Milk Bath Moisturizing Hair Treatment, Revitalizing Shower, Nail Clipping, Anal Sac Draining, etc., they also sell pet's must-haves- food, treats, shampoo, clothes, and many more. They even offer services such as Stop Over Inns (like day care), Doggie Gym (your dog also needs exercise), Dog Training (let your dog learn proper etiquette), Puppy Kindergarten (socialization is important for their development), and even Funeral Services (a respectable and rightful way to say goodbye to our loyal friend)!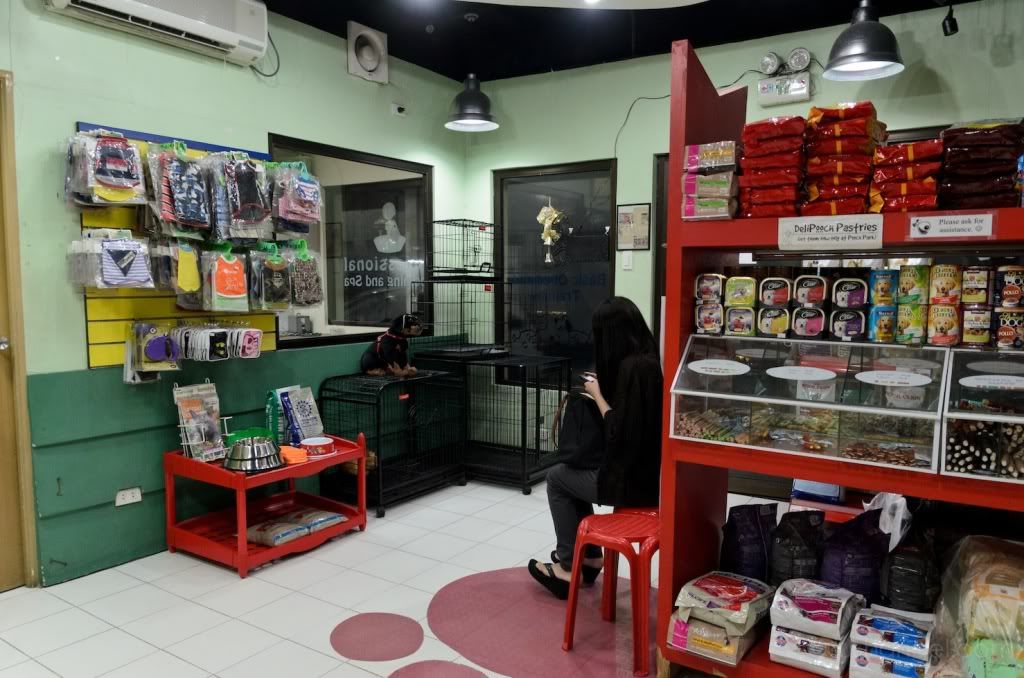 Oh, and while Calvin is already inside the grooming area, I had a small chit-chat with Oliver. I learned that he even trained in Thailand to know more about pet grooming. He and his wife, Char, owns 4 Miniature Schnauzers, 3 Pomeranians and a Siberian Husky. Yes, they really are dog lovers bringing them into this business. They stay in their shops (they currently have 3 branches to date) most of the time to make sure customers go out of their doors happy and satisfied.  Having known Oliver's passion, I didn't hesitate to leave Calvin behind to grab some coffee next door.
Calvin usually turns wild when he feels even the slightest discomfort. I noticed how their staff take good care of Calvin. He didn't complain at all! Look how brave and behave he is here. 🙂
After an hour or so, I went back and Calvin already looked like this…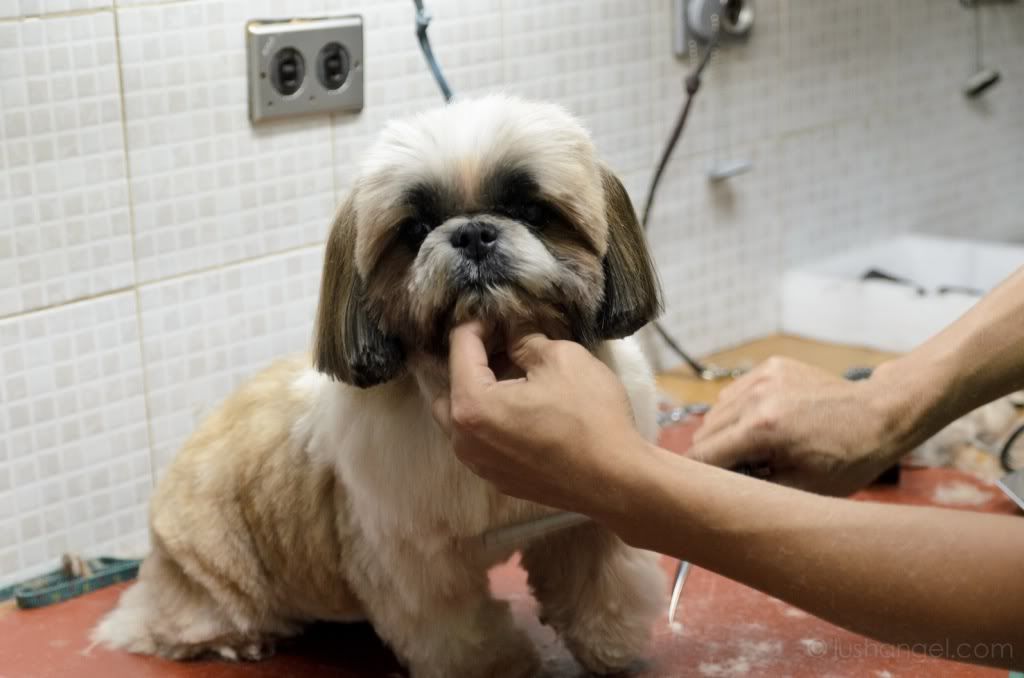 Tihihi!!! 😀 Isn't he sooo adorable?!?! Say YES, or else…! Kidding! Oh gawd, he was so giddy the moment he went out of the grooming room! He was running around the shop like crazy! He probably felt so light as a feather after his grooming session. He won't stop kissing me. No doubt, he was definitely happy with his transformation! 😀
Thank you Pooch Park for making Calvin so pogi (handsome)! We are definitely happy and more than satisfied with their service. Now, I'm scared of my baby having a girlfriend! LOL! 😀
Calvin's service: Full Groom (PHP 450) Includes a full relaxing bath, haircut, hair styling, nail clipping, and ear cleaning.
Pooch Park Doggie Day Care
ORTIGAS HOME DEPOT BRANCH
Store 181 Ortigas Home Depot Complex,
Julia Vargas Ave., Pasig City
Contact nos. : 9105036 or (0922) 9663320
Mondays – Sundays
9:00 am – 7:00 pm
METRO EAST BRANCH
Level 5 Robinsons Metro East
Marcos Highway, Pasig City
Contact nos. : 6477025 or (0933) 9348553
Mondays – Sundays
10:00 am – 9:00 pm
ALIMALL CUBAO BRANCH
Ground Flr Alimall P.Tuazon St., Cubao
Contact Nos.: 351-6079 or (0922)3185588
Monday – Sunday
10:00am – 9:00pm