When I say Valentine's Day makeup, it's definitely NOT a look strictly for February 14. To begin with, is there even such a thing?! Now I begin to wonder… Haha! I wouldn't know as Valentine's Day has always been a family day for me. We do dress up and dine in a posh restaurant, but it's more of a "date" with my family. While all the tables around us are mostly for two, ours would be a noisy big group. In short, we kill the romantic mood in a restaurant. LOL! Anyway, for those NOT celebrating Valentine's Day, don't close this window just yet as you can definitely sport this look still. It's actually a nice makeup for day 'til night. You can wear it at work all the way to a dinner date. 🙂 I just thought of it as a Valentine's Day makeup since it's a soft, sweet, romantic makeup look.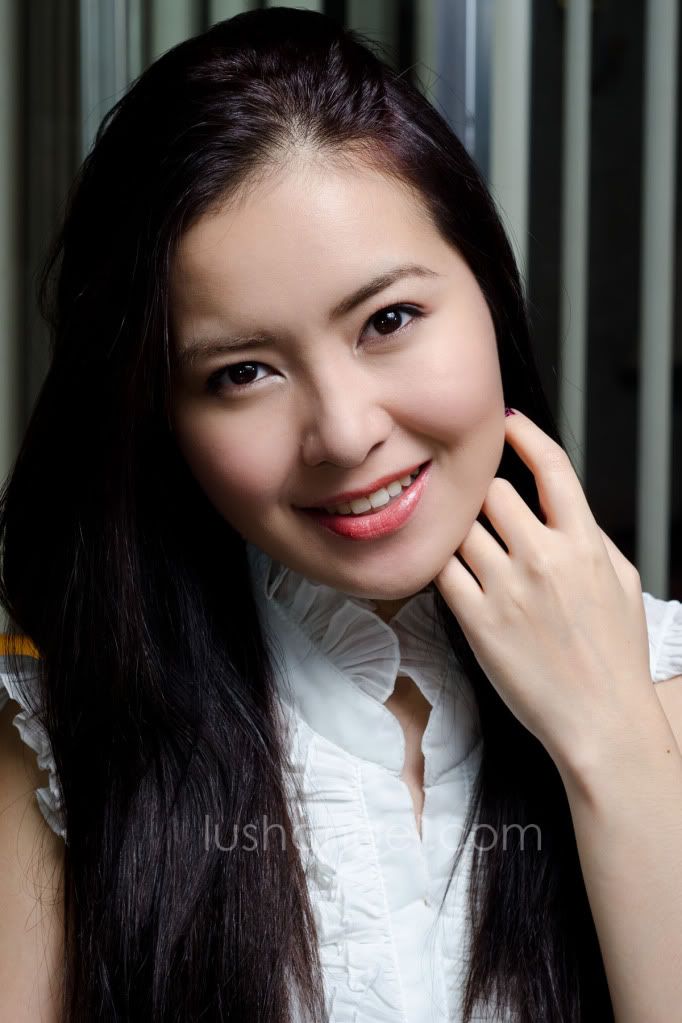 Here's a step by step instruction on how I achieved this romantic look. Sorry, it's not a video tutorial. My 2.5-year old laptop is slowly giving up on me because of my gazillion photos. I need a faster one soon! Darn! 🙁

1.   I first tried to make a perfect "canvas", also known as the evening out of the skin tone through foundation.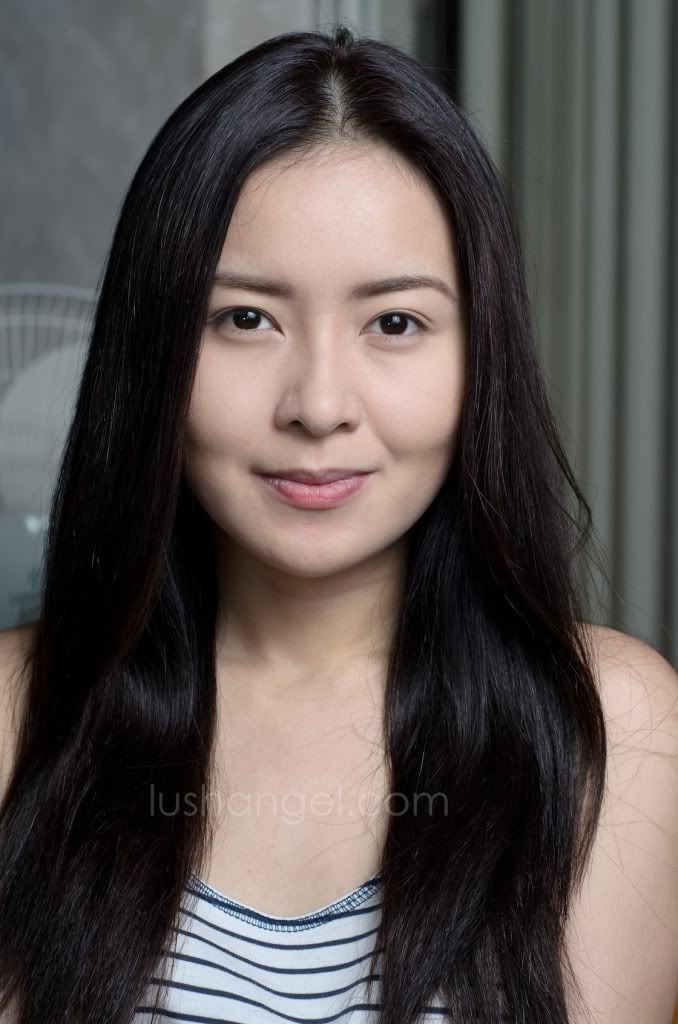 Products used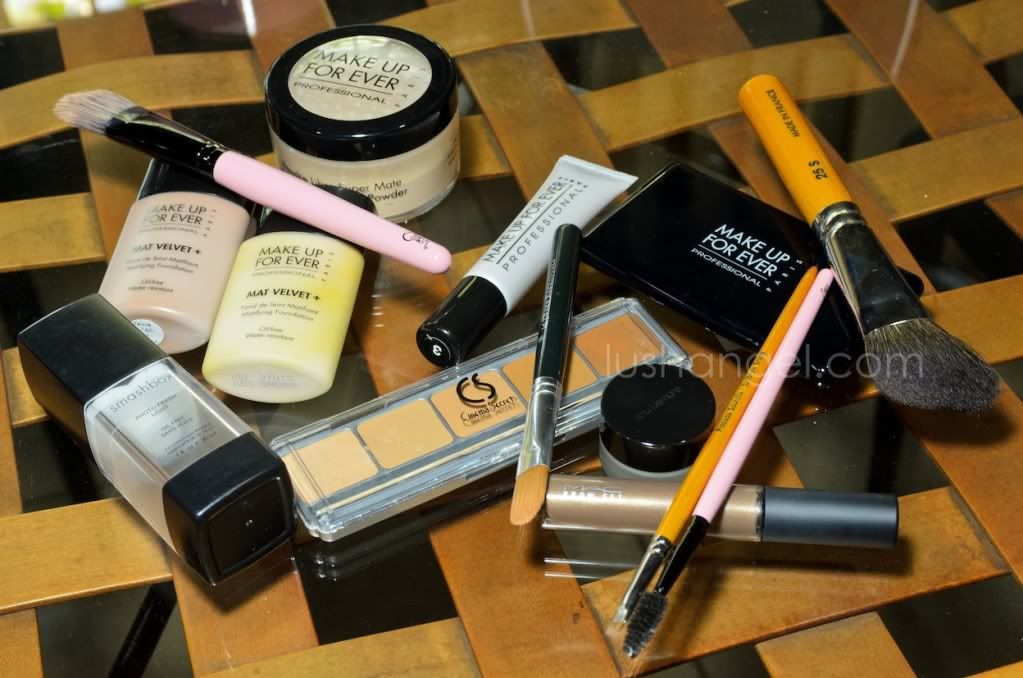 Primer: Smashbox Photo Finish Light Primer | Foundation: Mat Velvet + in #15 and #60 | Concealer: Cinema Secrets #301-63A and Make Up For Ever Lift Concealer #3 | Powder: Make Up For Ever Super Matte Loose Powder #14 | Face Contour: Make Up For Ever Sculpting Kit # 2 | Brows: Shu Uemura Hazel Brown eyebrow gel and MAC Brow Set in Beguile | Brushes: Charm Foundation Brush, Bare Escentuals Concealer Brush, Make Up For Ever 25s, Make Up Forever Eyebrow Brush, Charm Brow Spoolie
After toning and moisturizing my face, I prepared the face for foundation. I put on Smashbox Photo Finish Light Primer using the Charm Foundation Brush.
With the same brush, I applied Make Up For Ever's Mat Velvet +. I mixed two shades, my lightest #15 and darkest #16, to achieve my exact shade.
I then used Cinema Secrets' concealer palette #301-63A under the eyes and on my blemishes. I applied a liquid concealer, Make Up For Ever Lift Concealer #3, for my cracking skin around my nose as I'm using a peeling cream right now.
To set my makeup, I puffed on some Make Up For Ever Super Matte Loose Powder #14 all over the face.
I added dimensions to my face with Make Up For Ever's Sculpting Kit # 2 using Make Up For Ever 25s Brush.
I defined my brows with Shu Uemura Hazel Brown Eyebrow Gel. To coat the hair strands, I used MAC Brow Set in Beguile.
2.   I primed my lids with Make Up For Ever (MUFE) Lift Concealer as it doubles as an eyelid primer.
3.   Using MUFE 10s Brush, I packed my entire lids with a shimmery soft pink eyeshadow from a Lancome Quad Palette.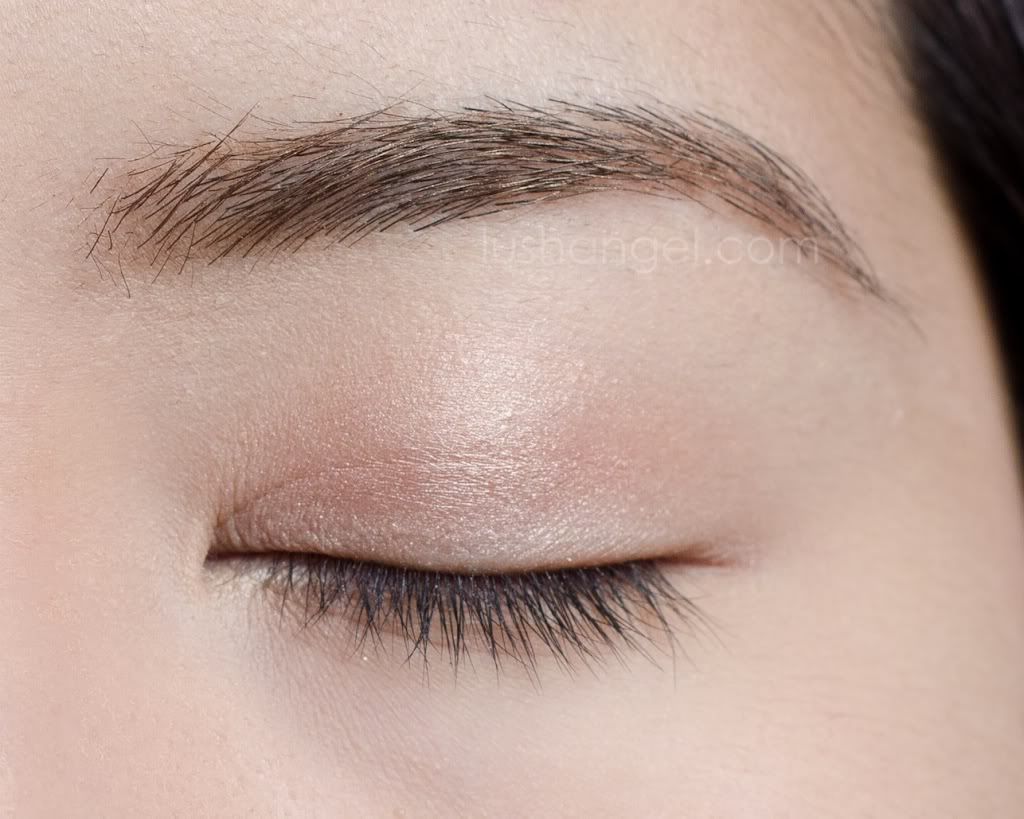 4.   Using Charm's Angled Eyeshadow Brush, I used MAC Sushi Flower on the contour of my eyes. Pushing the pink color a bit on the outer-v can create a nice gradient. You can also go a little bit outside the contour of your lids to show off that pink color when you open your eyes.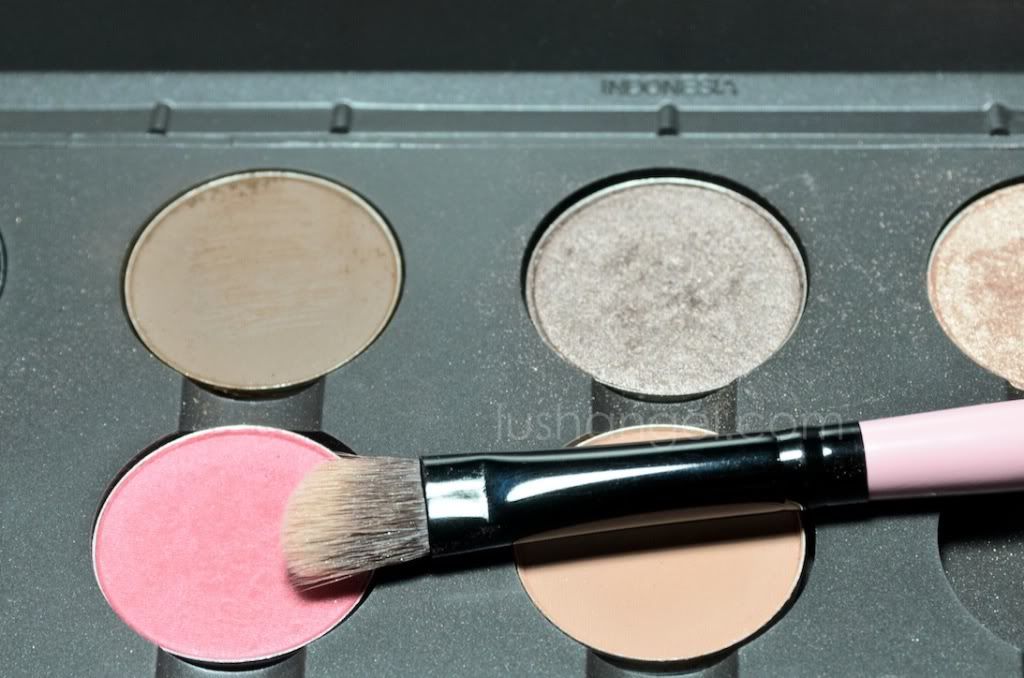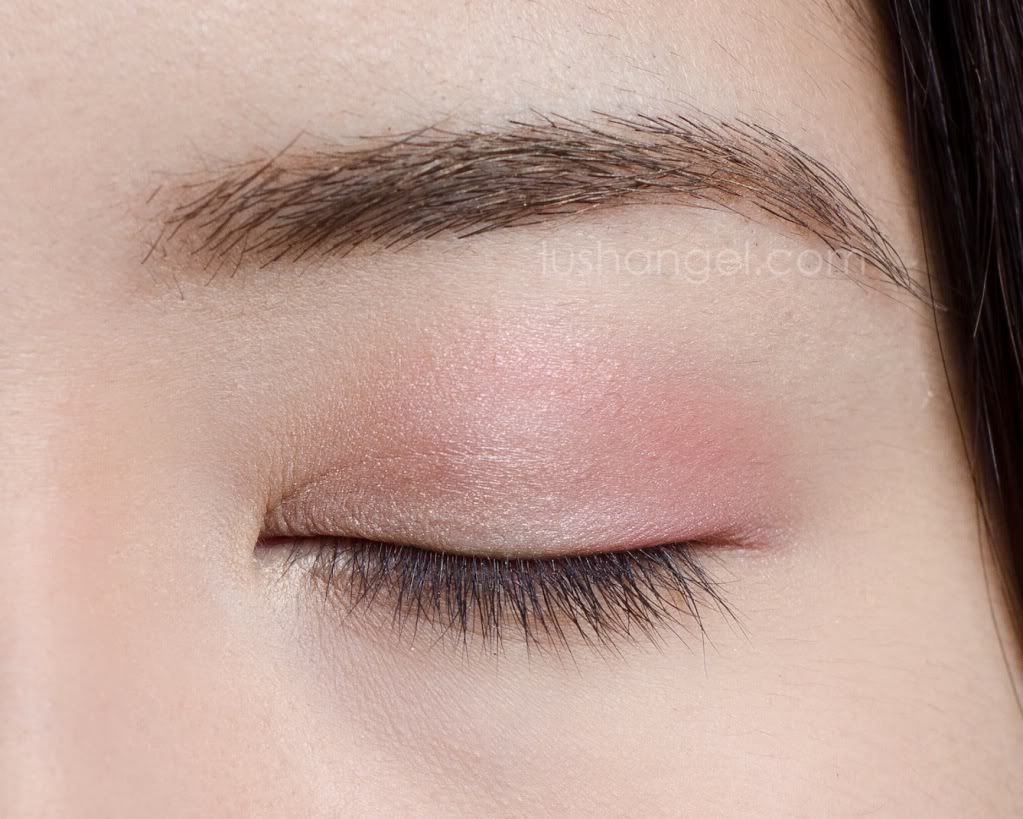 5.   Choose a dark brown shade for the outer-v. I used MAC Espresso with a MUFE 14s Brush. To remove the harsh lines, I blended the eyeshadow with a MAC 217 Brush.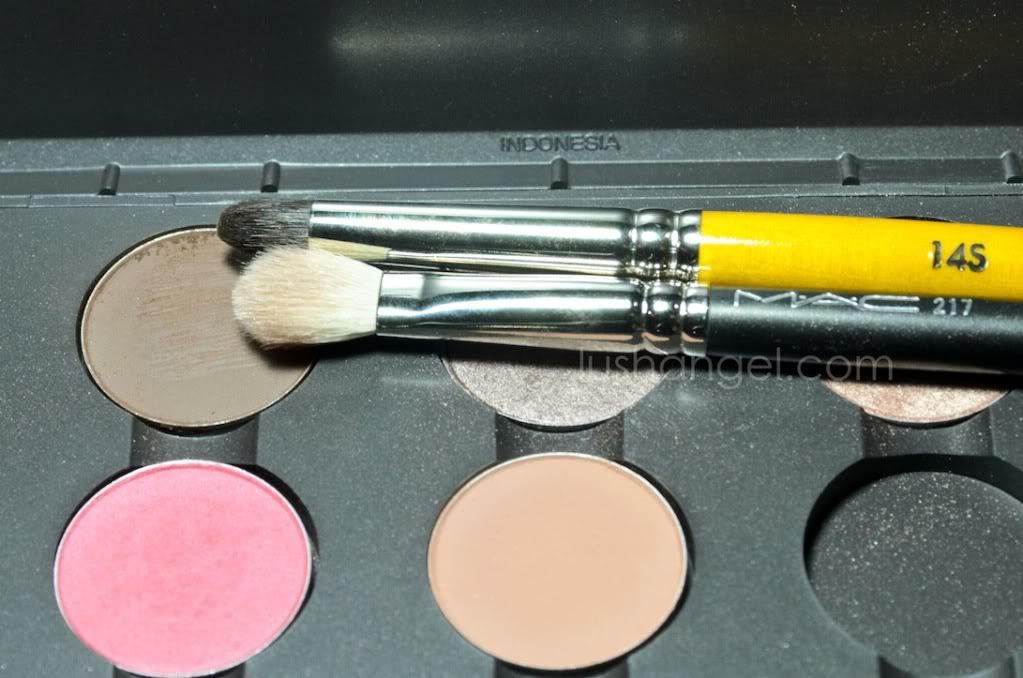 6.   Put on a white shimmer on the inner corners of the eyes. The same color can be used as a highlighter on the brow bone area. In this look, I used MAC Crystal Avalanche with Charm Small Eyeshadow Brush for the inner corners and Charm Classic Blending Brush for the brow bone.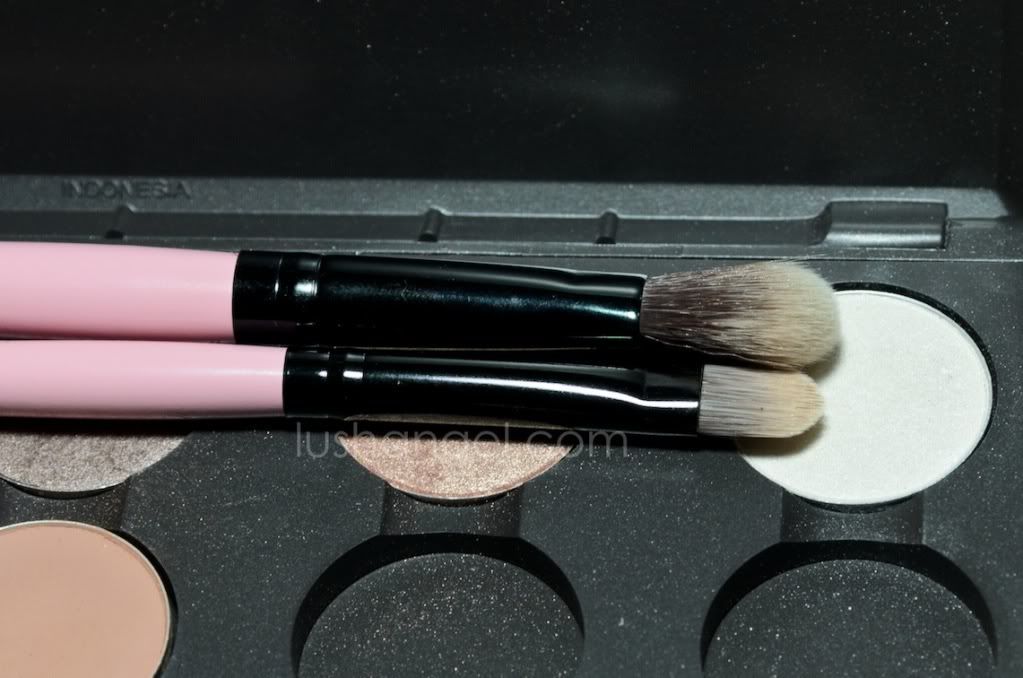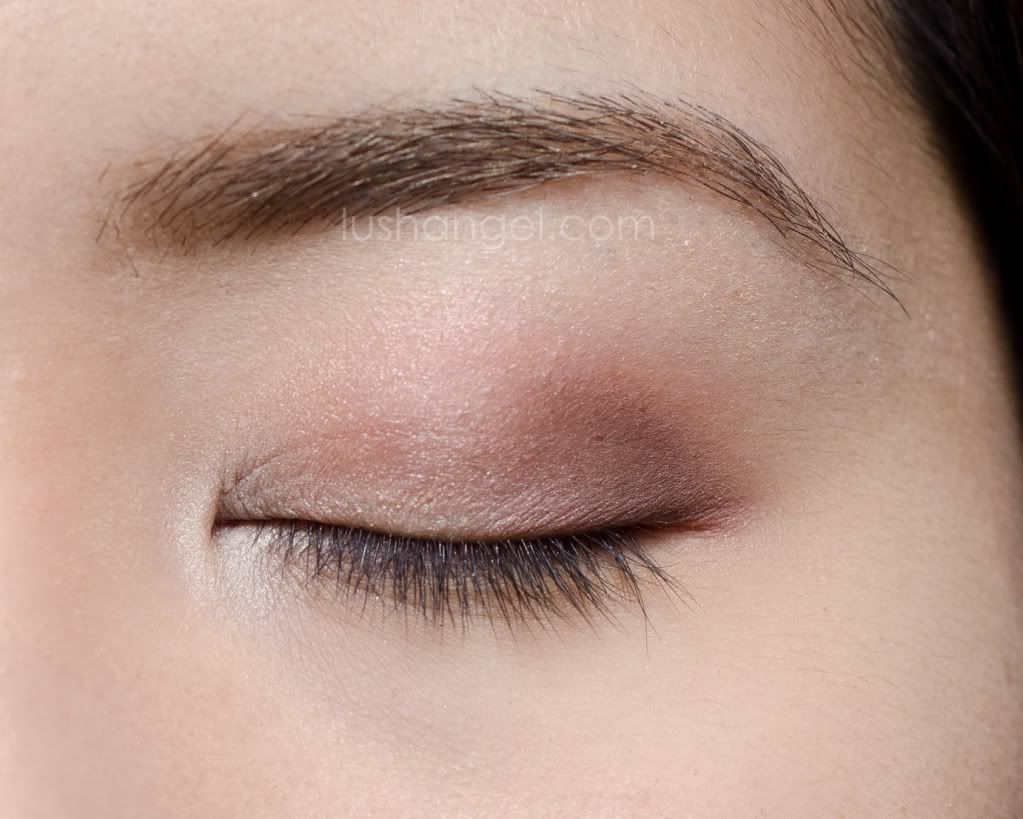 7.   Using the MUFE 10s Brush again, I patted a soft pearlized beige eyeshadow (MAC All That Glitters) near the center of the lids, touching a bit of the dark brown eyeshadow, to make the look softer and to have a nicer gradient. I also used MAC 217 Brush to blend the color.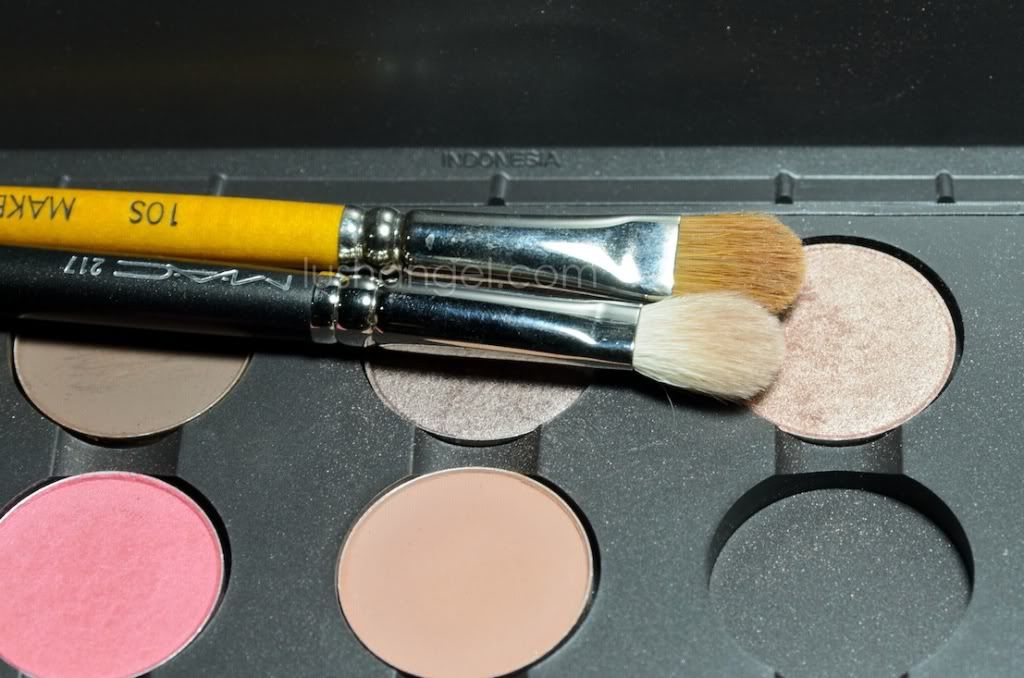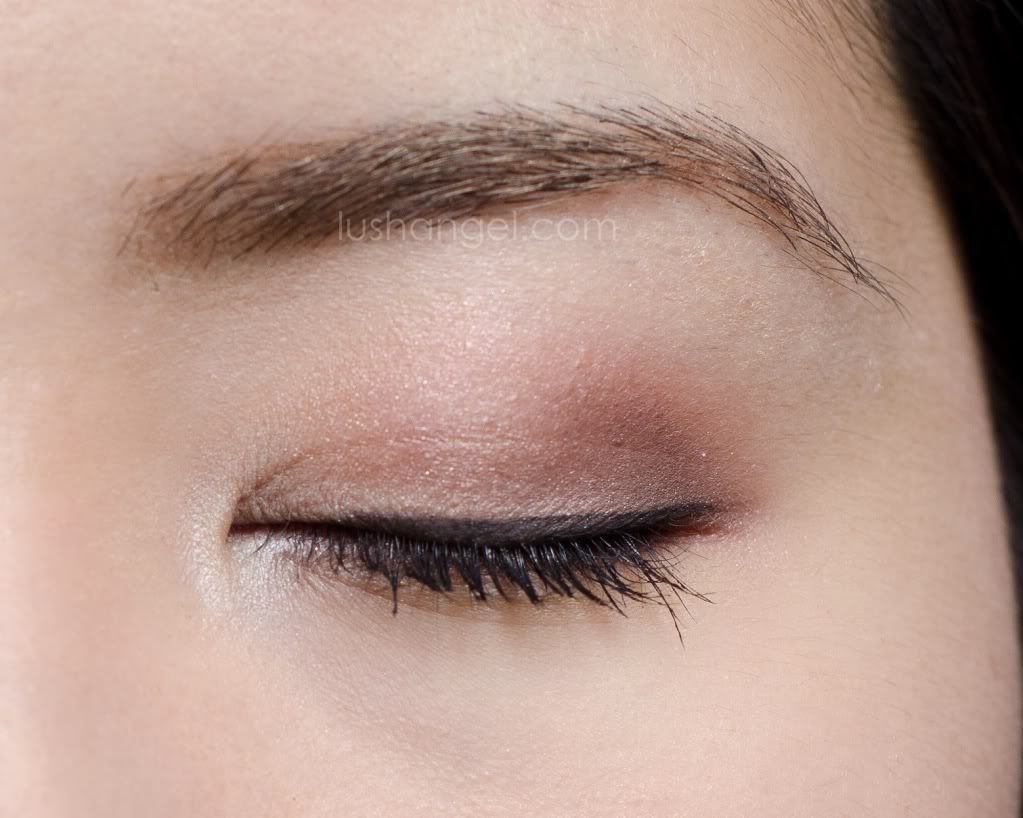 8.   I used a soft brown pencil eyeliner (MUFE Aqua Eyes #2L) to tight line. I also used the same pencil for my waterline and lower lash line. For my upper lash line, I used Bobbi Brown Long-Wear Gel Eyeliner in Black Ink with Charm Pointed Eyeliner Brush. I then curled my lashes with Shu Uemura Eyelash Curler and put on lots of Revlon Luscious Plumping Mascara.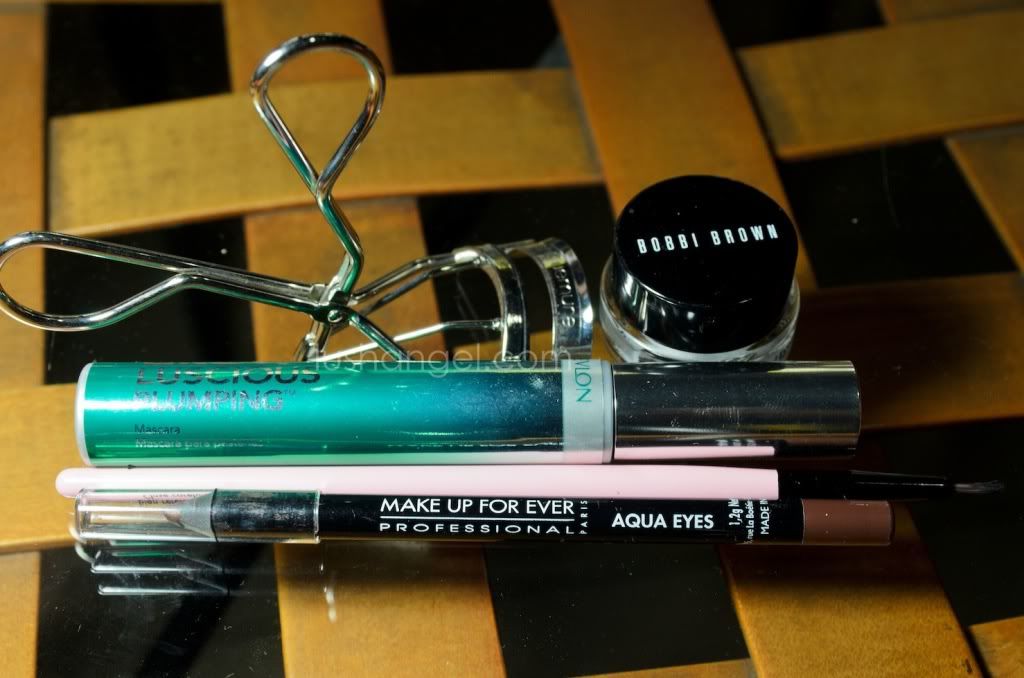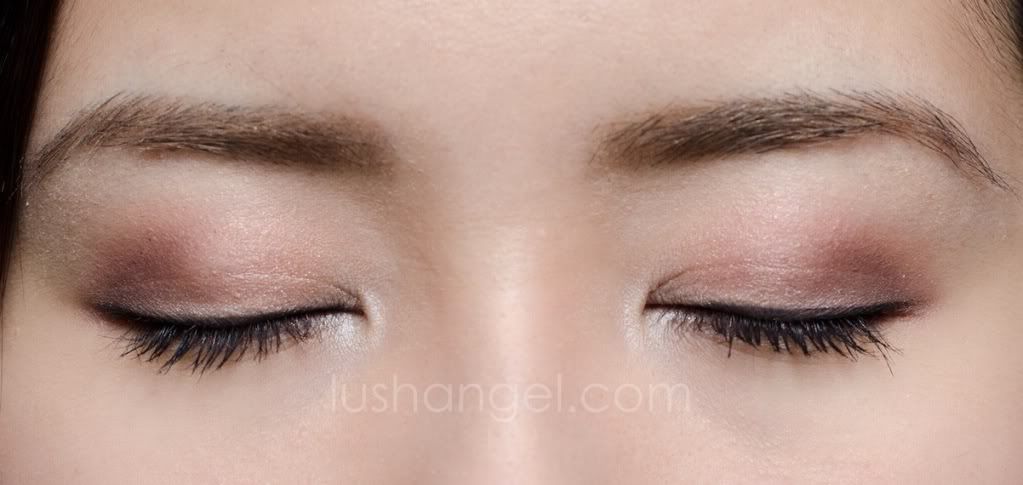 9.   Using Charm Pencil Point Brush, I also lined the lower lash line with eyeshadows- white shimmer (inner corner), soft beige (three-fourths of the eye from the outer corner), pink (half of the eye from the outer corner), dark brown (one-fourth of the eye from the outer corner).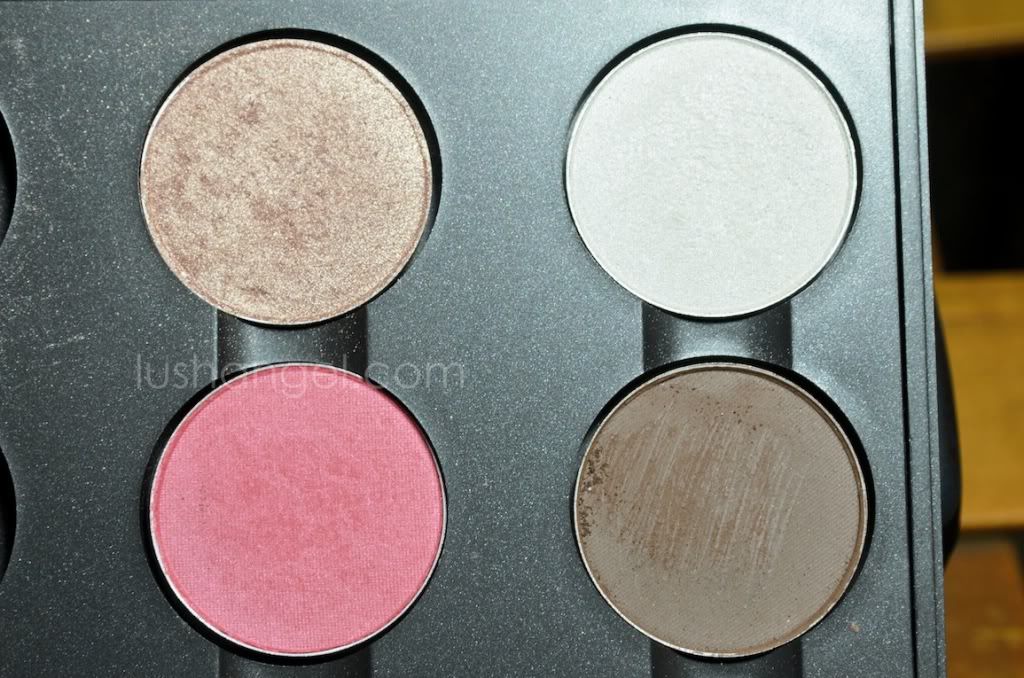 10.   To finish off the look, I brushed some NARS Orgasm Blush on my cheeks and blended it with the contour I made earlier. Using a MUFE 24s Brush, I highlighted the upper part of my cheekbones with MUFE Shine On Powder.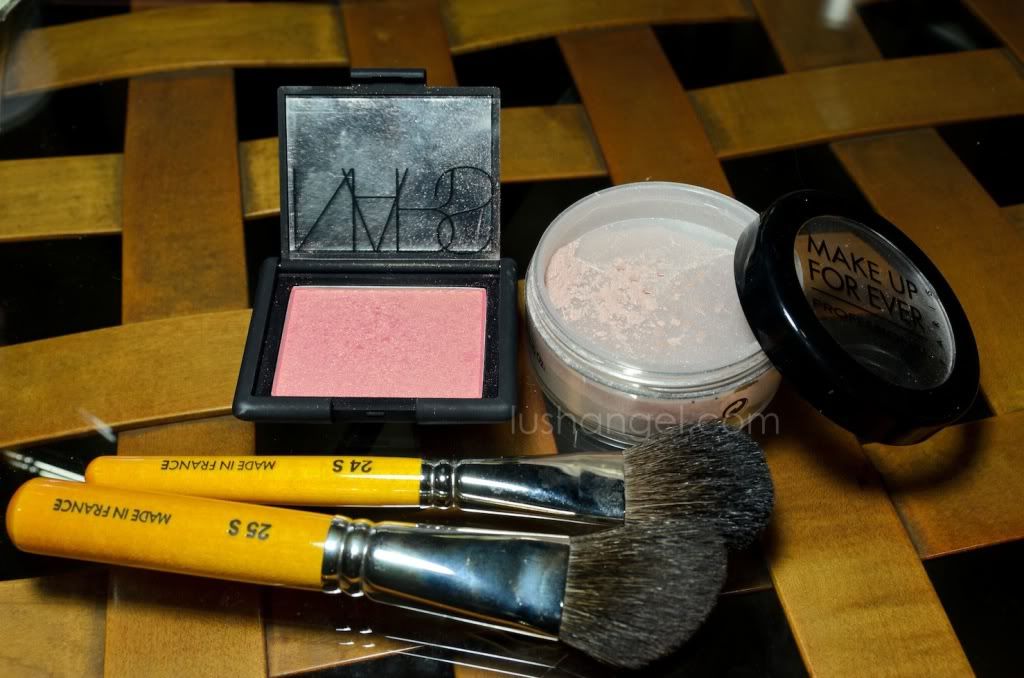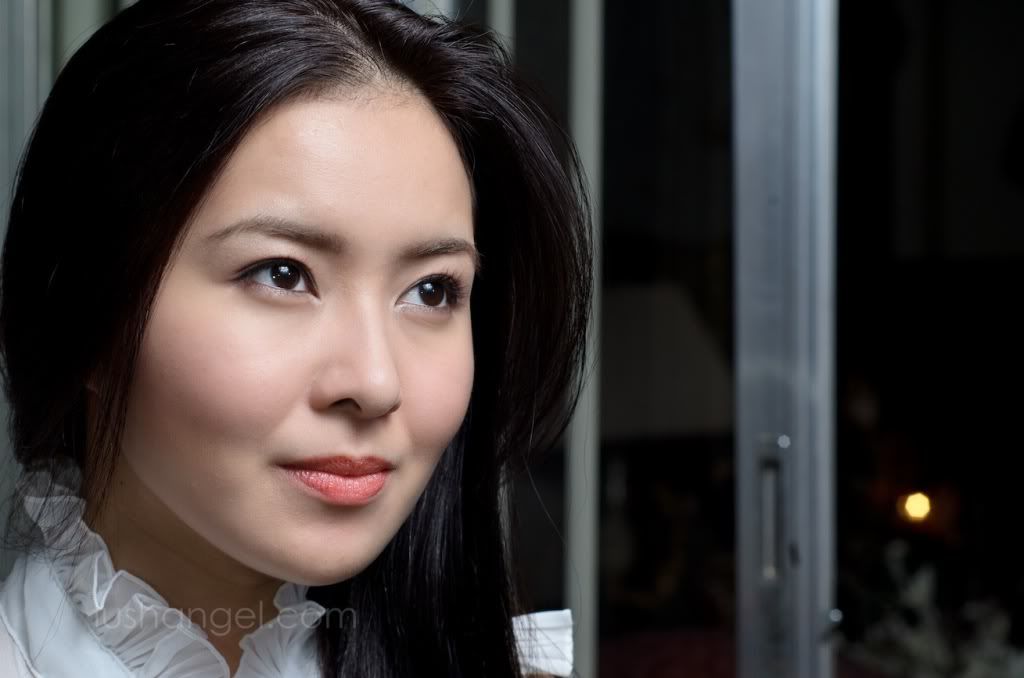 11.   Lastly, I swiped a soft coral shade (Garnet) from Cinema Secrets' lipstick palette on my lips.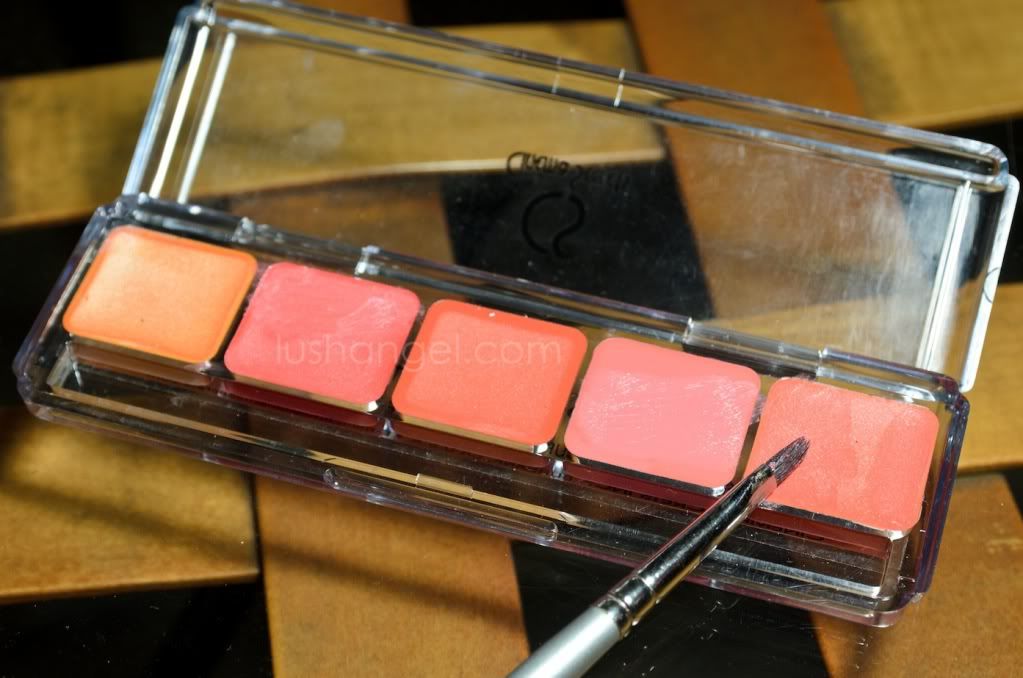 Here's a Valentine's Day makeup idea- a soft, romantic look wearable from day to night: