I admit. I splurge on the things I love- travel, bags, makeup, etc., but I don't spend big time on EVERYTHING. As I grew up, I can say my parents can be proud of me for being wiser in handling money. I learned its value since I work hard for it. I try to save even in the simplest things. If there's a cheaper alternative, why not try? Of course, getting poor quality products is a different story. I'm not a snob for cheap alternatives, but for me, quality is still very important. But is it even possible to get top-grade products at a cheap price? This is what Watsons Switch & Save campaign is all about.
Last week, I was invited by Watsons in an exlusive Beauty Lab press launch of their latest campaign, Switch & Save, at Borough.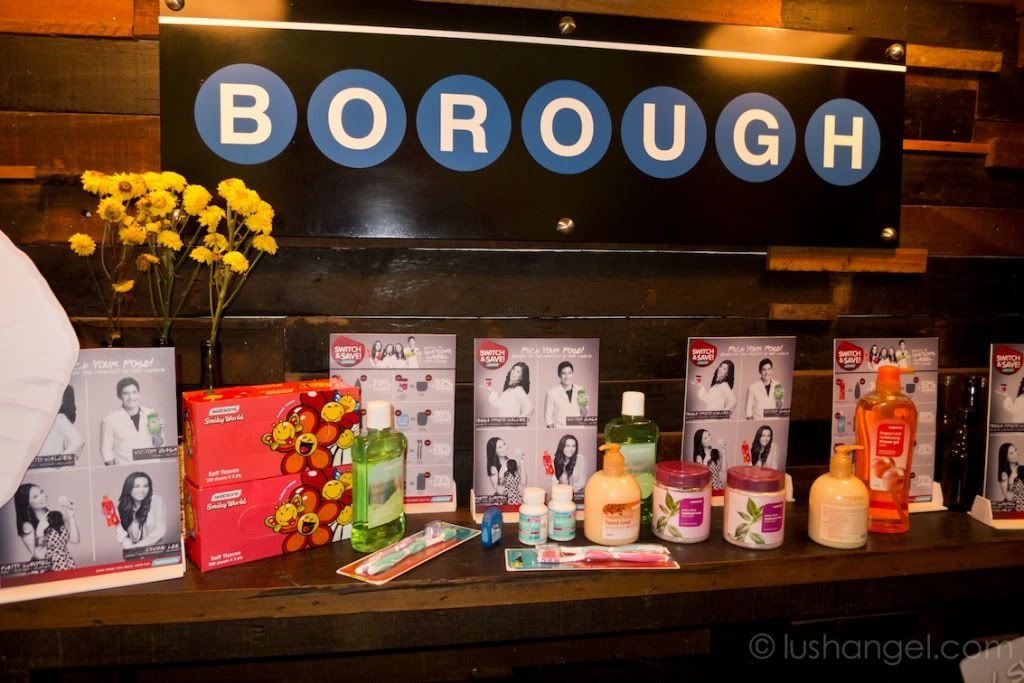 I'm so glad I made it to the event even if I was so sick- fever, cough and colds! Why? The moment I entered Borough, look who I saw?!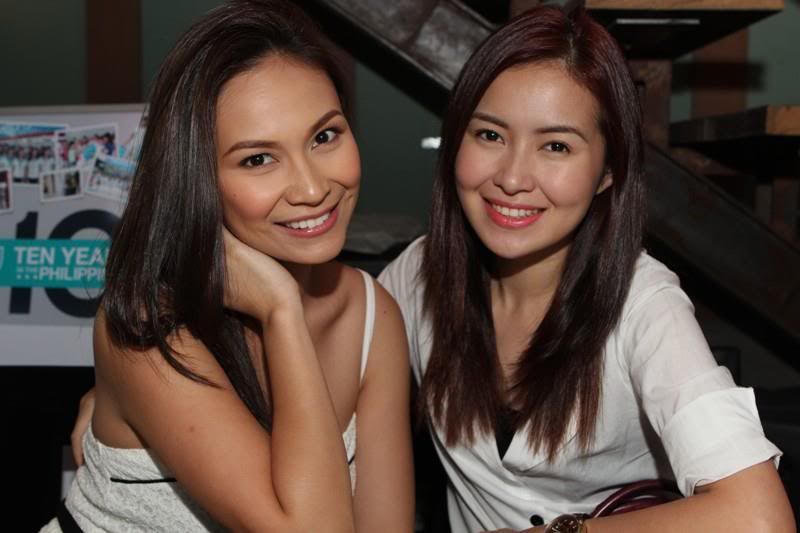 After the Malaysia trip with the Nuffies, I finally got to see my roomie, Patty, again! Glad to see you again, dear! Our chit-chat was cut short as my dear friend over here is one of the Switch & Save ambassadors!!! Woot! Congrats!!! 😀
Ambassadors Patty Laurel, Victor Basa and Tessa Prieto-Valdes talked about being a smart shopper. Although Divine Lee wasn't able to make it at the launch, Victor also shared Divine's love for the Watsons label.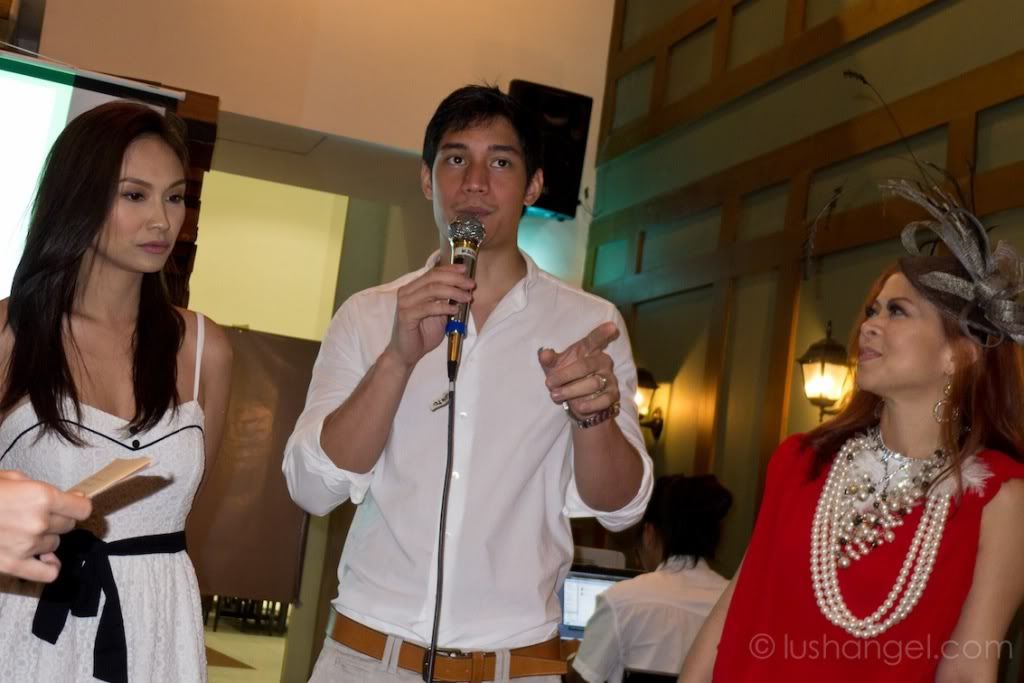 Here's what they have to say. Just click on the photo to enlarge.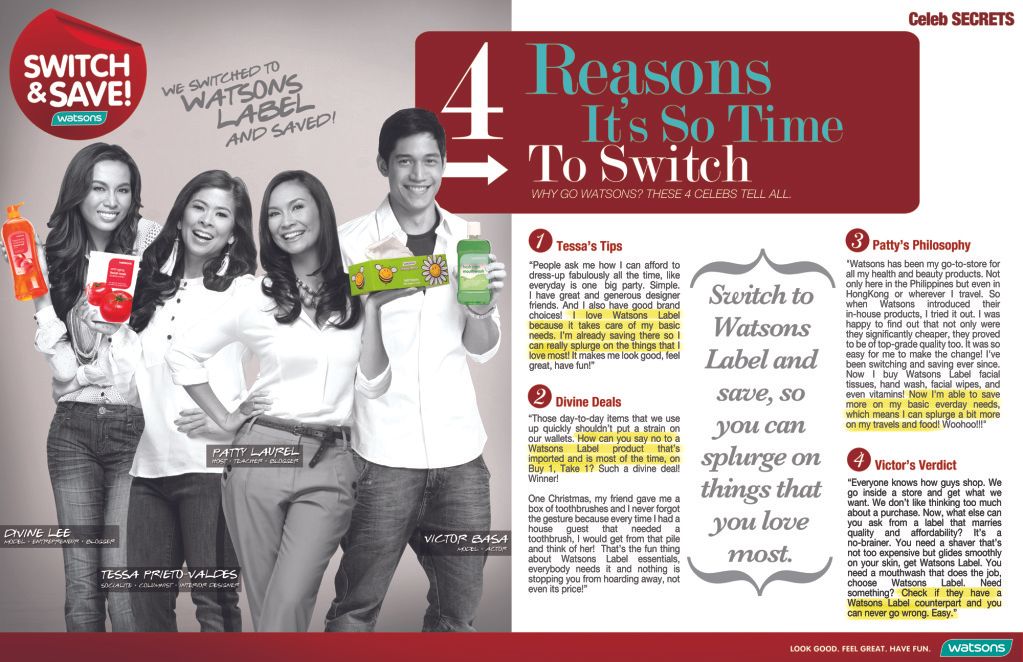 In a nutshell, the Switch & Save campaign is about scrimping on your daily expenses, without sacrificing quality, in order to enjoy a few luxuries in life. Watsons label offers basic necessities that are significantly cheaper than their expensive branded counter-parts. Being able to save even a few pesos everyday can count a lot when added together. Thinking about more travels, more bags, more shoes, more clothes, more makeups, and more spas, why not Switch & Save?!
Here are more photos during the event.
with brand ambassadors Tessa Prieto-Valdes, Victor Basa and Patty Laurel
Thank you Watsons!
With the lovely bloggers…
Thanks to Kira for this photo! 🙂