For those who are following me in Instagram (@lush_angel) and Twitter (@lush_angel), you've probably seen some photos during my short Baguio trip. If Manila is enjoying the lovely cool weather, just imagine how cold it is in Baguio! To be honest, I didn't intend to wear sweater and rubber shoes. But since my feet was freezing and I was getting goose bumps every now and then, I had to change to keep me warm. Here's what I ended up wearing while enjoying my perfect afternoon at Camp John Hay.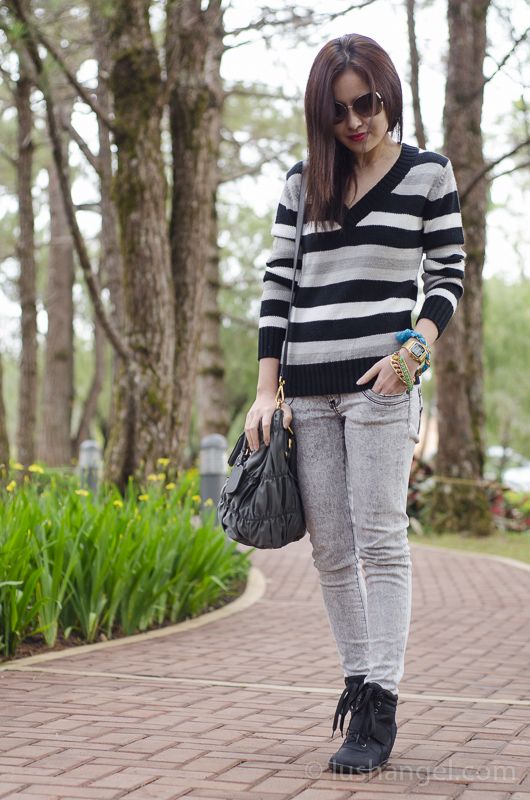 A thick sweater with horizontal lines can make you look you've added a few pounds. To slim down the look, I wore fitting jeans.
Yes, you've probably seen this wedge rubber shoes in my previous outfit post, My Kind of Casual Weekend. I told yah, this will be abused! LOL! 😀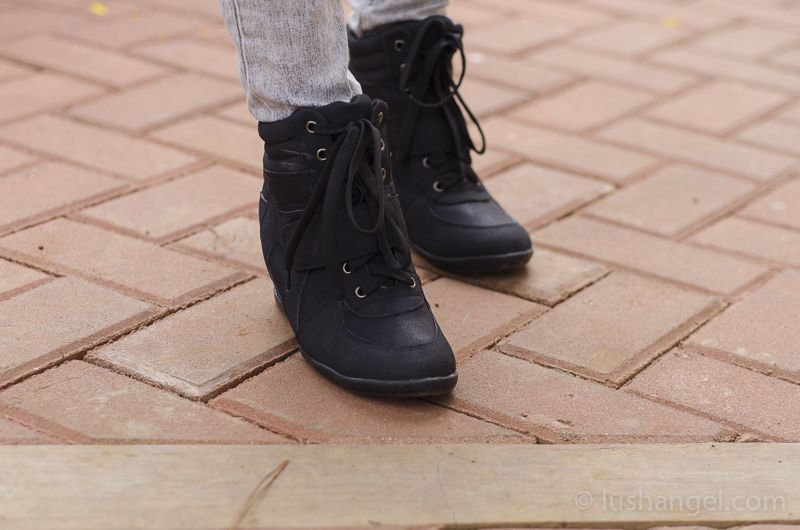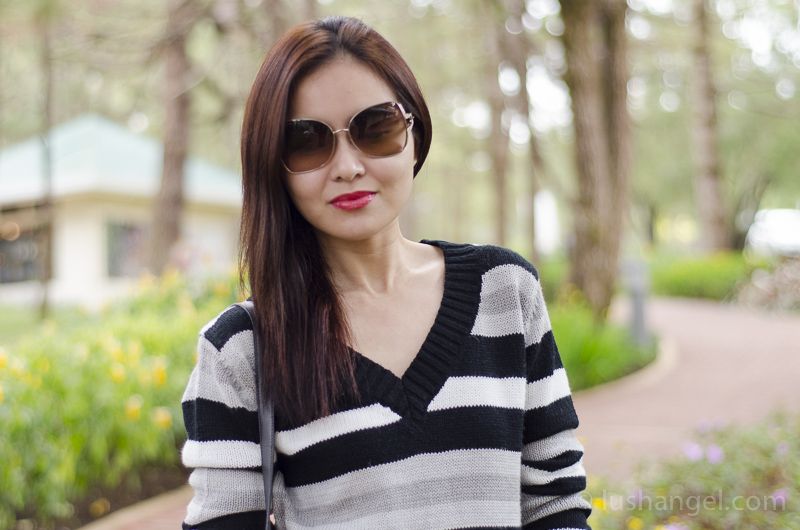 Since the outfit can look dull with black-white-gray, I wore colorful accessories from ExtremeFinds.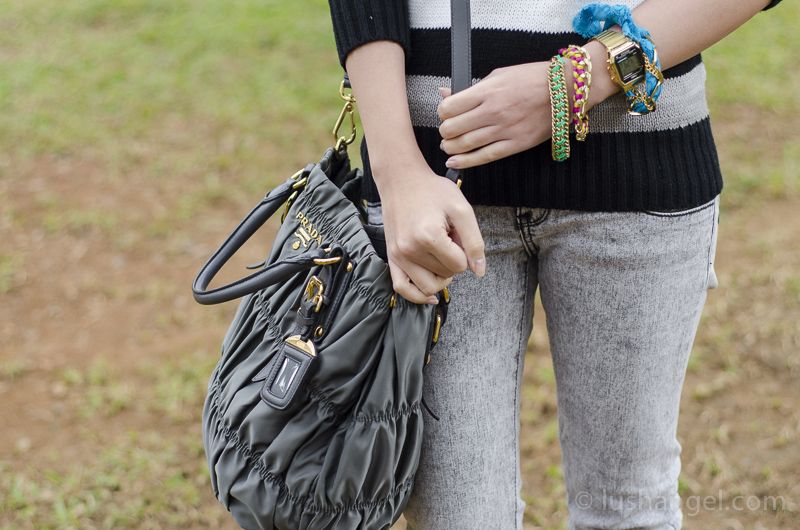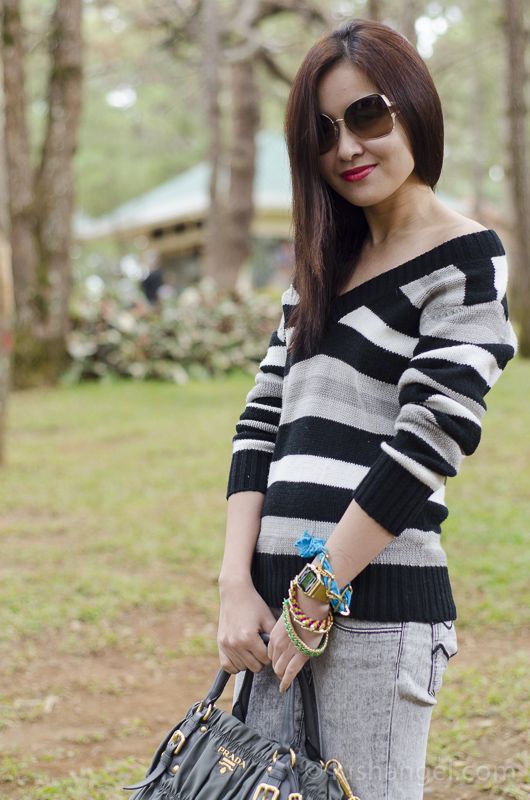 Top: Terranova
Jeans: Jag
Bag: Prada
Watch: Timex
Accessories: ExtremeFinds
Shoes: SM
Sunnies: Bvlgari
Flowers in Baguio are really picture perfect!!! 😀