Keeping everything relaxed, yet stylish- that's how our casual weekends should be. Going for a laid back look doesn't have to be sloppy. Here's something I wore on a weekend of shopping and meet up with friends.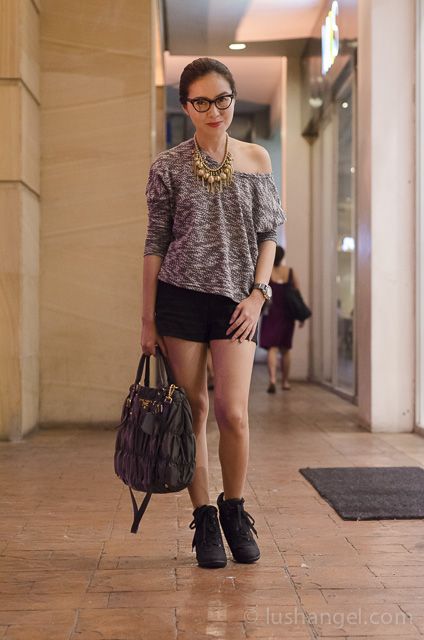 It's time to maximize the use of sweaters and jackets while it's still cold. But since our afternoons here in Manila can be really hot, I paired my sweater with shorts.
And here's my new Veloci watch, which I've been wearing everyday since I got it! I'm a fan of big face watches, so I didn't even think too hard when I saw this men's watch. 😀 Choosing the color though took me some time. Veloci watch comes with 3 NATO straps in different colors. Initially, I wanted something bright. For those who noticed, I love those pop of colors here and there and the easiest way to do it is through accessories. But I thought I'd go for a silver face and just buy bright colored straps. With a neutral face, I can go for ANY strap! Yay! 😀 The straps are interchangeable and they can be bought at Asprey for only PHP 350!!! My silver face comes with grey, black, and striped NATO straps. Anyway, I'll be sharing more of Veloci watch in a separate post. 🙂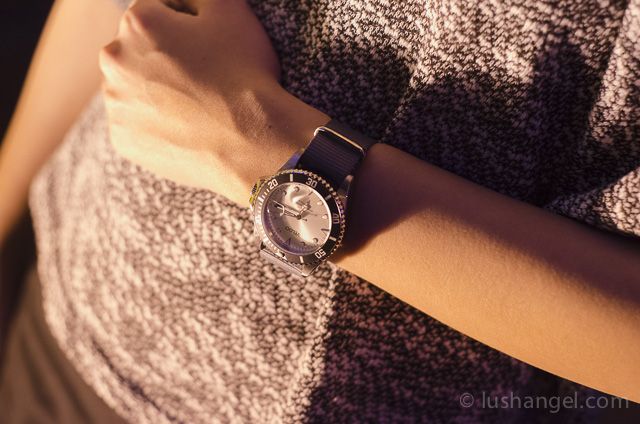 What made the look even more casual is my kicks! Ahhh… I'm so addicted to hidden wedge sneakers these days. This ain't Isabel Marant. As much as I want one, I could never convince myself to splurge that much on a pair of kicks. This pair is not even one-third of Marant's. LOL! Still, I love it to bits! It's very comfy, yet it gives me added height. Anyway, as early as now, I have to apologize because this pair of kicks will be used and abused for so long. Therefore, expect to see it in some outfit posts to come. LOL!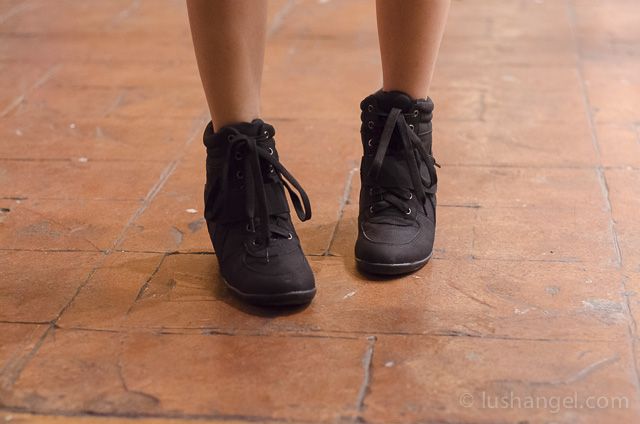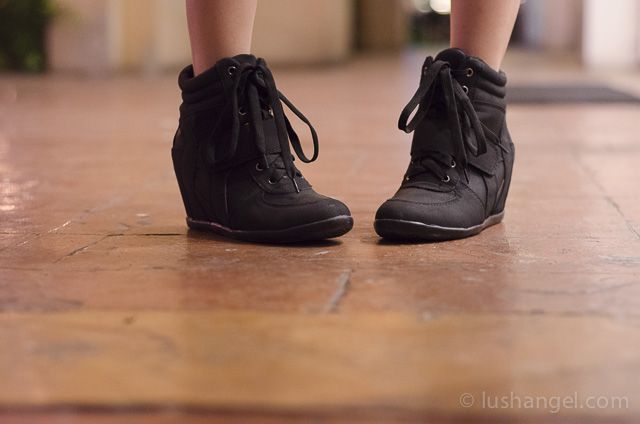 There's one accessory that made this look a notch higher than the usual casual wear. Imagine the look without the necklace, it would probably look "okay". Why not give it more style and elegance with a statement necklace? 🙂
And when I say "relax", I really meant R-E-L-A-X! Why not liberate yourself from too much make up? Okay, coming from a beauty blogger, that's something… LOL! But if you really want to enjoy your casual weekend, keep everything light. Sometimes, all you really need is powder, blush, brow powder/mascara, and lip gloss. Brighten up the look with eye-catching frames. Trust me, your sleepy eyes and dark circles will be hidden behind those gorgeous frames. 😀
I'm wearing a cat eye frame from Ray-Ban. The brand has a wide collection of glasses- from simple to stylish to extra-ordinary. Designs and colors are really gorgeous. If you opt for simple ones, go for gunmetal or light-colored slim frames. If you want style and flair, choose bold and eye-catching frames. 😀
I'm sharing more about my frames in a different post, PLUS expect a giveaway soon! Yes, a giveaway from Ray-Ban!!! 😀 😀 😀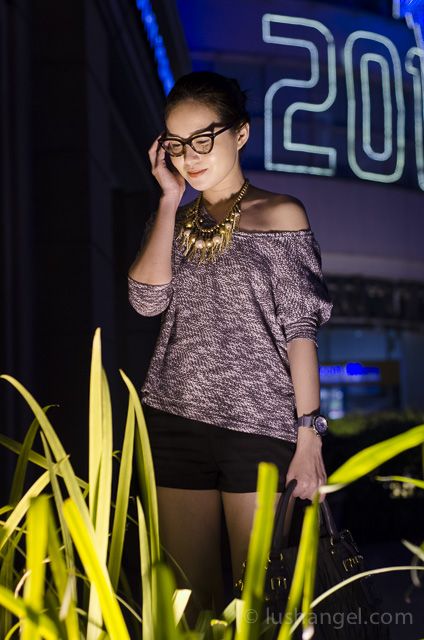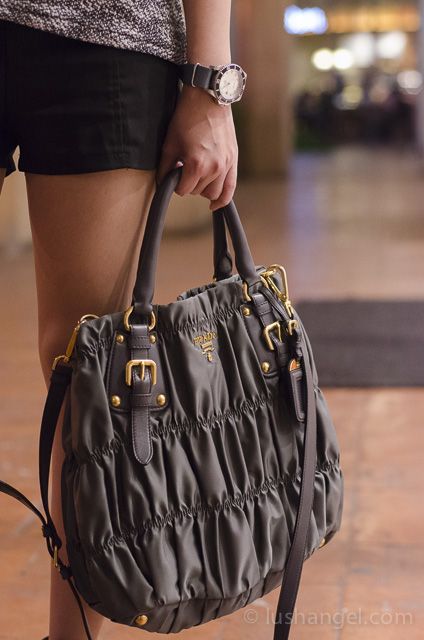 Top: from Hong Kong
Shorts: from Bangkok
Watch: Veloci
Eyewear: Ray-Ban
Necklace: SM Accessories
Shoes: Kicks (available at SM Department Store)
Bag: Prada