If you read my post about Bobbi Brown Holiday 2012 Collection, I'm sure you were drooling on all those limited edition products! I've actually reviewed about the Black Pearl Nail Polish, which is part of the collection too. You can read more about it HERE. But of course, the lovely palettes in the collection, Rich Caviar and Black Pearl, caught my attention! I have with me the Black Pearl Palette, which I will be reviewing today.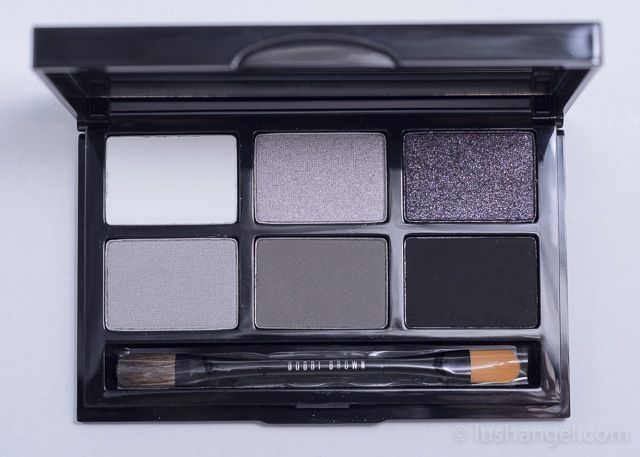 Product Information
Ready for wrapping—our Black Pearl Eye Palette was made for party-luxe eyes. Six velvety-rich shades were handpicked to help you create dramatically smokey looks with mesmerizing shimmer (depending on how they're applied). Includes a Mini Dual-Ended Shadow/Liner Brush for precise application wherever you go.
Shades: White Eye Shadow, Tin Metallic Eye Shadow, Black Velvet Sparkle Eye Shadow, Oyster Grey Eye Shadow (New), Grey Denim Eye Shadow (New), and Charcoal Eye Shadow. Includes a mini Dual Ended-Eye Shadow/Eyeliner Brush.
I love it because…
it's housed in glossy black plastic casing with a gorgeous logo on the lid.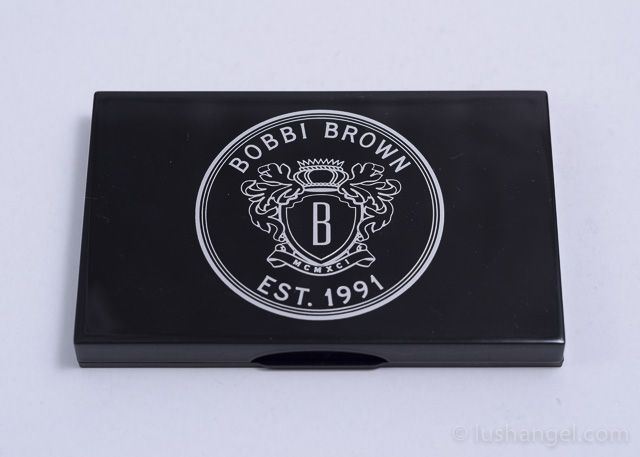 it can be an all around palette. The color selection can create both natural daytime and smokey eye looks.
it has a mix of shimmery and matte shades.
it includes a mini dual-ended shadow/ liner brush for quick fix. Although I still prefer regular-sized brushes, I still find this mini brush useful for instant touch ups.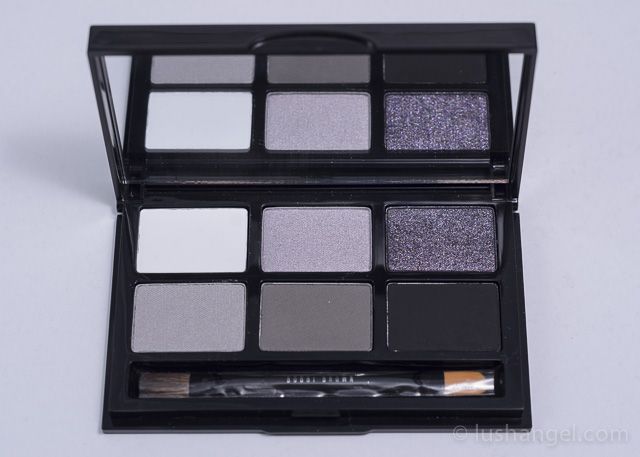 most of the colors are pigmented. The matte shades have good to great pigmentation with soft and smooth formulas, while the shimmery shades will show up right away in just a few layers.
it's long lasting. Without eye primer, it lasted on me for half a day. With a good eye shadow base, I didn't experience any creasing for the whole day.
it's worth the price. The palette is PHP 3,200, so each shade is about PHP 530. Buying a full-sized eye shadow can cost you PHP 1,000 +.
I wish
it's not limited edition. Better get one now before it's completely gone!
Tips
Use a good eye shadow primer to avoid creasing the entire day.
Use the shimmery shadows on top of a darker base. Layer as needed.
You can use white to highlight the brow bone area.
If you want a softer look, use a grey eyeliner. Charcoal can double as an eyeliner.
When in a hurry, just dust your lids with Tin to brighten up your eyes.
Swatches
Top L to R: White, Tin, Black Velvet
Bottom L to R: Oyster Grey, Grey Denim, Charcoal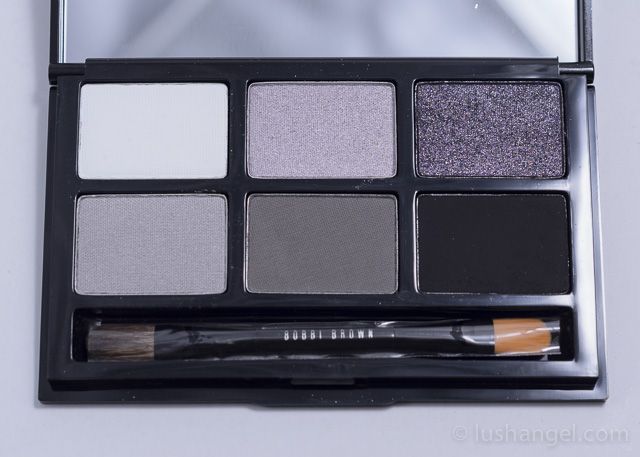 L to R: White, Tin, Black Velvet, Grey, Grey Denim, Charcoal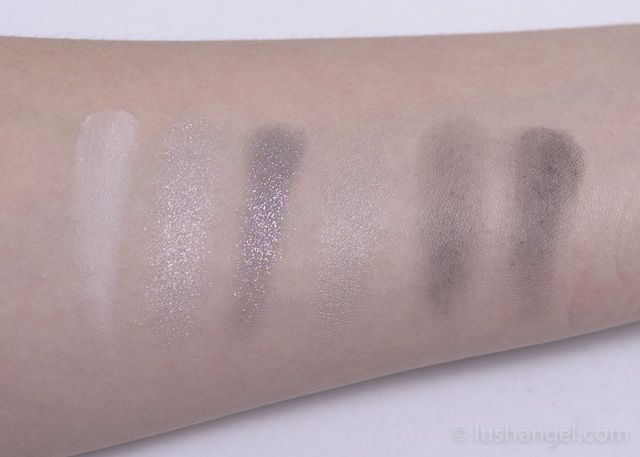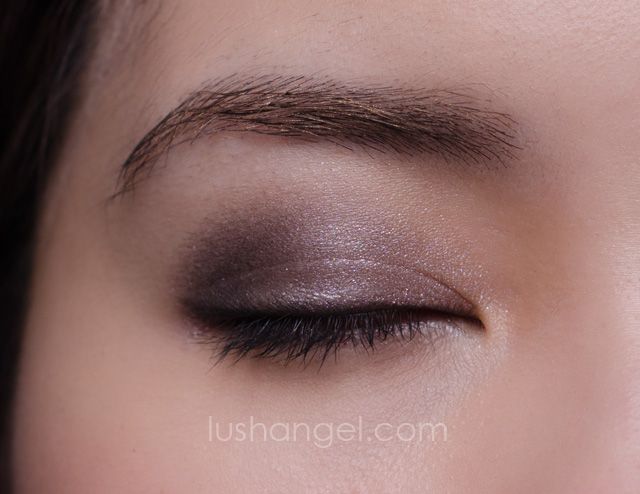 For my makeup tutorial on this, visit my FOTD: Black Pearl post. 😀
Overall
Bobbi Brown Black Pearl Eye Shadow Palette is a gorgeous 6-color all around palette. Whether you're going to the mall, to the office, or even to a formal party, the mix of matte and shimmery shades of this palette can do the job. Although the shimmery shadows may need additional one or two layers for the color to come out, most of the colors in the palette have good pigmentation and staying power.
I recommend Bobbi Brown Black Pearl Eye Shadow Palette to those who love purple and grey eye shadows. To those who love neutrals, go for the Rich Caviar, which is also part of Bobbi Brown Holiday 2012 Collection.
Bobbi Brown Holiday 2012 Collection is available at Bobbi Brown counters in Rustan's Makati (812-2507), Rustan's Shangri-La (633-4636 loc 114) and Rockwell Essenses (822-9400).
For instant beauty, fashion, travel, foodie, or random updates from me, LIKE lushangelblog on FACEBOOK, FOLLOW  lush_angel on TWITTER and lush_angel on INSTAGRAM.