Whoever hasn't tasted Corned Beef Sinigang of Sentro 1771 is missing half of his/her life! For 10 years now, it has always been one of my comfort dishes. And whenever a balikbayan relative or friend comes home, Sentro 1771 has been my staple meetup place for lunch or dinner.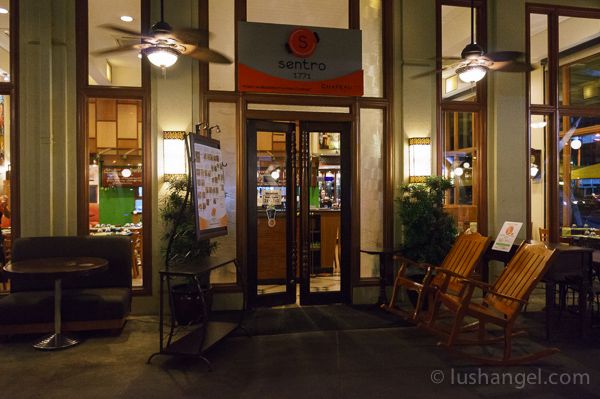 Just before the holidays, I, together with my dear friends, had our Christmas dinner at Sentro 1771. The comfortable ambiance is perfect for catching up with friends!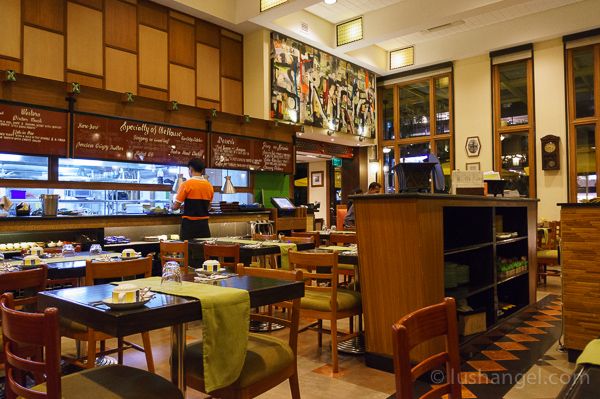 Our night started with mixed fruit shakes, which they call Fruit Duos (good for two, PHP 180). They have Strawberry-Melon, Mango-Banana, and Green Legs (Green Mango-Dalanghita).  I'm honestly not so adventurous when it comes to mixed fruit juices. But since they said that their Fruit-Duos are a must-try, I gave it a go. We had Strawberry and Melon and Green Legs (Green Mango and Dalanghita). The Strawberry-Melon tasted more like a Strawberry shake, but it was so addicting that I think I can actually finish the small pitcher alone! If you want a refreshing drink, try the Green Legs. Green Mango and Dalanghita is a combination that I never thought I'd like!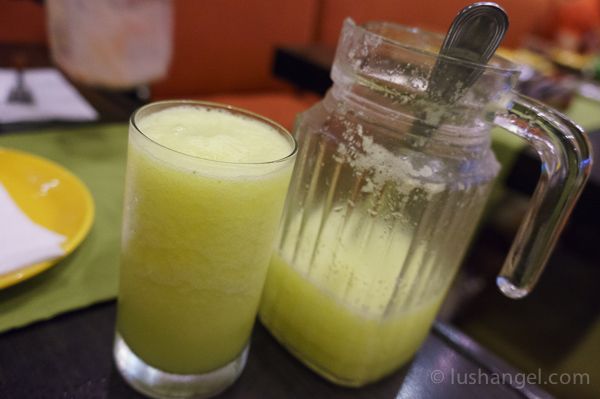 For our starters, we had Fried Kesong Puti and Fresh Smoked Fish Spring Rolls.
Fried Kesong Puti (Solo, PHP 180; Sharing PHP 320) is organic native white cheese, coated with breadcrumbs and deep fried. The crunchy crumbs and the soft and gummy cheese inside is such a good combination. It's served with sweet chili guava sauce and garlic dip, but being a white cheese lover, I prefer eating it alone. 😀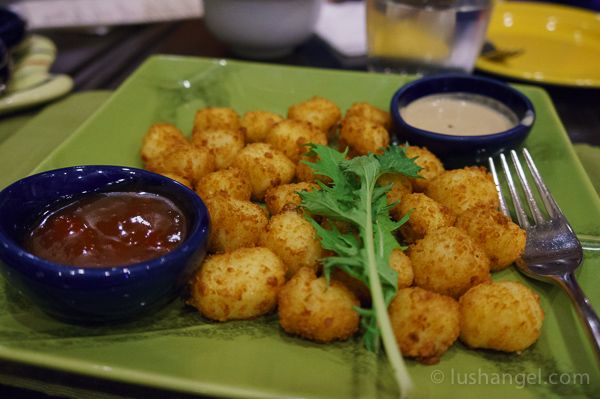 Fresh Smoked Fish Spring Rolls (PHP 270) is a roll with tinapang bangus, salted egg, mustasa, onions and tomato. When it comes to spring rolls, I prefer fried more than fresh most of the time. I was surprised I liked this dish! There's a burst of different flavours and textures in every bite.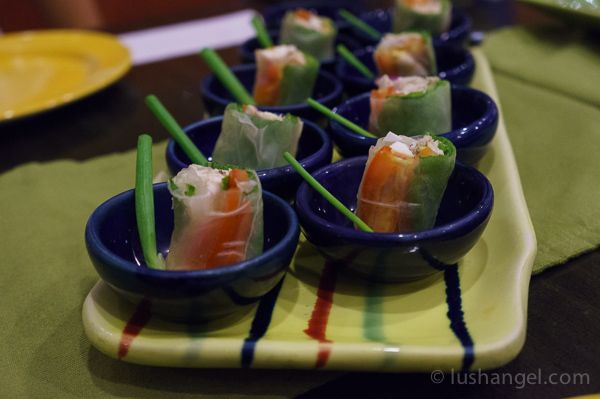 For our main course, we had Stuffed Squash Blossom (PHP 200) as our vegetable. It's a dish of squash flowers stuffed with shrimps and cooked in coconut milk. Would you believe it was my first time to eat squash flowers?! I don't eat veggies that much. I only eat those in fresh salads. Another, I do not eat anything with coconut milk! But since it has shrimps, I had to try it! Haha! The taste of the shrimp was overshadowed by the coconut milk at first bite, but it became more apparent later on.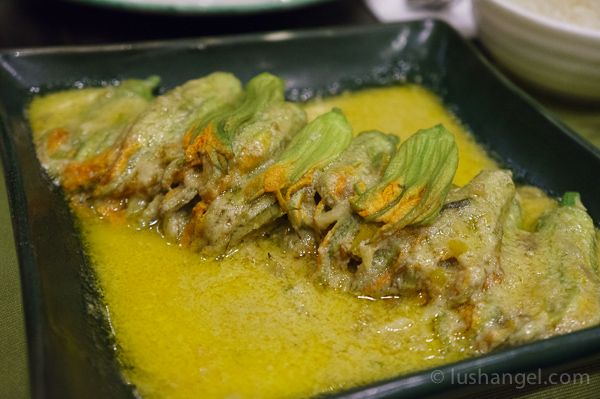 One of Sentro 1771's best-sellers is Rated GG (Solo, PHP 230; Sharing PHP 445). This is galunggong fillets fried in garlic oil and topped with browned garlic. Galunggong itself is very tasty and delicious, but add garlic oil and fried garlic bits makes it perfect!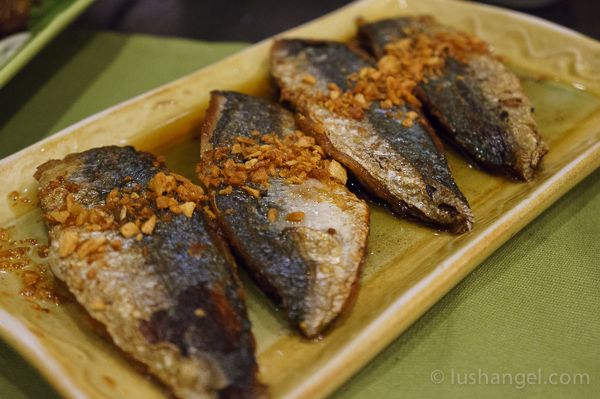 Crispy Pork Ribs (Solo, PHP 440; Sharing, PHP 630) is deep-fried baby back rib fingers with light mayonnaise on top and tamarind sauce on the side. It was very flavourful that it could also be a great beer match!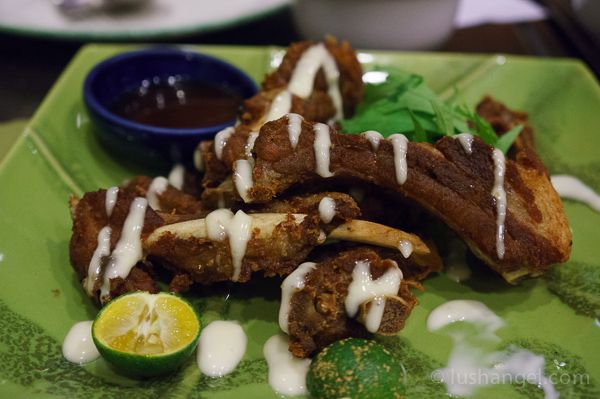 And of course, dining at Sentro 1771 is never complete without their famous Sinigang na Corned Beef (Solo, PHP 310; Sharing, PHP 595). Sinigang is one of my favorite Filipino dishes. In fact, it's a must-order for me whenever I'm in a Filipino restaurant. On the other hand, corned beef is my favorite breakfast food. Okay, let me revise that… I can eat corned beef for breakfast, lunch and dinner! I even like it without onions and potatoes. I like it 100% corned beef! So, just imagine me when I first heard about Sinigang na Corned Beef… It's two of my favorites in one dish! Ahhhh… 😀
The corned beef short ribs and boneless shanks were so tender, while the veggies in it were fresh and crunchy. For me, the soup is the make or break of Sinigang. What I love about Sentro is they prepare the tamarind soup according to the customer's preference. They would let the customer taste the soup first and adjust the sourness or spiciness, according to the customer's liking, before they serve the dish.
Our dinner continued on with some desserts. We were served with Keso Flan and Coffeebean Sansrival.
Keso Flan (PHP 220) looks like leche flan, tastes like cheesecake and feels like bibingka- that's how they describe it. It really did looked like leche flan, but it had the creamy texture of a cheesecake. With queso de bola and salted egg on the side, it felt like eating bibingka! It's surprisingly a very good combination.
Coffee Bean Sans Rival (PHP 205) is another unique dessert from Sentro 1771. It has layers of meringue and coffee buttercream.
Now, look who ate all the dishes above… It's just Hannah, Kristel, and me! LOL! Yes, we love to eat! 😀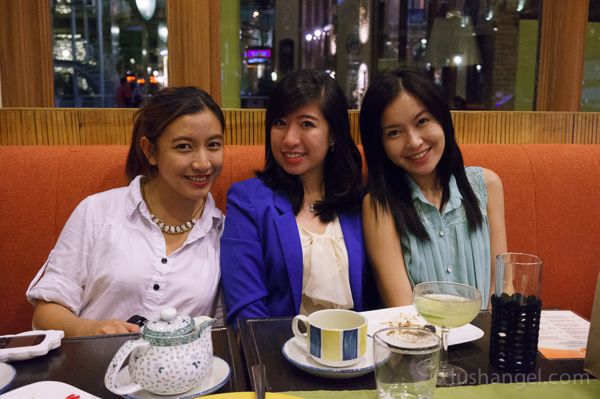 We obviously had food overload so it's just right to end our meal with a hot chamomile tea in order to breathe! Haha! Big thanks to Sentro 1771 and to Vannah for such a wonderful meal! Sentro 1771 never fails! 😀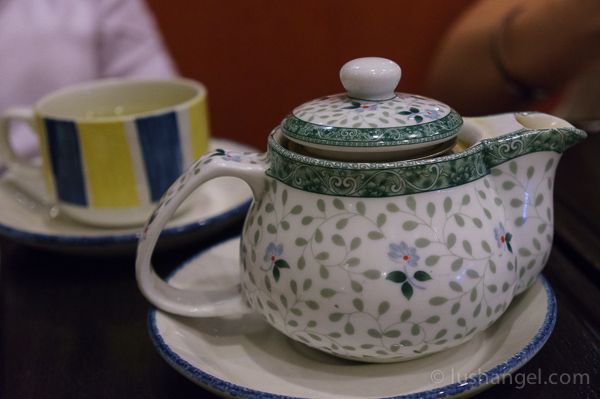 For more information, visit their website (http://chateaugroup.com) and follow them in Facebook or Twitter.
Sentro 1771 branches:
Serenda, Bonifacio Global City, Taguig
(632) 856 0581; (0917) 814 7794
Level 2, Greenbelt 3, Ayala Center, Makati
(632) 757 3941; (0917) 866 0449