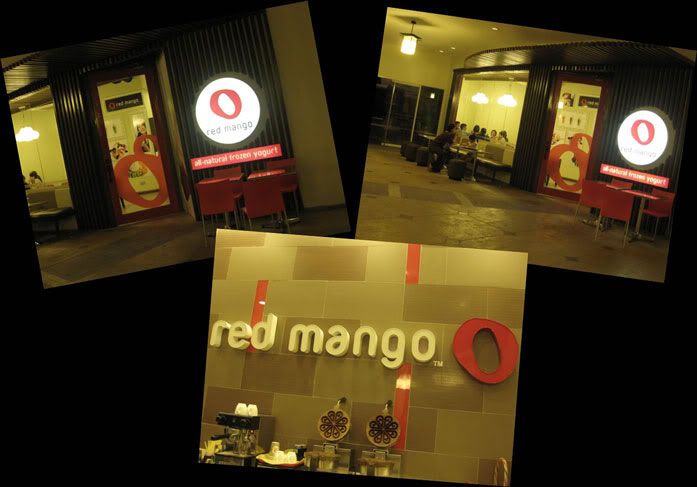 Nowadays, it has become noticeable that a lot of people are becoming health conscious. Healthy living doesn't always mean avoid eating desserts. Yes, we know that too much sweets can be bad, but that doesn't mean that after a good lunch or dinner we need to go straight home to avoid the dessert temptation. Hehe! Thanks to Red Mango! Yup, Red Mango is here in town and it's in the 2nd Level of Eastwood Mall (just beside Thousand Cranes).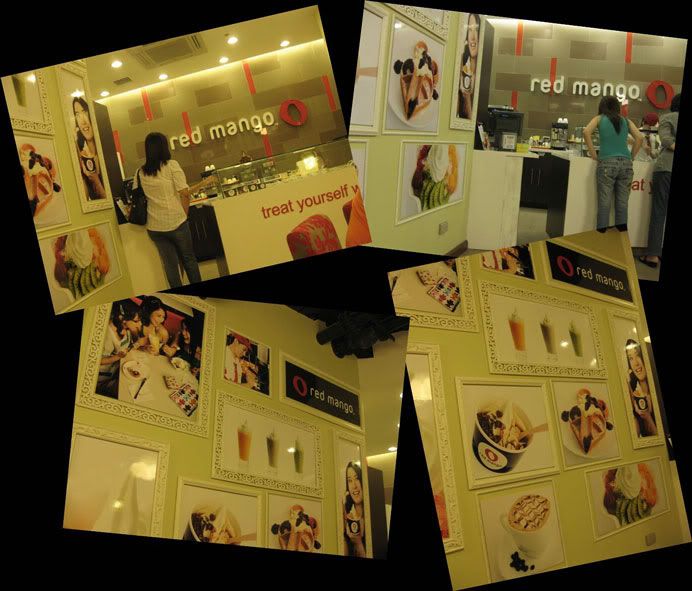 Red Mango originated in Korea and it has branches in Los Angels, New York, Seoul, Bangkok and Singapore. Red Mango is known for their all-natural frozen yogurt. Uh-huh, yogurt but for those who are not fond of yogurts, hold on just yet… I'm telling you it is a must try! I, myself, hate yogurts and let me reiterate the word "HATE"! I don't like the fact that you are eating or drinking something sour for snacks or desserts. Even the texture of yogurt doesn't seem to match the taste. I know, I kinda described it vaguely. I'm having a hard time justifying why I don't like yogurt. But here's to make it plain and simple…I don't like yogurt! I was so hesitant to try Red Mango at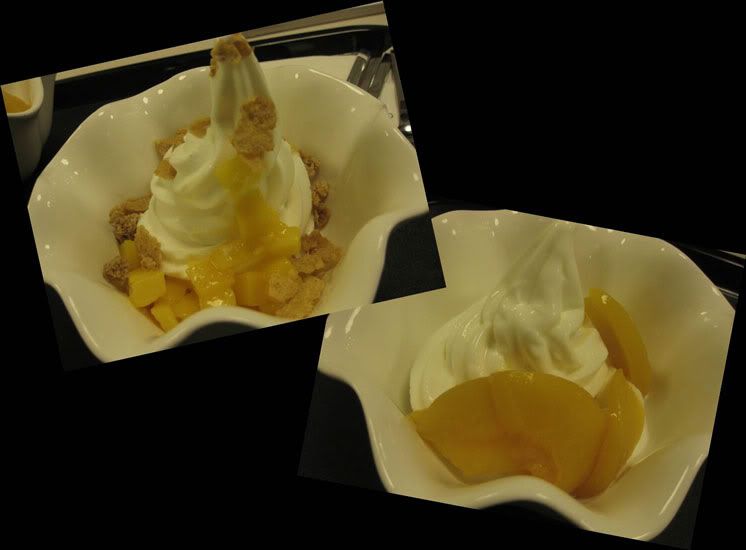 first, but because of their cozy store and because of the long line of people waiting to be served, I finally got curious. Because of the number of people ordering at the counter, I'm quite sure that not all them are fond of yogurts. The line was just unbelievable so I finally tried it. And I can't believe it! I actually liked it! It's just like ice cream with a little twist. Well, of course, we ordered their famous frozen yogurt with toppings- one cup with peaches and one with mangoes and corn flakes. OMG! I totally love it! Imagine, a chocolate lover like me, ready to forget cakes and Haagen Dazs Belgian chocolate ice cream for a frozen yogurt… that must be something! Okay, that's an exaggeration… not completely forget, but you know what I mean. Hehe! For those who do not like yogurts, like me, I strongly suggest to get Red Mango's frozen yogurt with your choice of toppings, instead of eating it plain. Some of their available toppings are strawberries, melon, pomelo, mandarin oranges, watermelon, pineapple, grapes, blueberries, etc. I'm quite sure you'll love it!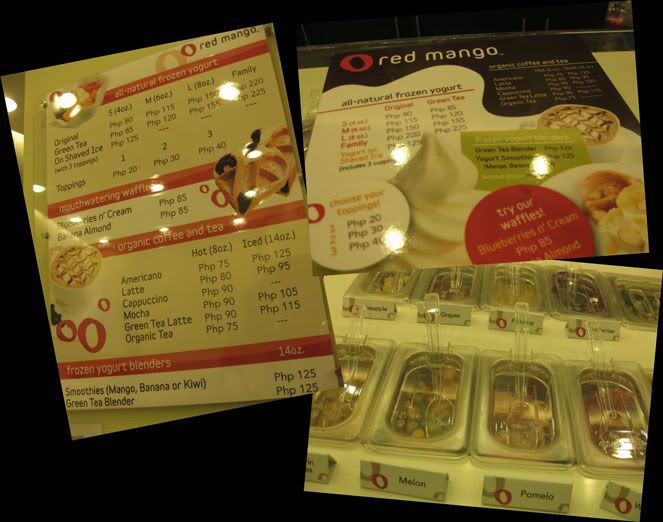 Red Mango also offers mouthwatering waffles- Blueberries n' Cream and Banana Almond. You can also opt for their frozen yogurt blenders. They have Green Tea Blender and Smoothies, with a choice of Mango, Banana or Kiwi. If you really can't take eating yogurt, that doesn't mean Red Mango has nothing to offer you. You can choose from their organic coffee and tea selection- Americano, latte, cappuccino, mocha, green tea latte, and organic tea.
So why look for other dessert place if there's Red Mango in the metro already? Try it to believe me! Ooooh, thank God it's just in Eastwood mall! Yay!