If you have been reading my blog, I have mentioned before how my family loves to dine in different restaurants. We just love to try different cuisines be it Chinese, Spanish, Thai, Filipino, Japanese, American, Persian, Mediterranean, and so on and so forth…
When it comes to Korean cuisine, one of our fave Korean restaurants here in Manila is Jang-Gun. It is located along Libis, Quezon City. It's one of the restos we often visit when we carve for Korean food. It's not as authentic as you may think though. The food in Korea really tastes different. Of course, Jang-Gun has adapted the Filipino taste already, though it is good enough for my family's love for Korean food. So what do we usually order?
Well first, they give you complimentary appetizer like any other Korean restaurants. Kimchi will always be part of their diet. They also served caramelized potato, spicy dilis, spinach, etc.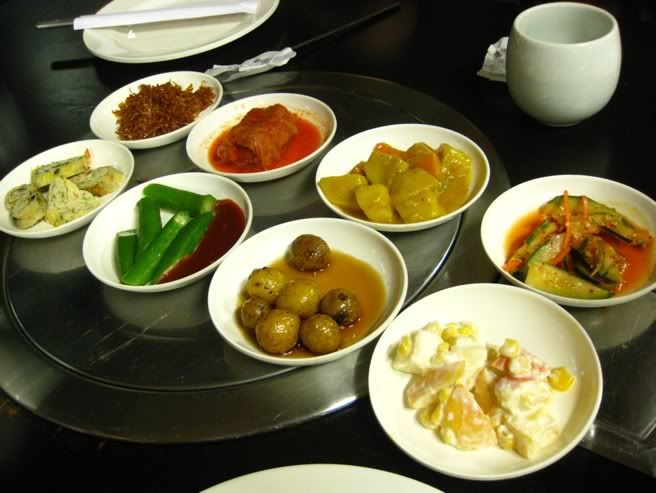 Now, since we were only four during our last visit, we only ordered three dishes.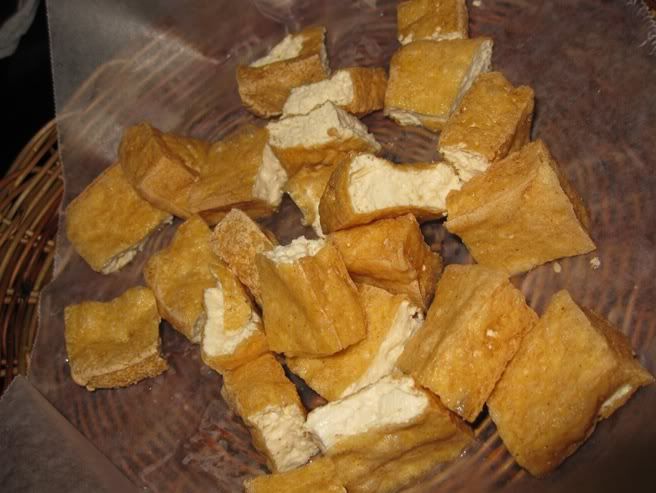 First, our fave Dooboojeon. This is just plain deep fried bean curd with soysauce-vinegar sauce. Well, their's nothing special with their Dooboojeon. It will always be the same in every Korean restaurant. But since we love fried tofu, this is a must for us! 🙂 This is priced at Php 160.
Next is our favorite Korean noodles, Japchae. This is sweet potato noodles with vegetables. I have always loved the texture of the noodles of Japche. It's like gummy. Hehehe! That may sound weird but I swear it's a must try! 🙂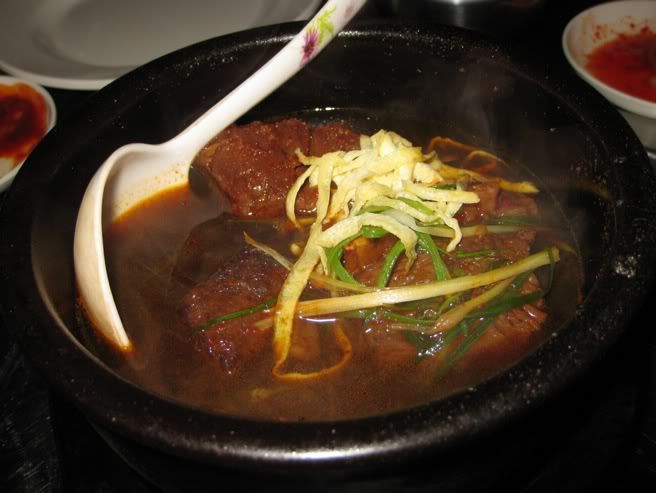 Lastly, we had the famous Korean Beef Short Ribs Stew, Galbijim. One small pot is Php 300, good for 2 persons. As always, this sweet and spicy Korean dish is highly recommended! 🙂
We usually order Bulgogi too. It's pan grilled seasoned beef strips for Php 250. This one is also a famous Korean dish. What I love about the bulgogi here in Jang-Gun is that the meat is really tender and juicy. 🙂
Whew! After doing this post, I'm now craving for some Korean food! Bad! I haven't eaten rice since I left Manila. Argh! Where can I find a Korean restaurant here in London?! Craving!!! 🙂