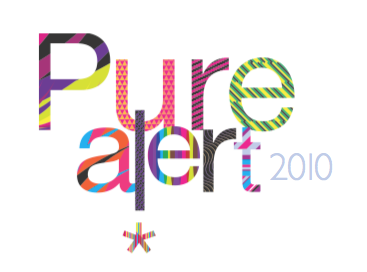 Last Tuesday, October 12, 2010, I was invited to witness Matrix fall/ winter hair show. I have never attended a show specifically for the hair so when I received a message from L'Oreal, I thought it would be worth attending. 🙂 Besides, I have always been a sucker for hair products. I love to have my hair colored! Since I was in high school, I have been experimenting with my hair. I guess I have tried out almost all colors of dyes and highlights- from shades of blonde, red, purple, caramel, and back to my original color, black. Thank God I'm blessed with really healthy and strong hair that it can stand all those chemicals. Hehe! 😀 In fact, because of my love for beauty products, I have been thinking for years now to take a course on hair and make-up. Well, I haven't really sorted out my plans so I guess that has to wait still. 🙁
Anyway, when I arrived at Music Museum, the event has already started. I was surprised to see Canada's Matrix Ambassador Paul Wilke on stage doing the haircut of one of the models live! He was giving a lecture about layering for long hair. There were screens on stage to show the proper sectioning of the hair before cutting and dying it. I got really excited! 😀 I never knew that a hair show would involve actual lecture of haircutting. How I wish I have a bit of a background on haircutting to understand Paul thoroughly. Well, all the other guests besides the press people surely knew what he was talking about since Matrix invited salon owners and stylists handling the brand. Matrix actually holds such event twice a year. They invite various famous hair stylists to talk about new trends on hair styles/ colors. This is definitely a great venue for our local stylists to be knowledgeable and get updated on hair trends. 🙂
after Paul Wilke's cut…
(the hair color of the models were done prior to the event)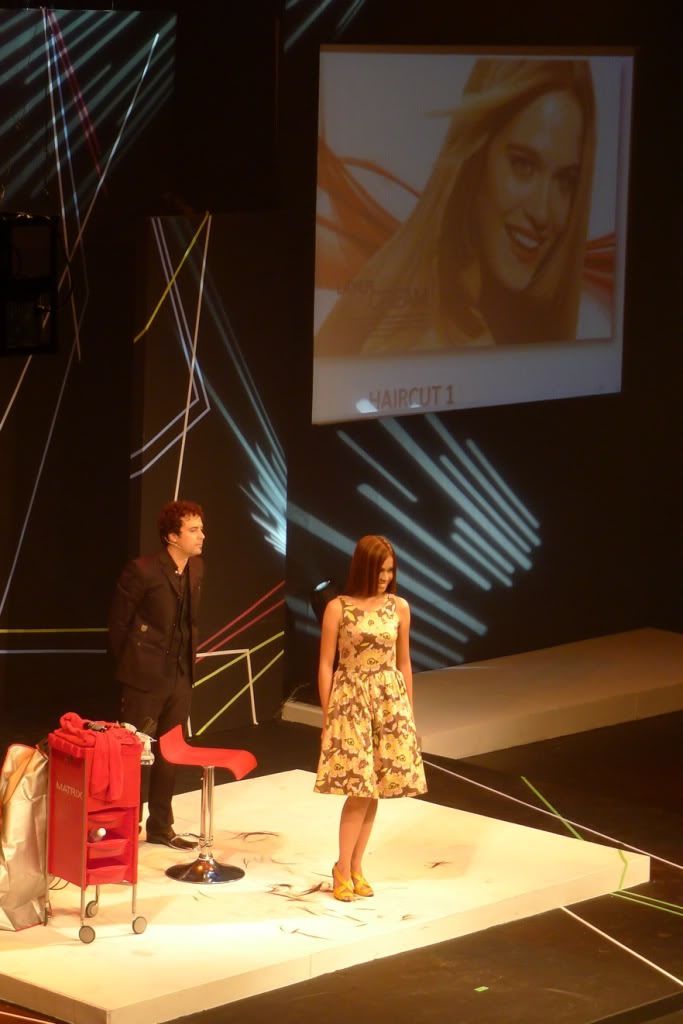 There was a fashion show presenting the latest trends in hair color and cut. Plains and Prints provided the clothes of the models.
The second part of the show was a lecture on haircutting from long to a stylish short hair.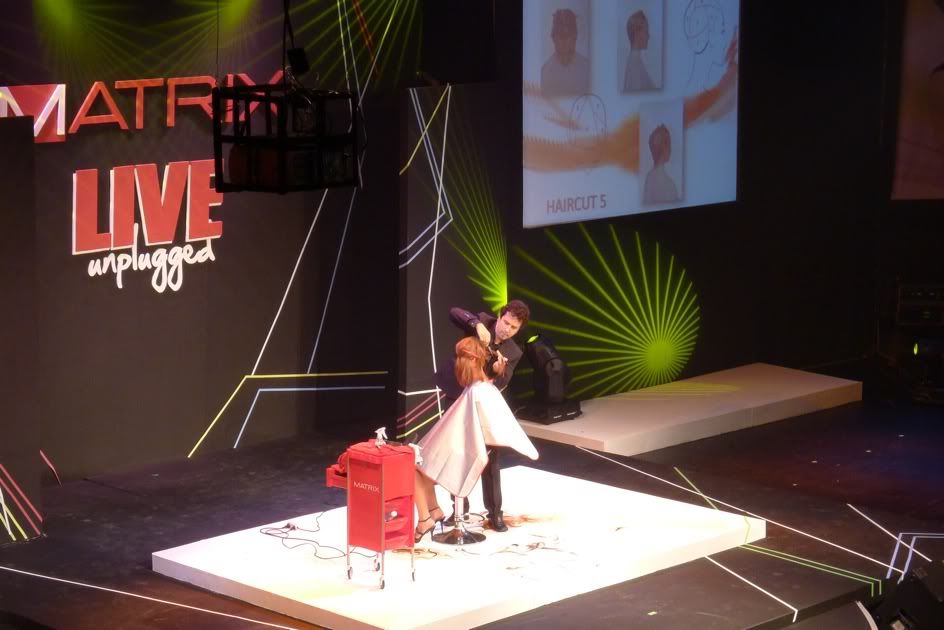 Of course, at the end of the show, all models went out to show off the latest dos…
Before the show ended, we were given press kits with some freebies from Matrix. Thank you Matrix! It was one great experience again for me. 😀 I learned a lot and had fun! 😀
Matrix Design Pulse
Matrix Biolage Antidandruff Shampoo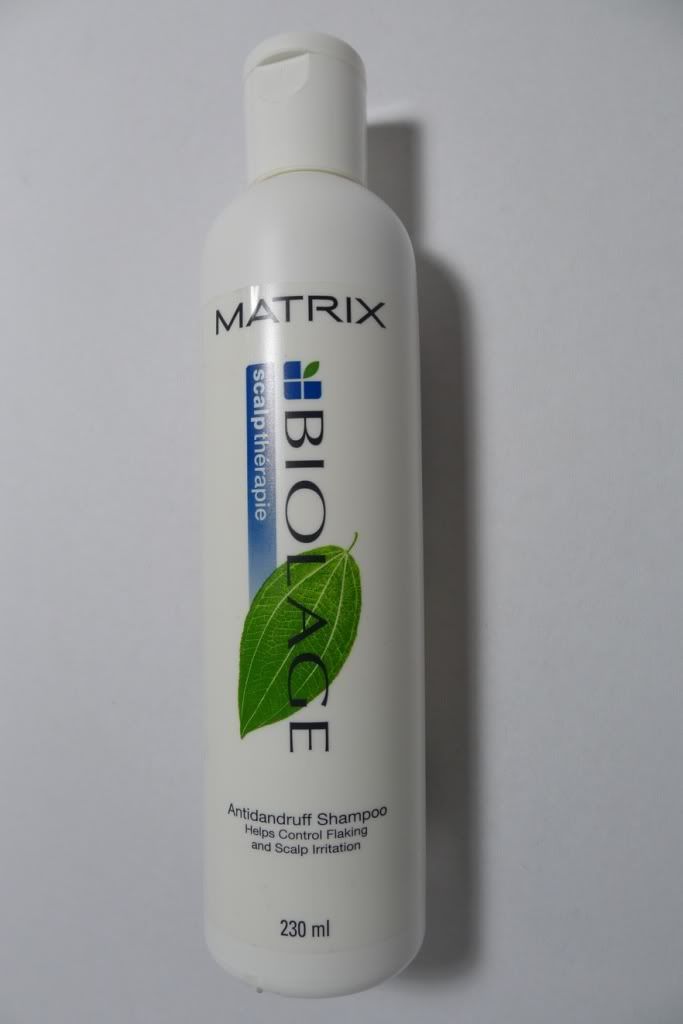 Before I end this post, let me give you fall 2010 hair trend. 😀
This year's fall trend seems like it was taken straight from the catwalks and fashion magazines into the main streets of Manila. All for trend, all for fashion, all for pure alert.

Witness Socolor.Beauty and Wonder Brown in its most flexible and wearable mood!

Bold, vibrant and fashionable. These describe the shades coming our way straight from New York. Its color is innovative that practically serves as technique to be able to create modern features. The shapes are pure and the lines are clean. The styles are chopped short and sexy or long and layered making the impact very energetic.
Layer Cream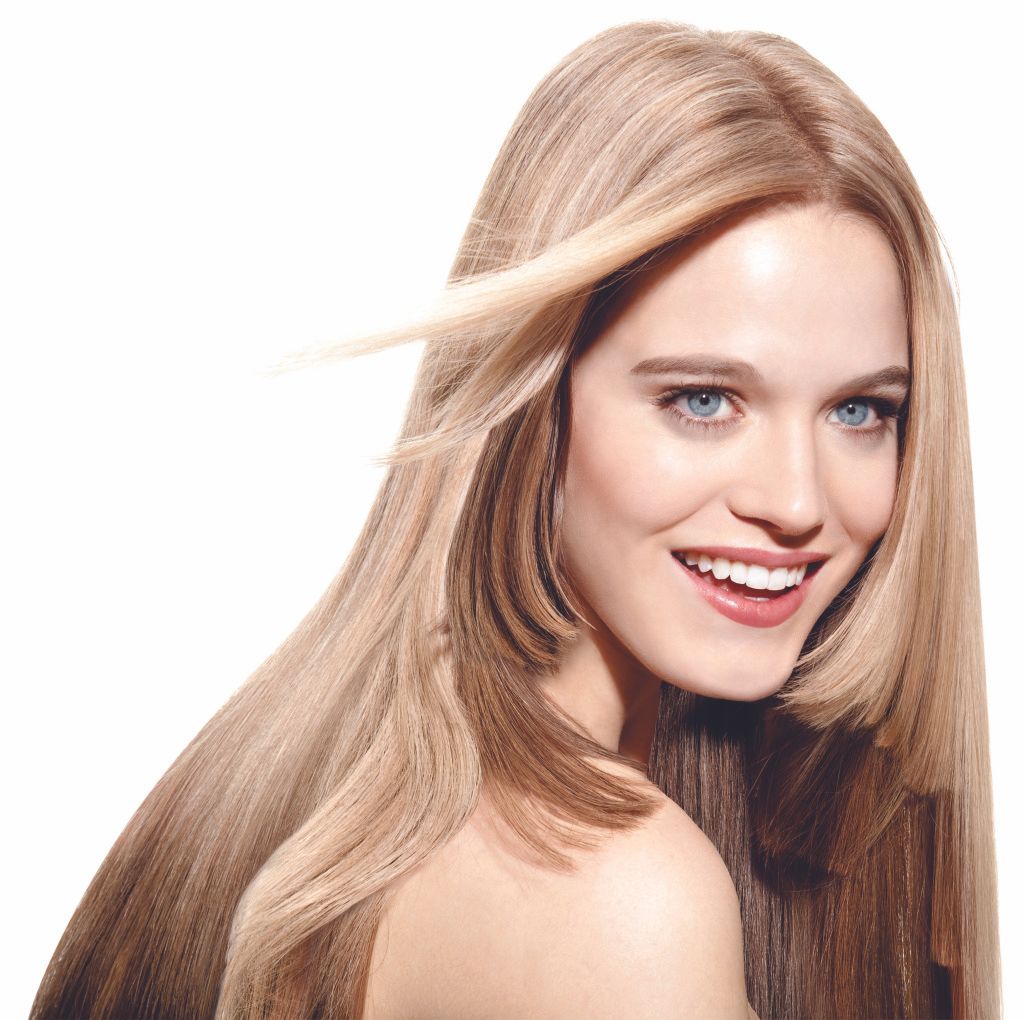 Ruby Rush
This is my fave color! 😀 I love red shades! 😀 And the cut, I wanna try it someday. It has been a while since I cut my hair short.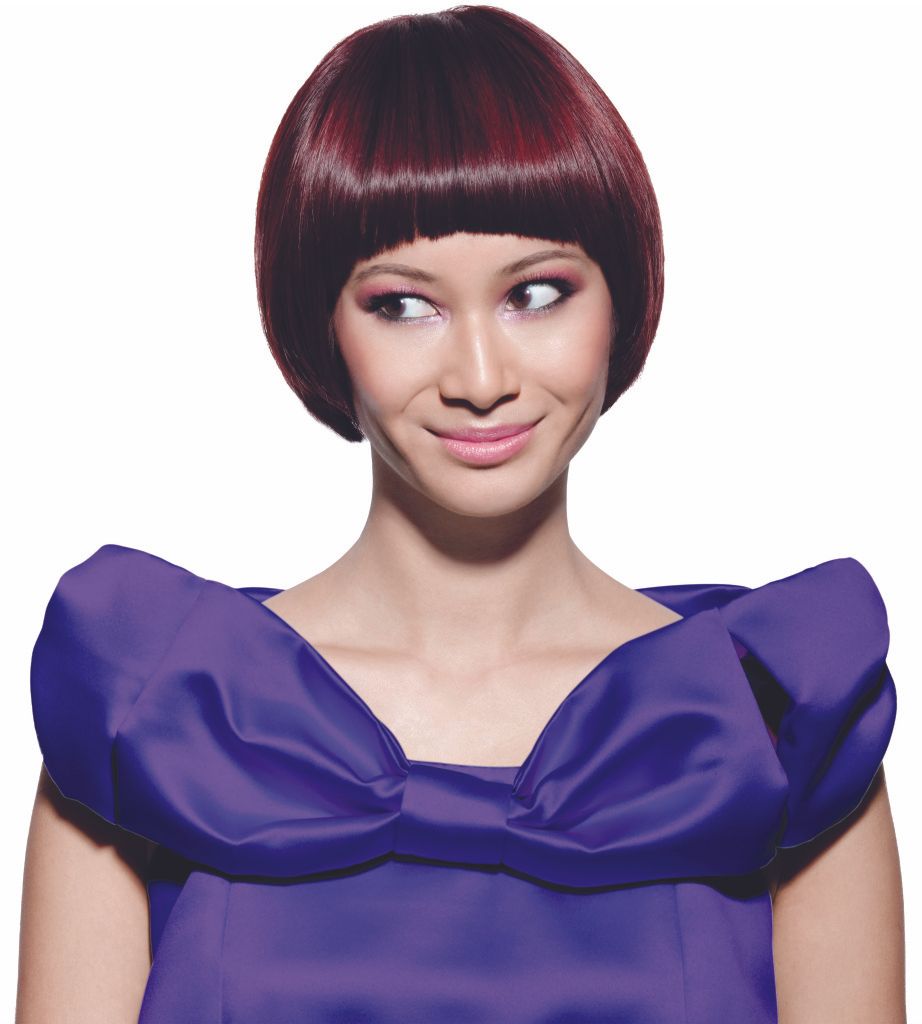 Sugar Crop
I find this cut so sexy! 😀 I wanna try this out too. The last time I cut my hair this short was when I was in grade school. Hehe! I'm not sure though if it still fits the shape of my face.
Flame Burst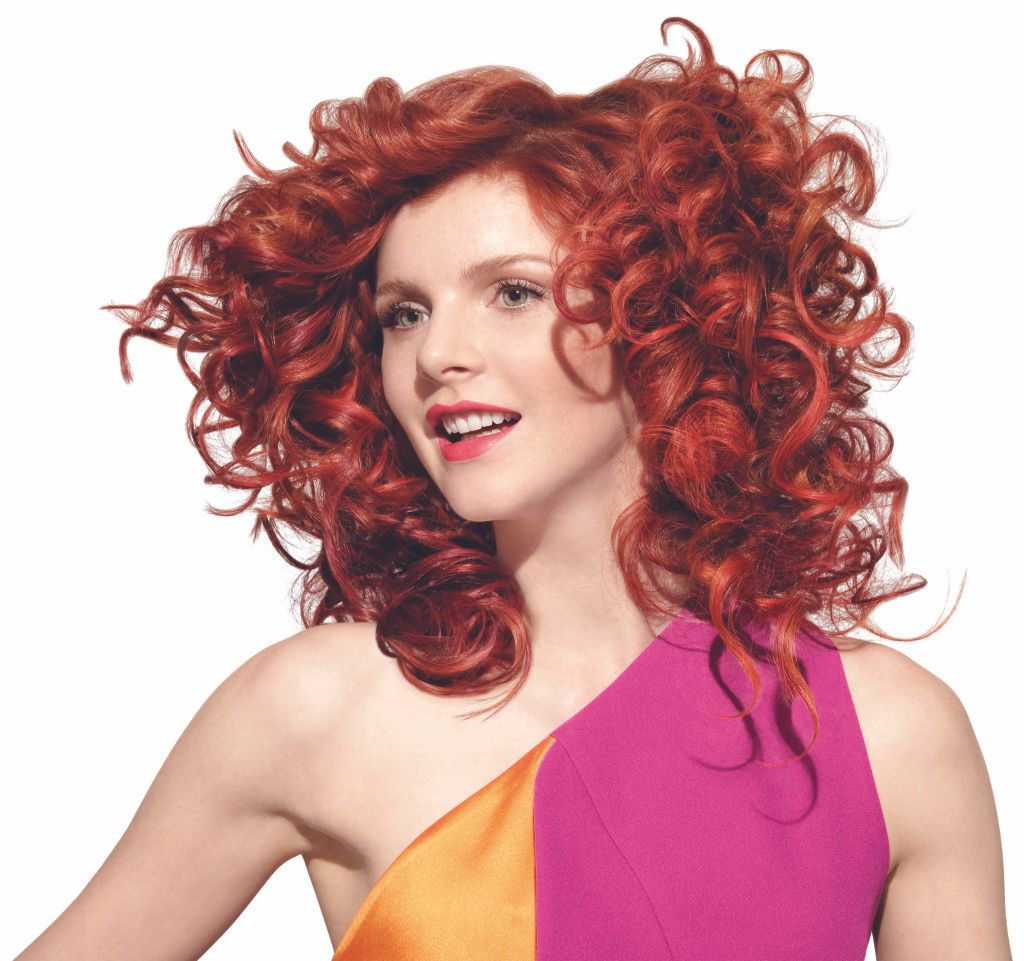 Blond Kick
the messy look reminds me of Edward Cullen… LOL! 😀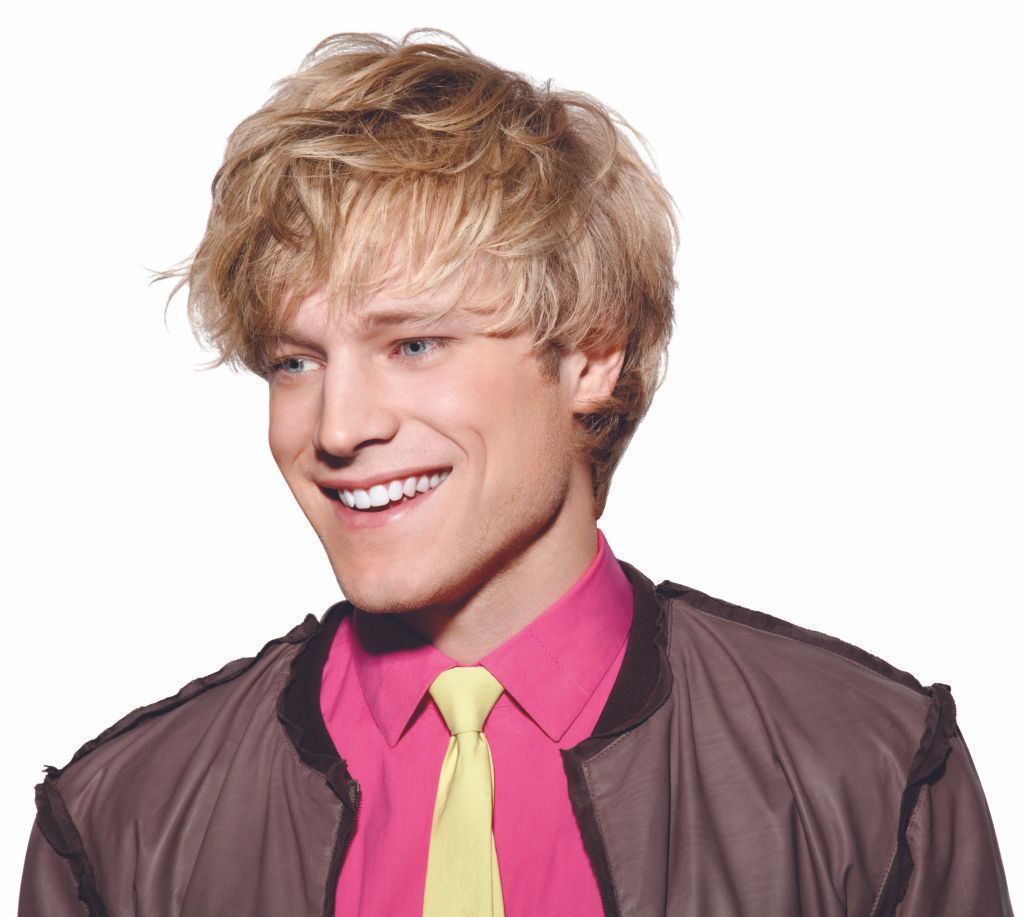 Chesnut Must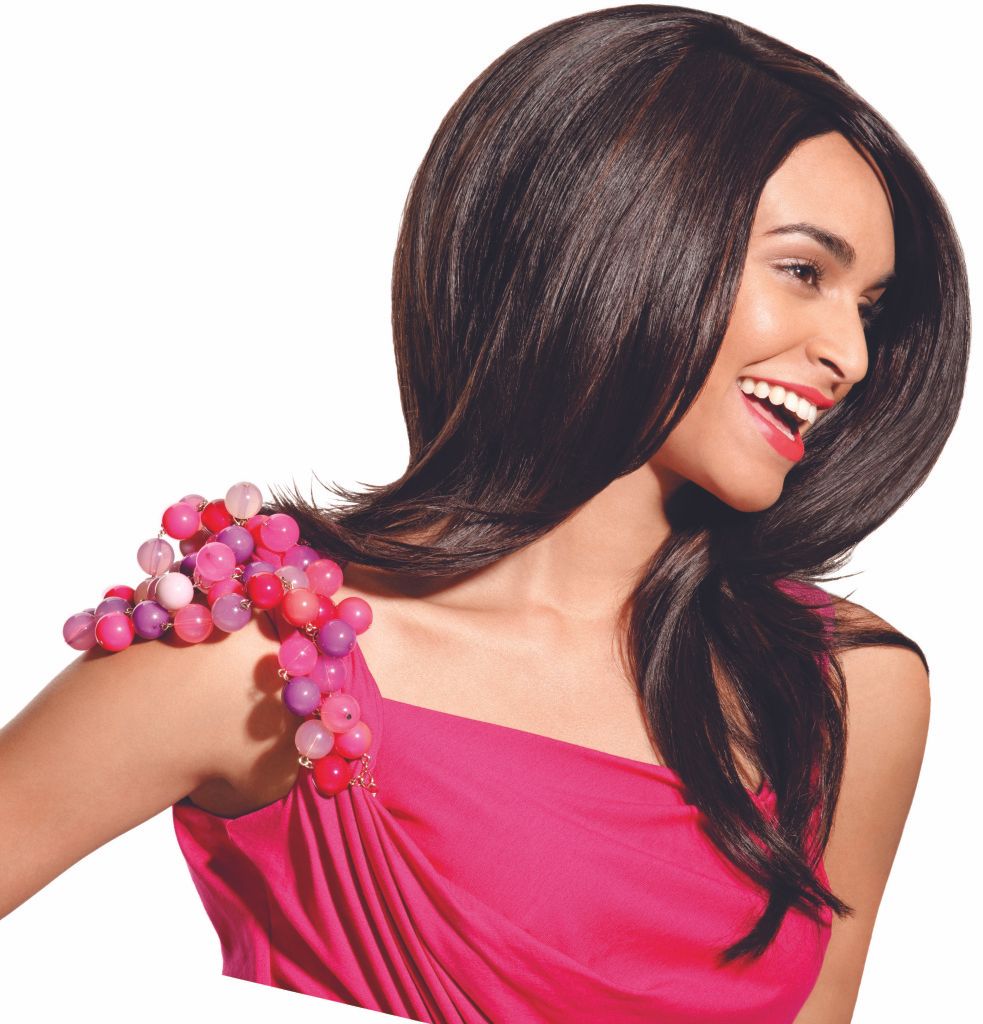 Love the styles? Ask your salon about Matrix! 😀