Are you ready for tonight? Are you ready to celebrate 2011 with a bang? And have you thought of your New Year's Eve dress? 😀 You still have time to think, ladies! Welcome 2011 in style and who knows, the clothes you wear might bring you luck for the entire year ahead! 😉
Anyway, going back to my title, fear not! Don't panic! I'm not calling for an army. I'm just talking about the color, army green. Hehe! We've seen it all over the runways, with all those hawt military looks. Army Green has always been one of my fave colors because of its versatility. It is a unisex color, at the same time, it can also have that manly aura- probably because of the color's association with the military's fatigue uniform. Here's something I wore last Monday while I go around the metro to accompany our friends from the U.S.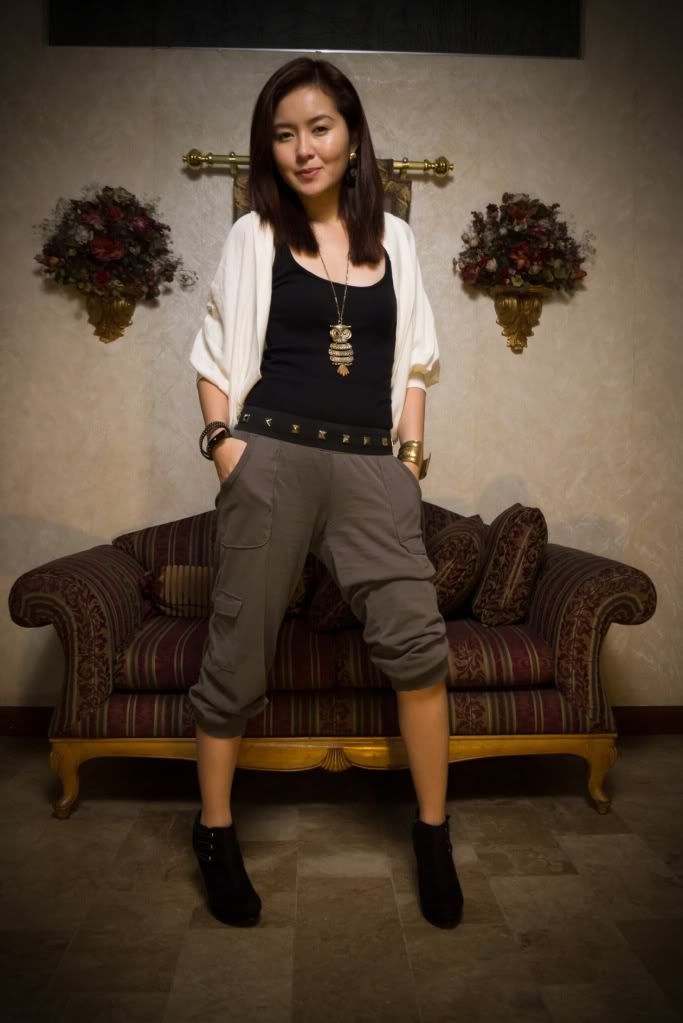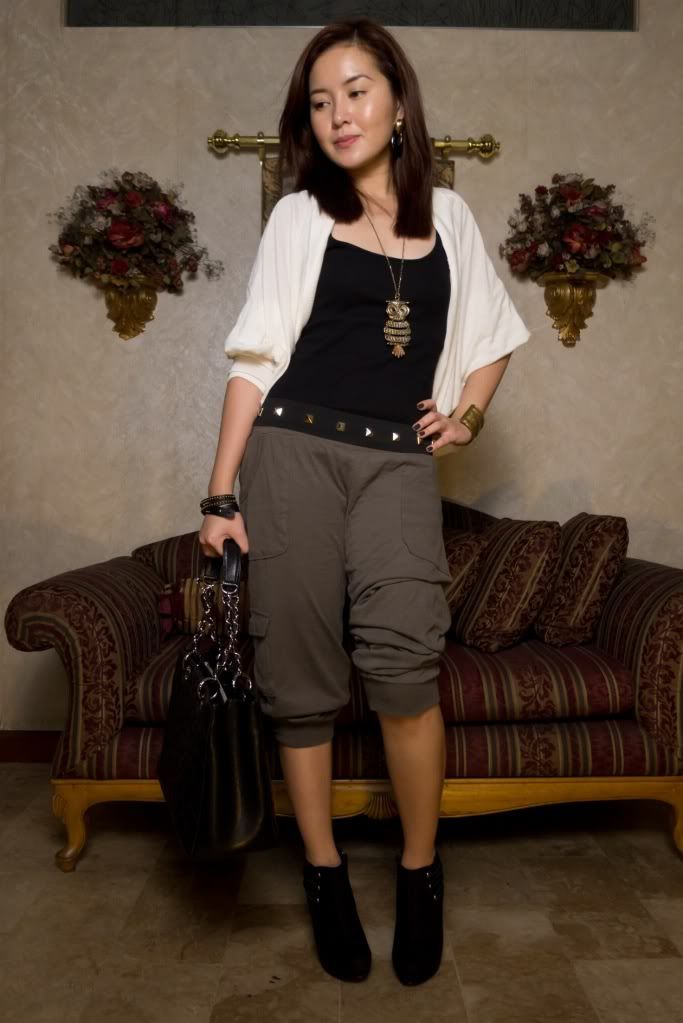 Since it's a bit cold these days, I brought with me a cover-up. I got it on sale at Cotton On Singapore. If I'm not mistaken, it's only PHP 300 when converted to pesos. I just adore the sleeves so much! 😀
The studded belt, leather bracelet and suede buttoned booties give that hint of edginess. On the other hand, the way the cover-up drapes around the shoulders and its sleeves give that feminine touch.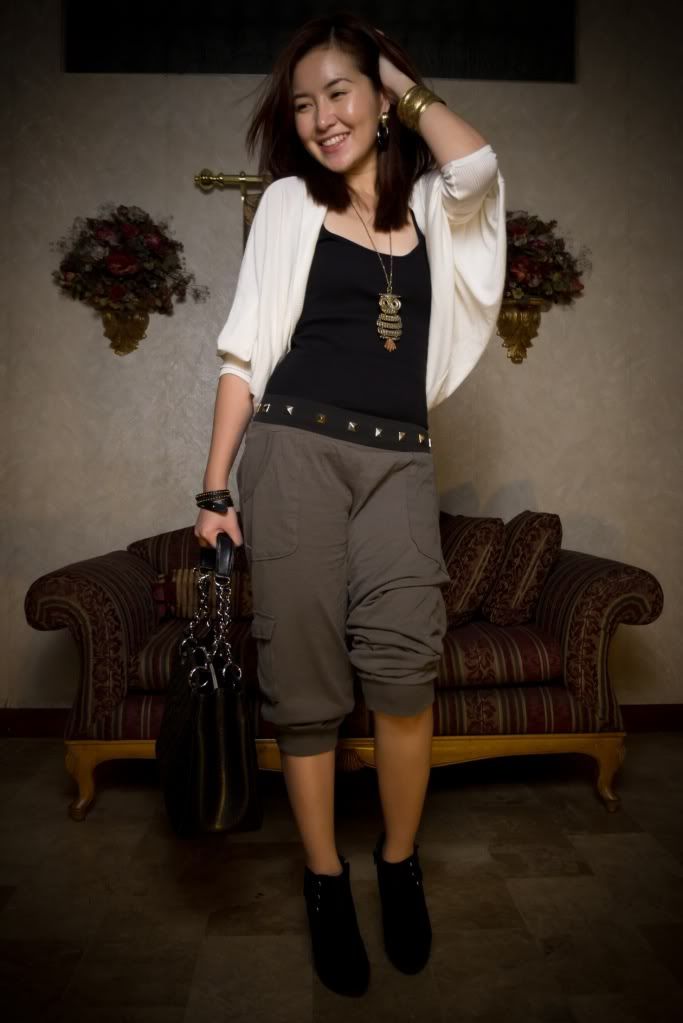 On Lush Angel: Cotton On white cover-up and army green pants; random black tee; New Look booties and gold cuff; leather bracelet, earrings and owl necklace from a bazaar; studded belt from Bangkok; Chanel Grand Shopping Tote