Happy New Year to all!!! 😀 I hope everyone's safe from all the fireworks and the partying over the weekend. It's the start of another year and before we completely end 2010, now is the perfect time to look back and evaluate the past year. Ask the questions "What went wrong?" and "What went right?" to avoid the mistakes we've done and to make things even better for the year to come.
A lot has happened in 2010. It has been the most challenging year for me, but it was still a very fruitful one. It changed me/ my life. I learned a lot of things and opportunities kept on coming my way. I thank the Lord for 2010. With Him, everything is really possible. 😀 2010 was awesome, but I'm praying and hoping for an even better 2011! And of course before I end this, I would like to thank all of you for keeping my blog alive! I'm dreaming for a bigger and better 2011 for lushangel.com. I can't wait! 😀 Again, BIG BIG thank you to all of you! 😀
Since we're talking about the end of 2010 and the start of 2011, I'll leave you guys with an outfit that I wore on New Year's Eve. 😀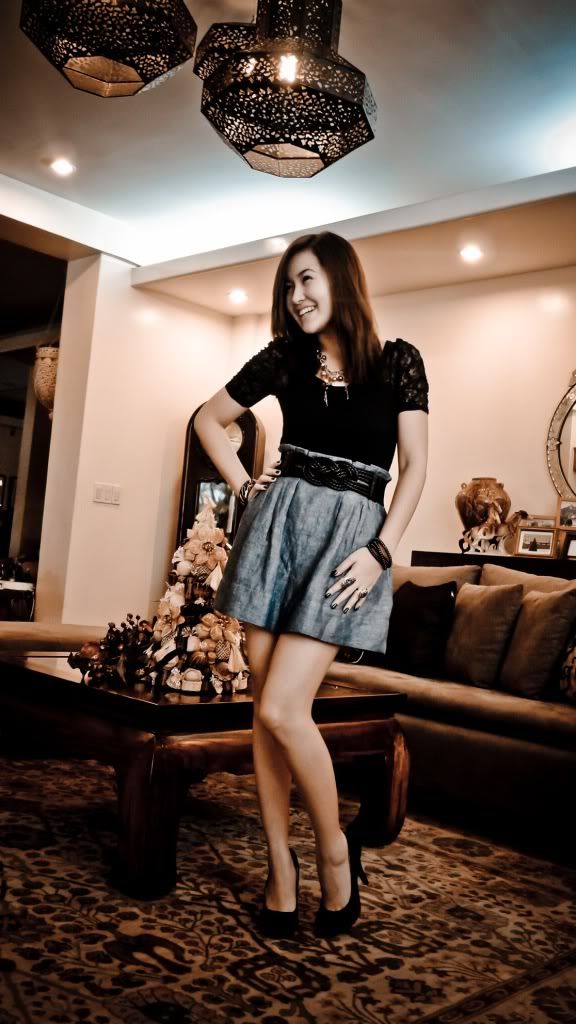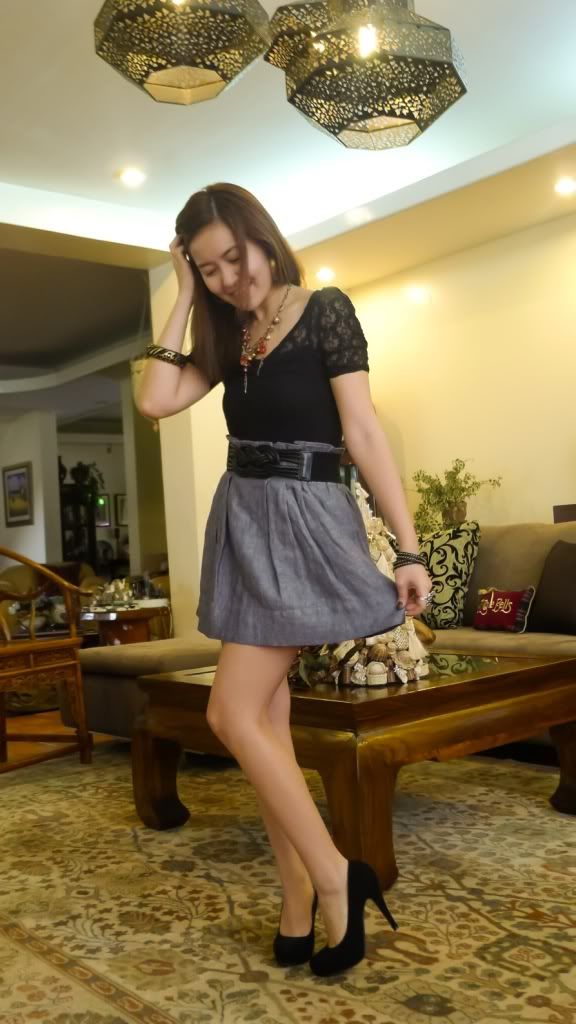 And since wearing something red should be lucky, I used my Pomegranate Balenciaga and a red necklace to complement my black lace top. I was supposed to wear red pumps, but I thought of wearing a black one with the red sole instead. 😀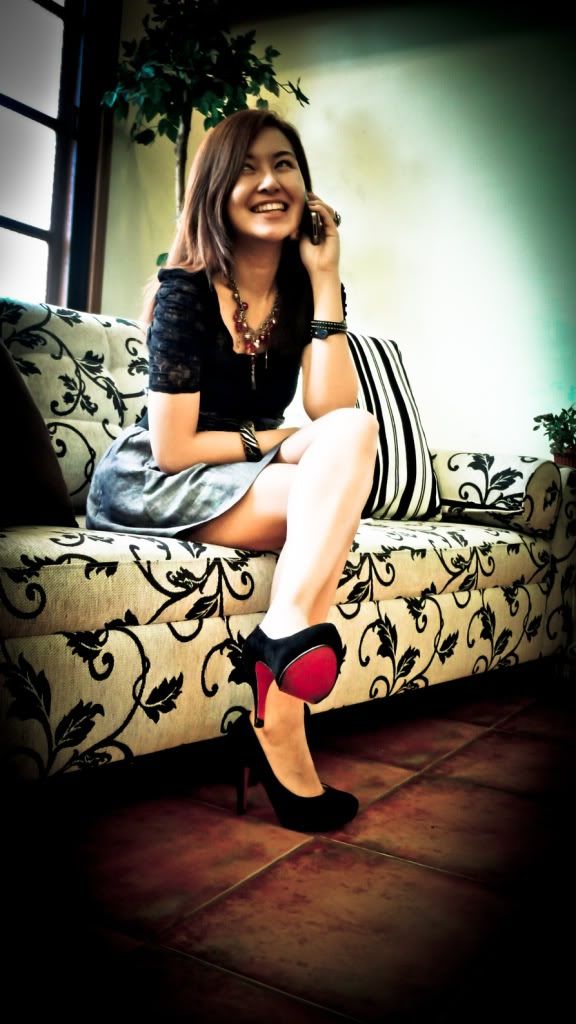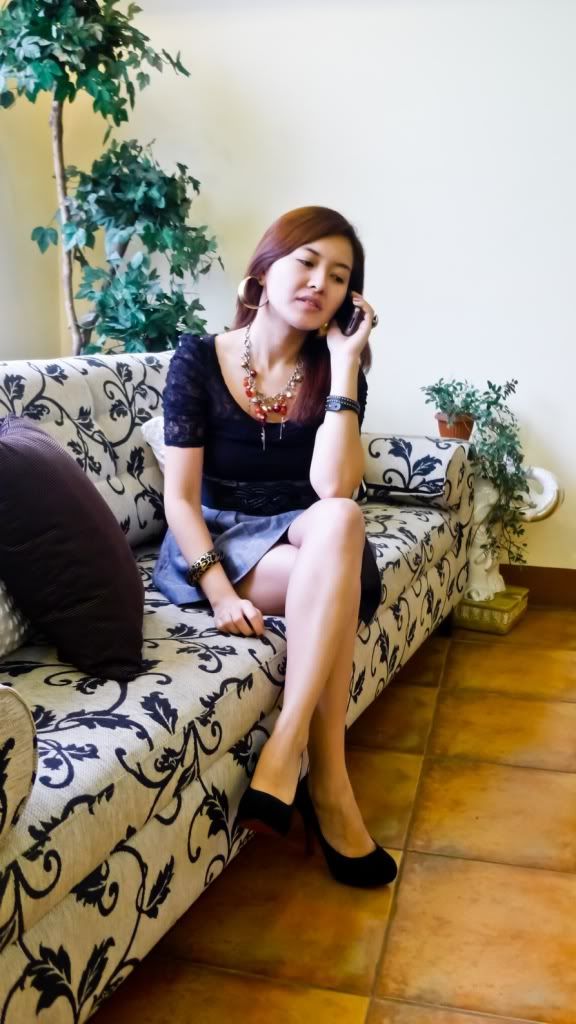 I was trying to imitate our Buddha behind me, but I covered it! Duh!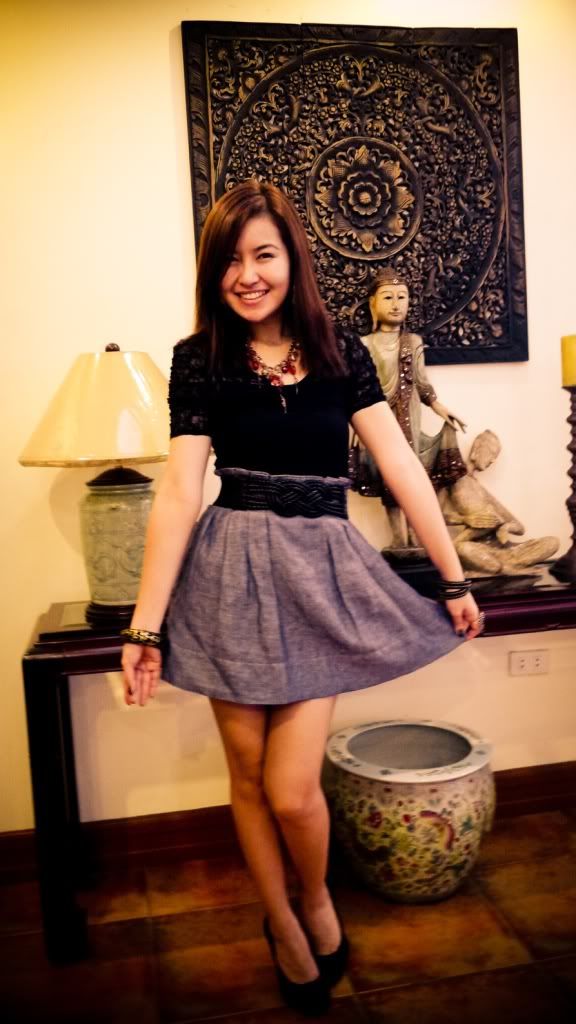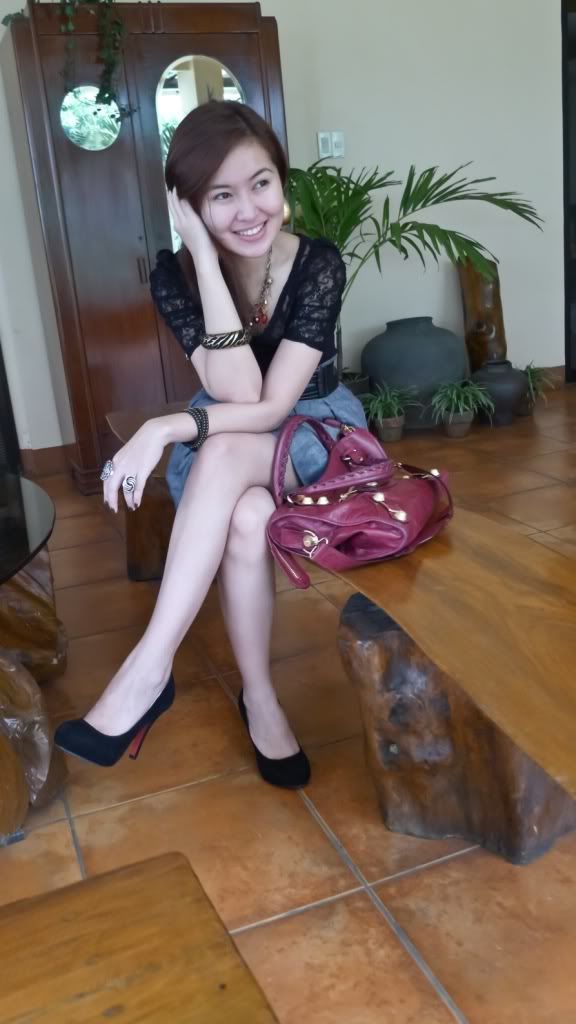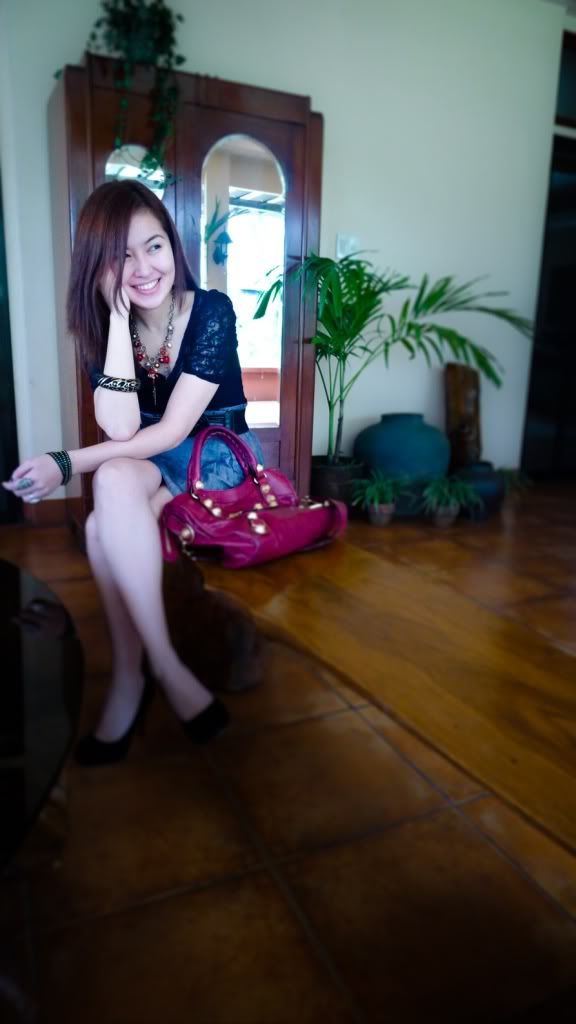 On Lush Angel: Zara lace top; random black tank top and belt; Forever 21 skirt; Christian Louboutin pumps; Balenciaga Pomegranate Giant City; necklace from mom; leather bracelet, earrings and rings from bazaar; New Look animal print bangle