This is what I wore during my night out with friends last Thursday. I had a blast that night! Good times! 🙂
I wore a sparkling mini skirt, which I got from a bazaar a year ago. When my friends saw it, they thought it's sequined. Na-ah! You know how sequins can be so heavy at times. The silver sparkles are just printed on the fabric so it's definitely "light-weight". 🙂 Hehe!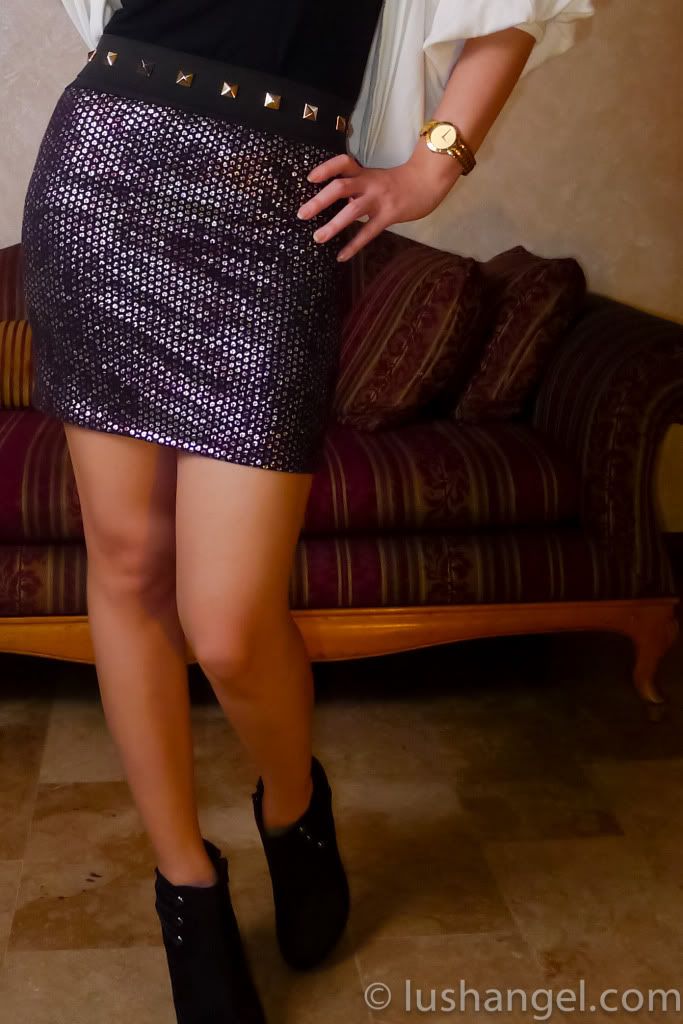 I decided to go for a plain black tank top for the skirt to sparkle even more. 🙂 And I chose to wear a white cardigan, which I also wore in this post, to give contrast to an almost all-black outfit.
And since the skirt is tight and short already, the nice loose-fitting cardigan balances out the entire look. We don't want to walk around a bar looking skanky. Showing a lot of skin on the legs and on top can be too vulgar. Being fashionable doesn't mean getting a lot of stares because of too much skin exposure! Haha!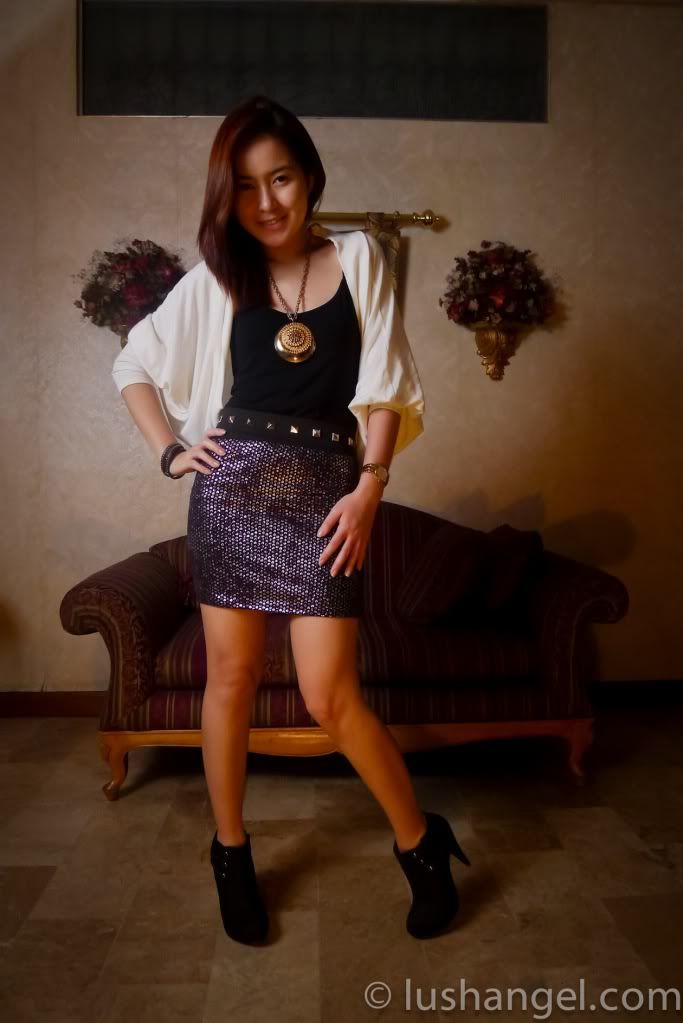 And of course, I can never go wrong with a pair of black booties. 🙂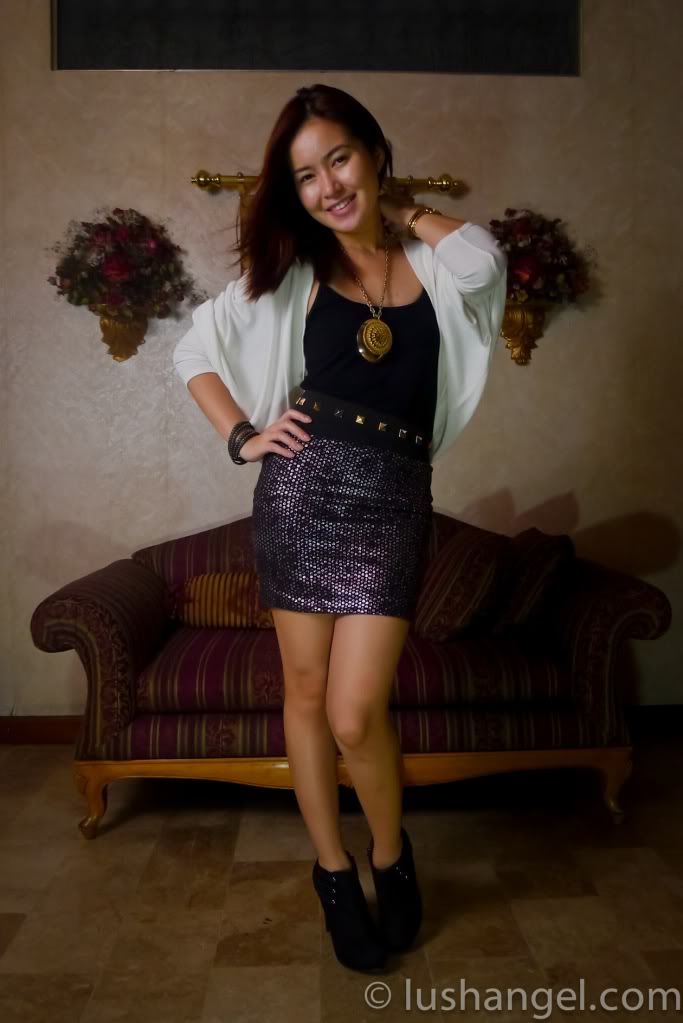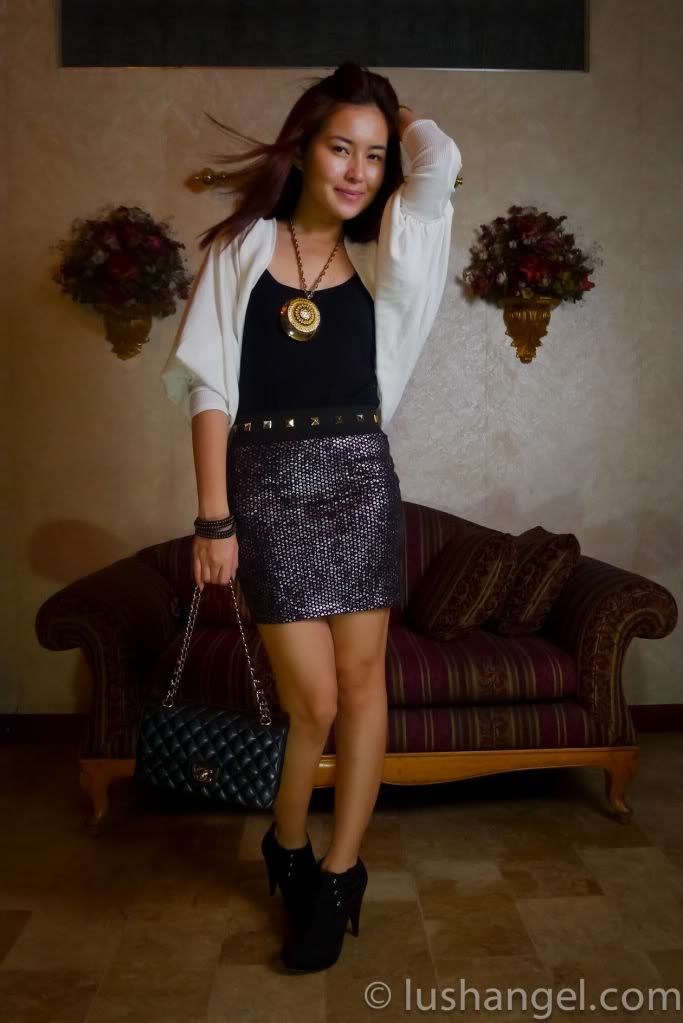 On Lush Angel: tank top, skirt and leather bracelet from a bazaar; Cotton On cardigan; New Look boots; Gucci gold watch; vintage necklace from mom; studded belt from Bangkok; Chanel 2.55 medium flap bag