Lights and sounds. That's what I've witnessed last Saturday, Feb 19,2011 at Mall of Asia. I got a chance to watch The 2nd Philippine International Pyromusical Competition for free (thanks to my friend)!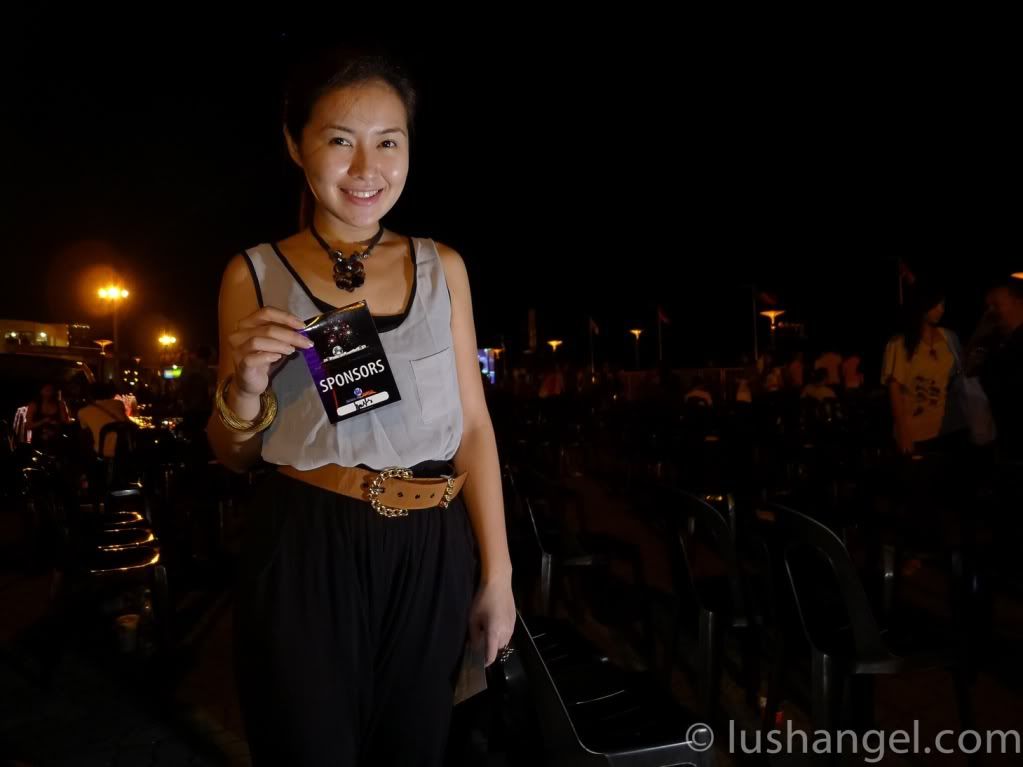 Last year's competition was good too. I was with my family then and we availed of a package in one of the restos located at the veranda. This time though, I was seated in the VIP area. I really had a good view of the fireworks. They seemed so near. T'was really a spectacular event! 🙂 Portugal and United Kingdom performed last Saturday. I was like a kid then who kept on cheering. It's really amazing how in synch the fireworks and music were. Here are few of my photos last Saturday. You can click on them to enlarge. 🙂
I know, the flag pole is annoying!!!! Ugh!
I love United Kingdom's songs, especially because they included Katy Perry's Firework!!! 😀 Hehe! 😀
The finale of United Kingdom gave me goose bumps. If I weren't too concentrated in taking pictures, I would have cried! Really, it was that spectacular! They definitely proved to be the reigning champions!
Ummm… Just a thought. How I wish my wedding proposal and my actual wedding day have something like this. I'm not asking much. I don't need a 15-minute or a 30-minute fireworks display. 5 minutes will do. LOL! Kidding! (BUT still wishing… *ehem*) LOL! 😀 😀 😀
* Photos taken using Panasonic Lumix LX5*
If you failed to catch this wonderful event, don't fret. There are 6 more countries who will be performing- China, France, Japan, Canada, Australia and Philippines. Next Saturday, Feb. 26, you can catch China and France's fireworks display. The Pyromusical Competition runs every Saturday, which started last February 12, 2011 and will go on until March 12, 2011. See the schedules below:
February 12, 2011
7:00 PM- Korea
8:00 PM- Spain
February 19, 2011
7:00 PM- Portugal
8:00 PM- United Kingdom
February 26, 2011
7:00 PM- China
8:00 PM- France
March 5, 2011
7:00 PM- Japan
8:00 PM- Canada
Mar 12, 2011
7:00 PM- Australia
8:00 PM- Philippines
Ticket Prices: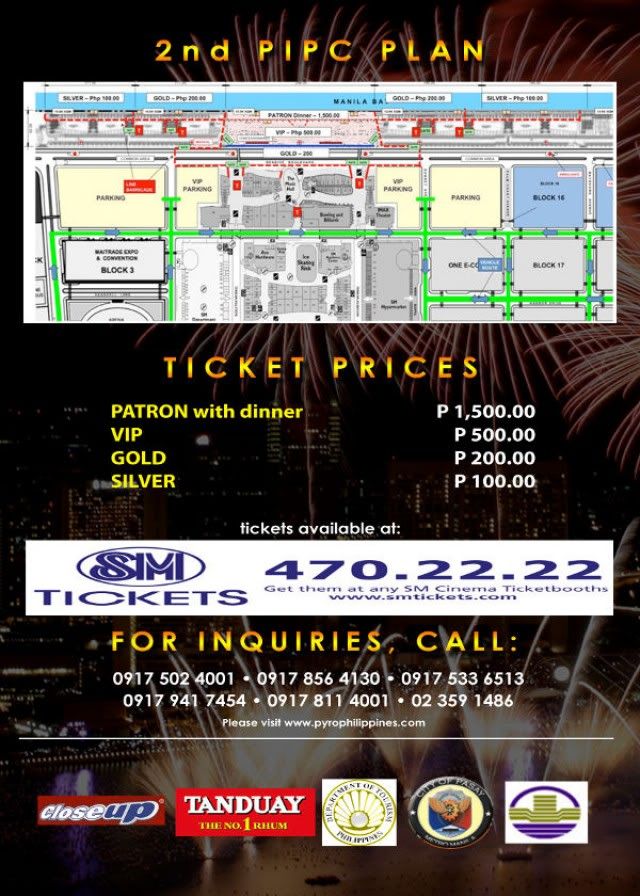 Bring your friends, family, and love ones with you. Truly, an amazing experience you shouldn't miss. See you then! 😉