For those who have been reading my blog, I guess you already know how I spice up a plain outfit- ACCESSORIZE!!! 😀 As I would always say, accessories can turn an outfit from blah to wow! Seriously, accessories can change a look in an instant. They are that powerful! I'd say, they give my outfit some attitude. 😀
Here's something I wore one shopping day.
I wouldn't say it's something "WOW", but just imagine me wearing it without any accessories- plain button down blouse and shorts. I find it boring as it is. I'd rather spice it up with some, or rather, a lot of accessories- headbands, glasses, layered necklace, piled bangles and a cocktail ring.
Oh, and I thought of pairing up my army green shorts with a dark blue blouse- not my usual color combination, but I think it worked.
I wore 2 thin braided headbands of different colors- bronze and gold to go with the rest of my blings.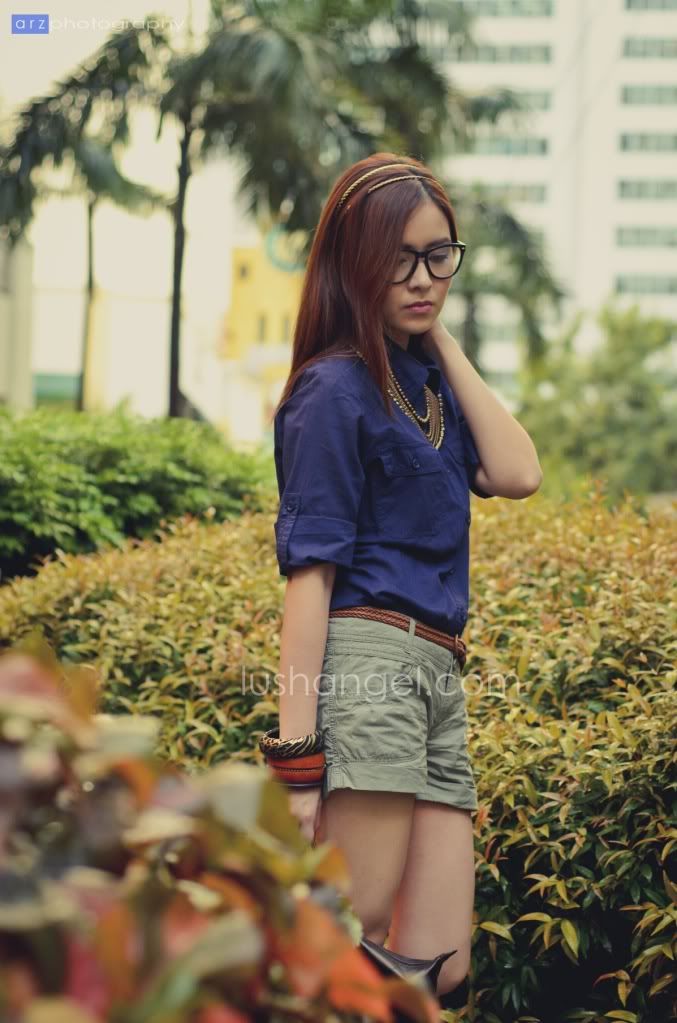 Since it was a just a casual shopping day, I wore my ever reliable Colin Stuart flip flops.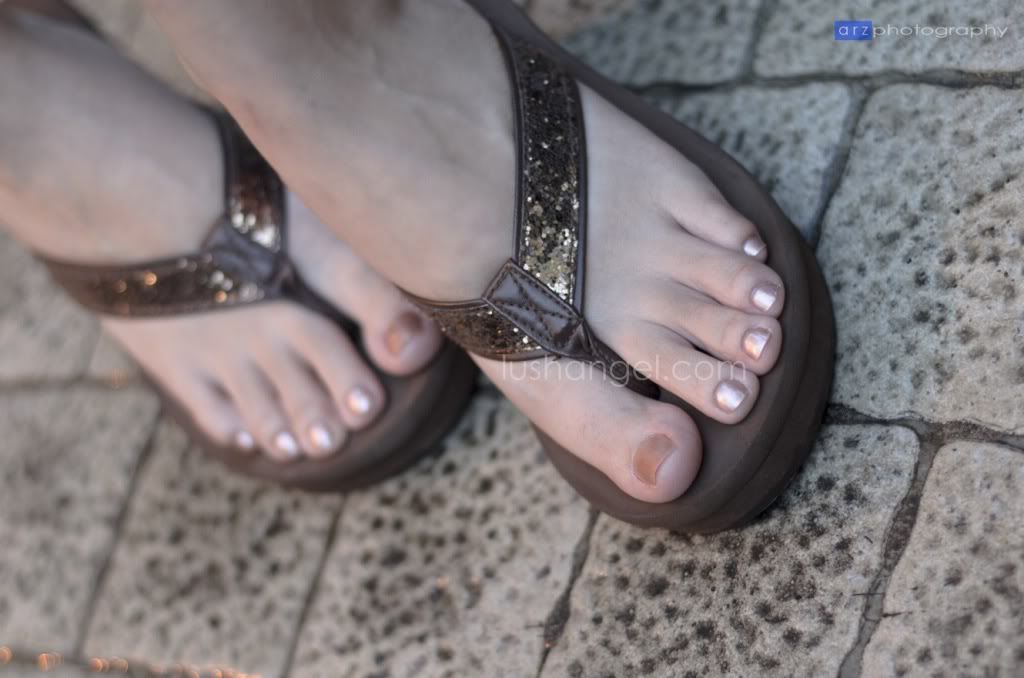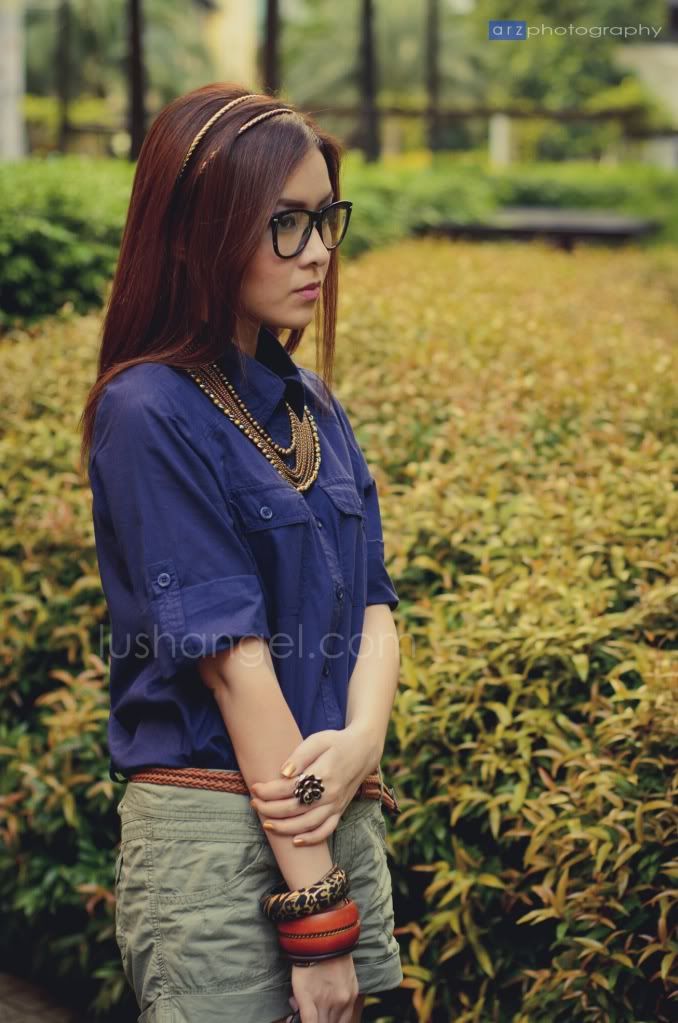 Give more attitude to the look by buttoning the blouse all the way up and wearing those thick framed glasses. I still mean business, even if I'm wearing shorts! LOL! 😀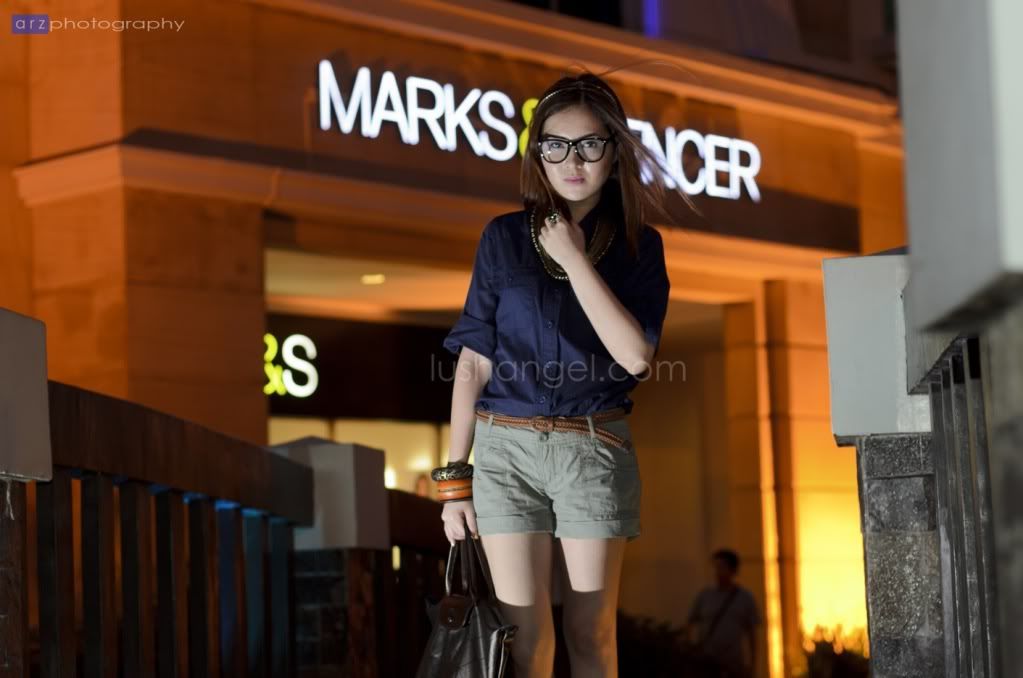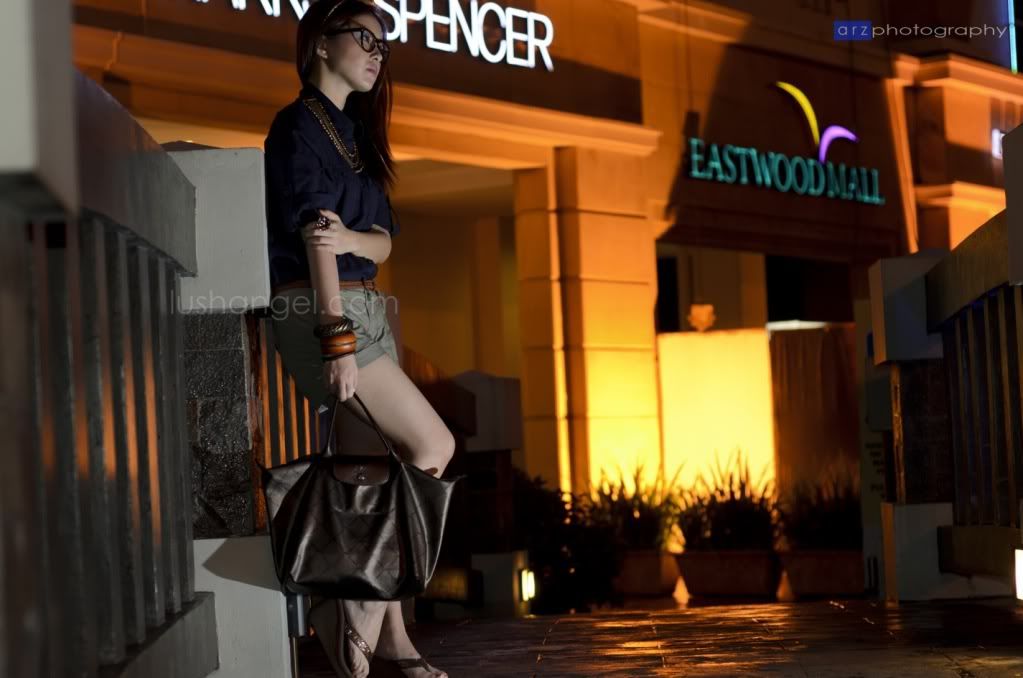 Blouse: Forever 21
Shorts: Cotton On
Bag: Longchamp
Sandals: Colin Stuart
Bangles: H&M and New Look
Necklace: Primark London
Ring: Primark London
Headband: Primark London