As promised, here's what I wore on New Year's day. Polka dot just had to be part of my outfit! They say, polka dots give luck so I had to attract that good vibes for the entire year. 😀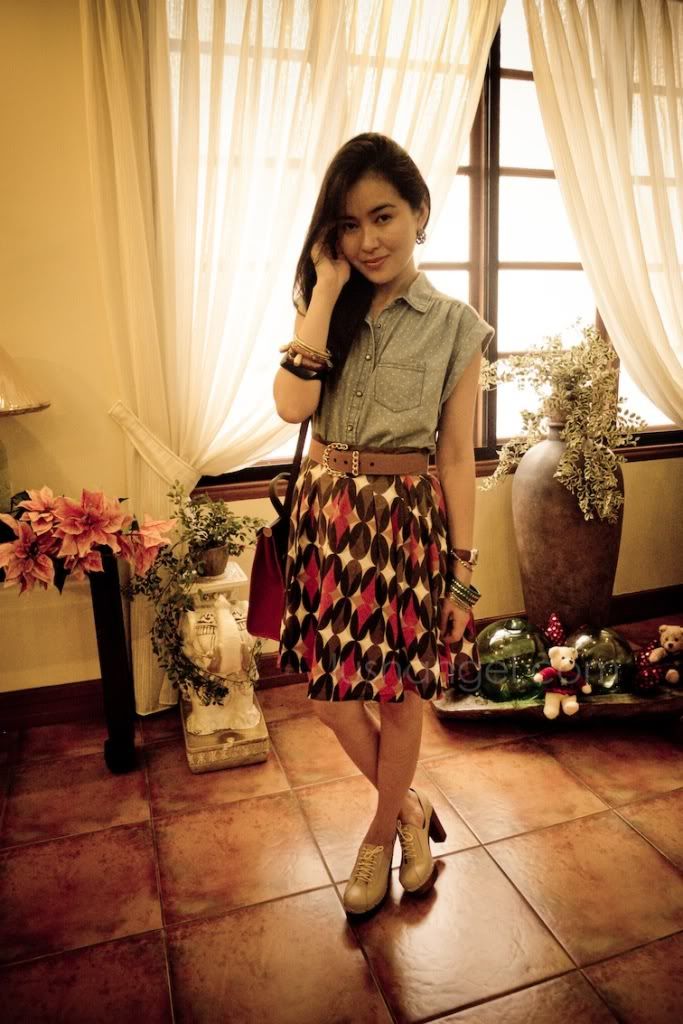 Instead of pairing my polka blouse with something plain, I thought of going for colorful patterns. Clinched it with a belt to bring the prints of the blouse and skirt together… and viola!
The shoes is a new/ old pair. Did I confuse you?! Haha! In other words, it's pre-loved, which I got from Aisa. Thanks girl! 😀 It's a nice addition to my closet for some style variations.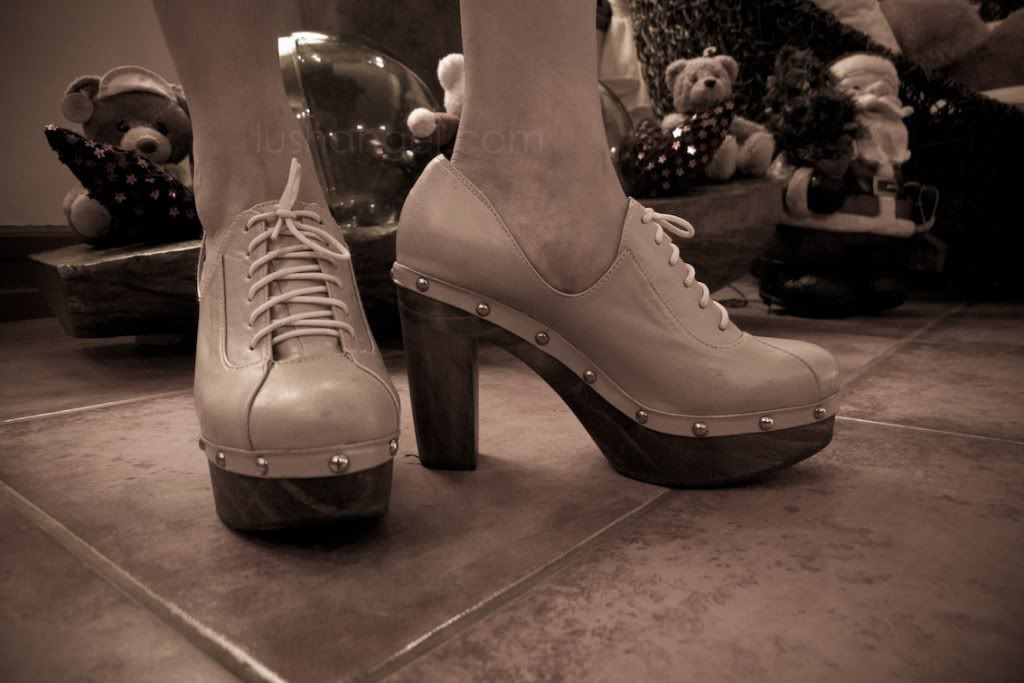 Piling up different hues…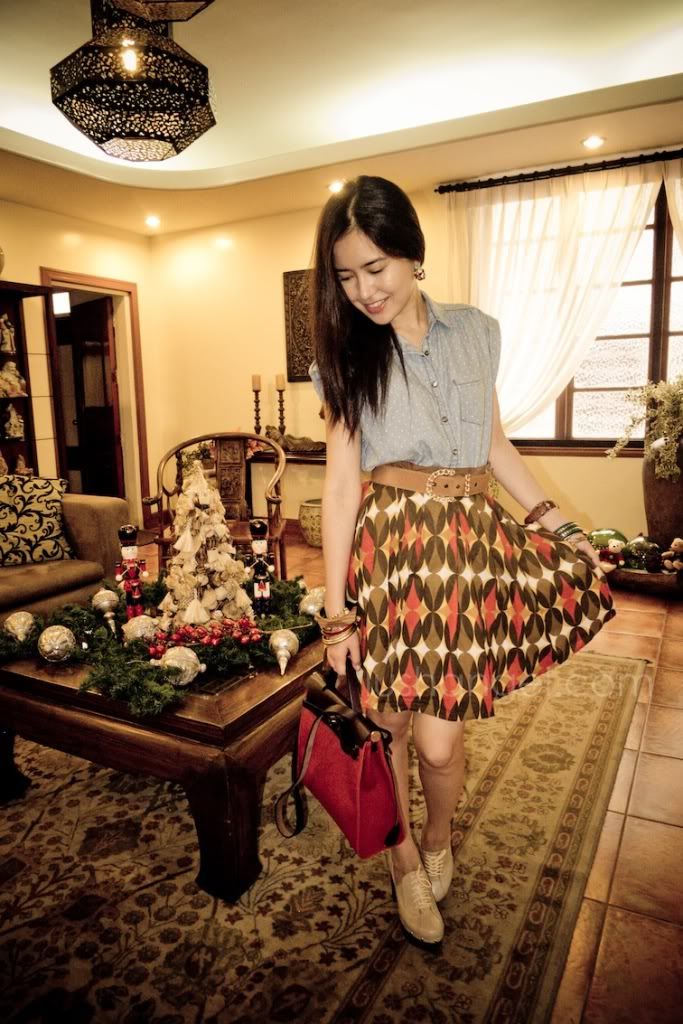 Top: from Hong Kong
Skirt: Bayo
Shoes: Ferretti
Watch: Philip Stein
Bag: Hermes Herbag
Bangles: from Shanghai and bazaar
Earrings: from bazaar
Belt: vintage