Yes, it's still summer but I also feel like dressing up from time to time despite the scorching heat of the sun. Okay, that was an excuse. I just couldn't wear shorts now. Haha! 😀 I've got a huge bruise at the back of my thighs from cliff diving. I know, I'm such a bad diver! Haha! Well, more about my cliff diving experience in a separate post. Anyway, here's a not-so casual day to night outfit.
I love every piece in this outfit.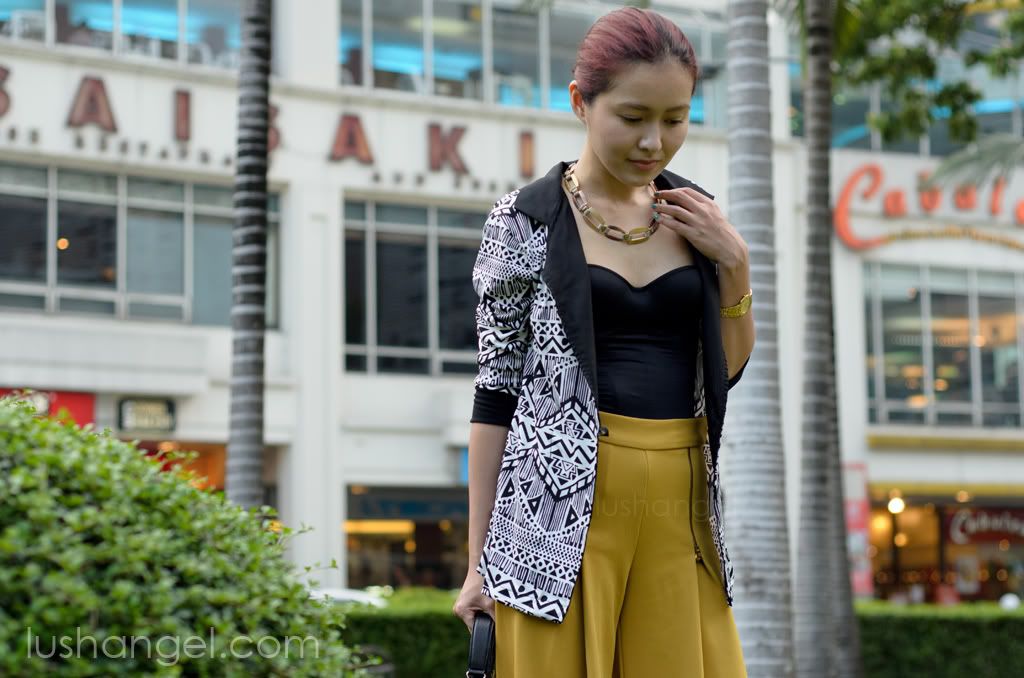 My trousers is big enough for some air to get in. LOL! And of course, the color is sooo pretty!!! 😀 The style and material go beyond casual. Thank you, Unarosa! 😀
I've been looking for a nice Aztec long blazer for quite some time now. Thanks Iya Misa for sending this! You're an angel's angel. LOL! 😀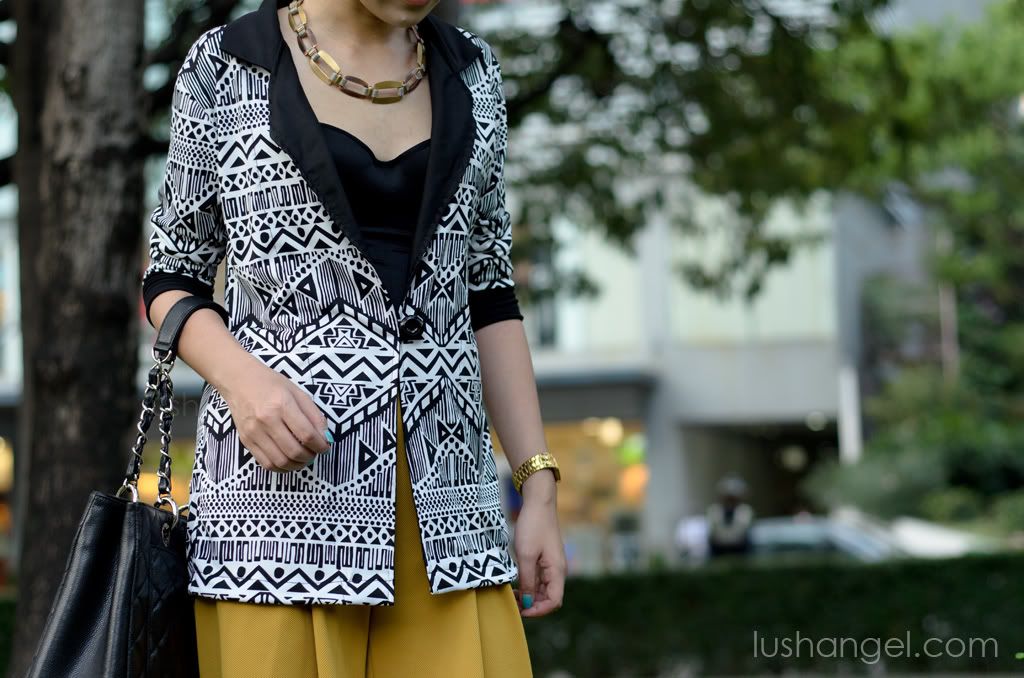 Browsing through her online shop was a torture! Haha! I spotted several lovely throw overs right away, until I settled for my final 2. It was a tough choice between a colorful one and this aztec blazer. Since I've been searching for a tribal-like cover up for quite some time now, I decided to go for it.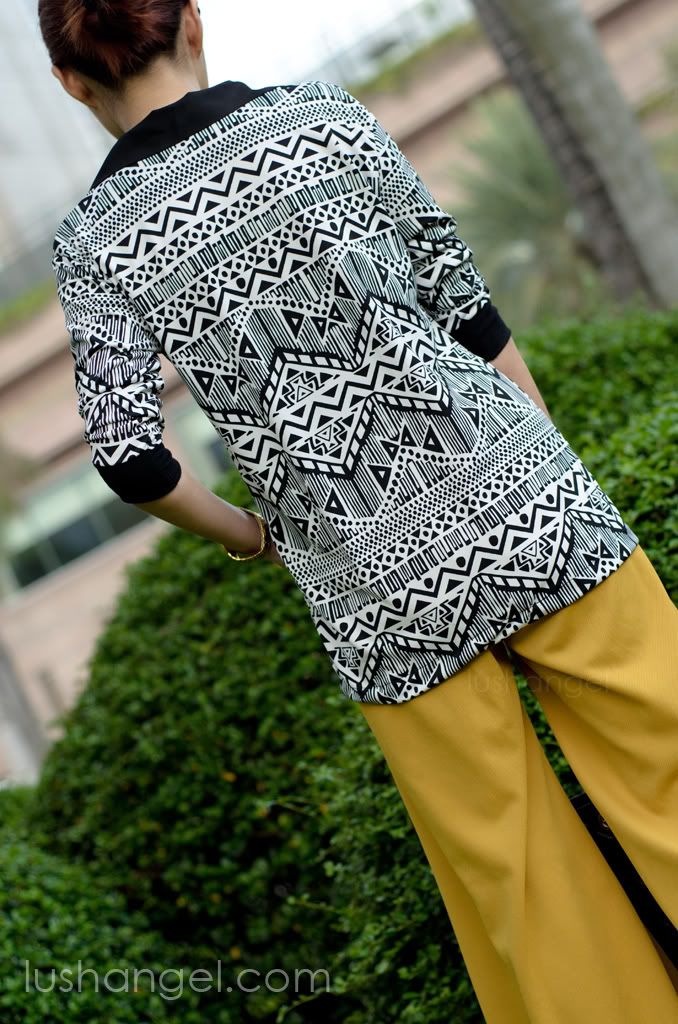 It's actually made of medium weight jersey knit, great for those not-too-hot-not-too-cold days. The stretch material is very soft and comfortable to wear. It doesn't crease, which is perfect to tote around even when traveling. It has been my favorite these days so as a warning, expect to see it in my next outfit posts to come. Hehe! 😀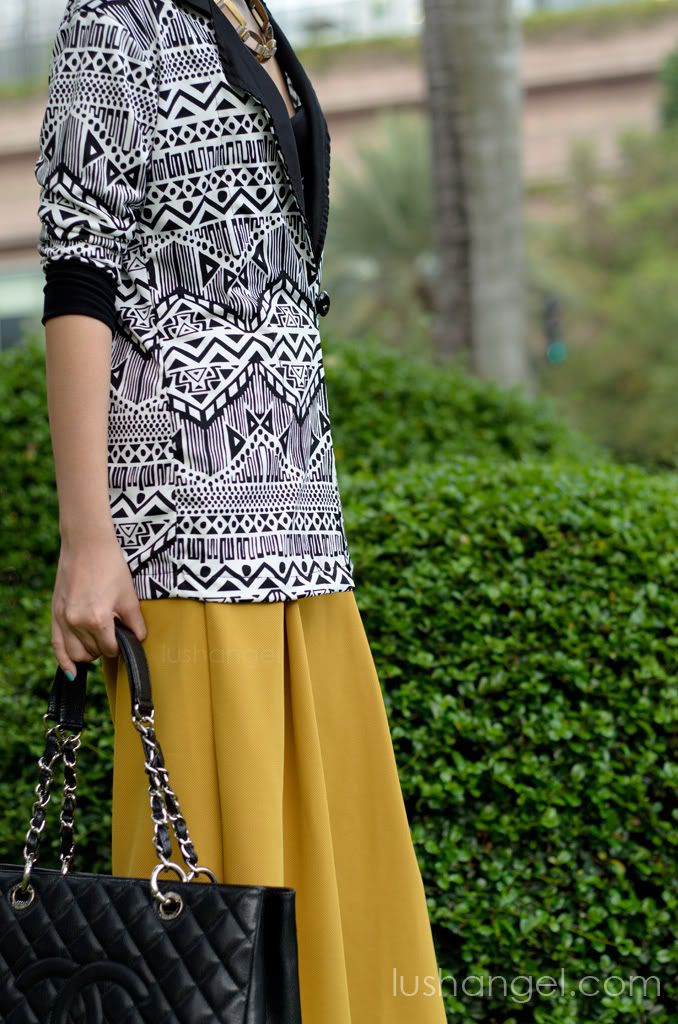 Loving this Aztec Blazer too? Check out Iya Misa's online shop or her Facebook page. Oh, did I mention that they also have custom-made blazers? Yes, they do!!! 😀
Now for night outs, this corset from Wacoal always saves my day! For those who have been reading my blog, I remember mentioning something about baring it all in this post? Ummm… here it is! LOL! This corset from Wacoal can be worn as an innerwear or as is. I just make sure not to wear it when I know I'll be eating some good food. It's designed to be really tight so I tend to feel so full all the time! So if you want to diet, corset is the way to go! Haha!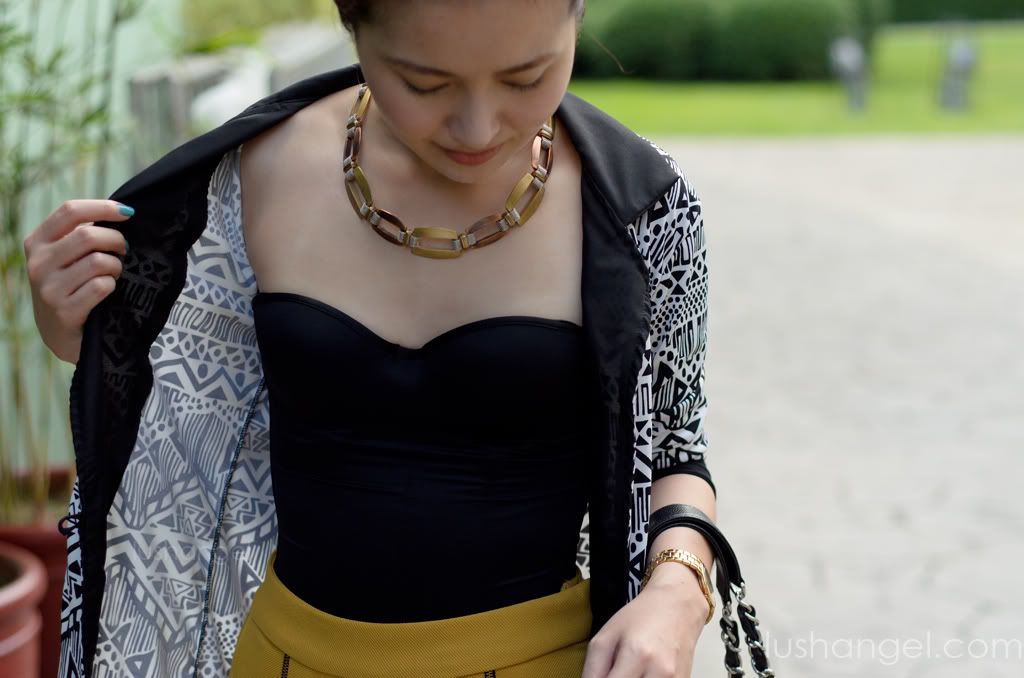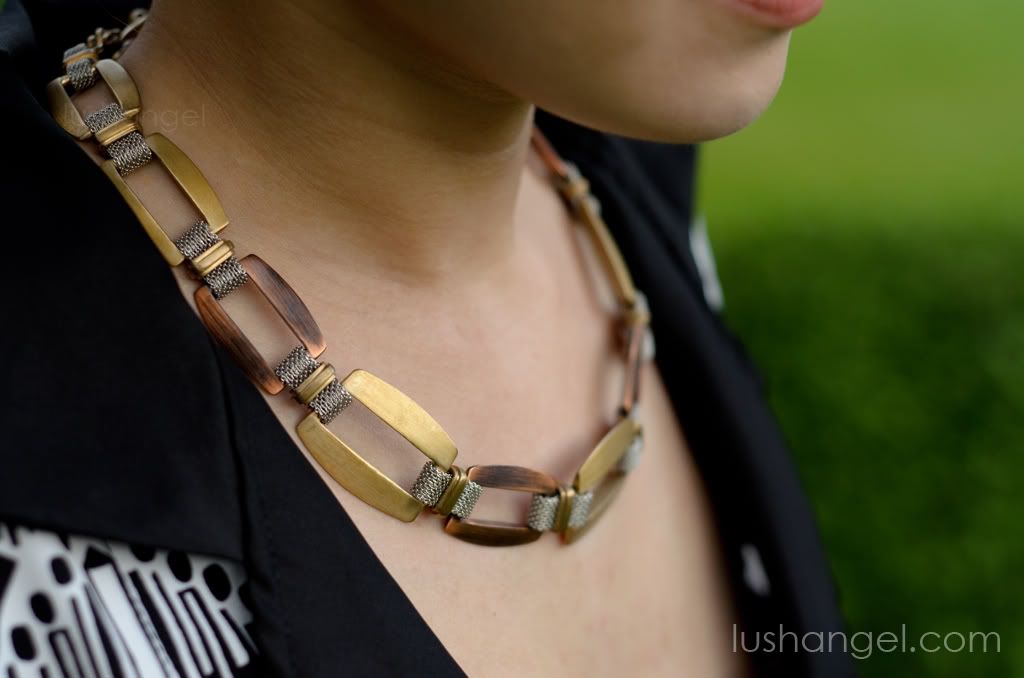 Aztec Blazer: Iya Misa
Corset: Wacoal
Pants: Unarosa
Wedge: Rubi
Bag: Chanel Grand Shopping Tote
Necklace: Anne Klein
Watch: Gucci