I used to place all my makeup brushes in a cylindrical case while I do makeup on clients. I thought this way was the most convenient when changing and reaching for my brushes. When in a hurry though, looking for the right brush can be quite a struggle. What more during shoots when I have to bring several brushes and makeup products on set for retouch?! Geesh, I wished I had more hands! It's only then I realized how important a toolbelt is for makeup artists. By just pulling out what I need from a toolbelt, I can do my job faster and with perfection. 🙂 Good news to all start up makeup artist and to those looking for a spacious toolbelt, Charm PRO Makeup Artist Toolbelt is here! It's from the makers of Charm brushes, as I reviewed HERE and HERE.
Looks big? It has a width of 13.5 inches and height of 12 inches, BUT you would be surprised how light the material is when worn.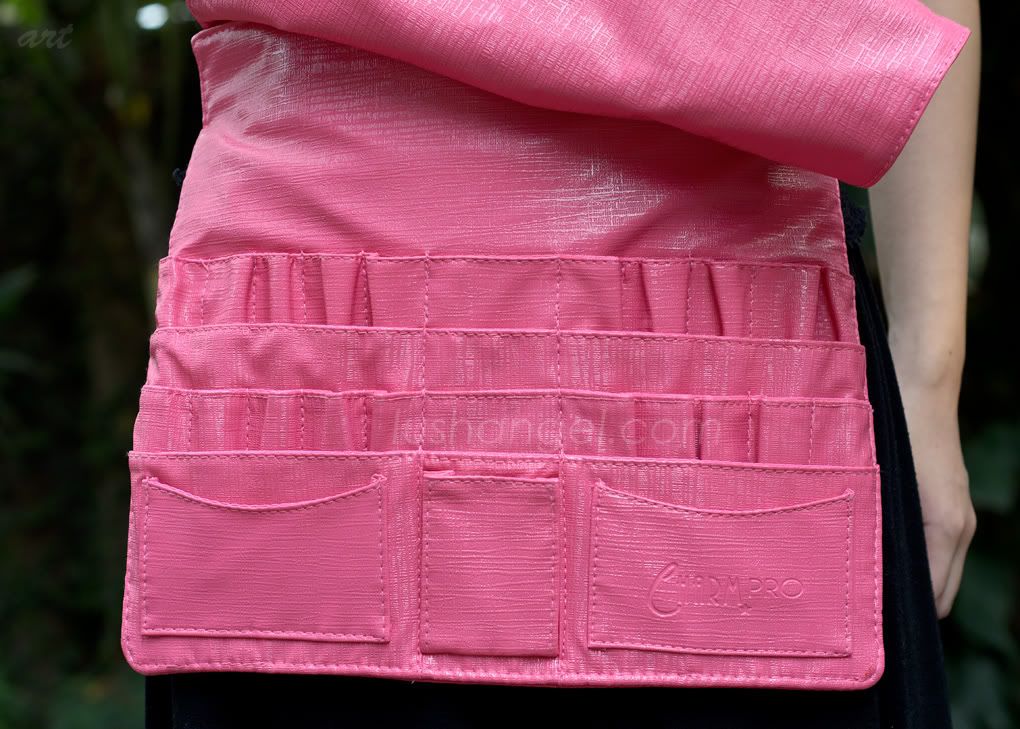 Imagine, having all these small and big brushes and makeup products feels like I only have a thin book on my waist. Seriously, I was surprised myself.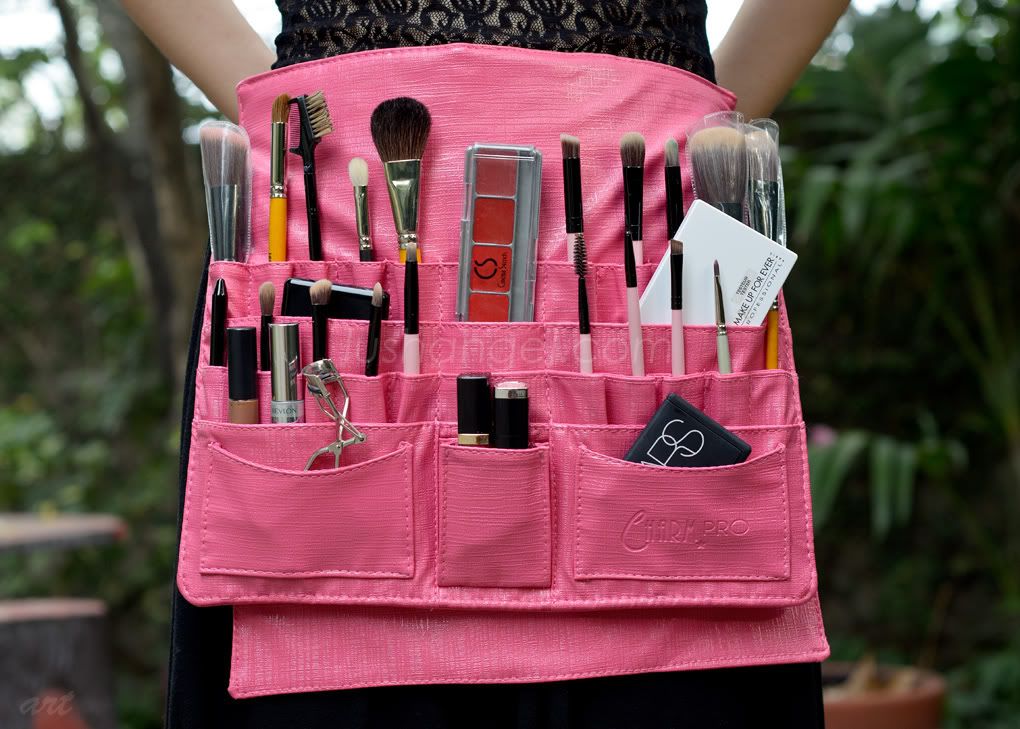 It has an adjustable belt, which can fit anyone.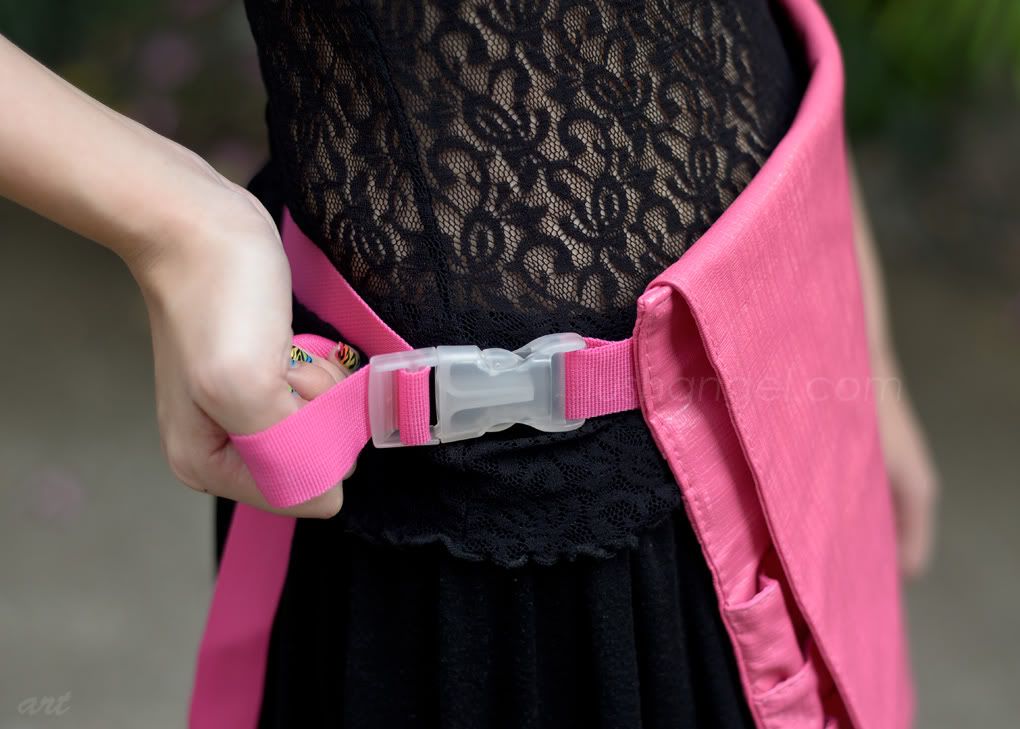 The textured fabric looks luxe, but more than its appearance, I love how easy it is to clean. We know how hard it is to take off makeup stains, whether it's powder, foundation, lipstick or eyeliner. With this material though, you just need wipes for the stains to quickly come off.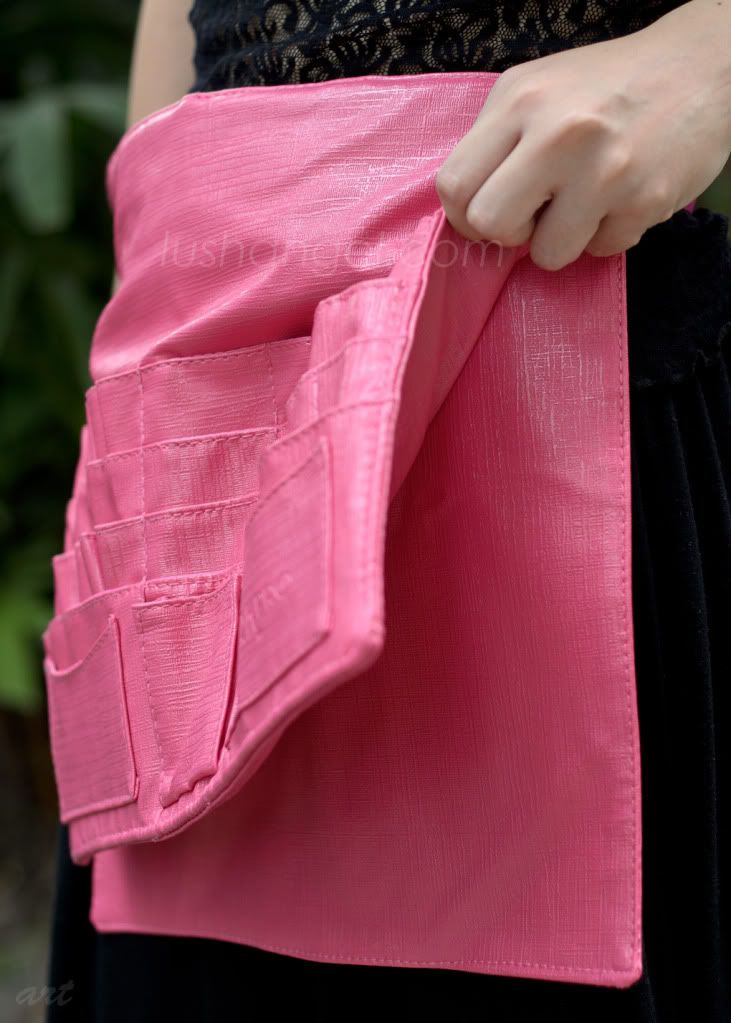 Now, the best part- you wouldn't need to wish to be like an octopus whenever you have to carry a lot of makeup tools around. LOL! Charm Pro Makeup Artist Toolbelt has 20 slots for makeup brushes (one slot can fit 2 to 3 small makeup brushes or 1 big makeup brush) and additional slots and pockets for all your other needs- scissors, eyelash curler, tweezers, and even makeup!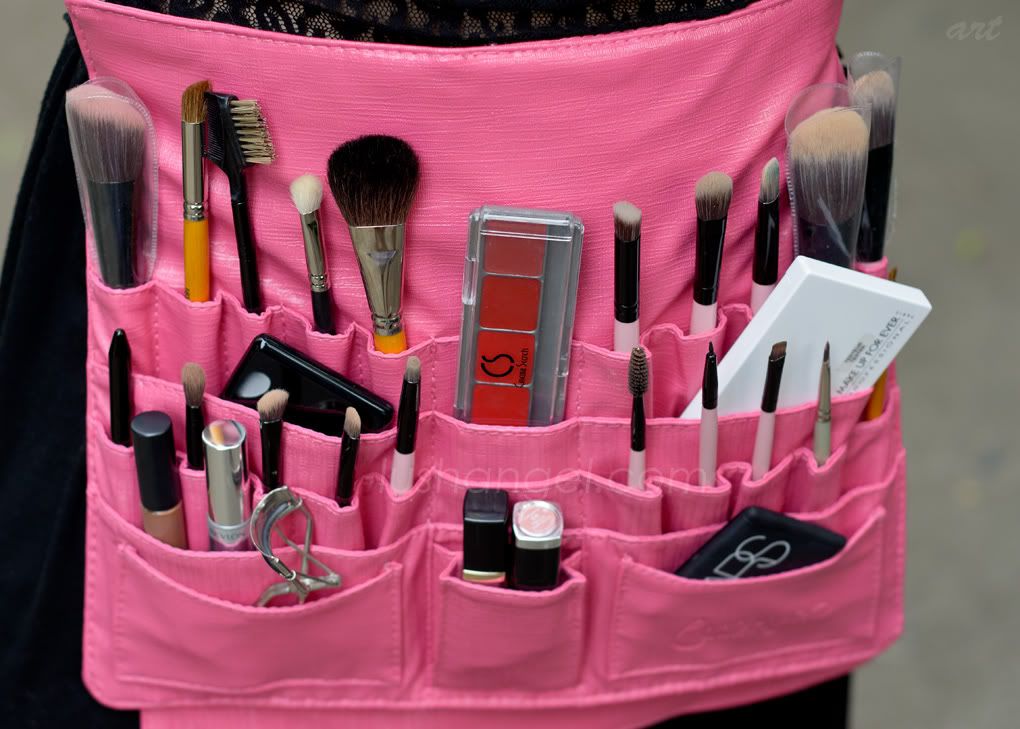 In addition to all theses slots, there's also a big pocket at the back where you can place more tools or even your palettes.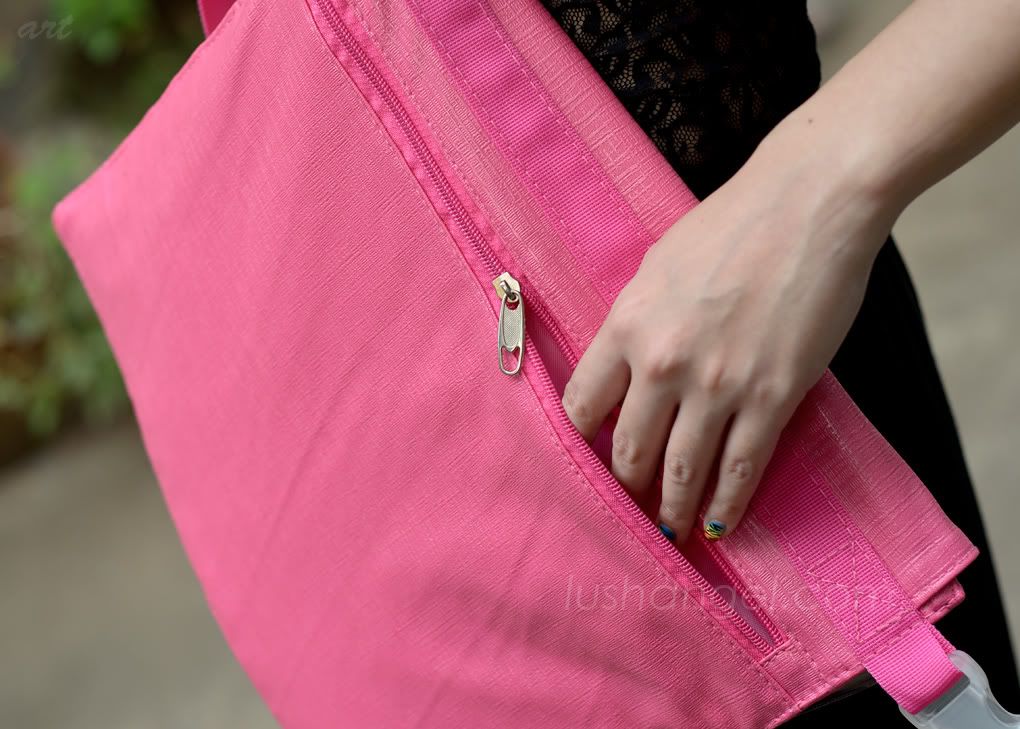 Another good use of a toolbelt is you can separate your dirty brushes from the clean ones. You can place all your clean makeup brushes in a brush case, while the used ones can stay in this toolbelt without having to worry about makeup stains on the fabric. Plus, with the huge flap, your brushes are ensured to stay in place inside your bag.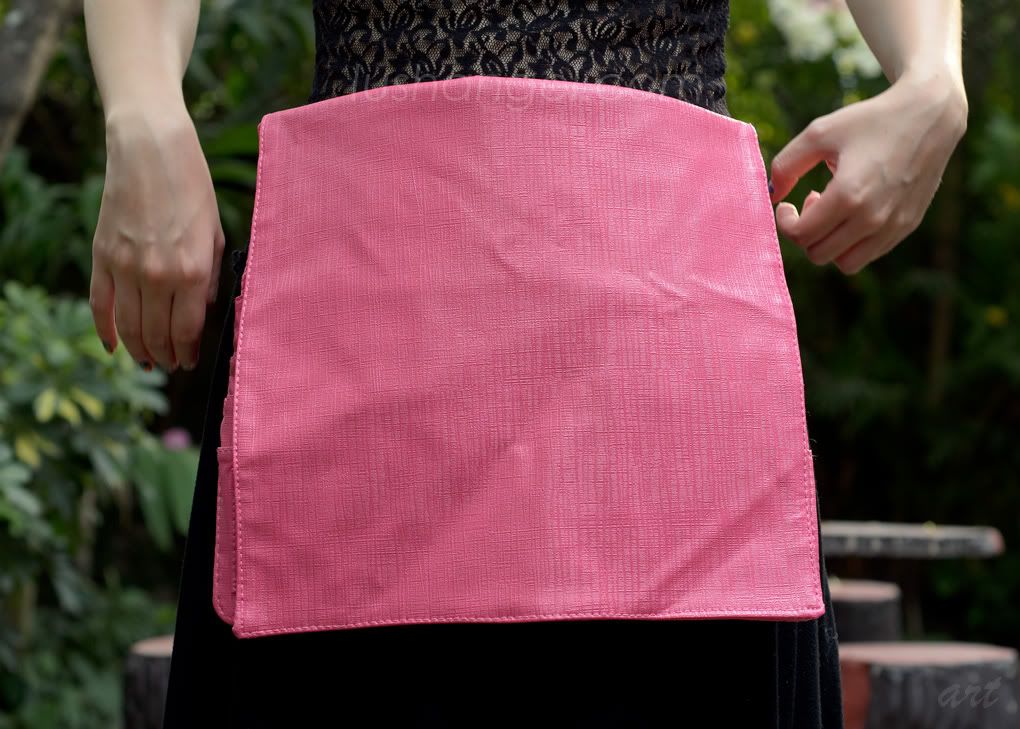 For those who aren't into pink, it also comes in black. Of course, the kikay in me would always win- Pink it is! 😀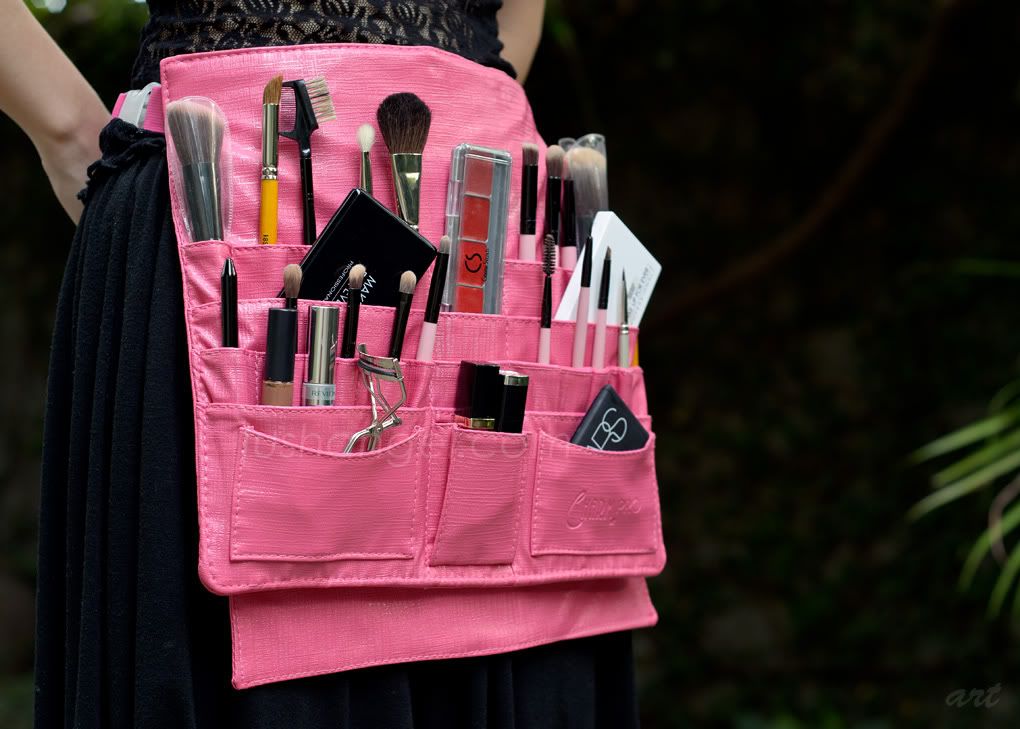 Charm Pro Makeup Artist Toolbelt is available at Beauty & Minerals. As an introductory price, Charm Pro Makeup Artist Toolbelt is only PHP 999! Buy now before it goes on retail at PHP 1,200. 😀
Also, Beauty & Minerals is having its Midsummer Sale until May 31, 2012. Head on to their website to see items on sale. 😀