I already shared a brush guide video for Charm Travel Pro Brushes v3. If you haven't seen my video blog, click on this link. Now, it's about time I give my review of the most-talked about Charm Travel Pro Brush Set v3.
Packaging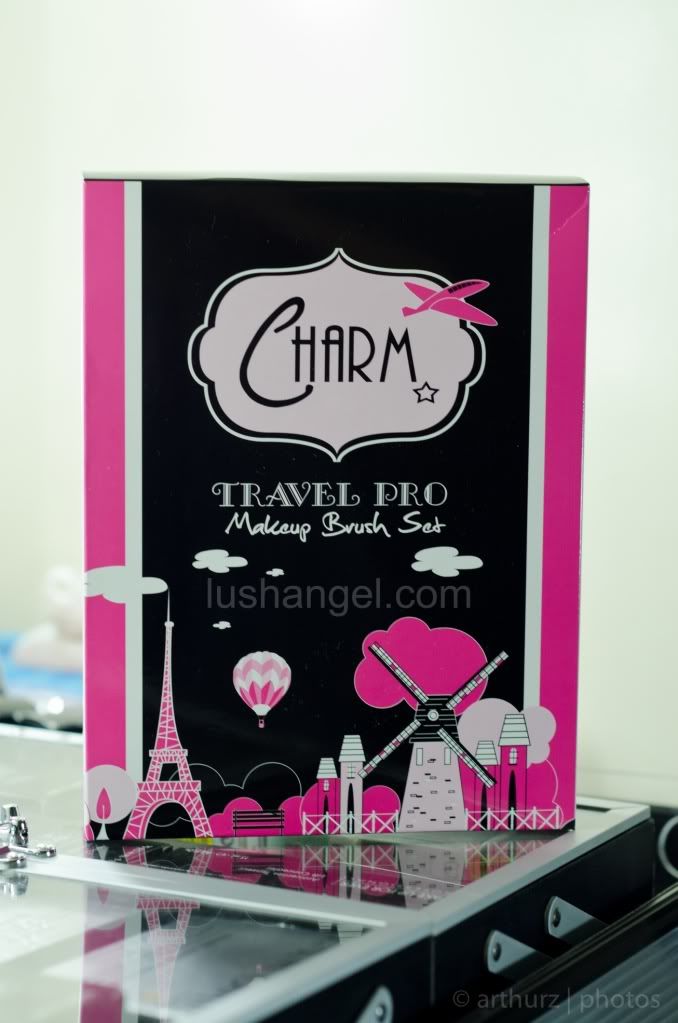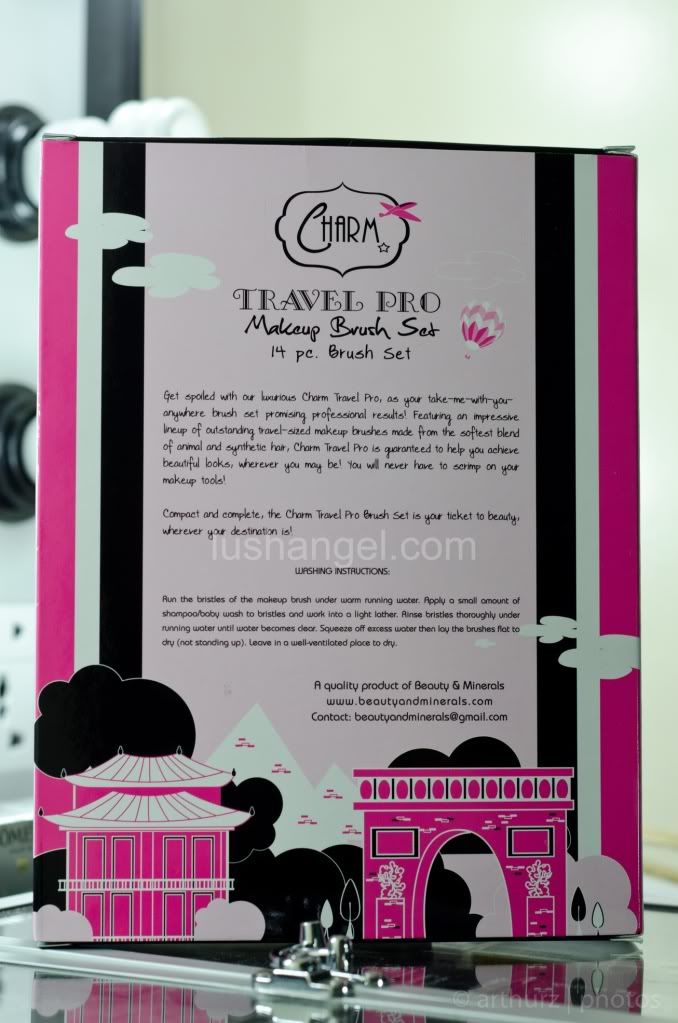 The box itself already screams TRAVEL having all those photos of popular landmarks all over the globe. It's so chic! Plus, having a box makes it easy to give it as a gift. Perfect for the coming holidays! 😀 I don't have any reason not to love it. If I have to give one complaint, it's just that I don't have the heart to put it in the trash bin. After opening it months ago, I still have the box until now. It's taking up space in my cabinet. Hehe! It's just too cute to put it away. 😀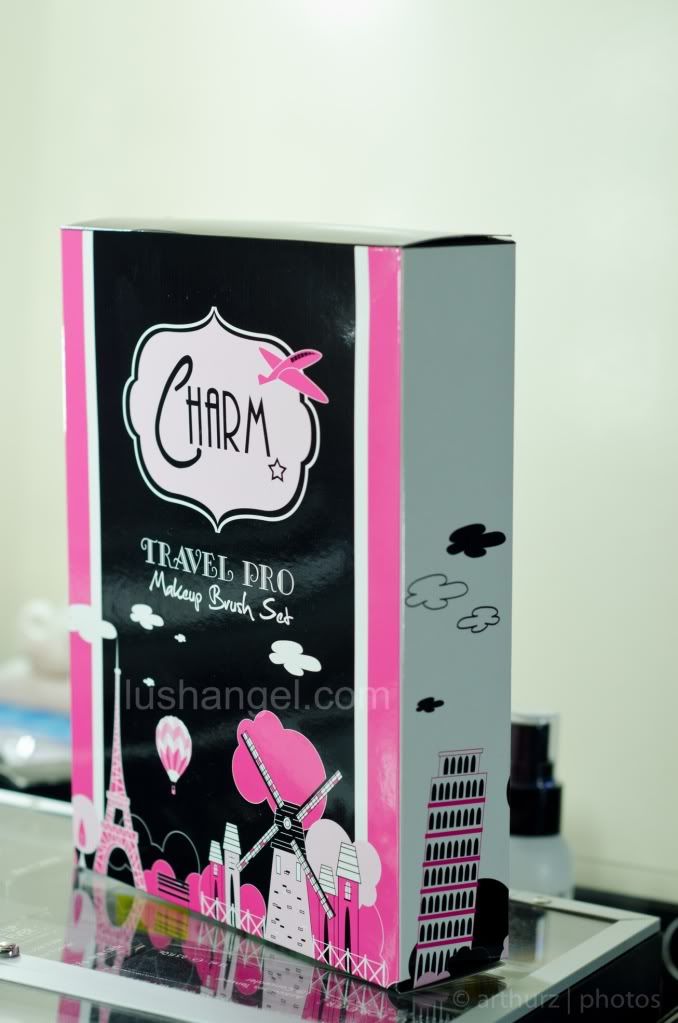 Casing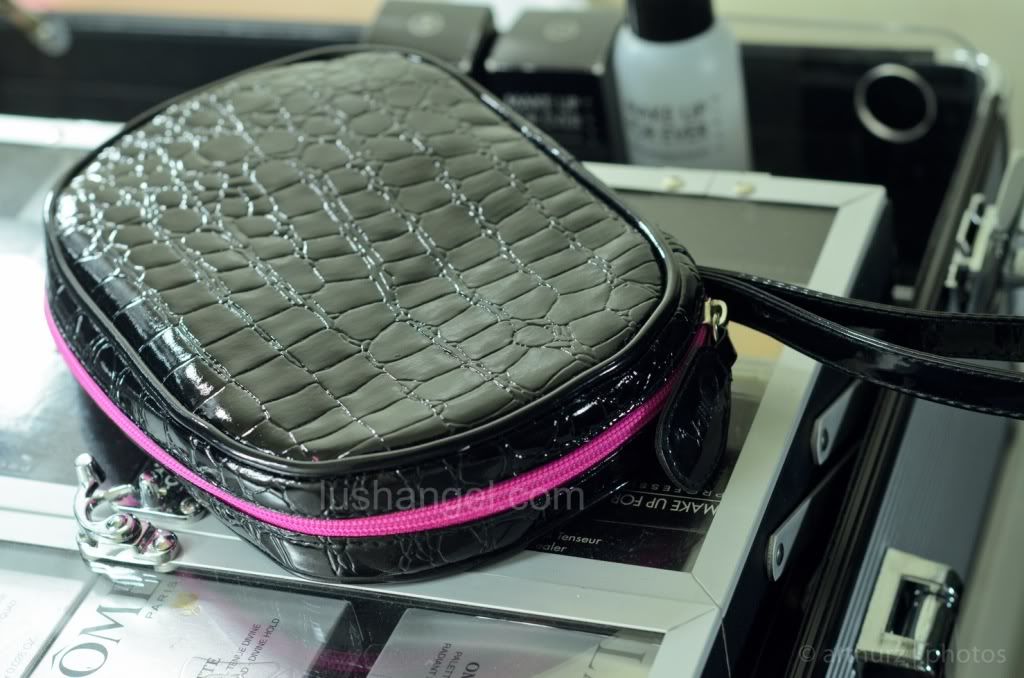 I guess every girl would love the black faux crocodile leather pouch with a hot pink zipper contrast. I'm always in love with black-hot pink combo! The pink lining inside is so girly, as well. It also has plastic flaps to protect the pink lining from getting dirty. If I have to put back used brushes, I won't have a hard time cleaning the cloth. Plastics are easier to clean when powder or cream sticks on them.
The pouch is available in one color though, which may not be attractive for those who are not into pink.
Brushes
From the name itself, you can definitely be like a pro with these 14 useful brushes included in the set. But obviously, the handles are shorter compared to the real pro brushes since these are in travel sizes.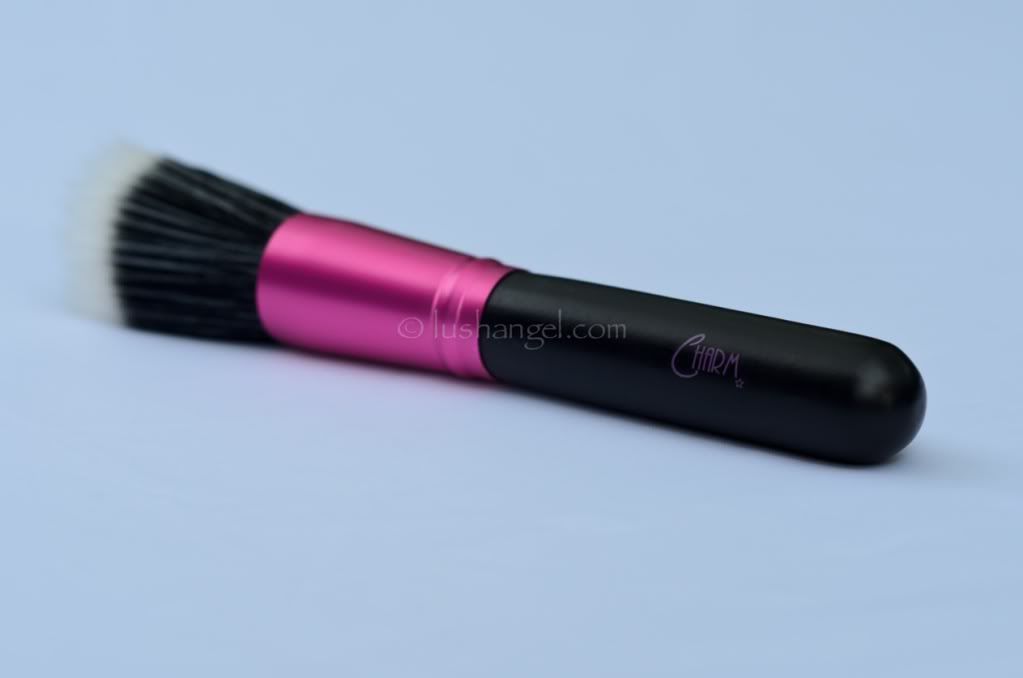 To go along with the color combination of the packaging and pouch, the handles are also in black and pink. As for the brushes, they are made from animal and synthetic hair, which are really soft. They don't fall out nor bleed!
Stippling brush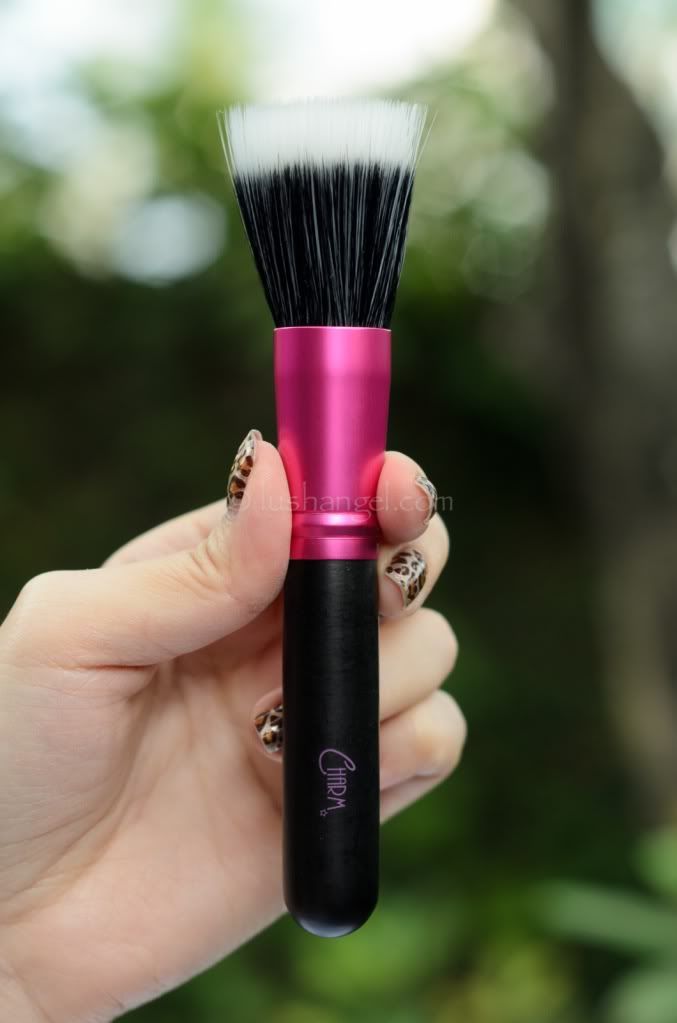 This brush can give an airbrush finish that a lot of ladies have been wanting these days. Just stipple the brush when applying the liquid foundation to achieve the look. This can also be used to apply primer. I love how this brush bounces off my skin. It also doesn't bleed, unlike others. It's just quite hard to remove liquid or cream products in this brush. Liquid and cream are the hardest to take off in any kind of brush, but you just need to have the right cleaning solution.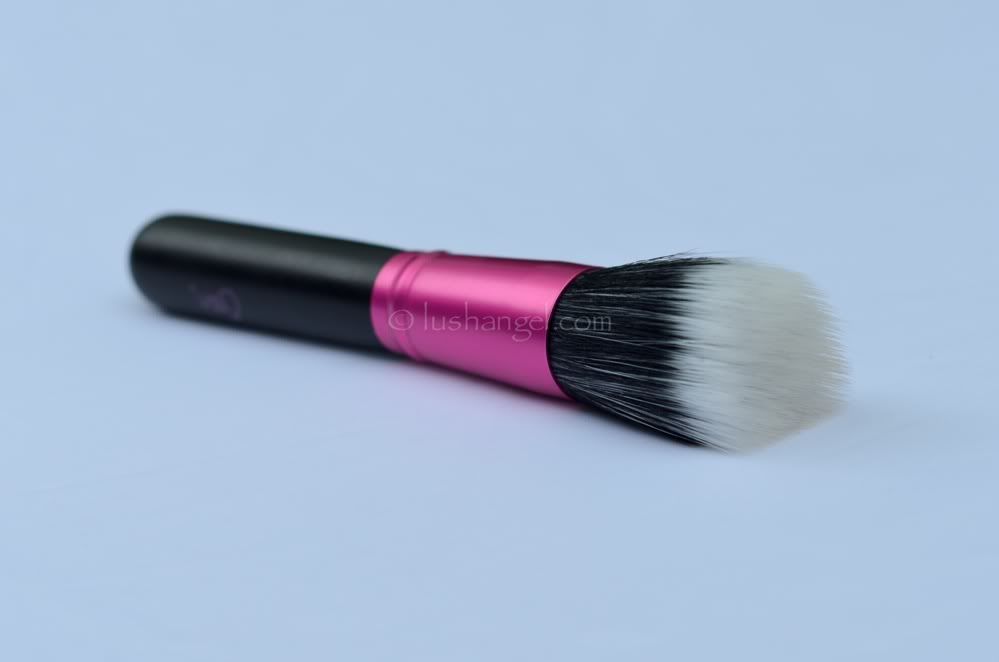 Foundation Brush
I love how I can use this foundation brush even in hard to reach areas. It's actually a great brush to build up liquid or cream foundation. This can also be used to apply moisturizer and primer. But just like the stippling brush, it's also hard to take off liquid or cream products. Usually, liquid foundation can really be tough to remove without the right cleaning solution.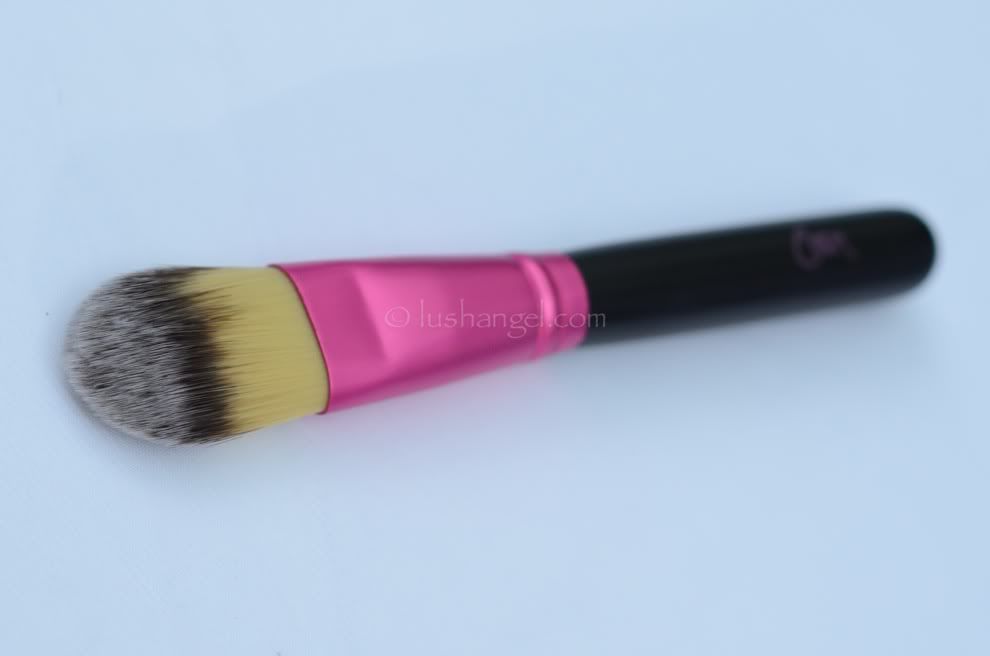 Concealer Brush
The size of this concealer brush is just perfect to apply liquid or cream concealer under the eyes, sides of the nose, edges of the lip, and other dark spots. It's easy to blend out the product with this brush.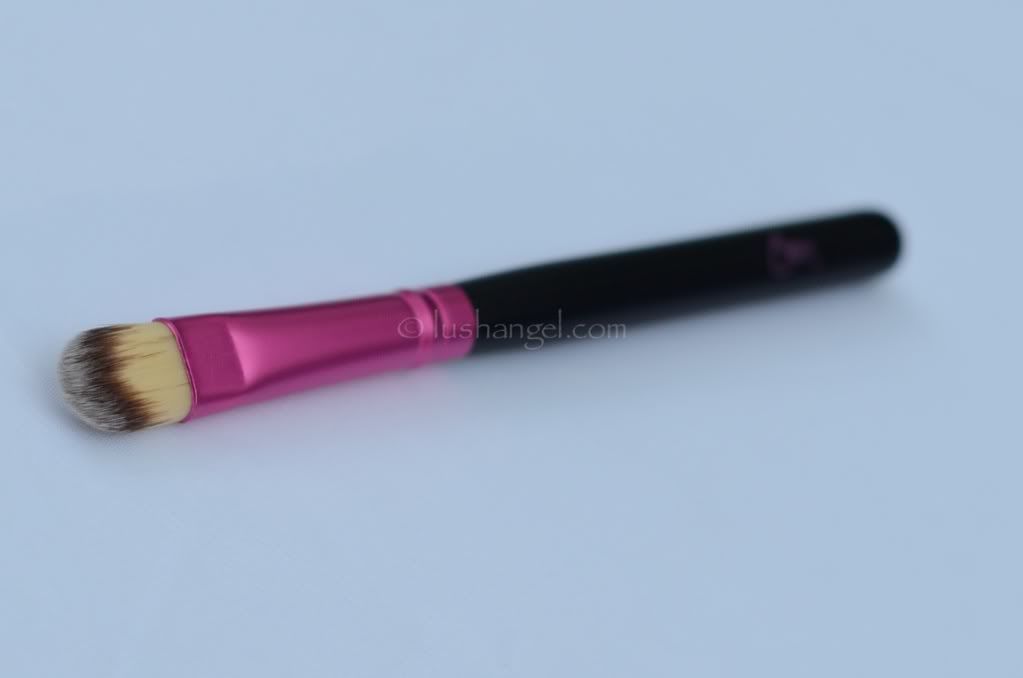 Powder Brush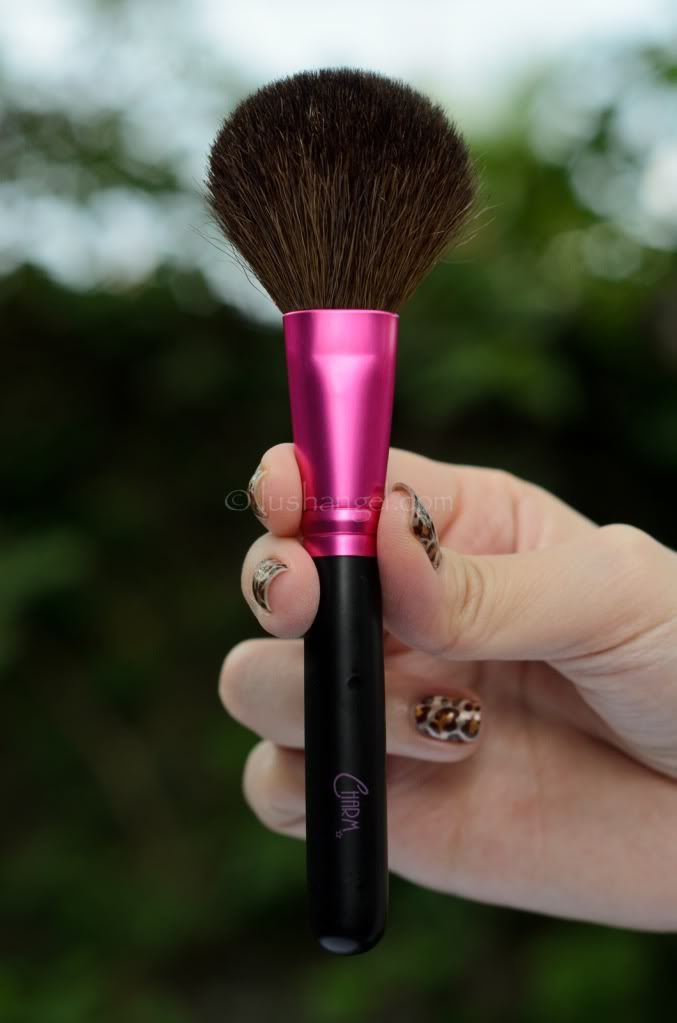 I love how this powder brush gives that sheer coverage. I use this to set my liquid foundation/ concealer and for touch-ups. The hair is soft and doesn't shed. The size is perfect even when I swipe some powder on the under eye area. I also use it to remove eye shadow fall outs. And with its size, I can also use it as a blush brush. This wouldn't be enough though for those who want fuller coverage of their powder foundation.
Angled Blush Brush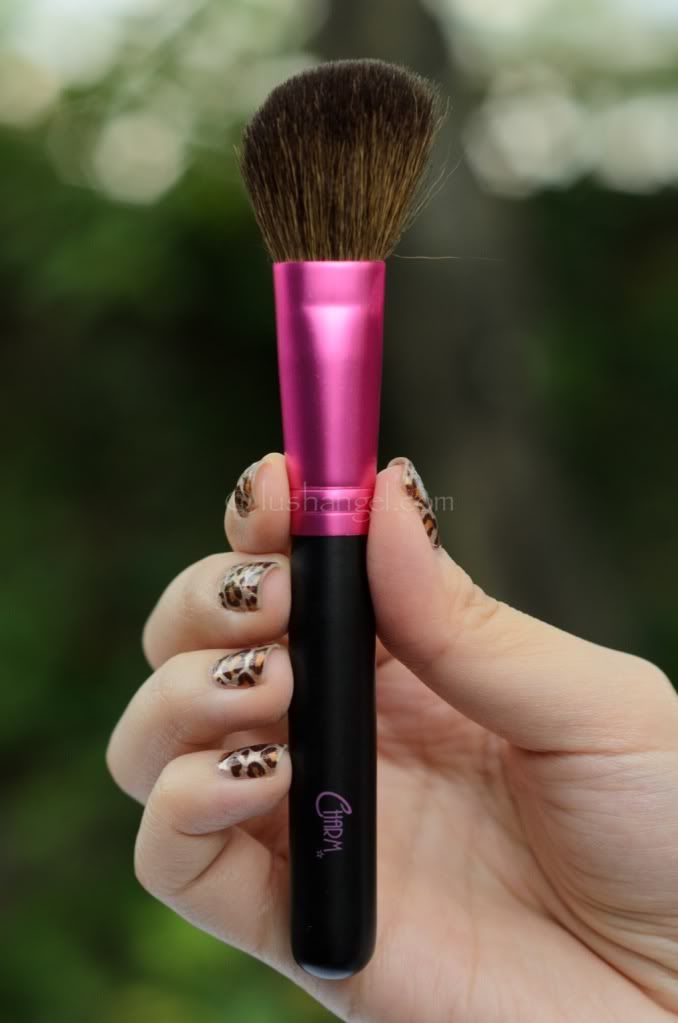 I love using this for powder blush, contour and highlight. It can grab too much product though because of its dense hair. I just make sure to tap off excess product before application and to blend the blush or contour powder to remove the harsh lines. The hair feels soft on skin and doesn't shed.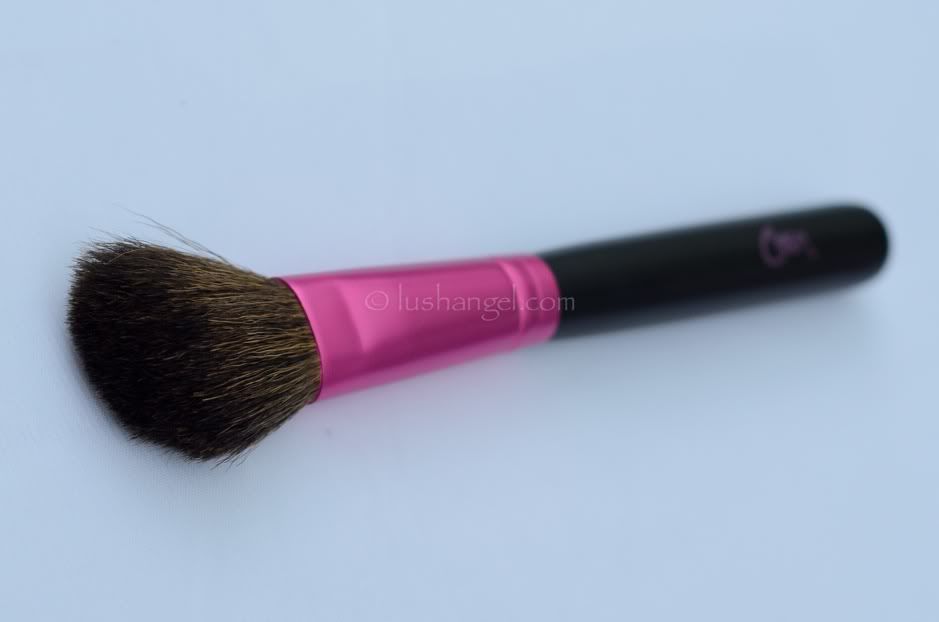 Wet/Dry Eye Shadow Brush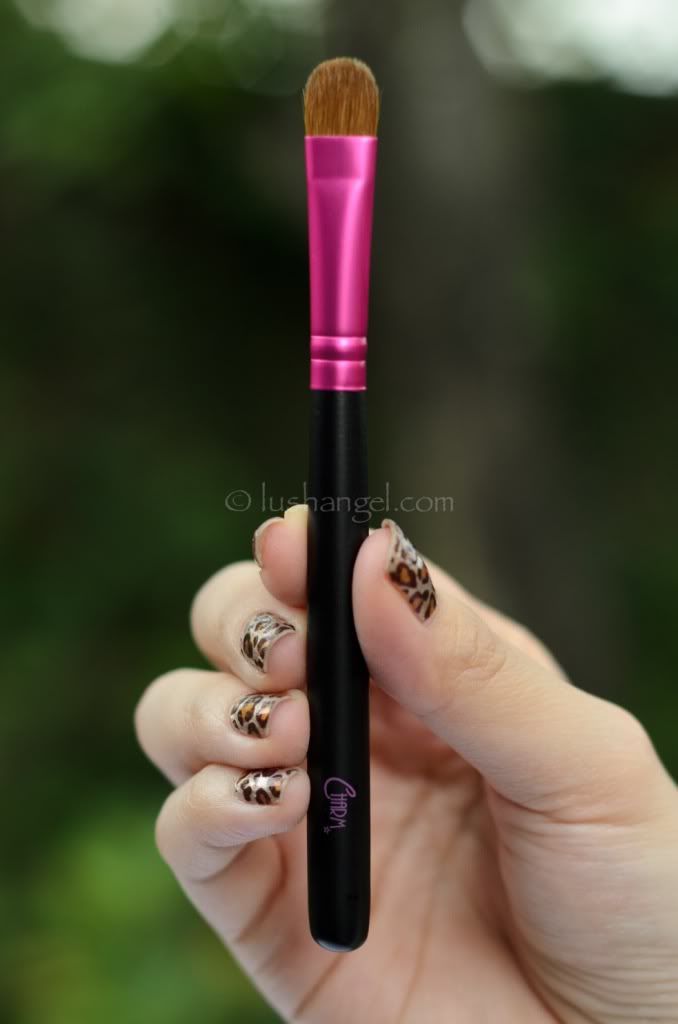 This eye shadow brush is great for both wet and dry application, though it doesn't grab too much product to pack on my lids. The size of the brush is perfect even for those with small eyes. The hair is soft and doesn't shed.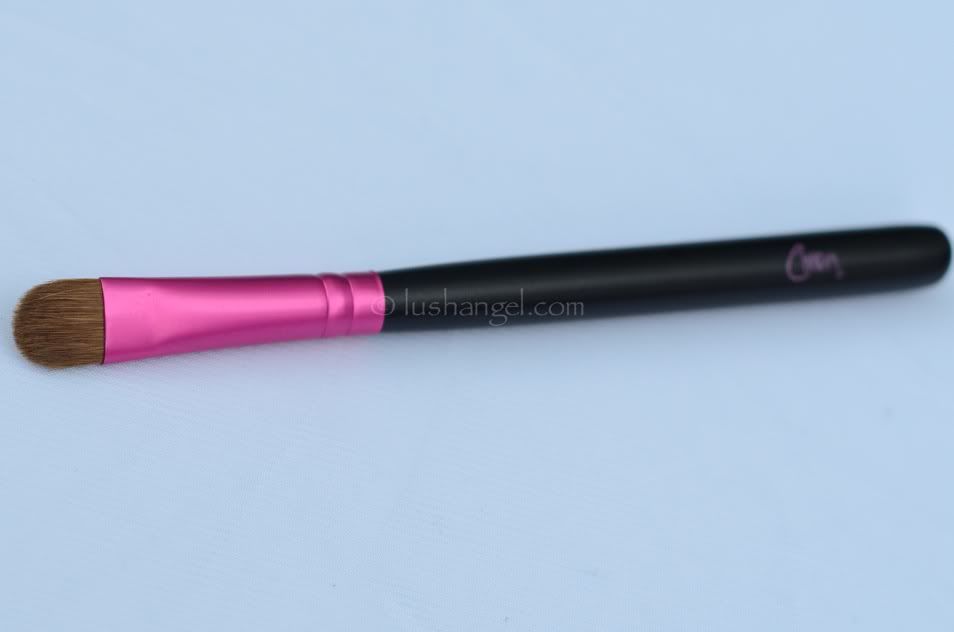 Blending Brush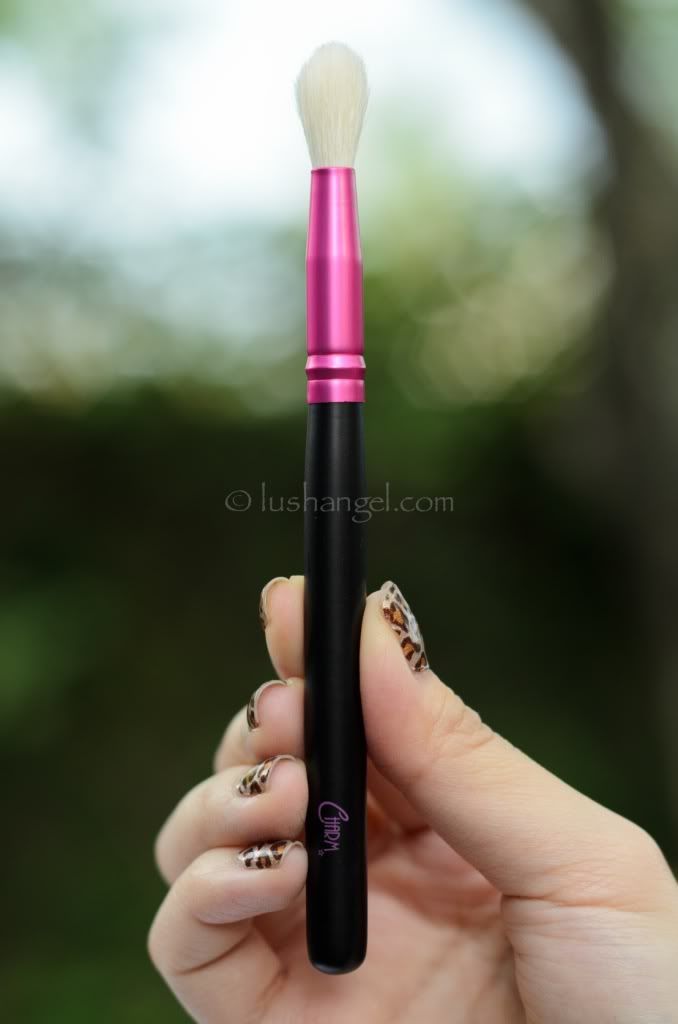 This is one of my favorite eye shadow brushes. If there's only one brush I need to carry around, it's this blending brush. It works like my MAC 217 blending brush. It removes harsh lines and makes blending eye shadow easier. It can also be used for highlighter application on the brow bone, and even shadow application all over the lid or outer-v. But since it has white hair, it's a bit difficult to remove dark eye shadow stains. I have the same problem with my MAC 217 brush. But with a little bit more cleaning, it's white as cotton again. 🙂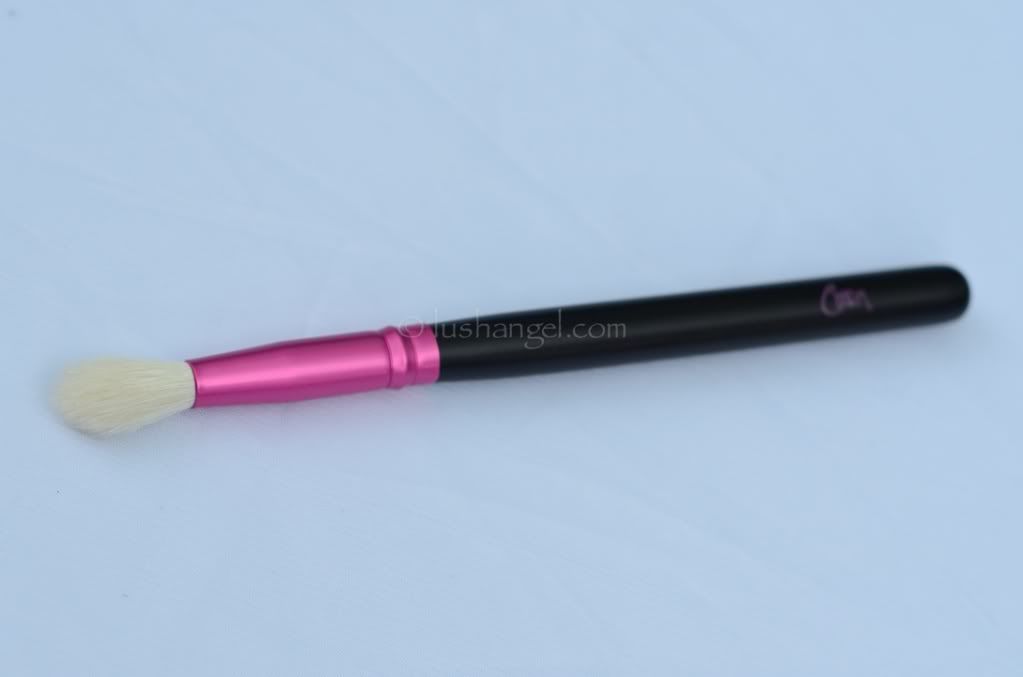 Crease Brush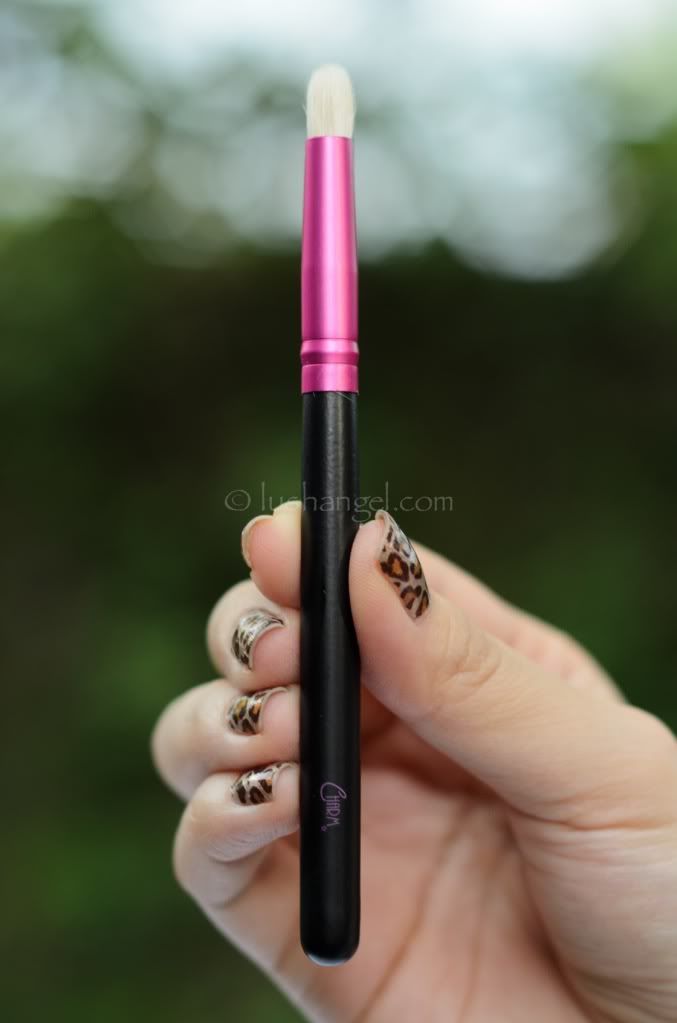 This is another eye shadow brush that I love using. It's pretty close to Make Up For Ever's crease brush. It's easy to create crease with this brush. To avoid harsh lines, just make sure your hand is light enough while applying the eye shadow. Then, you can use the blending brush to highlight the brow bone and touch a bit of the crease for the colors to blend. I love the combo of the two brushes. I also use this crease brush to intensify the color on the outer-v and to apply eye shadow on the lower lids.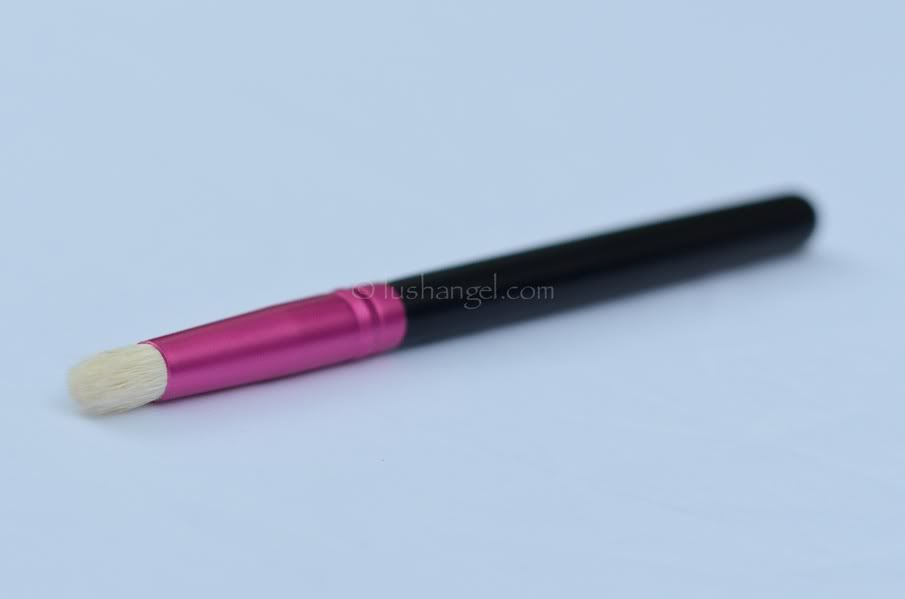 Angled Eye Shadow Brush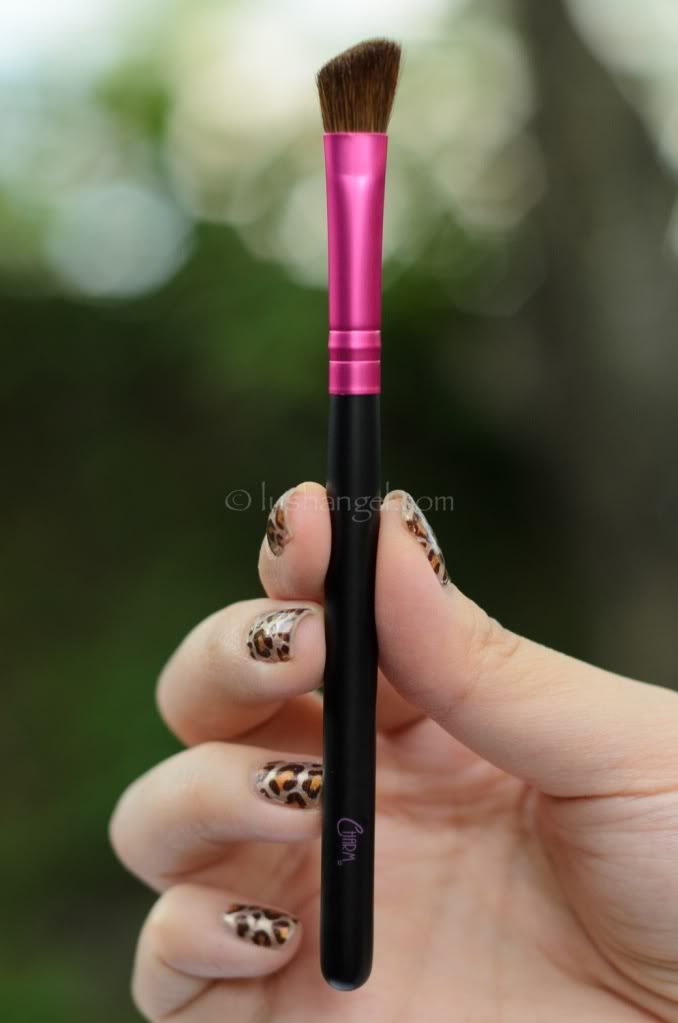 I love how multi-purpose this brush can be. I can use this all over my lids if I want a sheer color. I also use this for the crease and for the outer-v. I can also create nose line through this brush, but I make sure to tap off the excess product and blend it out. The hair is also soft and doesn't shed, just like the other brushes.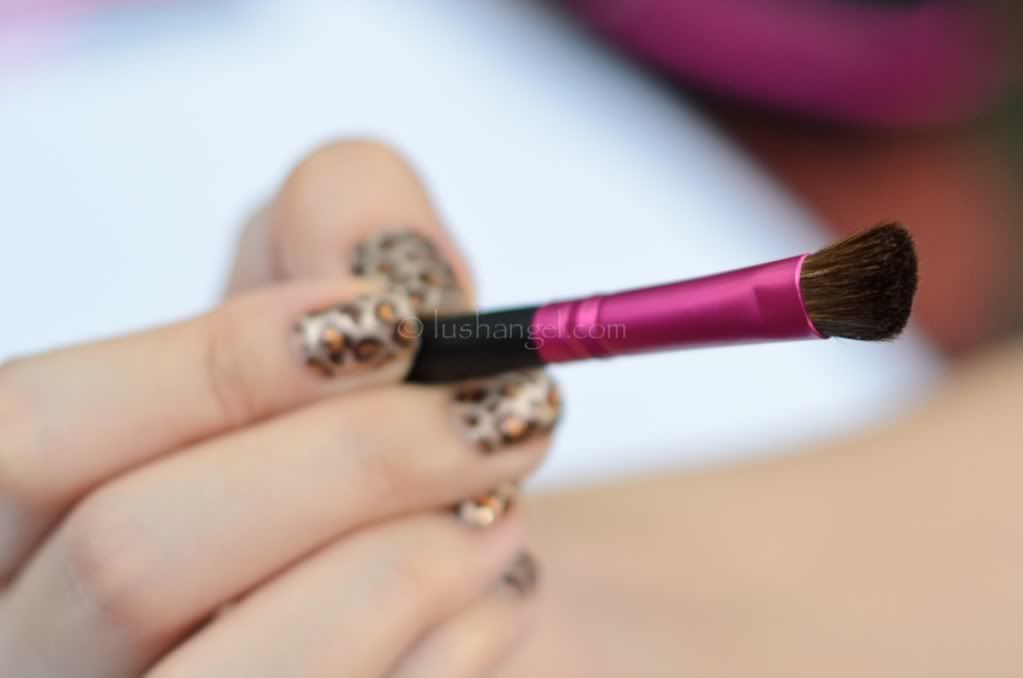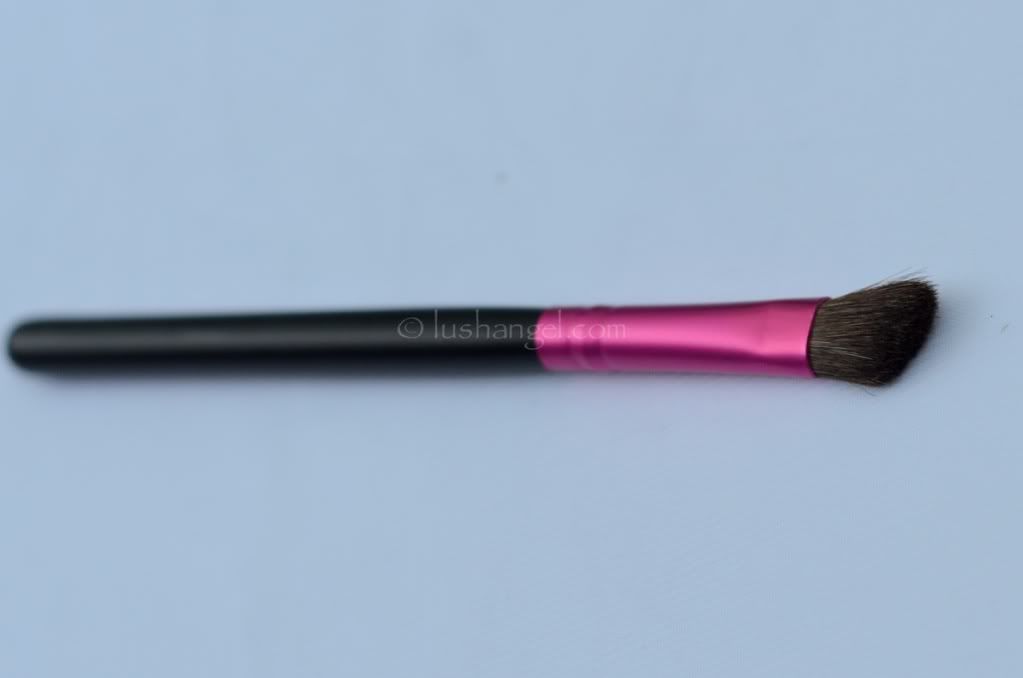 Flat Liner Brush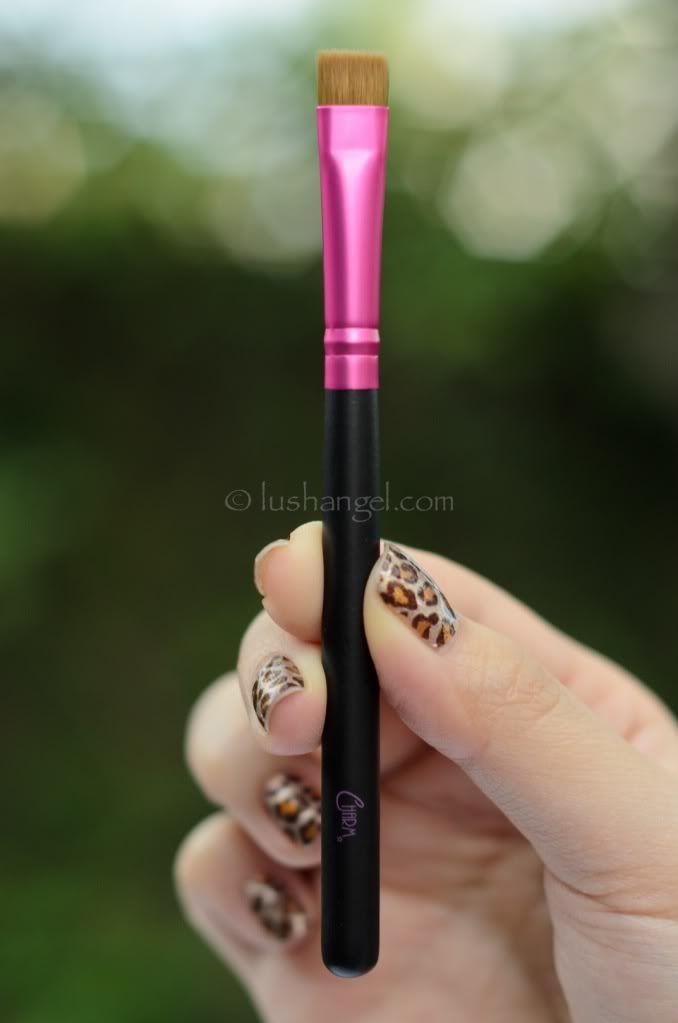 I primarily use this flat liner brush to put powder eye shadow on my lower lash line. I find it too thick to use it for cream/ gel eyeliner. I don't feel any tugging as I line my lower lash line. The hair is soft and doesn't shed.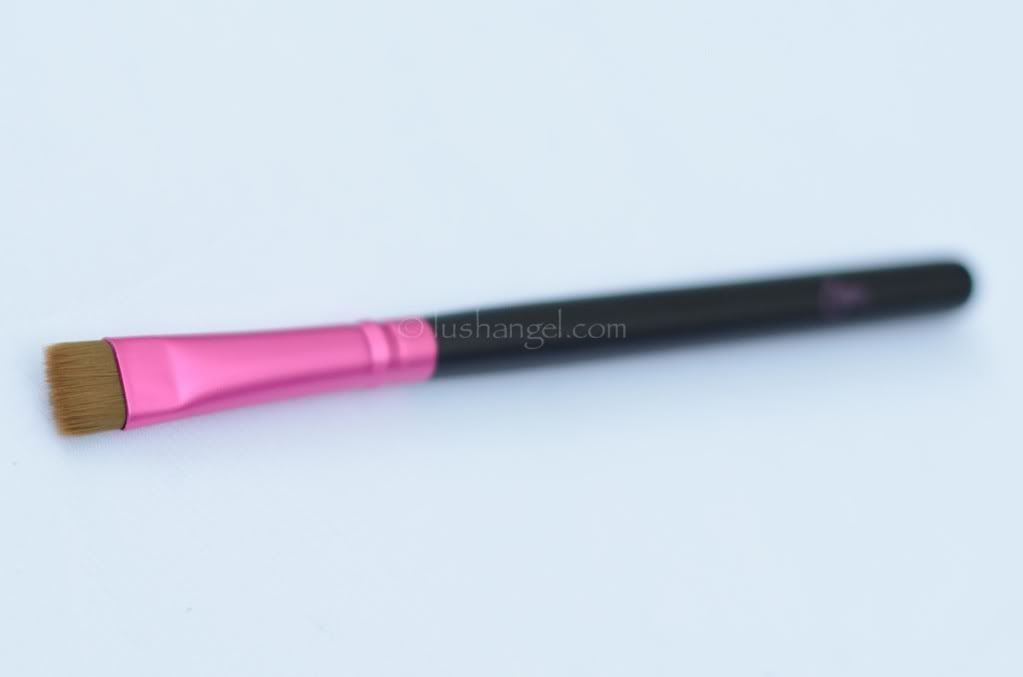 Bent Eyeliner Brush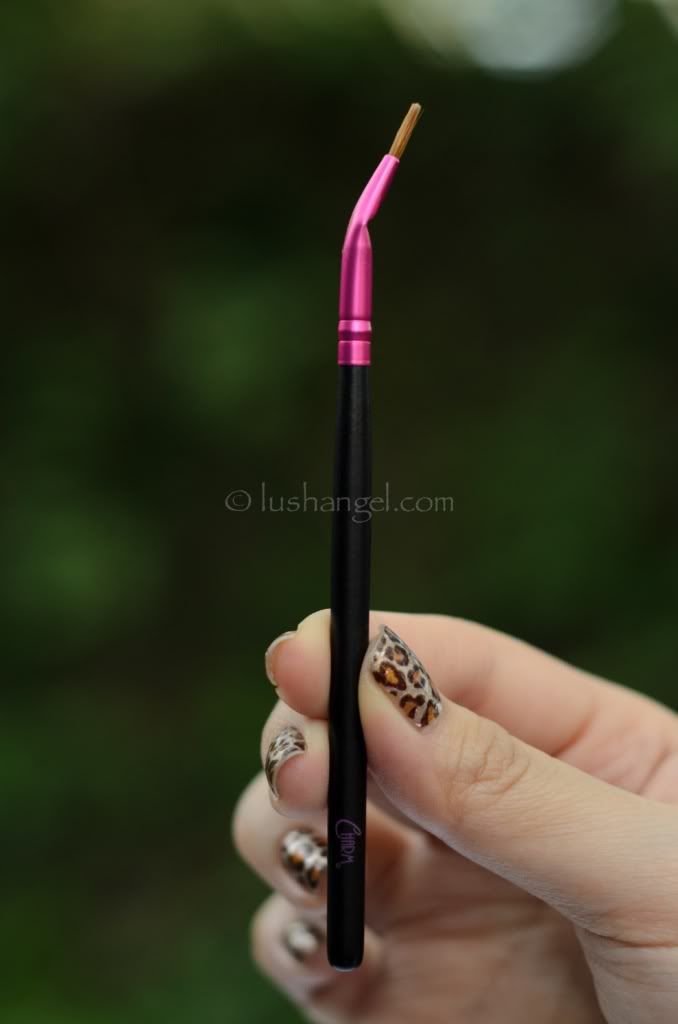 I use this for liquid / cream / gel liner application on the upper lid. I find it a bit difficult to control though as the hair isn't stiff enough. Some strands tend to seperate, making it hard for me to make a really fine line. It works for me though since I seldom create an ultra thin line on my upper lash line.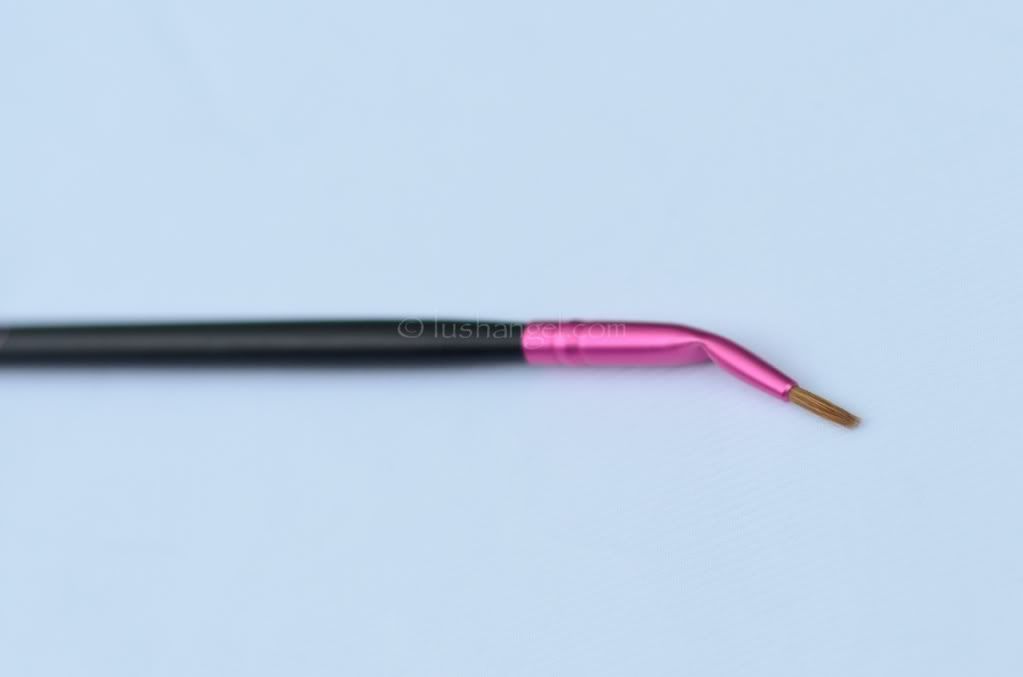 Eyebrow Shading Brush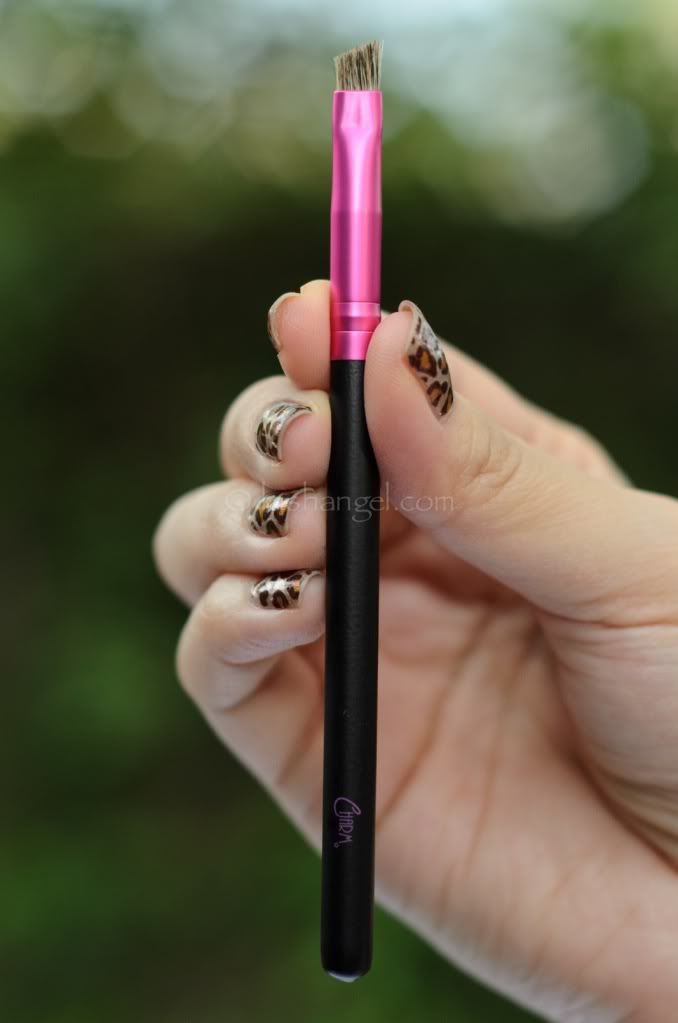 This is another favorite brush that I always carry around. It can be used both for powder and cream. It grabs a good amount of product and it's very easy to control for that natural looking brows. The hair doesn't shed.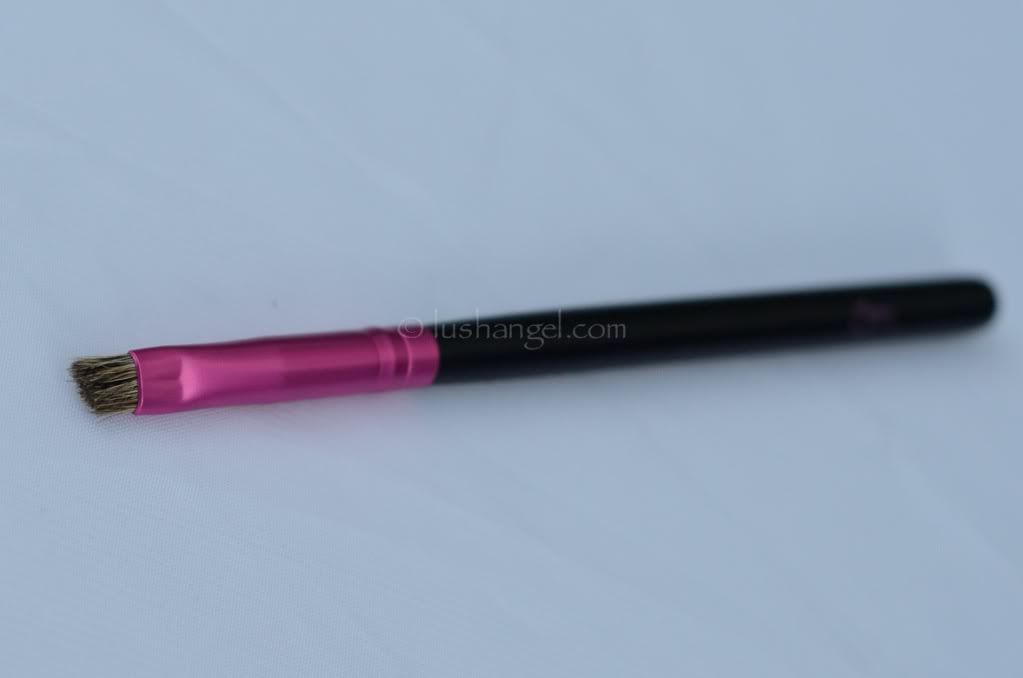 Brow Spoolie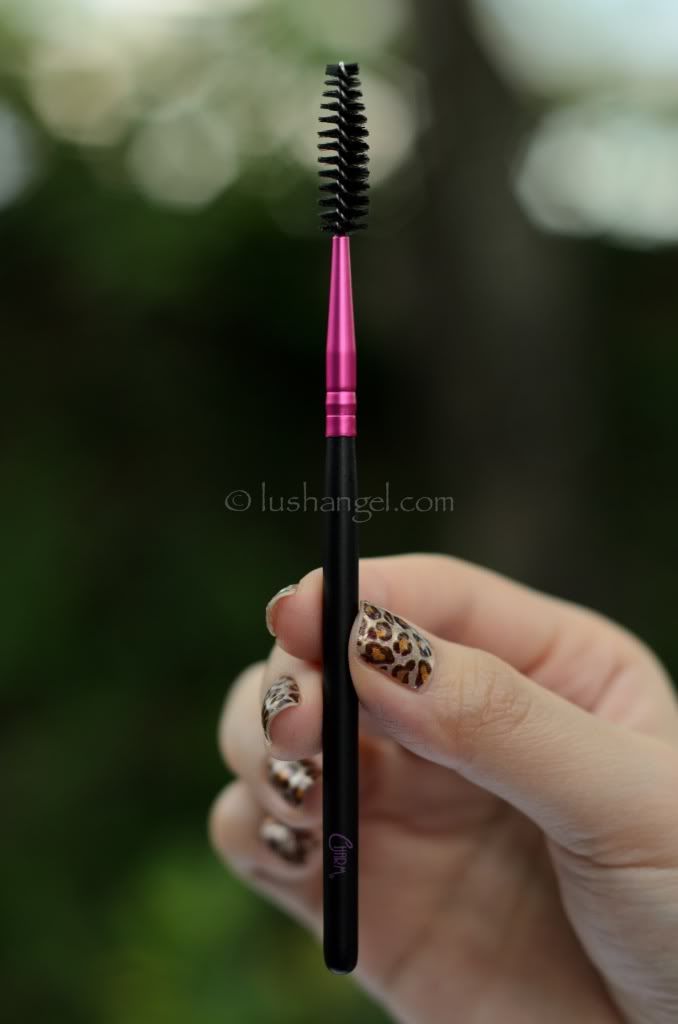 From the name itself, it's really made for the brow, like a hair brush. You can also use this to apply eyebrow mascara to put the strands in place. It can also remove mascara clumps and separate lashes. The bristles are soft, which is perfect even for those with sensitive skin.
Lip Brush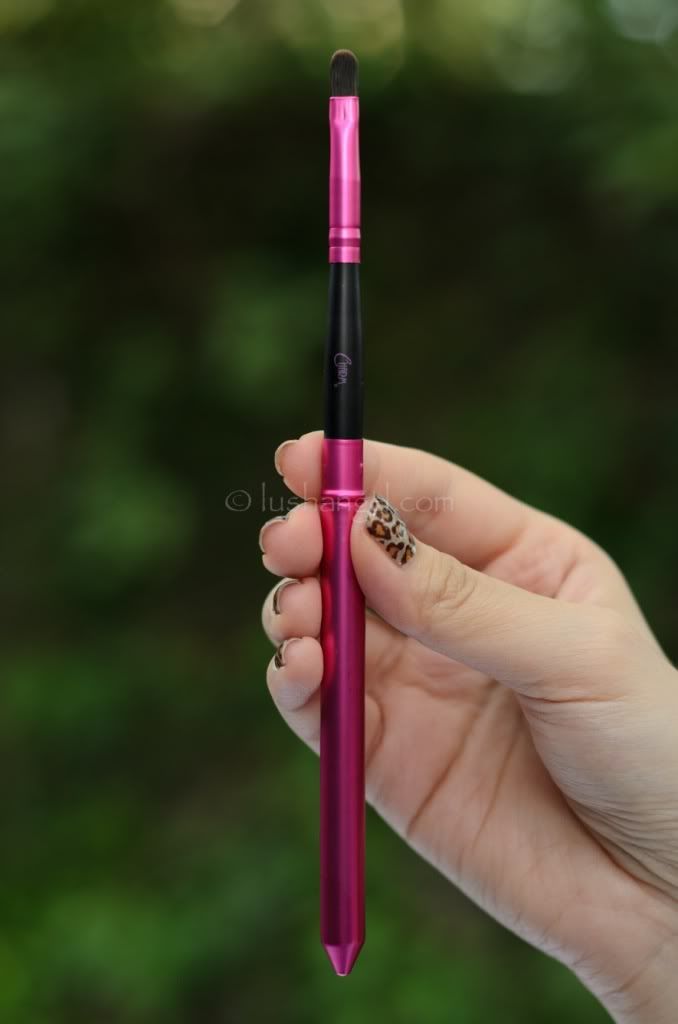 The size of this brush allows me to grab a good amount of product to spread on my lips easily. At the same time, it can line the edges of my lip without any difficulty. With its soft hair, it's very easy to control and glide. Aside from lipstick or lip balm application, lip brush can also be used for spot concealing. The cap also keeps the brush sanitized.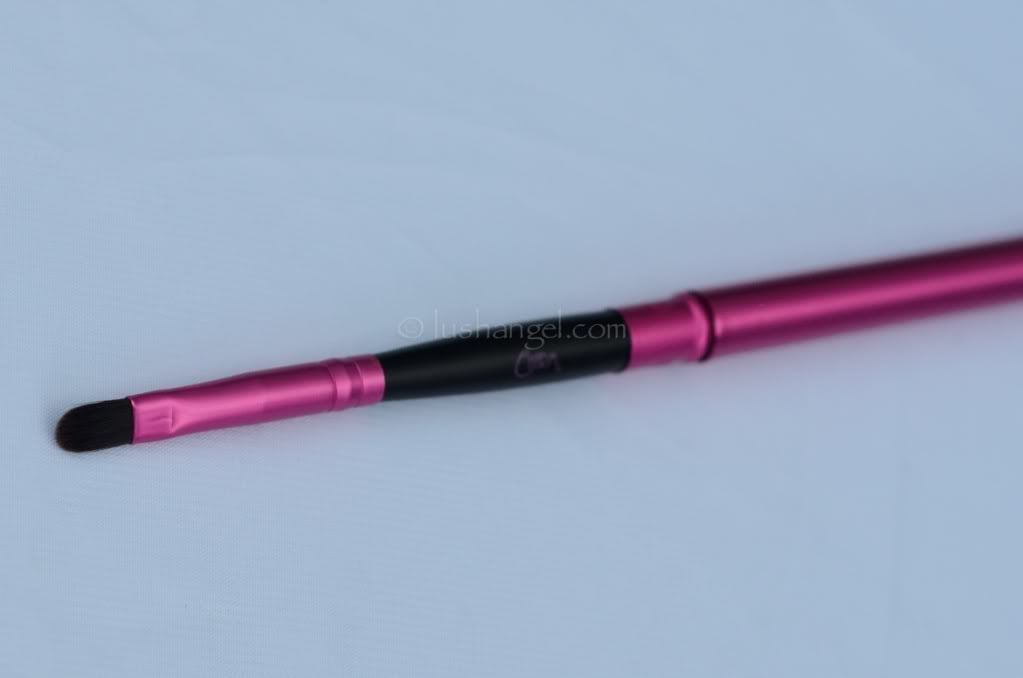 Overall
Charm Travel Pro Makeup Brush Set v3 is definitely not all about the looks. No doubt, from the packaging, to the case, and to the handles, it's really chic! If you're buying though, it's not all about the presentation, the bag, or the color (although I know a lot of us have this tendency…hehe). You're buying Charm because of the brushes. But I have to say, I'm impressed that the quality of the brushes was not sacrificed at all. In fact, it exceeded my expectations. The quality can be comparable to those expensive pro brushes. And having this travel size? Oh, it's such a genius! I need this sooo much. I can't bring along my brush set anywhere all the time. I actually don't bring a set when I travel. I find it too bulky and a bit heavy. You know, every pound counts when I travel! LOL! I just bring a max of 3 brushes and squeeze them inside my vanity kit. But since I got this travel set, I've been bringing this along wherever I go. It's now always part of my luggage! Hello, I don't think the weight of this brush set would matter! It's so light and best of all, I can easily slide it inside the pockets of my luggage or in between my clothes. Now, isn't it obvious how much I'm loving this Charm Travel Pro Brush Set?! 😀
Charm Travel Pro v3 Brush Set is priced at PHP 2,200. You can order from Beauty & Minerals with free shipping nationwide.