I've heard a lot of good feedbacks about Laneige. I haven't had the chance to try anything from the brand though until I got this- Laneige Snow BB Soothing Cushion. The moment I opened it, it got me so curious. Yes, we already know what BB cream is. It has been a craze for quite some time now, especially with all the beneficial claims that come with it. As much as I want to go for BB creams for my daily use, my oily skin doesn't allow me to. Those that I have tried made me really greasy in just an hour! After a few tries, I gave up and thought it's really not for my skin. But a BB cream in a unique cushion, housed in a compact??? Hmmm… I thought it's worth giving it a try. After weeks of using it almost everyday, here's my full review of Laneige Snow BB Soothing Cushion.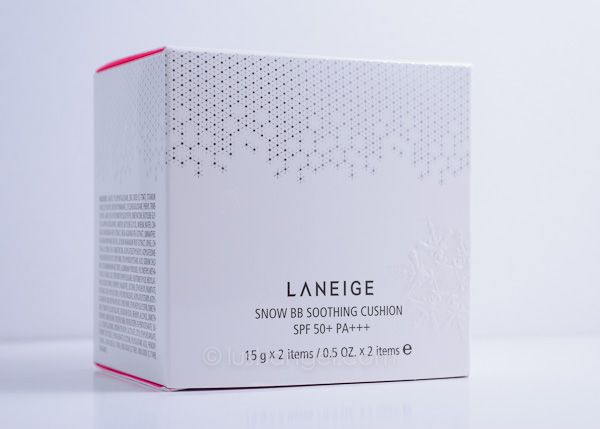 Product Information
Revitalize tired skin with instant cooling, Long-lasting makeup. With its exclusive White Plus Renew Complex and SPF50+ PA+++ it shields out harmful UV rays, and keeps your skin refreshed even in extreme weather.
A new-concept cushion-type BB with five active ingredients for Whitening + Sunscreen + Sweat-proof + Soothing + Makeup contained in the cushion to maximize the refreshing and soothing sensation. Every time you touch it, the air pump in the cushion contains air bubbles for thin and skin-friendly makeup.
Also, it is provided in two separate containers to preserve the active ingredients and their functionality.
The formulas can be used fresh and safely from start to finish.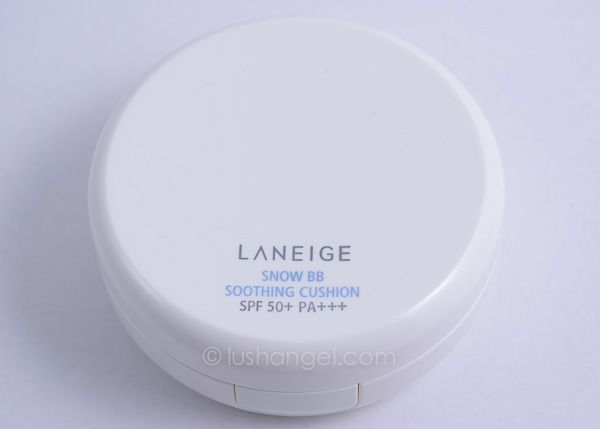 I love it because…
a box includes a compact with refill inside, PLUS another refill sealed in another packet. Yes, it has 2 refills in one box!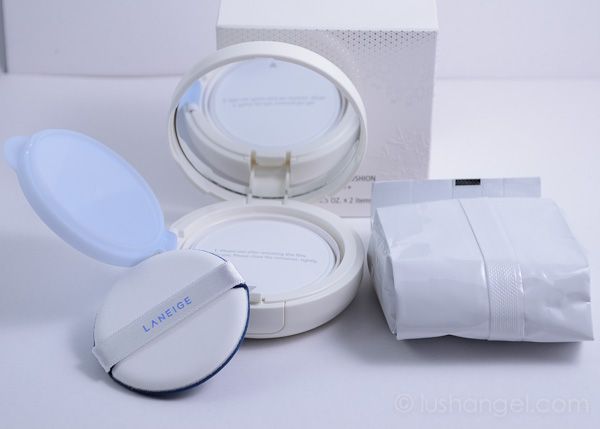 the applicator doesn't leave streaks or absorb much of the liquid. I also appreciate that the applicator and cushion has a divider to preserve the active ingredients and their functionality.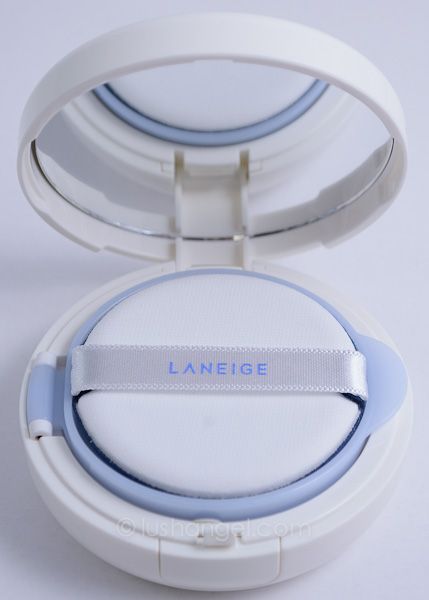 its emulsion formulation is packaged in a compact with mirror and applicator! It comes in a unique cushion form, designed using the air pump technology. The air pump in the cushion contains air bubbles that functions to disperse a thin layer of BB liquid onto the skin with just a light pat. It's definitely very convenient and not messy to apply!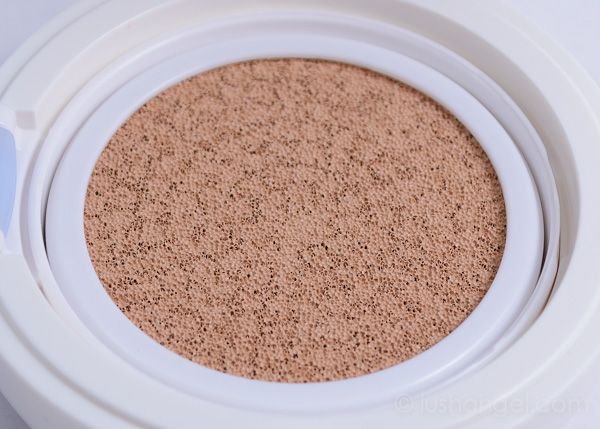 it's moisturizing. It has unique hydration technology, which provides 30% more moisture to the skin.
it's great for all skin types- dry, combination, and oily. See below for some tips on application.
it has light to medium coverage. It can cover not so dark blemishes.
it gives my skin that dewy effect, minus the greasy look.
it's lightweight.
it's available in 3 shades- Natural Beige, Sand Beige, and Brown Beige. I'm a Natural Beige.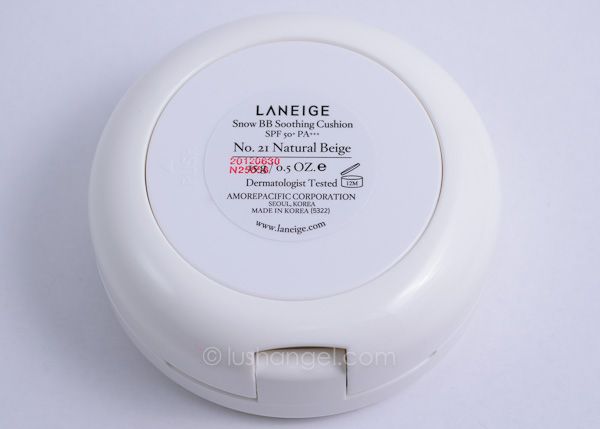 it's easy to blend.
it contains Laneige's patented White Plus Renew Complex, which inhibits melanin production and promotes a brighter complexion.
it has SPF 50+ PA+++.
it has that cooling sensation when applied.
it's long-lasting and sweat-proof. I tried using it the whole day when I had to be outdoors most of the time. It stayed pretty well from day until night!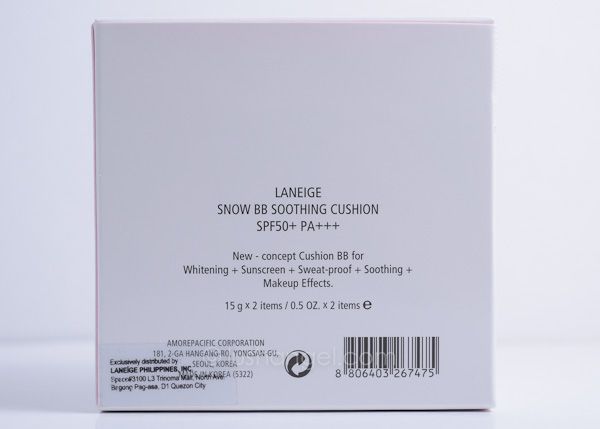 I didn't get any allergic reactions or pimples.
it's well-priced. A box, which includes a compact and 2 15g refills, is PHP 1,950. A Snow BB Soothing Cushion Refill 15g is PHP 950.
I wish…
it's easy to know how much product is left or have been used. Since the liquid is contained in the cushion, I wouldn't be warned ahead of time if I'm about to finish up the product.
it has slimmer compact. The case is a bit bulky, but not a problem with me as long as the cream is convenient to apply.
I can share it or use it on clients. Tube or bottle containers are still more hygienic when it comes to sharing.
Tips
Wash the puff when using it for the first time.
I still suggest applying sunblock even if you're using makeups with SPFs.
For dry skin, moisturize first before applying Laneige Snow BB.
You may or may not set the BB cream with powder, but setting it would prevent it from creasing- especially on the eye area.
For oily skin, set the cream with a translucent matte powder.
For light coverage, blend the bb cream using the applicator. Start on the cheek area, blending outwards.
For heavier coverage, apply the product by gently patting the applicator. For more coverage on blemishes, you can use your finger to pat and blend.
You can also use your trusty foundation brush to apply the product.
If you're sharing the compact with others, use a disposable sponge to pat on the cushion.
Overall
When I first opened the compact and saw the cushion inside, I thought it's way darker than my shade. Lesson learned: Don't be fooled by the cushion's color! The liquid in it is way lighter, so I would suggest trying the product in Laneige counters first to get your right shade. For my complexion, I'm a Natural Beige.
As said earlier, I have only tried a few brands of BB creams but all of them made me look so greasy after an hour or so. I expected the same thing when I first used Laneige Snow BB Soothing Cushion. I was so wrong! Although it's a moisturizing product, it doesn't make me look oily right away. Of course, I still oil up even if I set it with a matte loose powder. It's inevitable, especially if you have oily skin. I don't have to retouch every now and then though. I just use a blotting paper and I'm back to freshness once again! I find this product really long lasting. It also gives me that dewy finish without looking greasy. Best of all, it's a BB cream in a compact which makes it very easy and convenient to apply anytime, anywhere.
I recommend Laneige Snow BB Soothing Cushion to all BB cream lovers who want to achieve that radiant skin. For those who have been searching for a BB cream for all skin types, especially for oily skin, Laneige Snow BB Soothing Cushion is worth a try. If you're also looking for an easier and non-messy way to apply BB cream, then this product is made for you. I honestly think you're getting more than what you pay for in this product. It's very well-priced considering its inclusions in a box and most importantly, its quality.
Swatches and Samples
No. 21 Natural Beige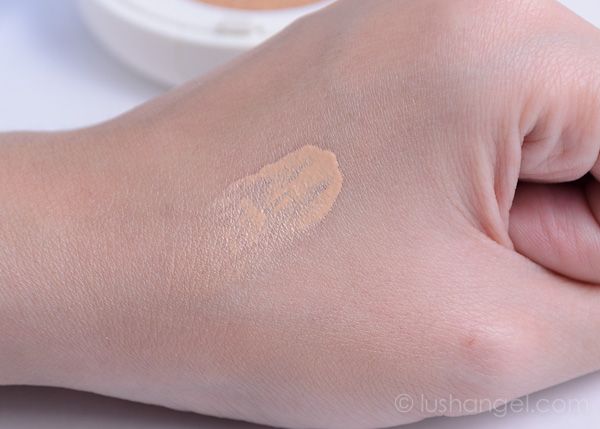 when blended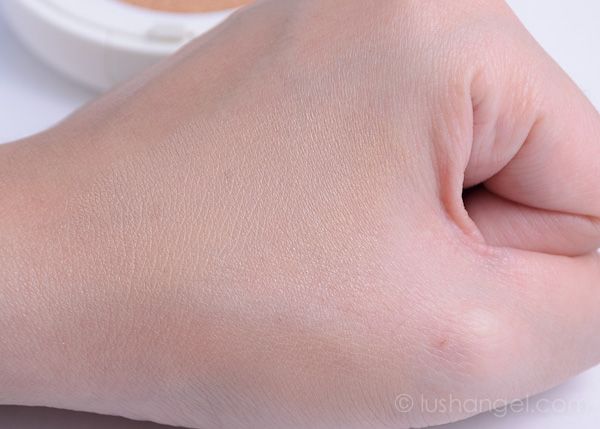 bare face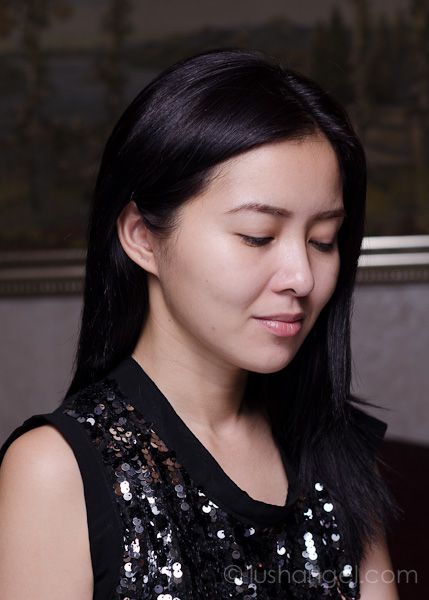 with Laneige Snow BB Soothing Cushion…
my eye area brightened, a few blemishes on the cheek area blurred out, and my skin more radiant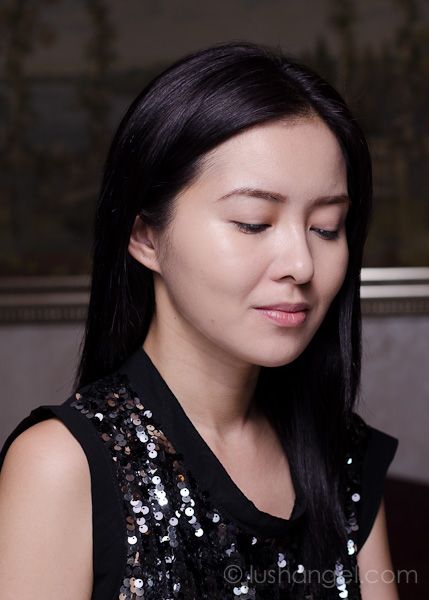 more coverage of Laneige Snow BB Soothing Cushion under the eyes and on blemishes, then set with loose powder…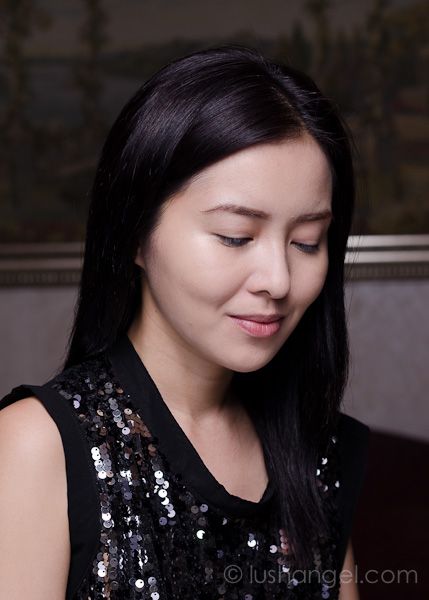 Laneige Snow BB Soothing Cushion is available at Laneige counters in Shangri-la Plaza, Trinoma, Mall of Asia, Robinsons Place Midtown Mall, Robinsons Galleria and Robinsons Magnolia.
For instant beauty, fashion, travel, foodie, or random updates from me, LIKE lushangelblog on FACEBOOK, FOLLOW  lush_angel on TWITTER and lush_angel on INSTAGRAM