One of the first questions I'm usually asked when I meet a client or a friend who just learned that I'm now a makeup artist is- "What is the best concealer?" It's probably one makeup product most women can't live without, unless you have a perfect skin- that is no under eye circles and not a single blemish. Well, of course, a foundation that's a shade lighter than your skin tone can also work as a concealer. But for those who have been using concealers, whether it's liquid or cream, I guess the quest for the best concealer never ends. To help you guys out, here's a review of a stick concealer from Revlon's PhotoReady line that you might want to consider in your search for the best.

Product Information
For a flawless, airbrushed appearance in any light. Oil-free and fragrance-free. All over face concealer helps erase imperfections and camouflage dark undereye circles. Full yet undetectable coverage. Photochromatic pigments bend, reflect and diffuse light. SPF 20. Available in 6 shades- Fair, Light, Light Medium, Medium, Medium Deep and Deep.
I love it because…
it's sealed with plastic when new to ensure you're given a new product.
it's in stick form. It's very handy that I can even slip it in my pocket like a lipstick.
it has SPF 20.
it's unscented.
it's creamy and very easy to blend.
it's very easy to use. I can just pat my finger to blend out the product for a natural finish.
it's available in 6 shades. The Light shade is just so perfect for my skin tone, especially for my under eye circles. It's almost undetectable when set with powder.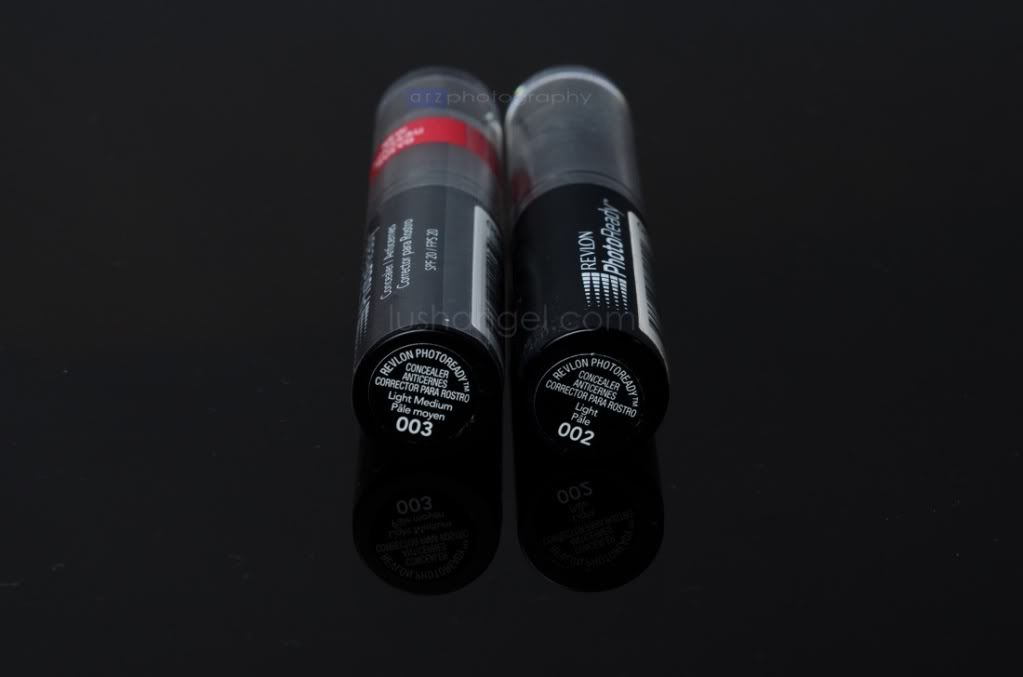 I don't break out.
it has medium to full coverage. It covers my under eye circles, redness and blemishes easily.
it can last the entire day when set with powder.
it's affordable at PHP 725 to think it can be comparable to high-end brands.
I wish…
it doesn't settle on my dry skin and fine lines. My under eye area has a tendency to be a bit dry and my concealer would seem like cracking. Well, I guess it's a usual problem when you don't moisturize. This can easily be addresed by moisturizing the under eye area before putting on the product.
I can retract the stick all the way down. When new, part of the concealer can still be seen, making it quite hard for me to put the cap back on. I have to be really careful just so the product won't touch the cap.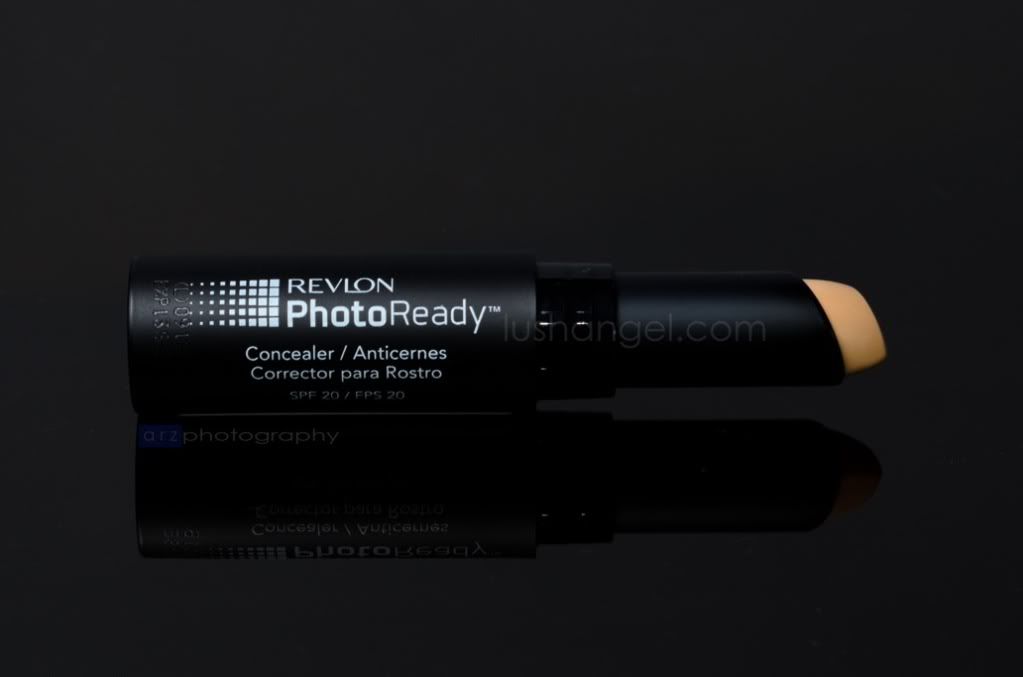 it doesn't have those small shimmers. Well, it's not really bothersome. You'll just see those small shimmers when you look at it closely. Besides, those photochromatic pigments bend, reflect and diffuse light, making imperfections less noticeable.
Application Tips
Choose a shade slightly lighter than your skin tone for your under eye circles.
You can choose a skin tone color for your blemishes, just make sure to blend the product well for it to be unnoticeable.
If you're using this for other people, I suggest to scrape off the product with a spatula instead of using it directly to clients. This is for sanitary purposes.
You can use your finger with a patting motion to blend the product. Don't rub, or you might just end up removing the concealer.
Don't forget to put moisturizer and sunblock before putting any makeup on.
You can also use a concealer brush or even a lip brush to apply.
Apply concealer after your liquid foundation or before your powder foundation.
Set the concealer with a loose powder or powder foundation for it to last the whole day.
Don't apply too much or it might end up caking or creasing.
left: Light Medium; right: Light
above: Light Medium; below: Light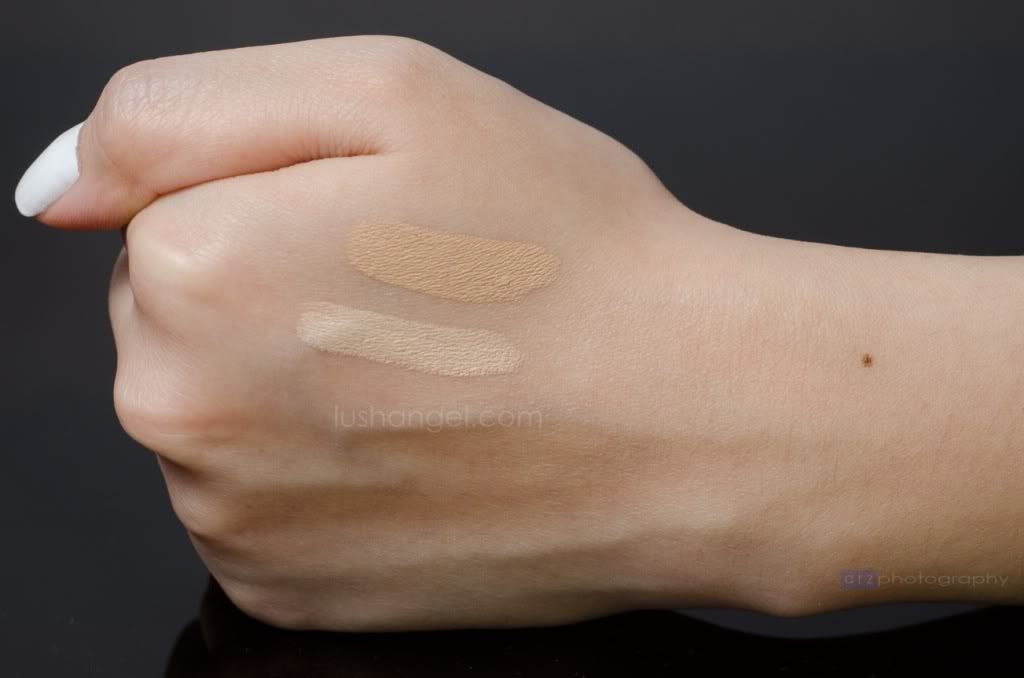 when blended…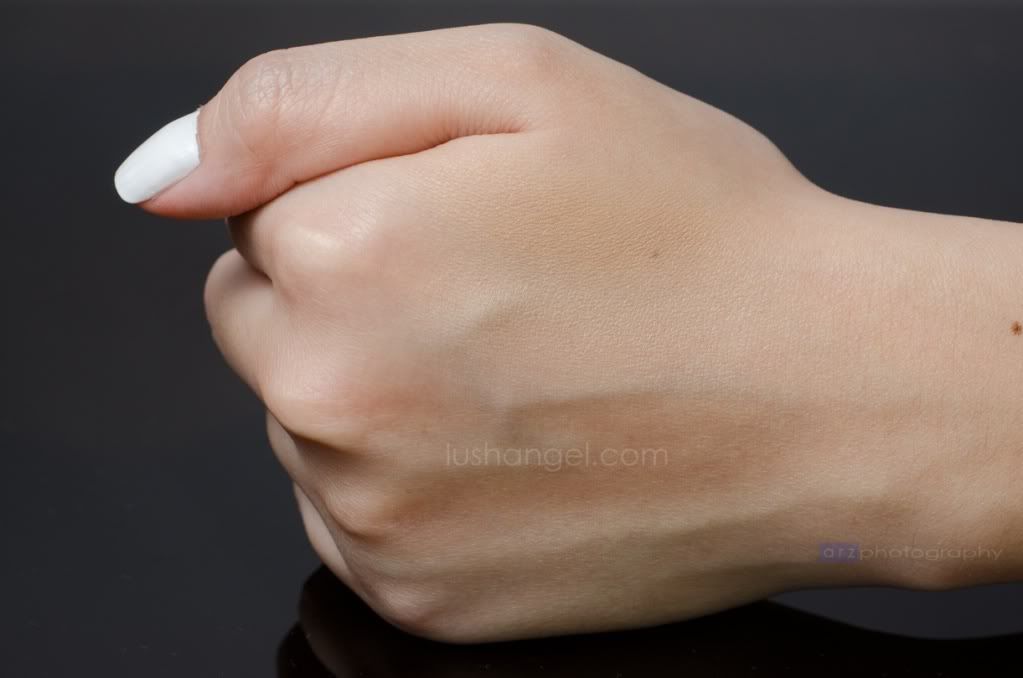 without concealer…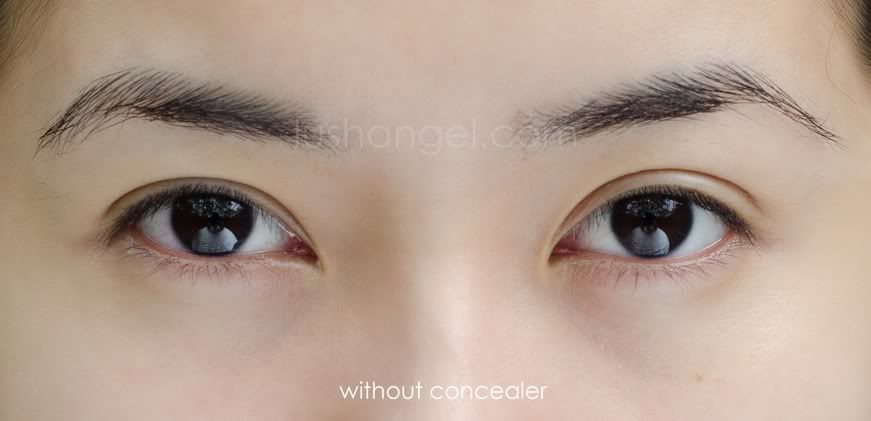 with concealer…
If you noticed, the dryness on my under eye area was more emphasized. This is because I didn't apply any moisturizer for the purpose of this photo. With my eye cream though, it would look smooth and natural.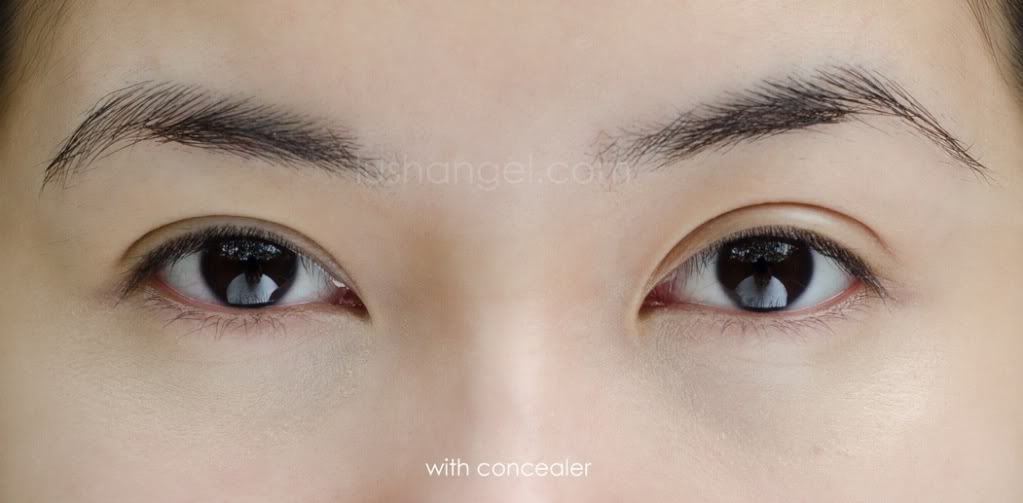 Conclusion
With its easy application, blendability and very compact packaging, I'd recommend Revlon PhotoReady Concealer for those who are always on the go and those who are on the lookout for the best budget concealers in the market. I love the fact that its quality can be comparable to high-end products, such as Cinema Secrets and MAC, but for just PHP 725. It definitely gives the coverage I need. It instantly brightens my under eye and conceals my blemishes. I'm very satisfied with it that I now carry it wherever I go! 🙂
Revlon PhotoReady Concealer is available in all Revlon counters in department stores and drugstores.