Being pampered is one of the things I'd love to do for myself. I used to save my Saturday afternoons to get pampered- nails, derma and massage, since I had a 9am-6pm job on weekdays. Anything on Saturay afternoons, I had to cancel because I needed some "me" time. Imagine me driving from one place to another for my pampering needs on a Saturday afternoon. Traffic is really insane! By the time I get to my other appointments to get myself pampered, I'm late and all stressed out again. Haha! How I wish I've known Chic Nails at that time! Why? Don't be deceived by its name. It's not a regular nail salon.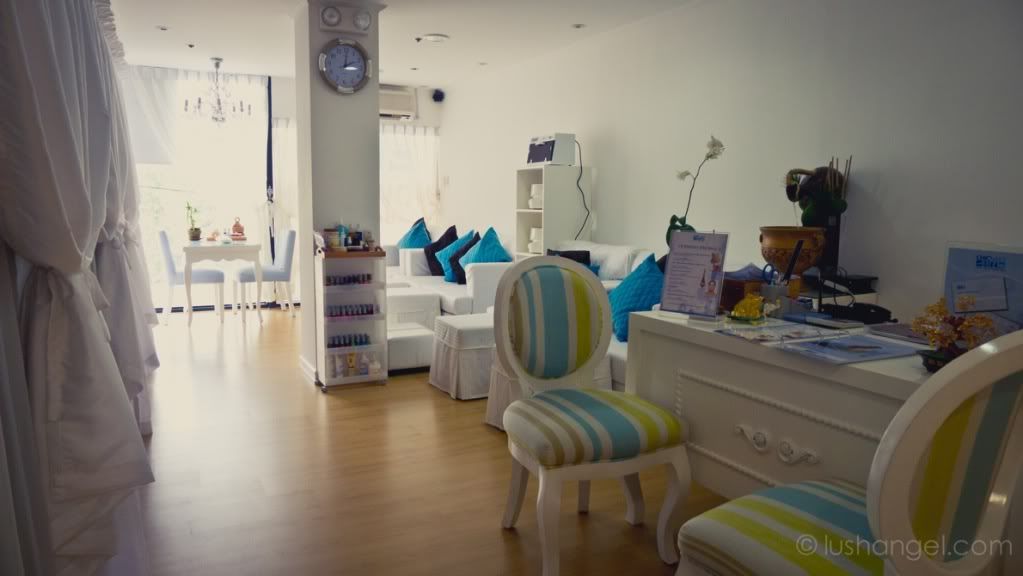 A relaxing blue and white theme welcomed me right away when I opened the door. It was spacious. It didn't feel crowded at all, which I think is also important in making clients feel relaxed. All the fixtures were so inviting, as if telling me to just sit down, relax, and they'll do all the job. Ah, I couldn't wait to start! 😀
I was surprised when I was given their list of services. They offer different kinds of massage therapy- Swedish, Shiatsu, Slimming, Hot Stone, Pregnancy, Bentossa, etc. Name it, they probably have it! And yes, they do have private massage rooms. They also have trained staff for their facial services and even IPL Laser Hair Removal, IV Glutathione, Lip-Sculpt Cavitation and Radio Frequency Skin Firming! Impressive, huh?! And of course, they offer different kinds of nail care. When Michelle (who dragged me here- big thanks to you!) and I saw their list of services, we just couldn't believe it's possible to have almost all our pampering needs in one place. I love it! 😀 What made things harder for me and Michelle is when Angeli, the owner, asked us to choose anything we liked. Oh my! We couldn't decide, until their friendly staff helped us out.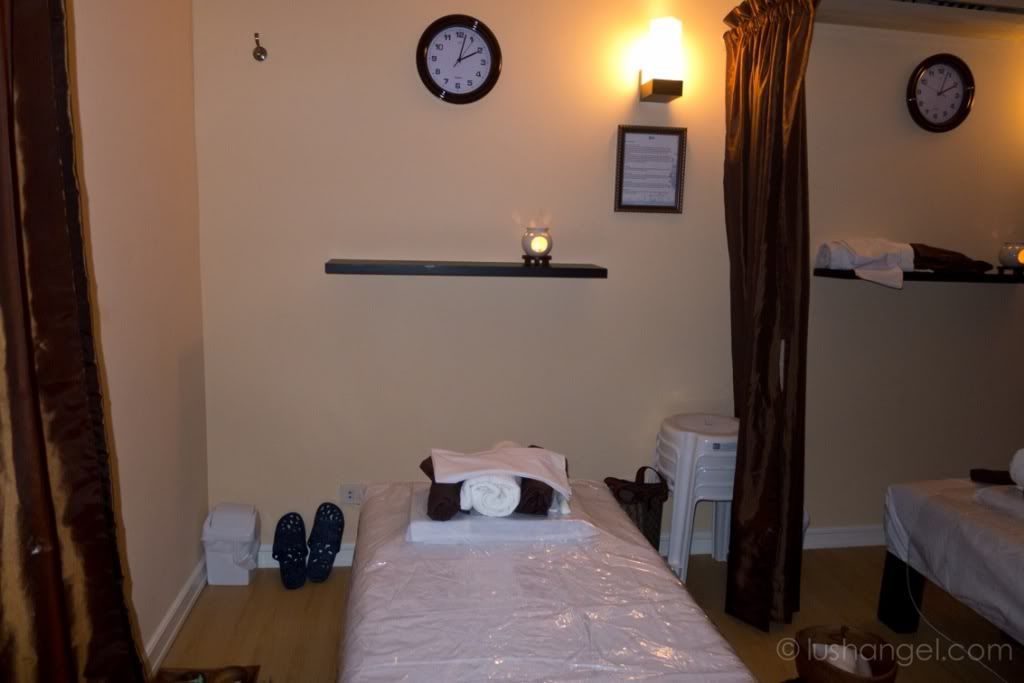 Michelle and I first had our body scrub. I had the Detoxifying Green Tea Treatment (PHP 900), which has a blend of green tea essences, gentle grains of sugar, shea butter, and oils. It had some minty feeling in it, which was so relaxing. It also left my skin ultimately soft! Oooh, I love!!! 😀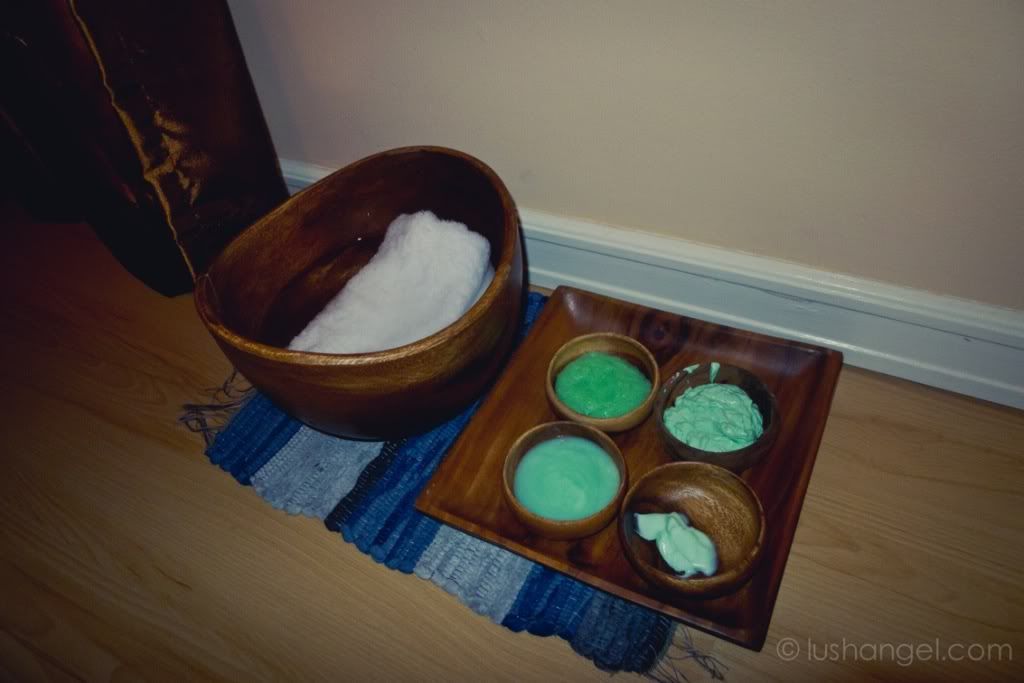 Right after, we had a Swedish Relaxation Massage for 1 hour (PHP 350), my favorite! I must say, my masseuse was really good. Oh, I forgot to mention. The massage rooms were separated by curtains, making it easy for them to move the dividers for clients who want to have their services done together while chit-chatting. The thing with curtains though is there's not much privacy if a client wants some quiet time. We can hear other clients outside talking. It didn't bother us though since obviously, Michelle and I chit-chatted all the way while having our scrub and massage. Girls will be girls! 😀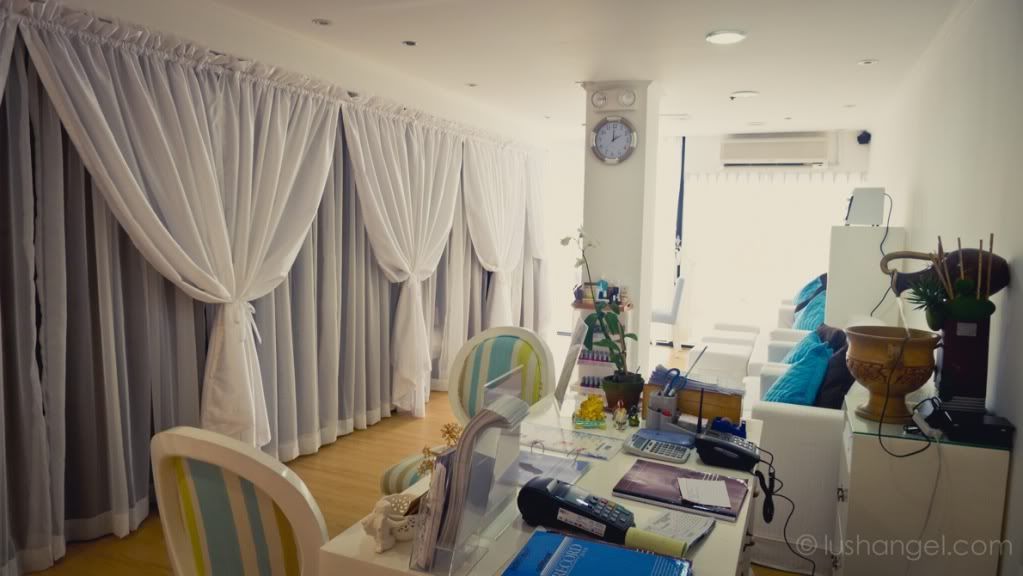 We then headed outside the room to have our nails done. They recommended the Cuccio Paradiso Manicure and Pedicure (PHP 650 and PHP 700). It's a series of scented spa treatments featuring soothing soaks, exfoliating organic sea salts, refreshing spa elixirs, regenerating skin cell deep dermal vitamin enriched wraps, extended massage and hydrating body butters, combine to create the most relaxing and healing of spa experiences.
Yes, they used all those creams and solutions on me! Even the cuticle softener is not the ordinary one we are used to. It's still imported- from Cuccio!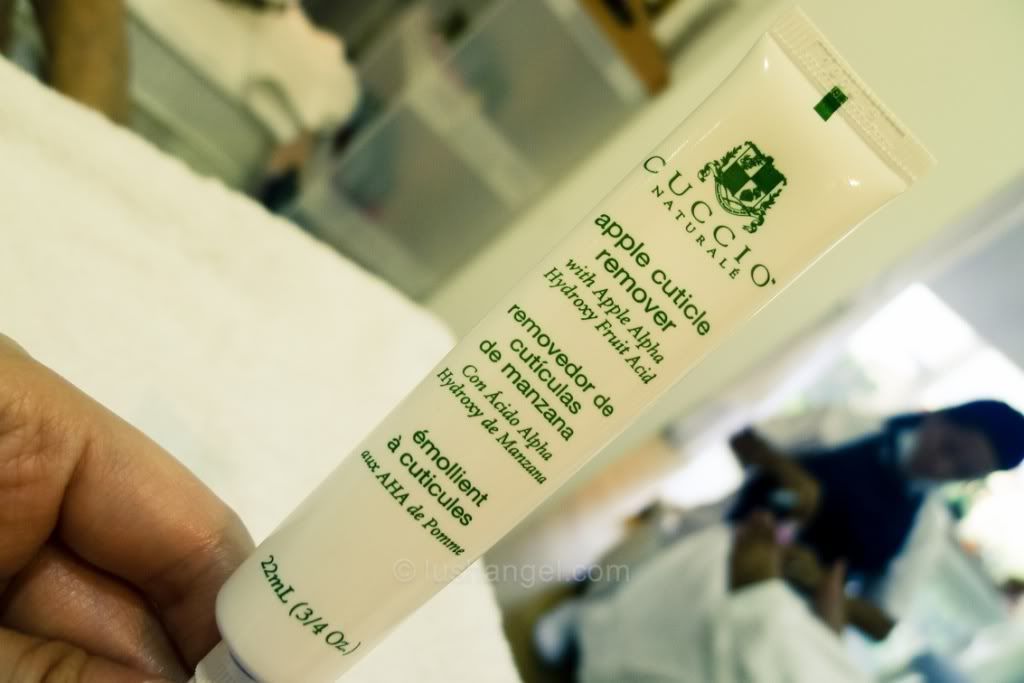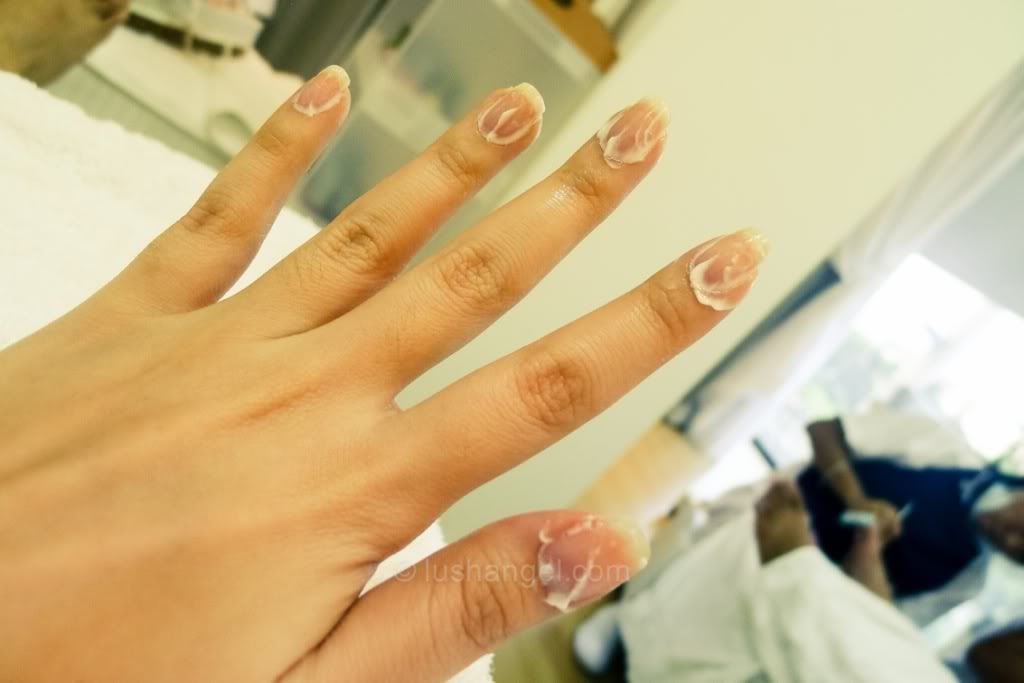 There were a lot of steps included in the treatment- soaking of my hands and feet, applying different kinds of cream, wrapping my hands and feet with cling wrap and towel, etc. Well of course, part of it was the cleaning of the nails.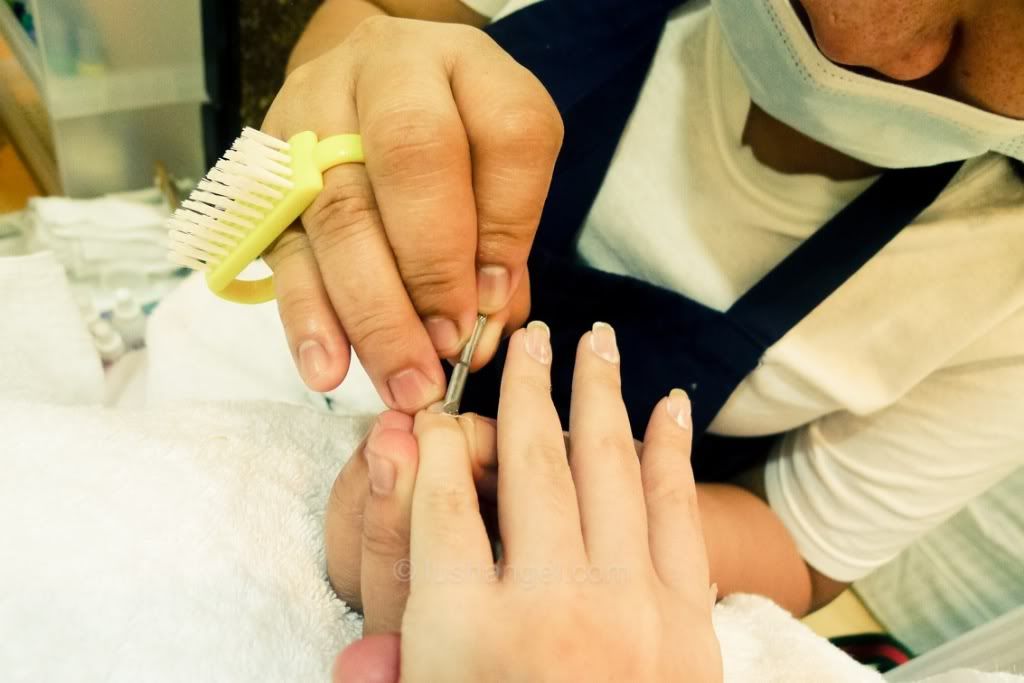 Then, off to the application of all Cuccio products! 😀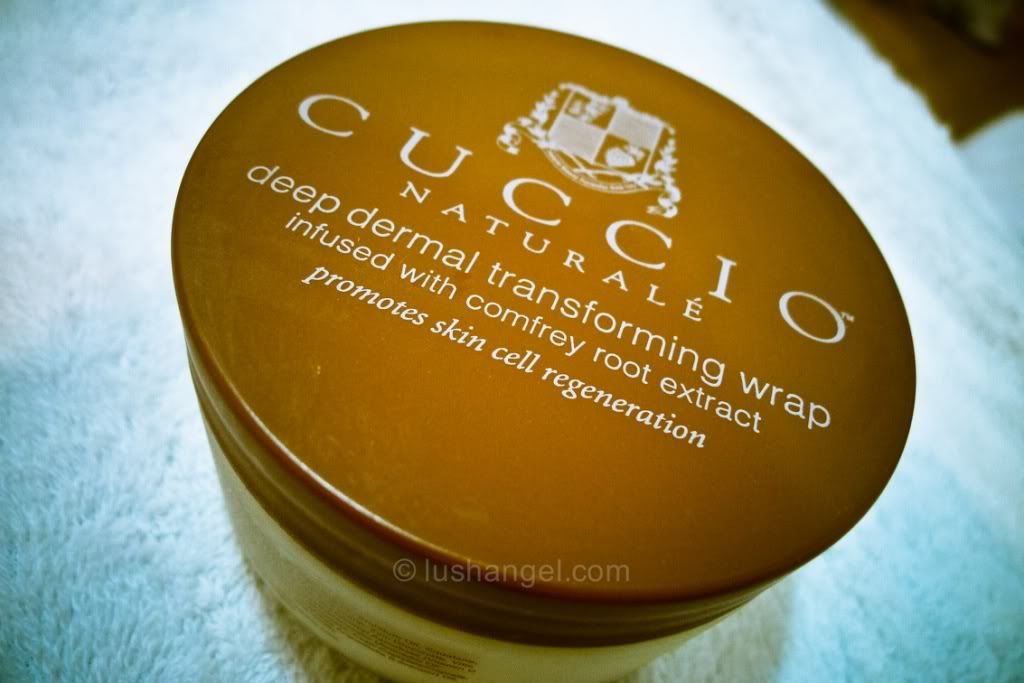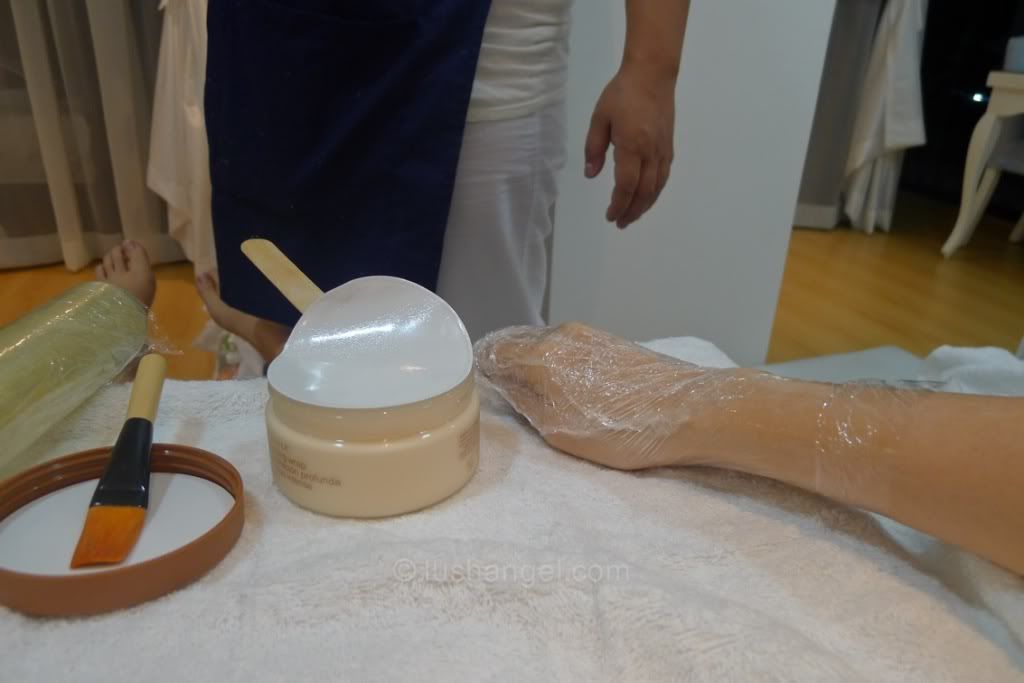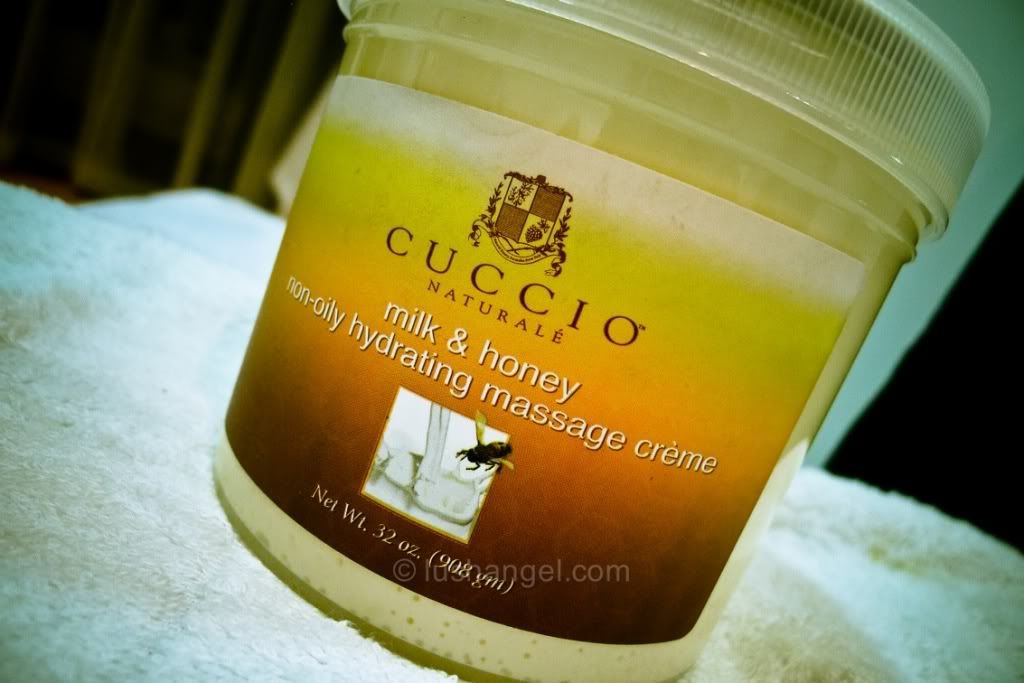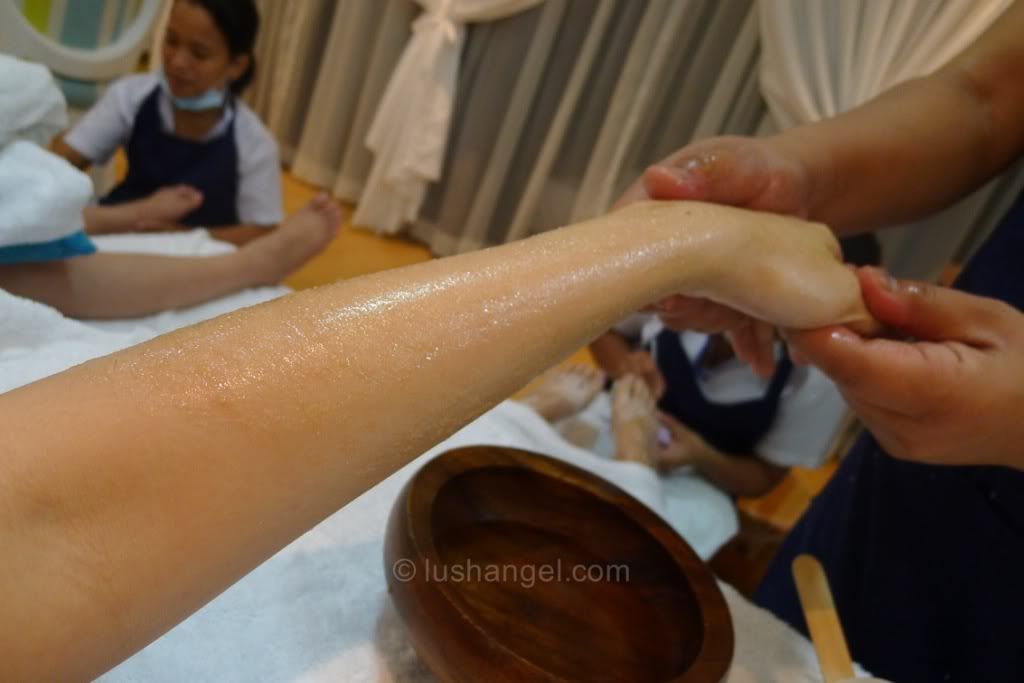 Everything that was done on my hands, was also done on my feet simultaneously! 😀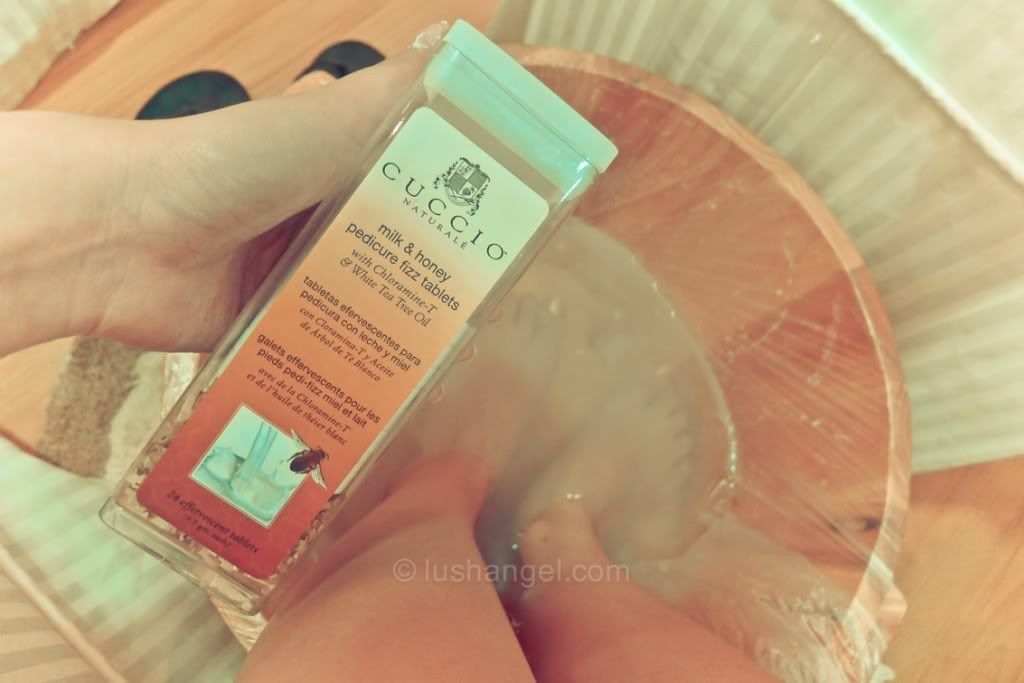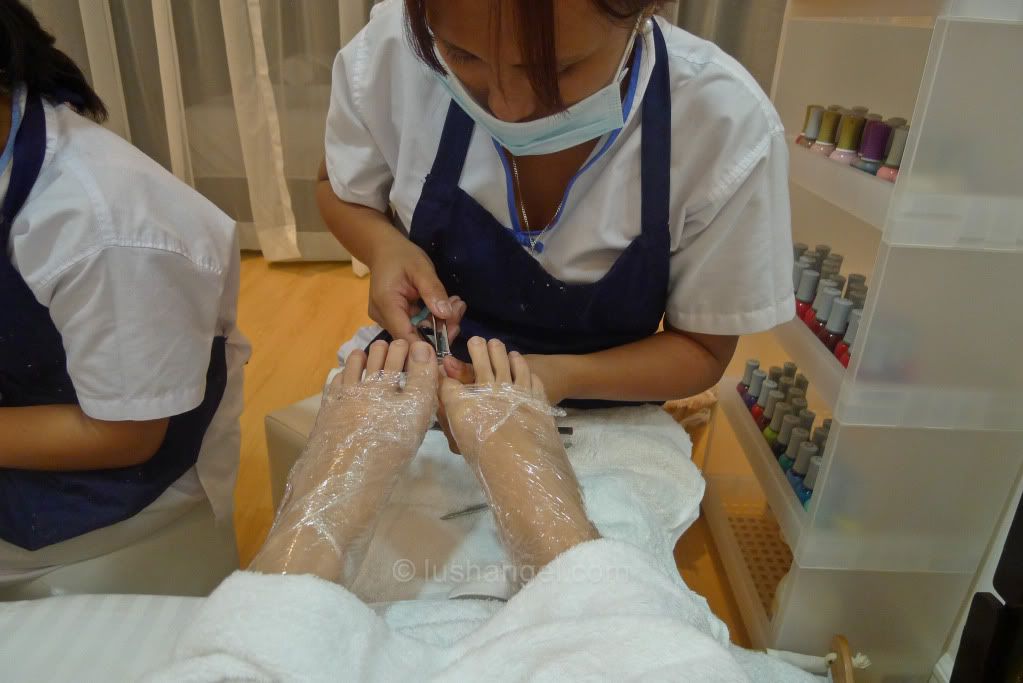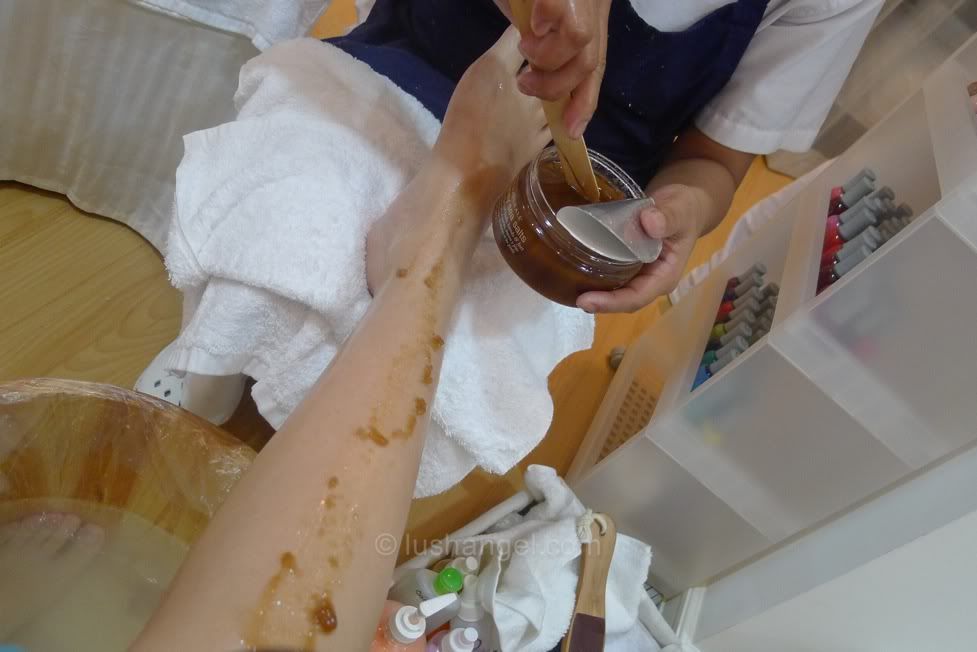 And of course, after all these, it was time to put on some nail polish! First coat was the nail strengthener from Cuccio still.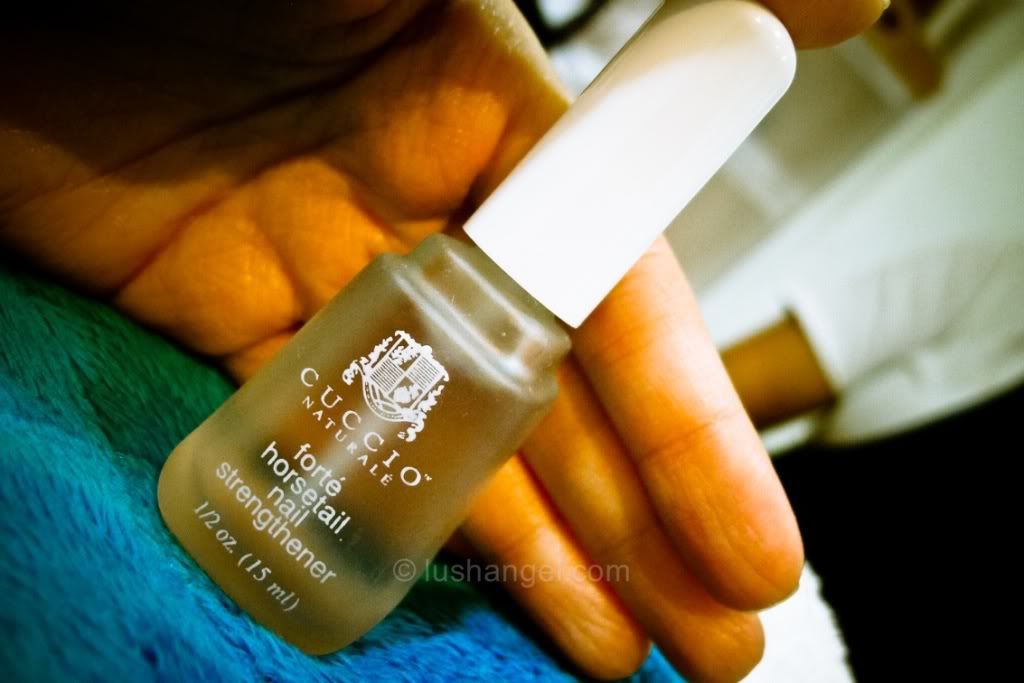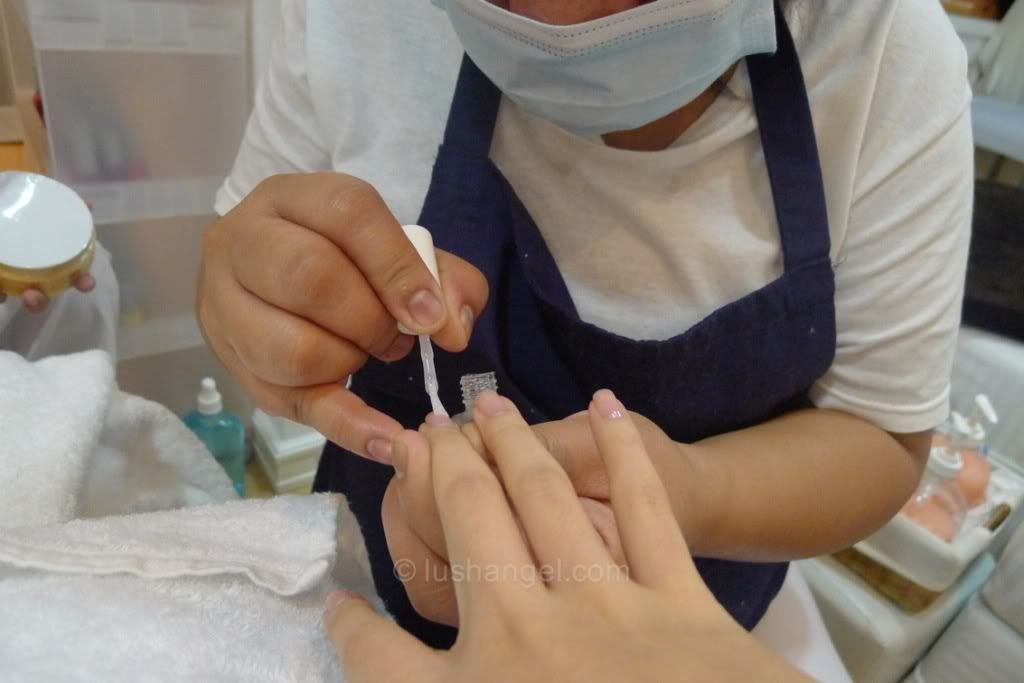 As always, looking at the nail polish rack drives me crazy! I couldn't make up my mind on what color to choose.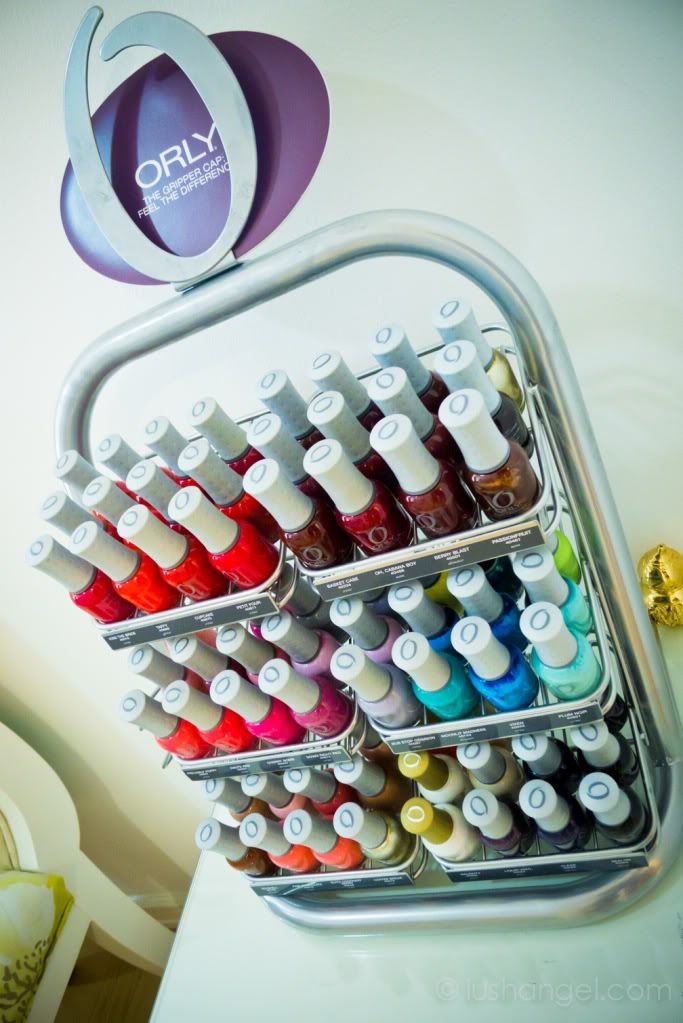 I ended up with yellow gold nails! 😀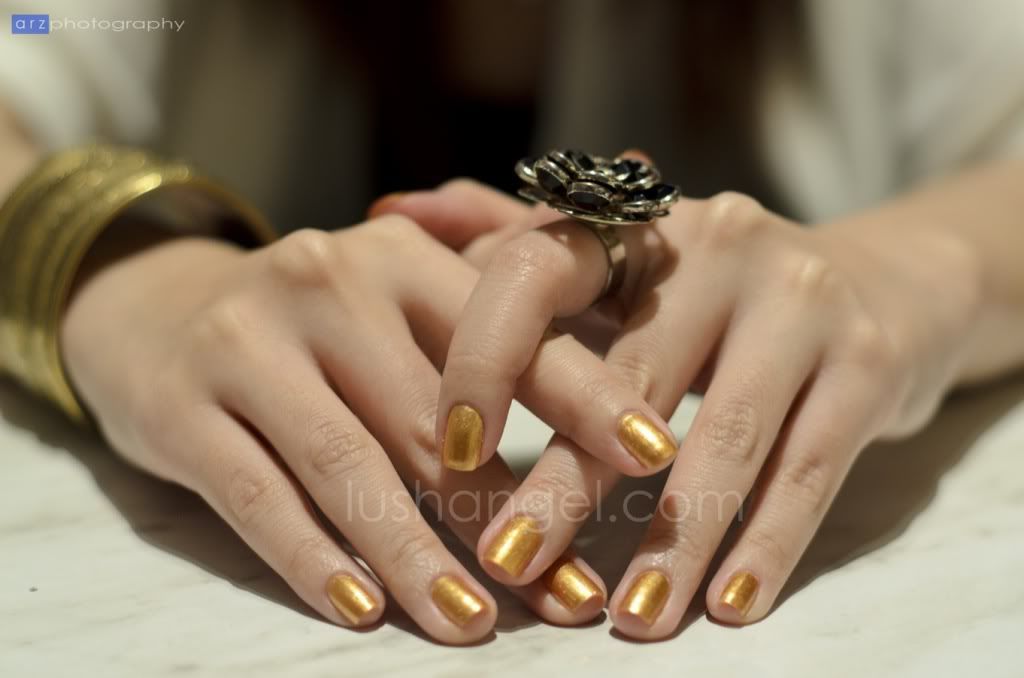 Isn't it obvious that this treatment is way, way more pampering than the ordinary manicure and pedicure?! I felt like a princess as they put on all those nail and skin care products on me. LOL! 😀 Gawd, I think I've never been that moisturized in my entire life! My skin was incredibly soft and smooth right after. 😀
It was indeed a pampering day for Michelle and I. It was almost a whole day affair! We were pampered for 6 whole hours!!! Woot! 😀 Special thanks to Michelle and Angeli for this ultimate relaxing experience! I'd definitely be back to have my scrub, massage and my weekly nail care. 🙂
If you want to experience real relaxation, check out this all-in-one-stop pampering salon- Chic Nails. It's located at 3B Oracle Hotel Katipunan Avenue, Quezon City. You can also contact them at (632) 384-0097. Chic Nails is also on Facebook. Be a fan to get updated on their services and promos.