I love everything about this top. And guess where I got it?! I found it in Bloggers United! I warned you not to miss it!!! 😀
Gold glittery top is so glitz and glam.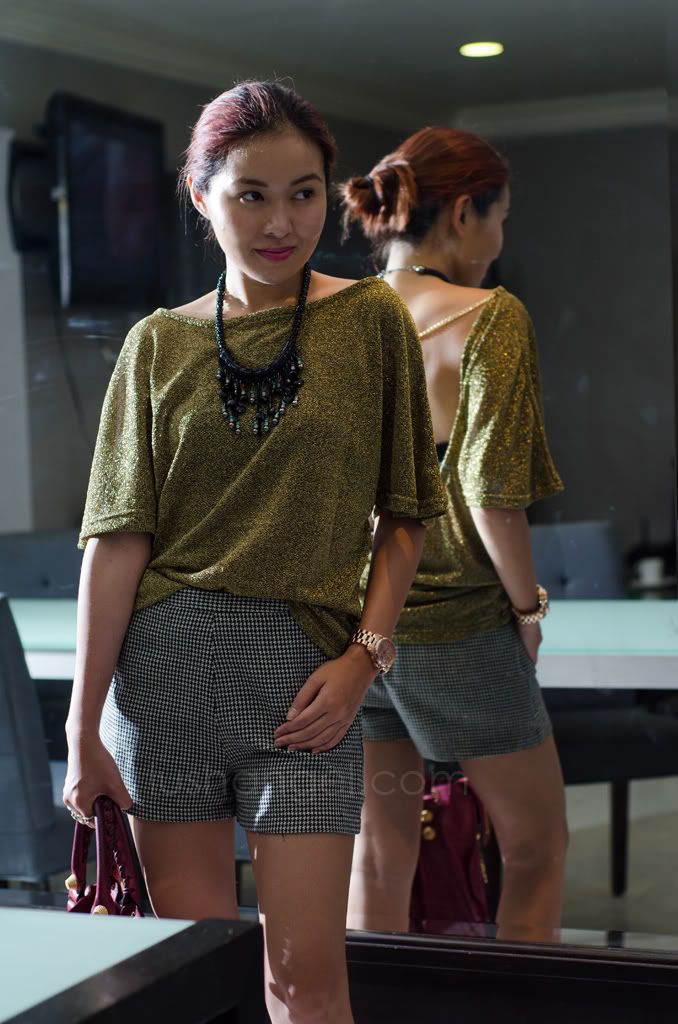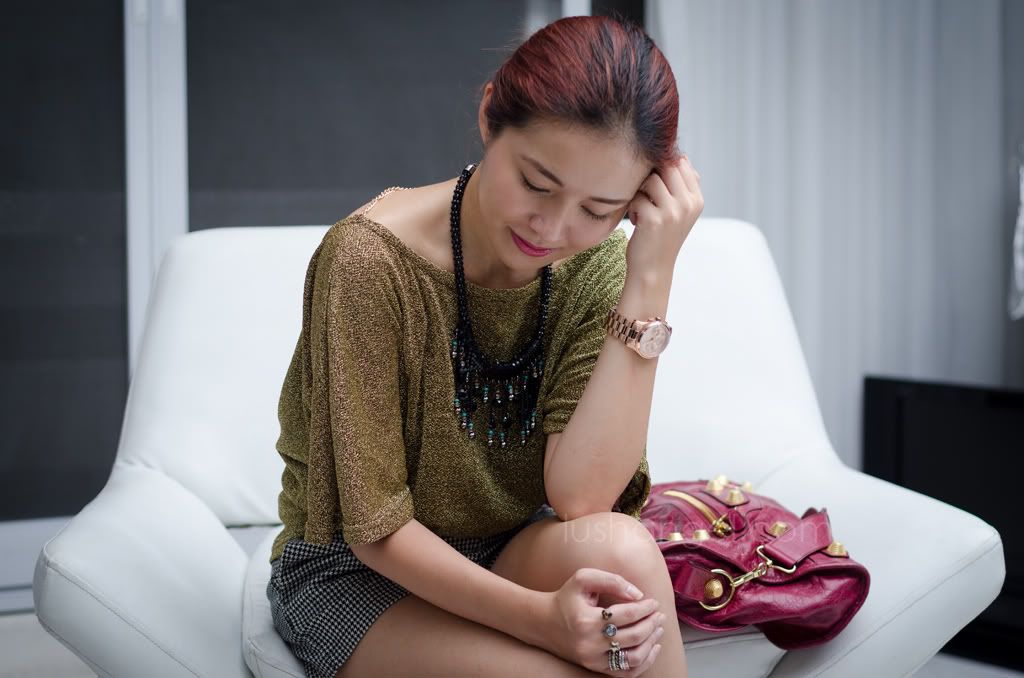 Sexy backs will always be my fave. I just had a bandeau since I wore this outfit in an afternoon event.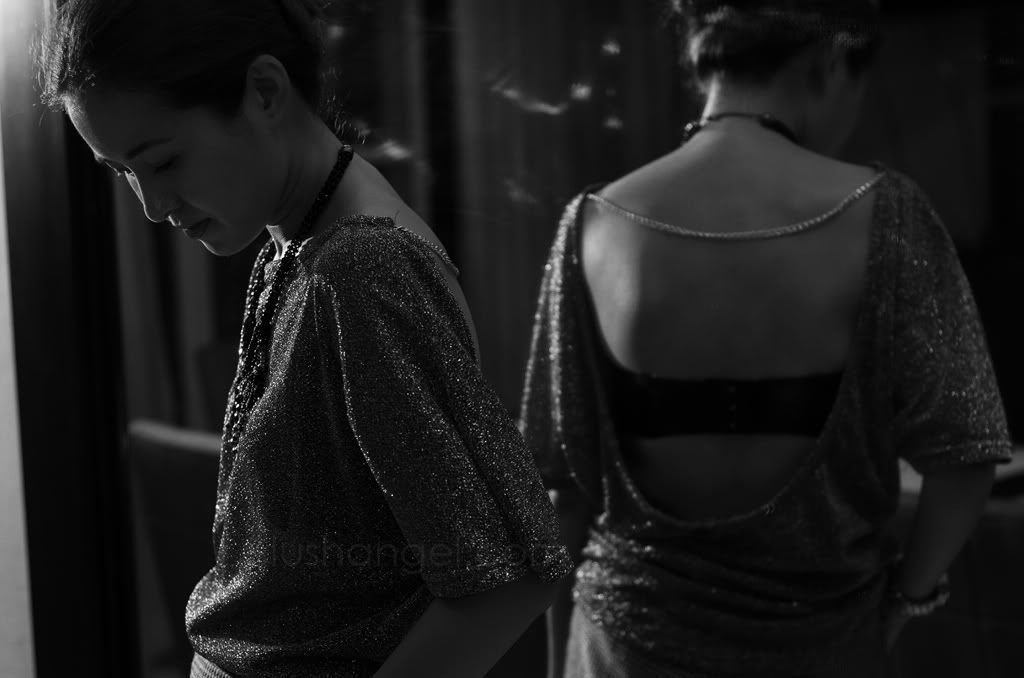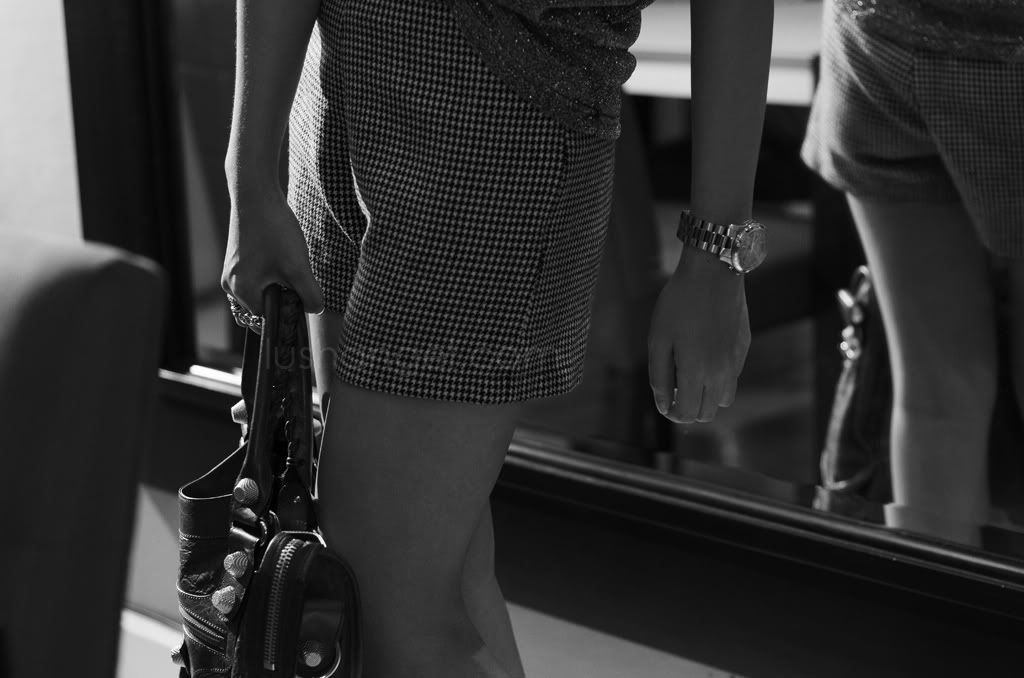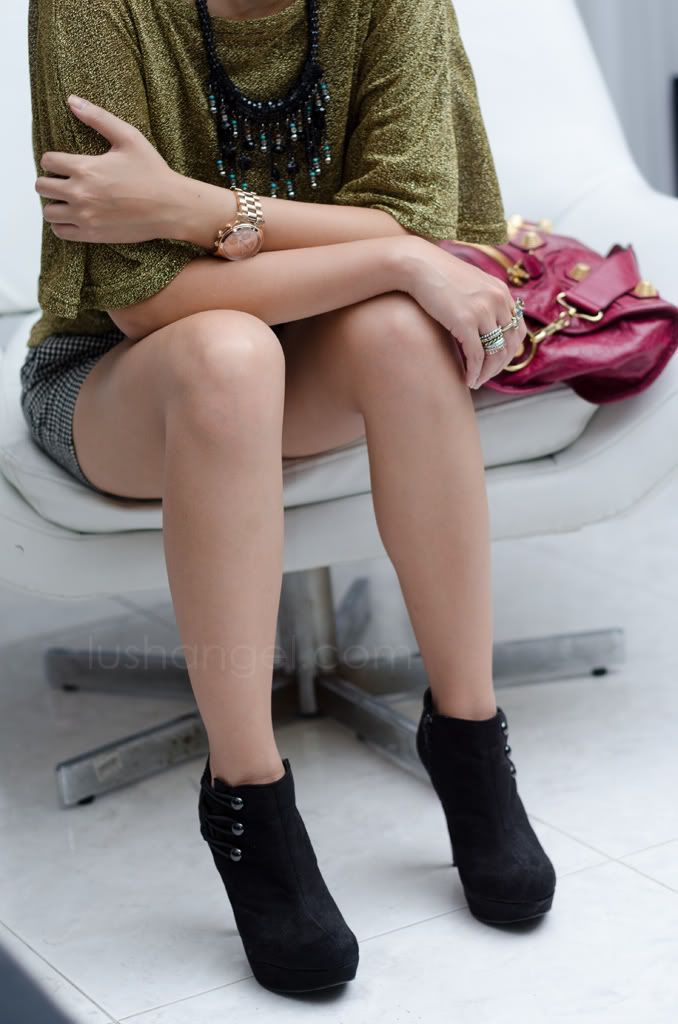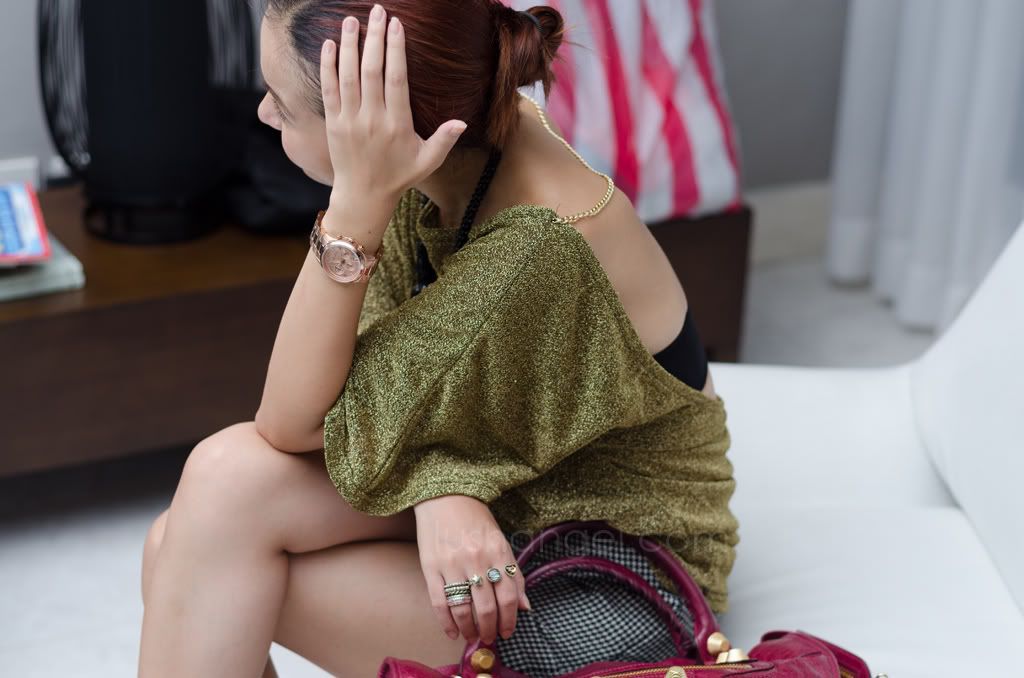 Top: WAGW
Shorts: Lush Angel
Bag: Balenciaga
Rings: H&M
Necklace: Lush Angel
Watch: Michael Kors
Boots: New Look
P.S. I'm selling the same necklace I'm wearing! It's available in black and bronze. Just drop me an e-mail at [email protected] if interested. 😀