Last Monday, I was invited to have a relaxing afternoon at Marriott Hotel's Quan Spa. It was indeed a great way to start my week! 😀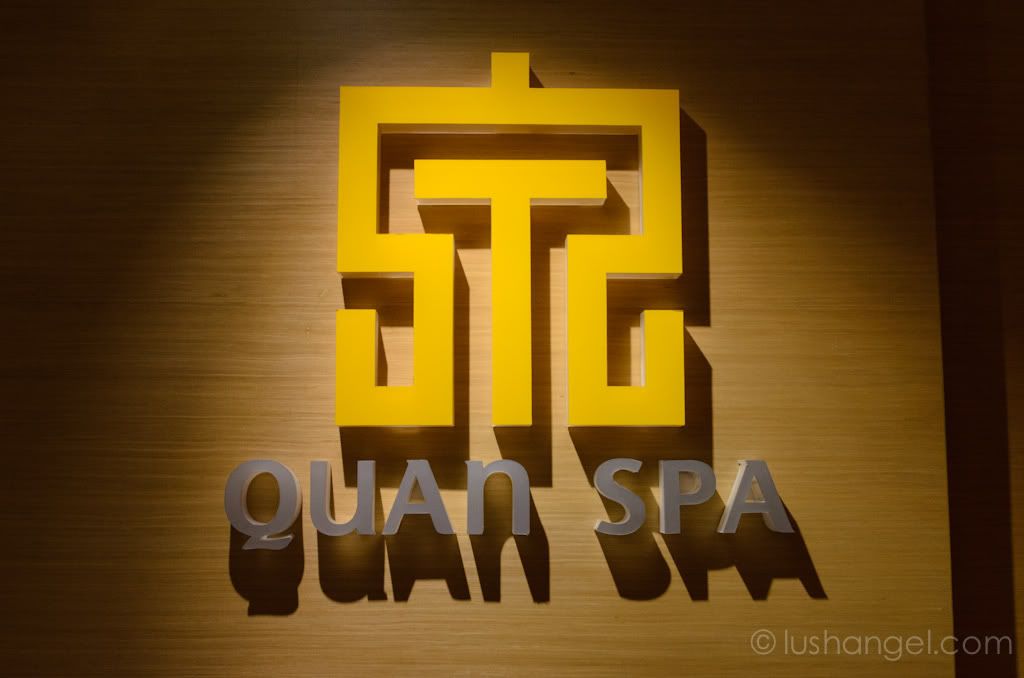 I often visit Newport City to dine. I get to see Quan Spa, but I never had the chance to try it out. The first time I passed by Quan Spa, I thought it was so spacious. The receiving area is so inviting that I was tempted to give myself a treat. If I didn't had a party that night, I would have probably locked myself in their room already for a relaxing massage. I'm a sucker for spa treatments and I admit it. LOL! Finally, I had the chance to try out Quan Spa! 😀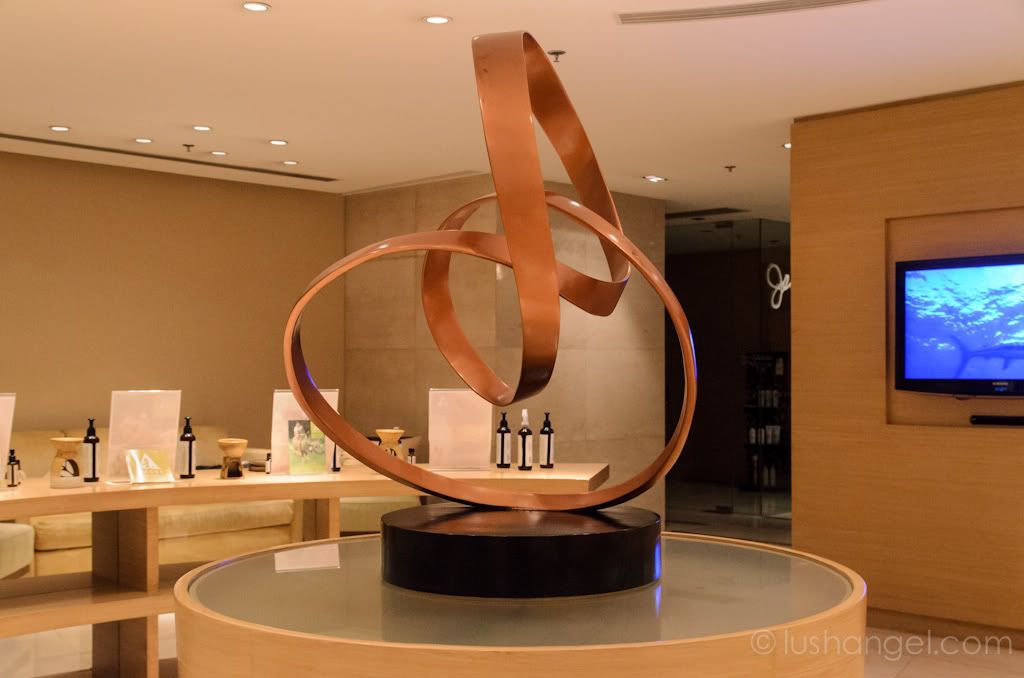 In the middle of Quan Spa's receiving area is some of the products they use for their services, which they also sell for personal use. Most of them are from Pevonia.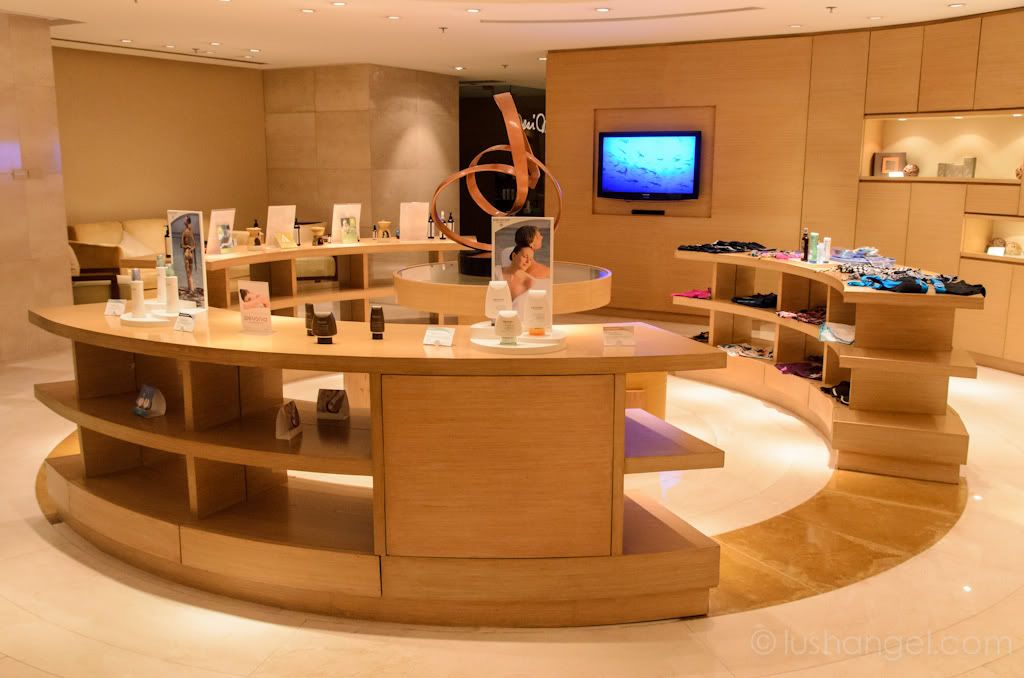 Pevonia has a wide range of natural skincare products like sunblock, facial cream, body lotion, body scrub, and a lot more.
And since I just came from the beach, I chose to have a body scrub. I want to have my soft and glowing skin back! Quan Spa has this Tropcial Renewal Scrub which uses Pevonia's De-Aging Tropical Saltmousse. This salt mousse is for full body exfoliation, enriched with mango and passionfruit extracts.
I was immediately ushered inside their waiting area, where I had my lovely Ginger Tea while answering a short information sheet.
A few minutes after, my therapist led the way to my room. I have to say, I was impressed! I was surprised how big the room is. My therapist said all rooms of Quan Spa have the same size and set up, except for the couple's room. From the door, there's a cabinet and wash area. Across is the toilet and the shower room.
Separated by a sliding door is a very huge and cozy treatment room.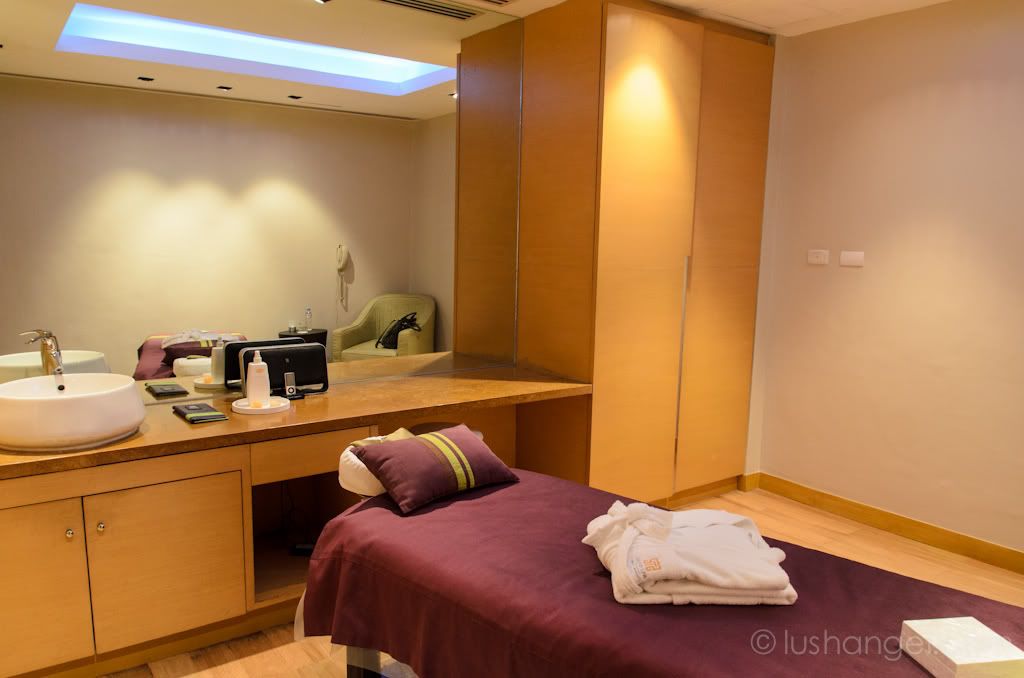 The Tropical Renewal Scrub included Pevonia Phyto-Aromatic Mist, Pevonia De-Aging Tropical  Saltmousse and Pevonia De-Aging Body Lotion.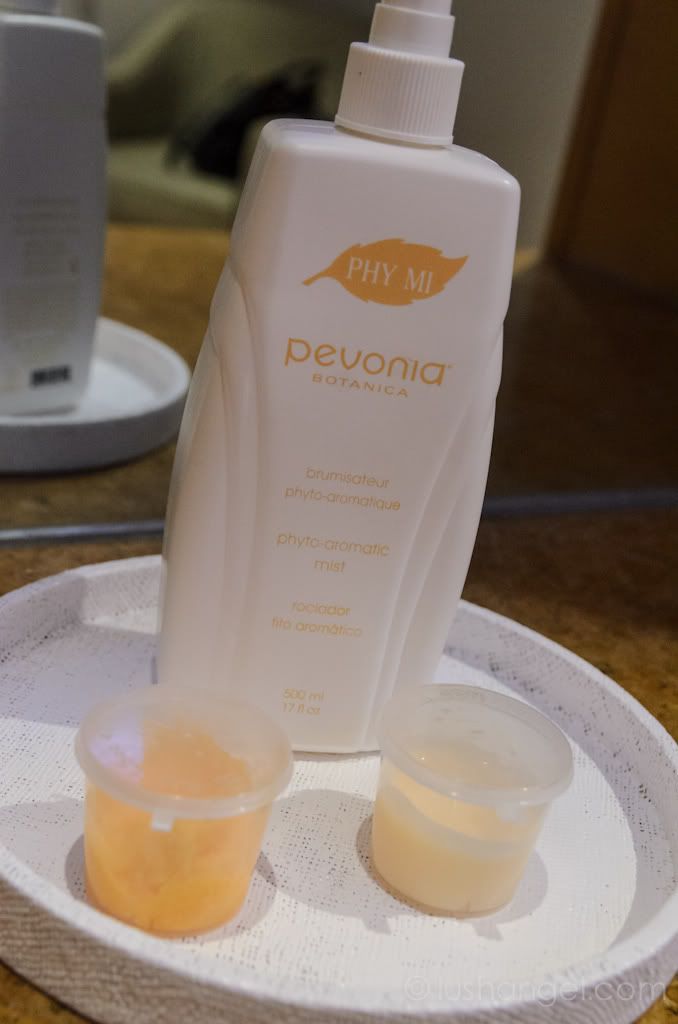 Of course, the camera was off my hands already for the next 45 minutes. It was a relaxing full body scrub with a bit of massage. Ahhh…. It was really amazing! The Mango Passion Fruit scent of the scrub is definitely a stress-buster!
After dressing up, I took some time to lounge in their resting area. Guess what?! I couldn't stop touching my skin! Seriously! My skin was extra soft and smooth! Gawd, I can't even remember the last time my skin felt that way! Haha! I went home happy and giddy with my new baby-like skin. I was also given a bottle of Pevonia De-Aging Tropical Saltmousse so I could do my scrub regularly for a renewed glowing skin all the time. I'll be writing a separate review on it so stay tuned for that! 😀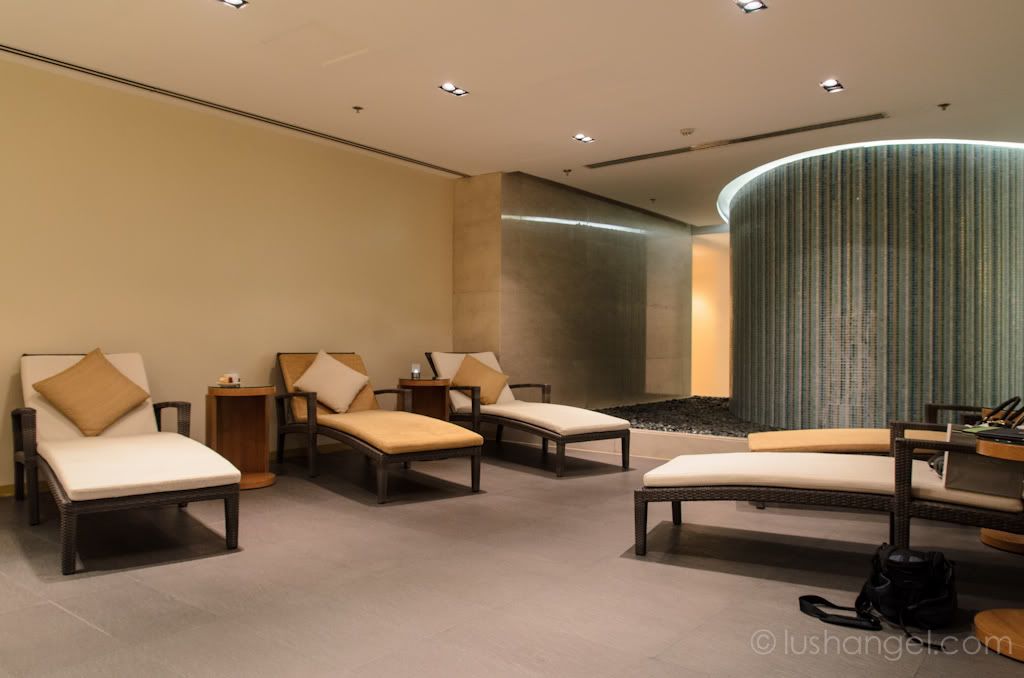 I felt like a queen that afternoon. I love my Quan Spa experience! Thank you Quan Spa and Pevonia for a relaxing Monday! Special thanks to Vannah of Marriott Hotel Manila and Elaine and Jenny of Pevonia! 😀
Tropical Renewal 45mins, PHP 2,650
Quan Spa
2nd Floor, 10 Newport Boulevard, Newport City Complex, Pasay City
Tel: +63 2 9889999
Email: [email protected]