I CAN'T, especially when we're talking about jeans! It may not seem like it 'coz I rarely have outfit posts wearing jeans. Hey, don't get me wrong! I still firmly believe that a closet can never be complete without them. It's a must-have! When all else fails, just put on your favorite jeans, a classic white shirt and accessories and you're ready to go! Thanks to Giordano for bringing me back to the denim fever! 😀
Oh dear, I just realized it's been a while since I've worn light blue jeans. Such a classic! I love it! 😀
To give a more relax vibe to the outfit, I chose an oversized blouse in Coral, also from Giordano.
The slouchy look of the blouse makes it more casual.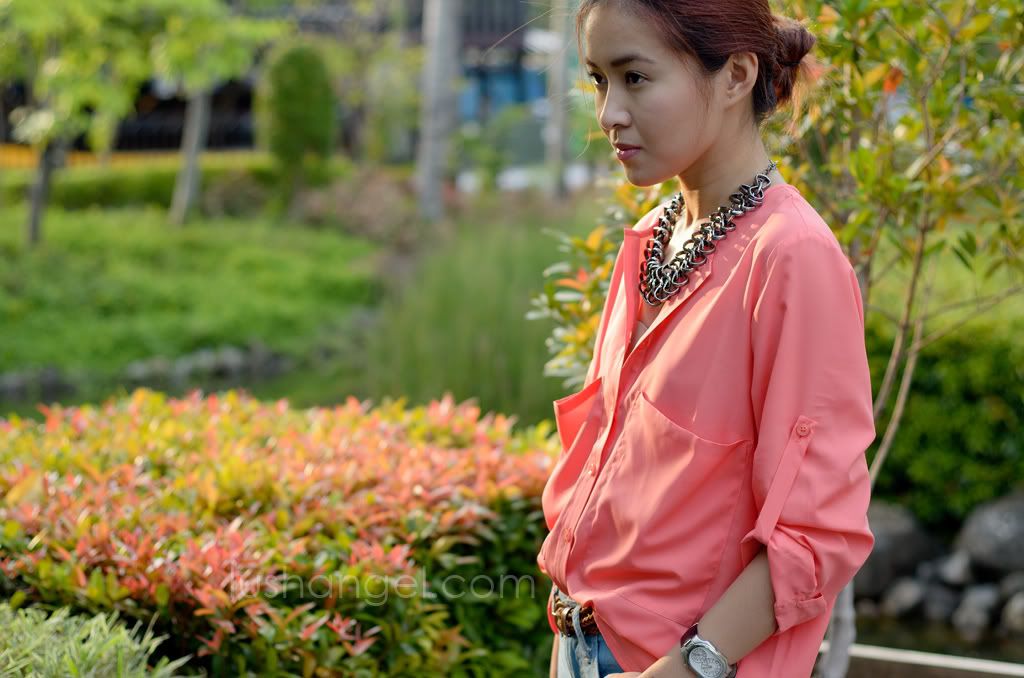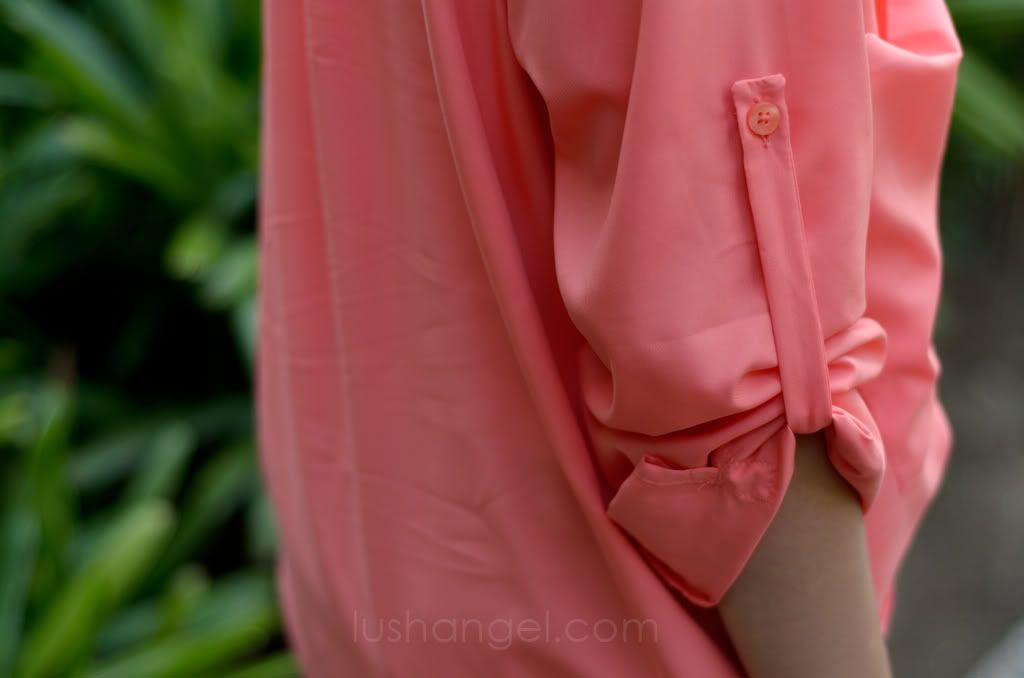 The oversized-blouse-and-jeans combo is perfect for those times you'll need ultimate comfort from running errands all through out the day. You definitely do not need to sacrifice style for comfort.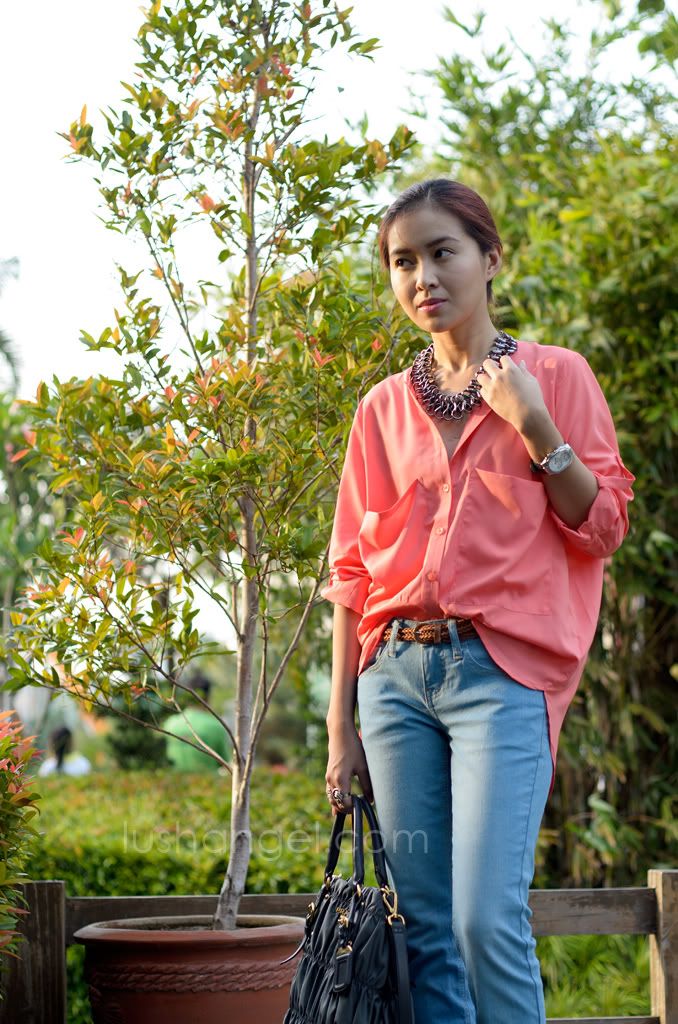 As for the accessories, I tried to keep it to a minimum. I avoid piling up bangles on a really busy day. 😀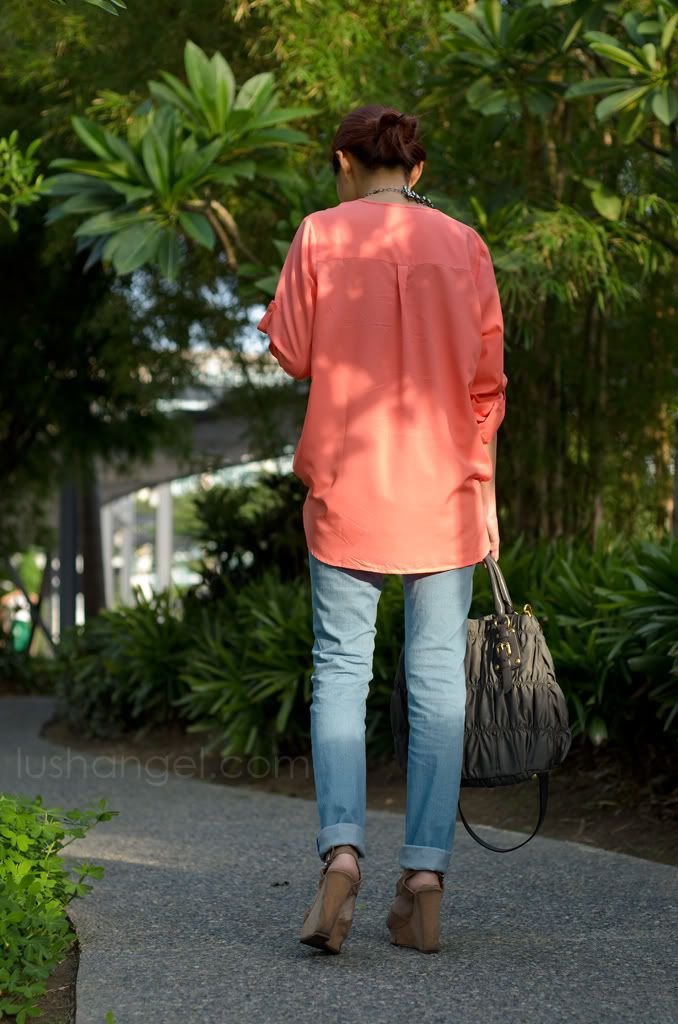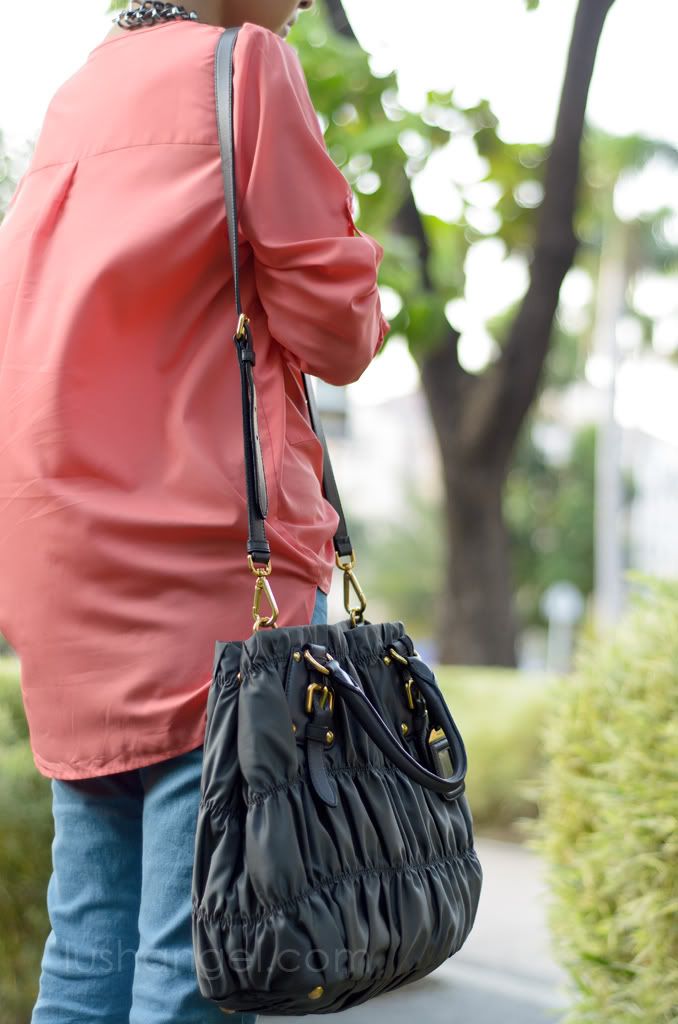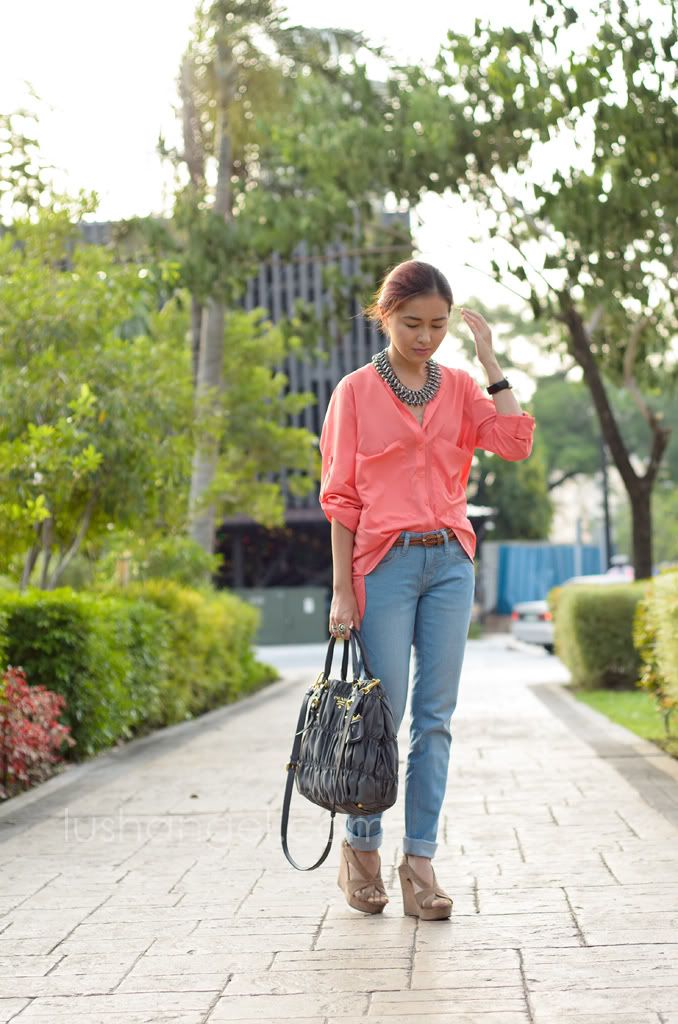 Blouse: Giordano
Jeans: Giordano
Tote: Prada
Watch: Philip Stein
Rings: H&M and bazaar
Necklace: from Bloggers United
Shoes: Rubi
Special thanks to Giordano Philippines for my top and jeans. To get instant updates from them, follow them on Facebook (www.facebook.com/GiordanoPhilippines) and Twitter (www.twitter.com/giordanophil).