Here's something I wore in a business meeting. I think this is perfect for those who are tired of the usual monotonous office wear. Why not be bold and amp up the colors, the prints, and the accessories?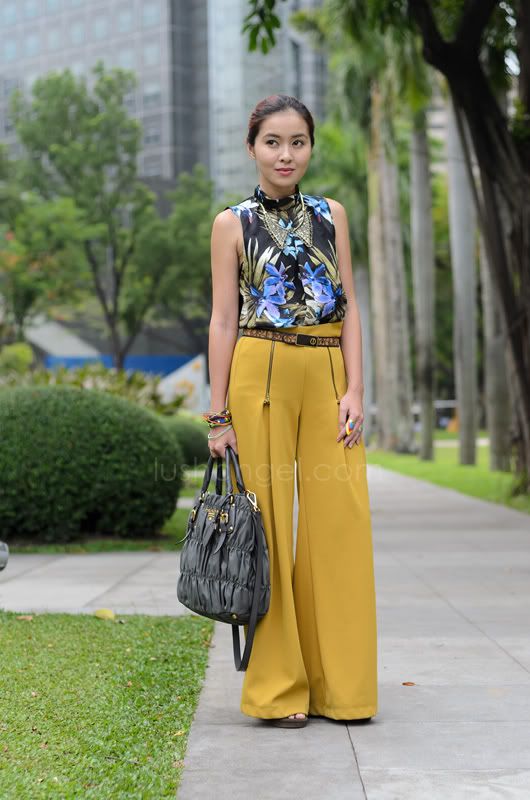 Need to tone it down or make it look even more formal? You can always throw in your trusty blazer. 😉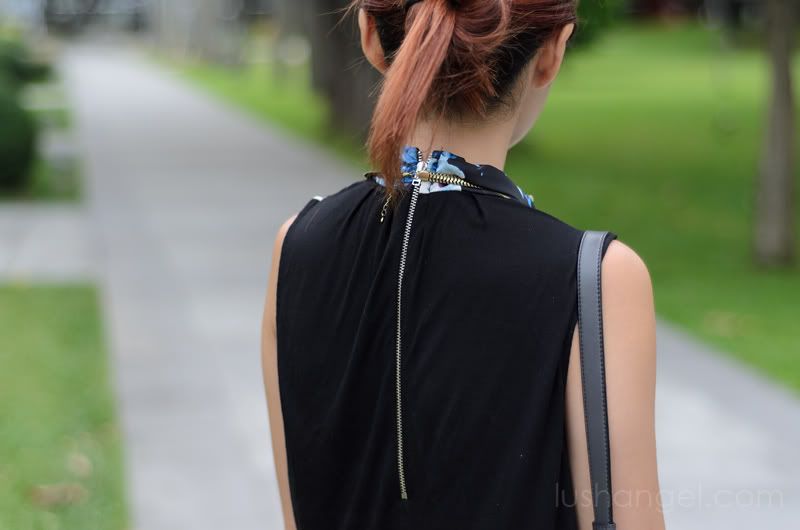 Thanks to mother for taking good care of this vintage belt. 😀
To keep my mood fun and alive, I went for colorful accessories c/o my friend. For orders or inquiries, you can contact her through e-mail at [email protected]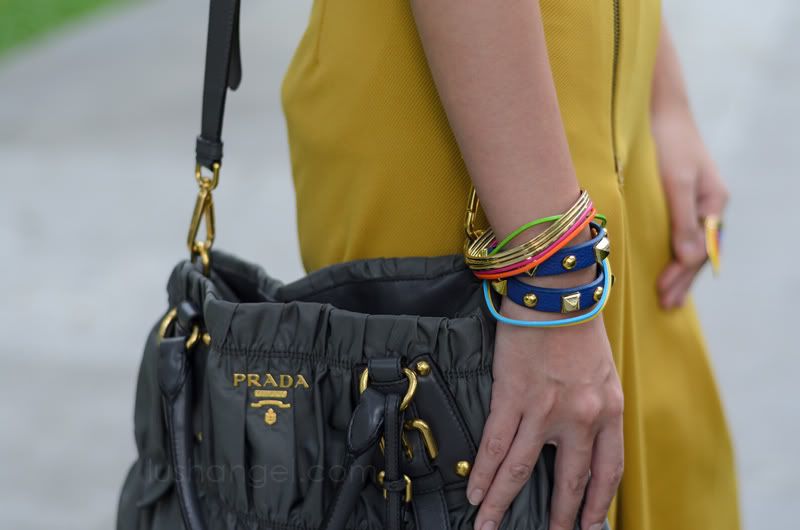 This vintage-like collar necklace looks so romantic. 🙂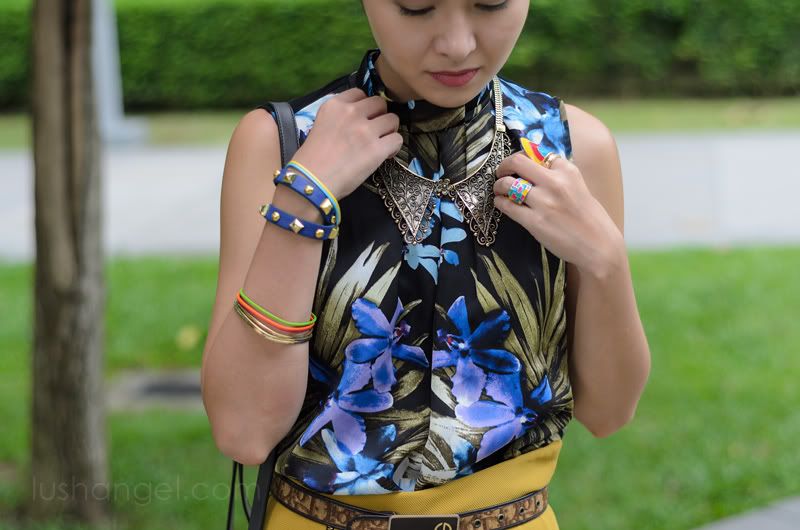 I scored this blouse at Mango's sale. There are a lot of lovely pieces! For those who went, I'm sure you'll agree with me. I tried to control, but I ended up "hoarding". Ugh! If you haven't visited Mango, I think there are still a few racks on sale.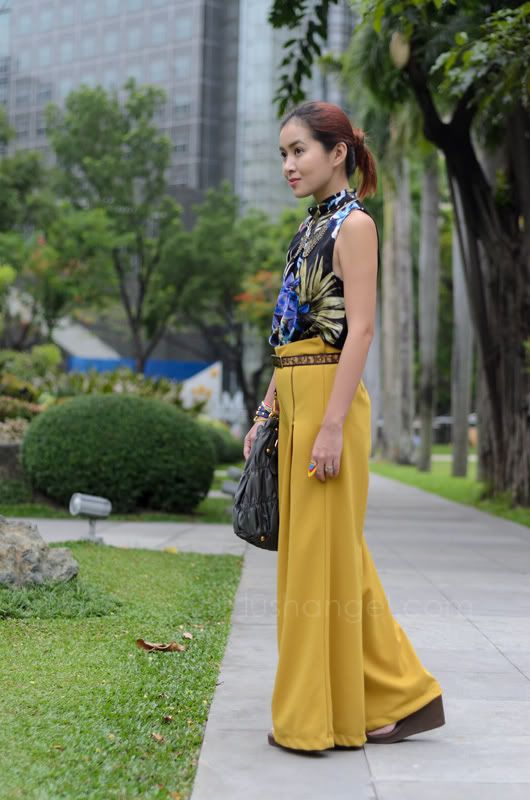 My shoes aren't really seen in this pants so I just slipped on my comfy wedges. It was a bright idea since I had to do a "walkathon" that day. LOL! Seriously, I had a great exercise. Haha!
Top: Mango
Pants: Una Rosa
Belt: Christian Dior
Bag: Prada
Necklace/ Bracelets/ Rings: order at [email protected]
Sandals: Colin Stuart