I've heard a lot of raves about EOS (Evolution of Smooth) Lip Balm. They even have photos of Holywood celebs using it. It got me curious for a time, especially with its cute packaging. Finally, I got myself one! Thanks Urbanista Co. for letting me try it! Here's my take on EOS Lip Balm in Strawberry Sorbet.
Product Information
Can a lip balm make you smile? We think so. That's why we invented this one.
Long-lasting moisture
Shea butter & vitamin E
Smoothes on clear
New smooth sphere precisely glides on to lips
Twist-off top
Gluten-free
Paraben-free
Petrolatum-free
Phthalate-free
eos lip balm is 95% organic, 100% natural, and paraben and petrolatum free. Packed with antioxidant-rich vitamin E, soothing shea butter and jojoba oil, eos keeps your lips moist, soft and sensationally smooth.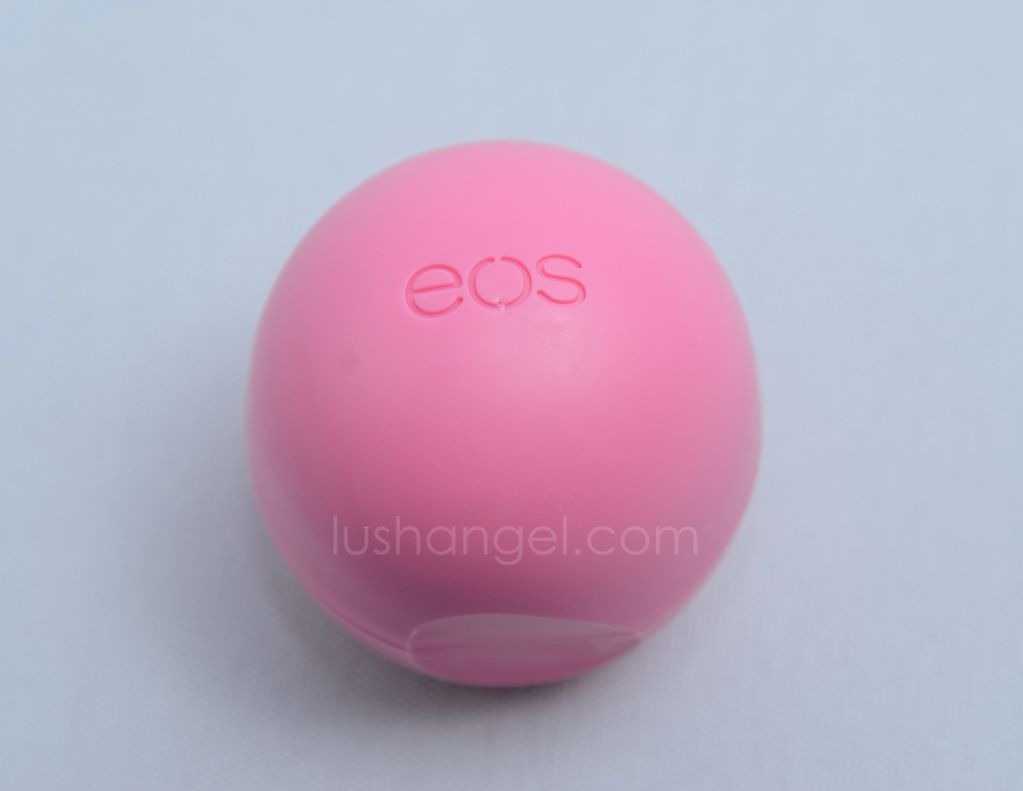 I love it because…
it has really cute and unique packaging.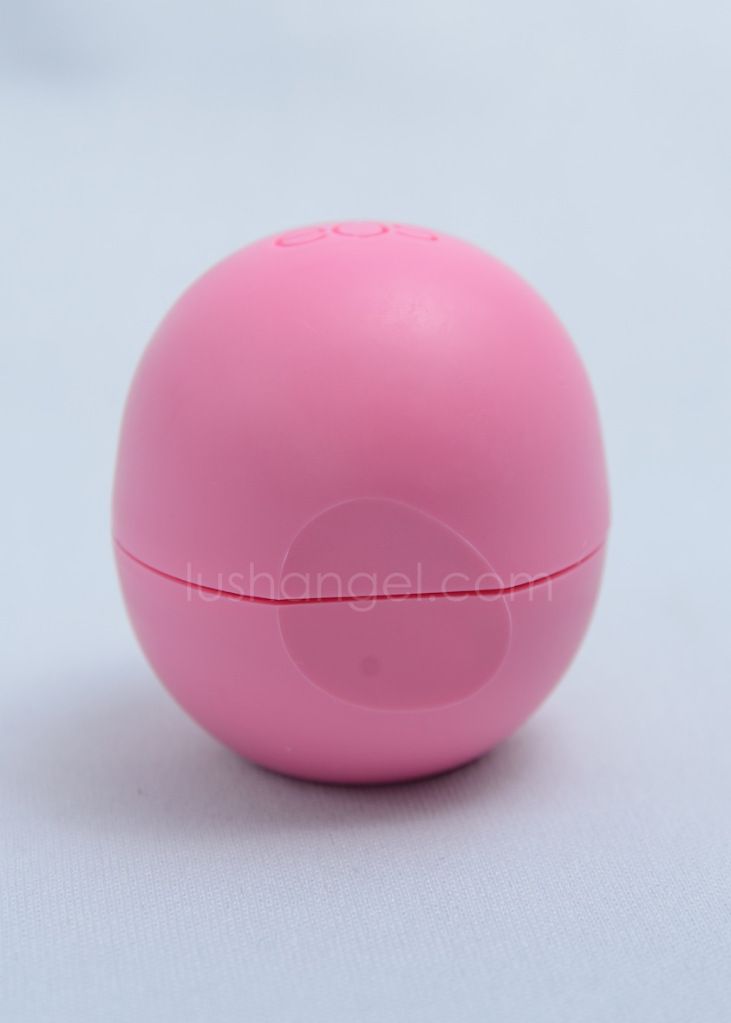 it's 95% organic, 100% natural, and petrolatum and paraben free.
it doesn't give that glossy shine.
it doesn't feel waxy.
it doesn't feel heavy on the lips.
it gives instant relief to my chapped lips.
Strawberry  Sorbet tastes really sweet- even kids would surely love!
its shape makes it easy to glide on to the lips, even on the corners of my mouth.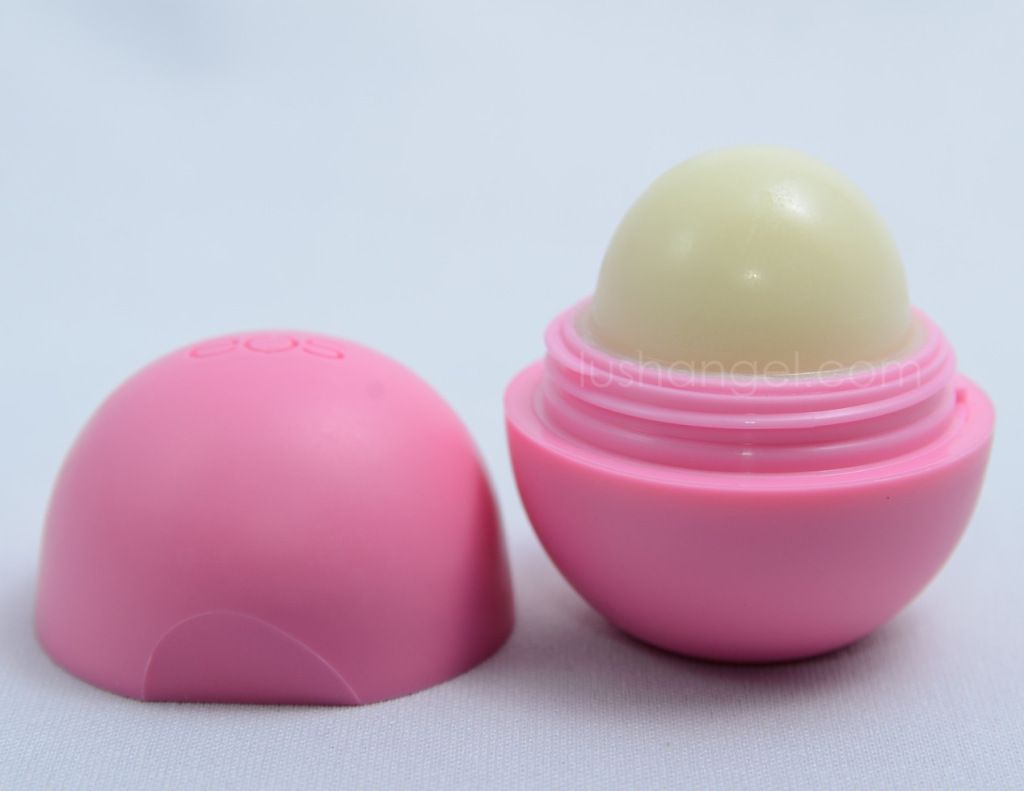 it's affordable. Online reseller, Urbanista Co., sells it for only PHP250.
I wish…
I don't have to keep on reapplying. The moisturizing effect lasts for only about 2 hours on my lips.
it's moisturizing. It relieves my chapped lips but I find it not too moisturizing, especially to those with really dry lips.
it's unisex. Well, lip balms are unisex, but men are unlikely to carry a pink sphere lip balm.
it's available anywhere. You can get this at online resellers here in Manila.
Application Tips
I love gliding the lip balm directly on my lips. Of course, if makeup artists would use this on clients, a lip brush is needed.
You can use this underneath your lipstick.
Overall
No doubt, EOS Lip Balm has really cute and unique shape. I have very dry lips and re-application every 2 to 3 hours isn't too hard with its delicious sweet strawberry flavor. It may not be too moisturizing, but I still love how it can relieve my excessively dry lips in an instant.
I would recommend EOS Lip Balm to those with normal and not overly-dry lips. It's also for those who are looking for a non-glossy and organic lip balm. At PHP 250, you get your money's worth!
EOS Lip Balm is available at Urbanista Co.
For instant beauty, fashion, travel, foodie, or random updates from me, LIKE lushangelblog on FACEBOOK, FOLLOW  lush_angel on TWITTER and lushangel on INSTAGRAM.