I saw this electric, two-wheeled, self-balancing transportation device several years ago being used by security guards in malls in the US. I didn't know what it was called then. Now, I see some using Segway® Personal Transporter (Finally, I now know the name! Haha!) as a mode of transportation in villages or even while shopping at Bonifacio High Street. I've always wondered what it feels to ride in one of those. Well, it looks so easy! This is why when I got an invite to try it out, I immediately said "yes"!
To make the experience more fun, Nikki and I decided to schedule our Segway trial together. The more, the merrier! Hehe! We almost didn't push through last Thursday, August 2. The rain and strong wind just wouldn't stop! The Segway Stadium is in the open basketball court at Rockwell Power Plant Mall. Good thing at around 6:00 pm, the weather cooperated! It was meant for us to try it, indeed! LOL! 😀
When I arrived, I was surprised to see a circuit around the court. I got a bit scared. Even more when I saw the wet floor. What if it's too slippery? What if I fall? What if the strong wind blows? I was wearing a dress! My imagination was running wild, as always! Haha!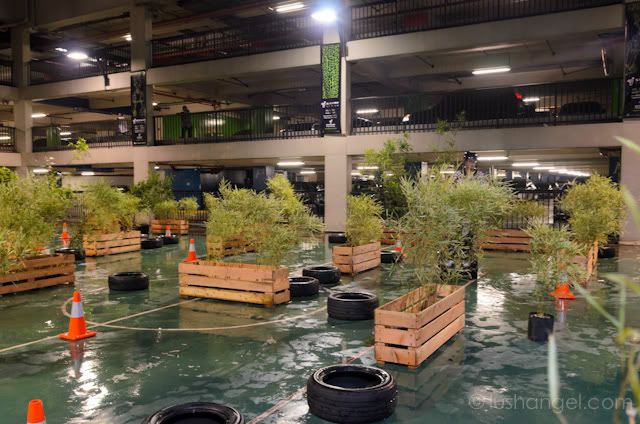 Before we started, we watched an instructional video.
Look at us listening intently…
Honestly, I wanted to back out right after the video presentation! Seeing what could happen to us due to wrong movements or carelessness made me really scared. I then assumed, it's not as easy as it looks like!
The next thing I knew, we were already gearing up!
Helmet is required!
Feet should be on the middle of the foot mats.
Hands should be on the handlebar at all times.
Each of us had an instructor at first to make sure we can fully control the unit. The Segway® PT stays upright by itself, and movement is totally controlled by the rider by leaning slightly forward or backward, and leaning on the Lean Steer frame to turn left or right. After doing small movements forward, backward, left, and right, we're ready to go! We were asked to follow someone from the Segway team as we go through the circuit.
I won't deny, it was nerve-racking at first. I guess you can see from our faces… LOL! 😀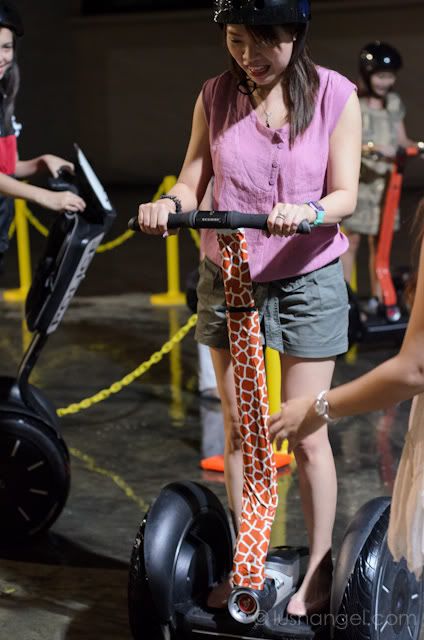 I was so conscious thinking on what to do next. There's like step 1, 2, 3… going on in my mind. Do you remember how it feels the first time you rode a bike, rollerblades, or drove a car? The feeling is somewhat like that!
From seriousness…
… To happiness!!! 😀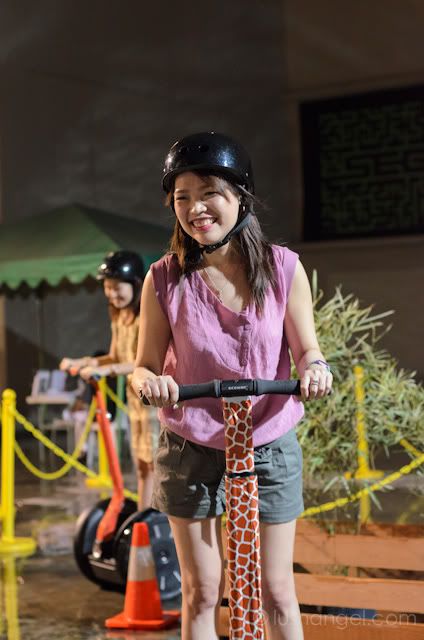 The next rounds were fun already! Again, it's pretty obvious from our faces! 😀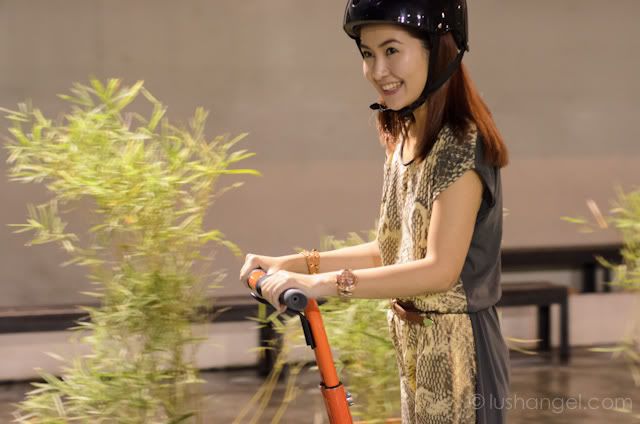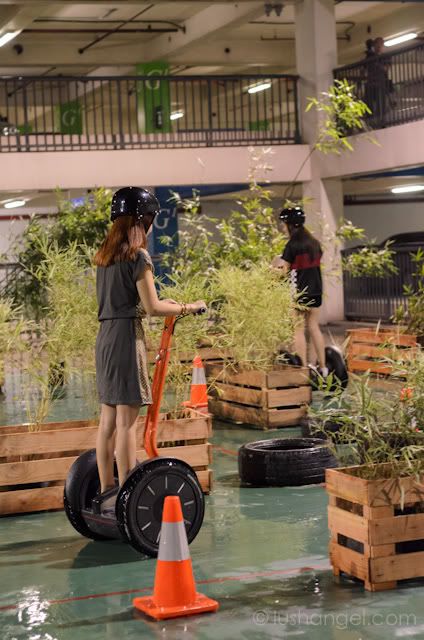 Segway® PT is not all for fun/ leisure. It can be used for business, like in resorts, tours, or warehouse, as well as establishments who need patrolling or fast response to emergencies. It is a good alternative to accomplish tasks without wasting too much gas, time, and energy. This sweet ride can take you places without as much noise and pollution as a scooter because it doesn't run on fuel. It's also economical as it can travel as far as 40 km on a single battery charge. A full charge is only 1 kilowatt which costs only a little above PHP 8.00 and takes around 6 hours to complete.
It was actually a fun experience. It was intimidating at first, then became addicting at some point- something unexpected from an electric, two-wheeled transportation. After getting used to it, it already felt natural, safe, and instinctive! 😀 And yes, I'd love to try it again! In fact, I just searched the web and there are travel tours in other countries that use Segway® PT! Hmmm… Interesting! I think I want that!!! 😀
Here are the happy riders… 😀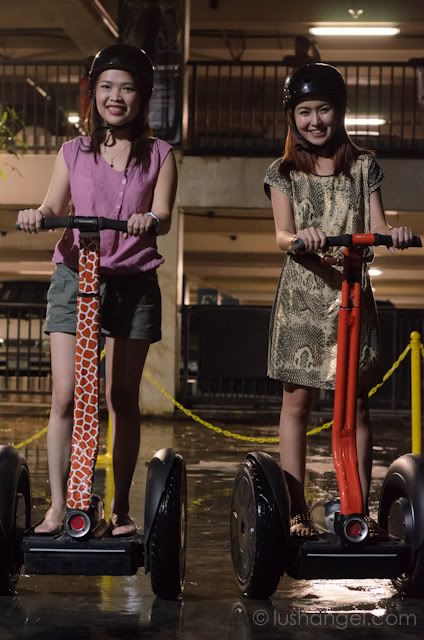 Simply Moving Philippines, Inc., the exclusive local distributors of Segway® PT, will be setting up several Segway® Circuits where the curious, the skeptical, or those who need a little more convincing could experience it's smooth and easy ride. Up until August 16, everyone is invited to try the units at the Segway Stadium located at the Rockwell Power Plant Mall.  There are also other circuits at the Residence Inn, Tagaytay, Zoobic Safari, Subic, and very soon in Boracay and Enchanted Kingdom.
You can contact Simply Moving Philippines at Nissan Motor Philippines, 1232 UN Avenue, Paco, Metro Manila.
For more information, visit www.segway.com.ph or you can like them on facebook  <facebook.com/Segway.Philippines>