Suiteblanco, one of the most prominent fashion companies in Spain, opens its first store in Manila. Suiteblanco has been consolidated as one of the leading chain stores in the high street sector and with greatest international impact. Currently, the brand is involved in a major process of expansion which includes 270 stores in 23 different countries! In collaboration with SM RETAIL group, Suiteblanco will be included amongst the ladies' and men's fashion options within the SM Aura Premier Shopping Mall. And by the end of 2013, Suiteblanco intends to open 3 more stores at SM Mall of Asia, SM Megamall and SM Makati.
I've been seeing the fresh, urban and chic collections of Suiteblanco all over the internet, so when I was able to get an invite for its launch at SM Aura Premier Shopping Mall, it was a sure "YES"! Just passing by its window display made me drool right away!!!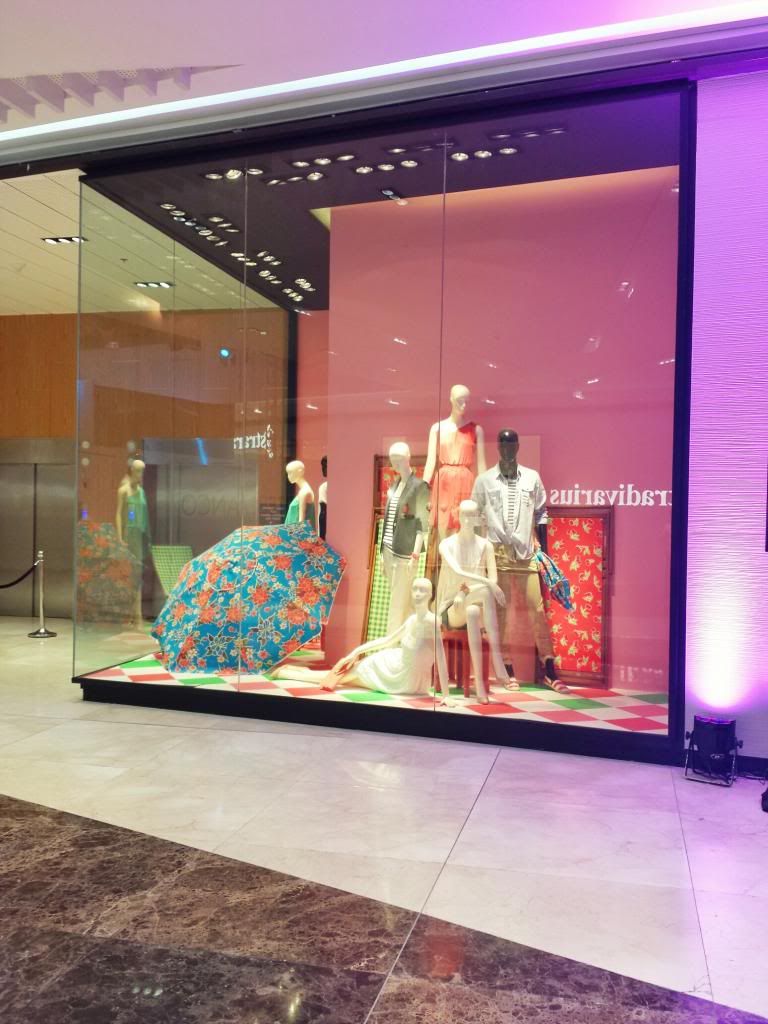 It was an afternoon party with DJ Callum David in the house! Here are some photos during the event…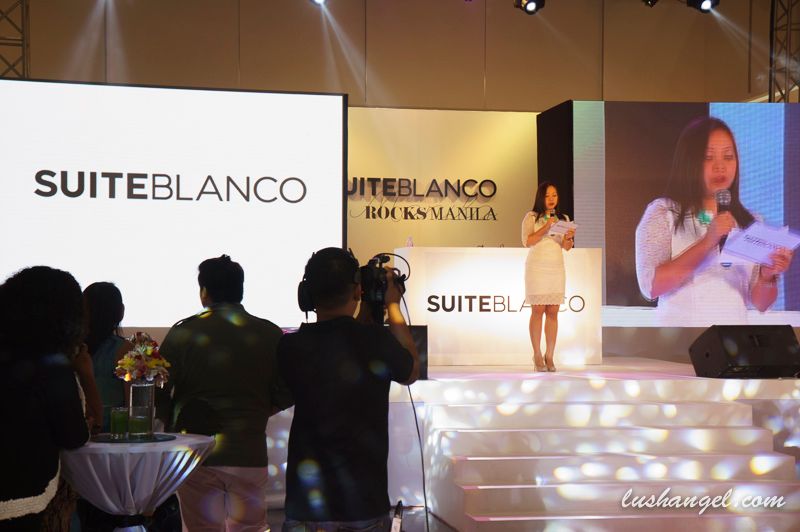 Here are the models wearing some of Suiteblanco's lovely pieces…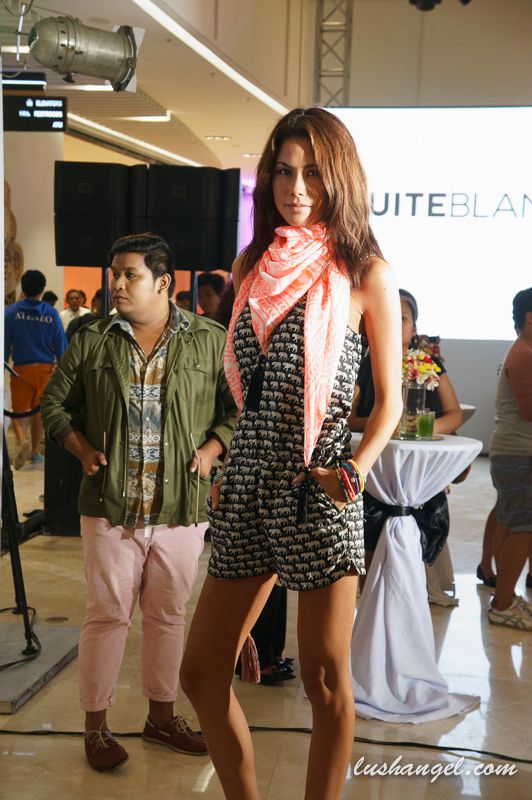 Printed pants fever!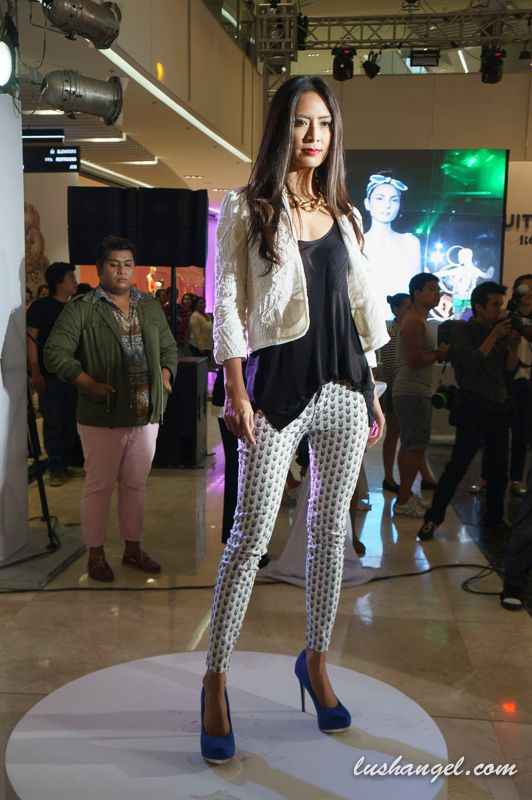 I'm in love with this stripes shorts!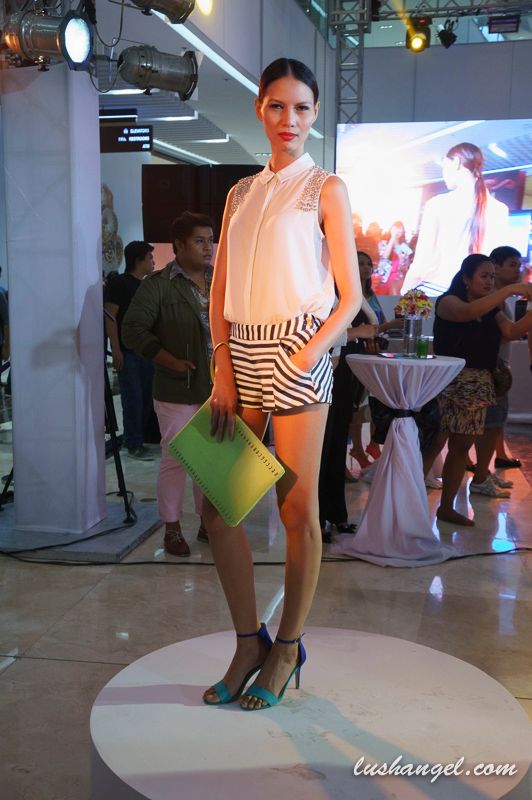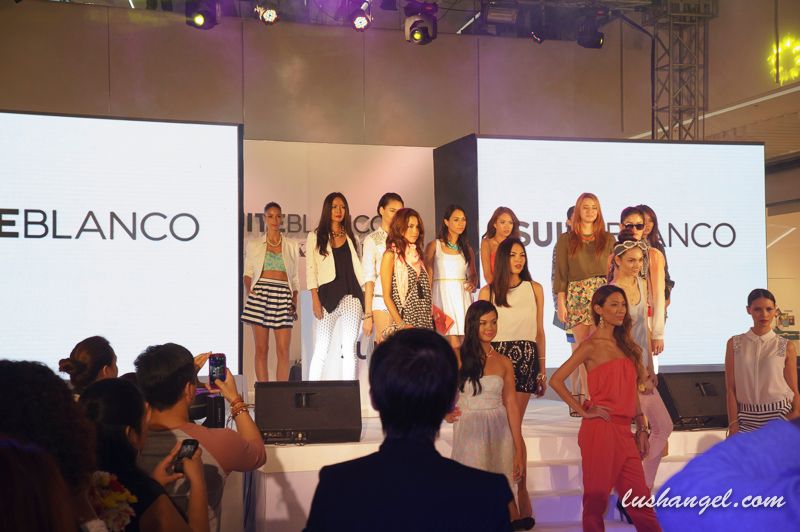 Even Mr. Jorge Domecq, Spanish Ambassador to the Philippines, graced the event.
Right after, all the guests headed to the store for some awesome shopping experience. Suiteblanco caters to the young, modern women and men with an uninhibited urban spirit. What surprised me even more is its affordability. You can find sneakers for PHP 900+, dress for PHP 1,000+, leather bag for PHP 1,000+, etc. For a Spanish brand with very up to date and stylish pieces, they have pretty good price points.
Oh, and hear this, arrival of new stocks is done on a weekly basis! And I tell yah, their stocks come and go so easily so if ever you find something you like, it's better to take it right away than regret it! LOL! Okay, I'm currently experiencing such as I didn't rush to Suiteblanco right away when I saw something I liked. I hope you understand now where I'm coming from. LOL! 😀 I just hope and pray that they'll still have it soon!!! Oh Suiteblanco, pretty please!!! I've had sleepless nights thinking about that bag already. Haha! 😀
Anyway, enough of my drama! I guess you already hava an idea of what to expect as Suiteblanco invades Manila. Fashionistas would indeed be happy shoppers!!! 😀
Happy campers Sarah, Tracy, Ava, Arnie, me, Tin and Pax