I'm on the go most of the time, which is why I'm always on the lookout for products that are travel-friendly. Here's a brush from Charm which most makeup users, even if you're just a powder-lipstick kind of girl, might just need. Check out my review of Charm Retractable Powder Brush: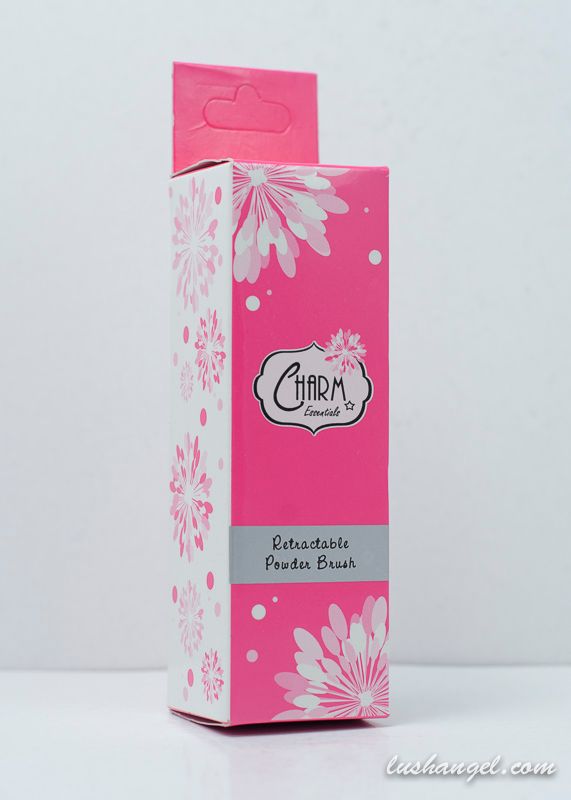 Product Information
The Charm Essentials Retractable Powder Brush is your go-to brush if you want something compact, and something versatile. It can apply your pressed powder, your mineral powder, blush, and even loose powder. Its circumference is smaller than the Charm Retractable Kabuki, which lets you work on your features, one small area at a time. For density, this is surely dense and will help you get the coverage that you want!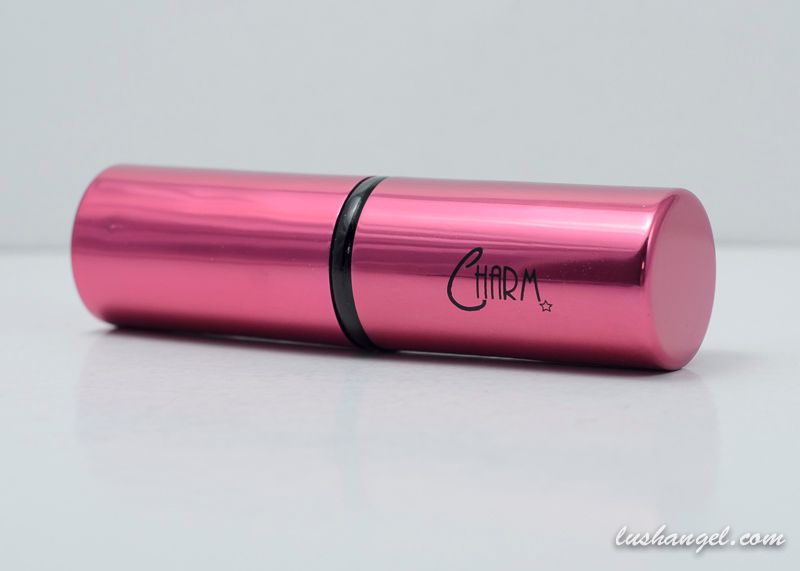 I love it because…
it has that perfect retractable mechanism. It keeps the brush in shape and the bristles in great condition.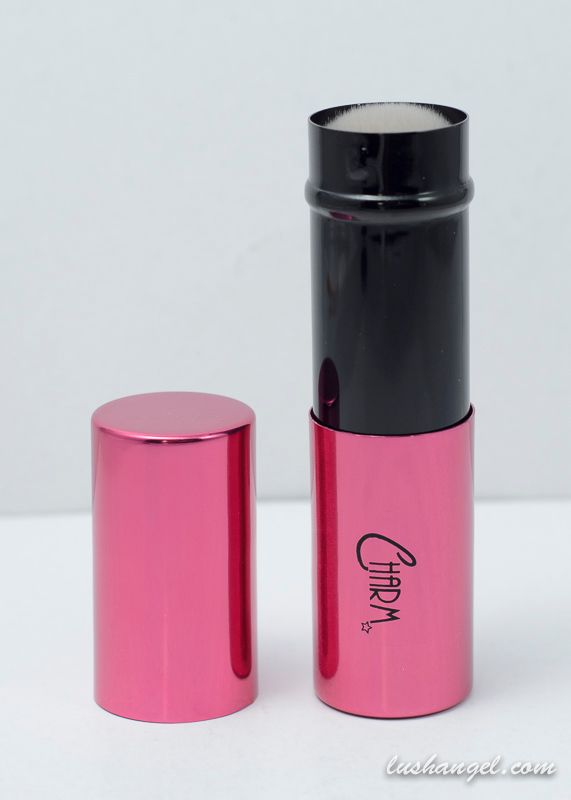 it's a great travel brush. The size is perfect- easy to hold as I buff it on my face, at the same time, can fit in a small makeup kit.
the cover is tight enough. I'm confident that I won't lose the cover while the brush is inside the bag. I don't need to worry then that my purse will get dirty because of a dirty makeup brush.
it's vegan.
it's super soft. There's no scratchy feel at all!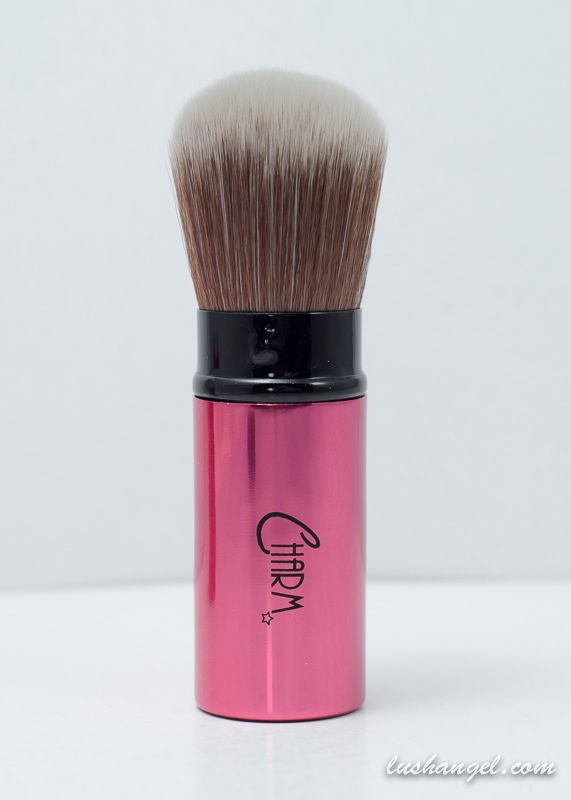 it doesn't shed.
it's dense.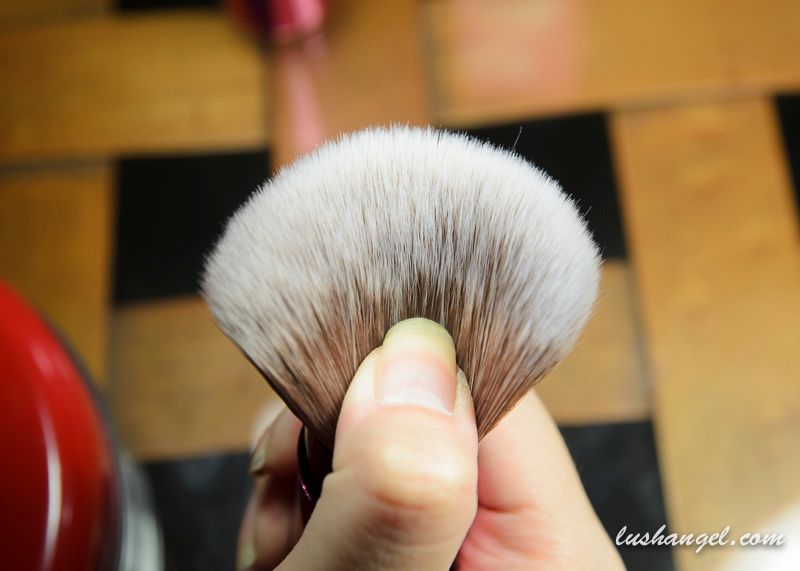 it applies powder smoothly and evenly. No streaking!
it can be used to apply powder foundation, mineral powder, blush, or loose powder.
it's affordable at PHP 500.
I wish…
it dries up quickly. I have to dry the brush overnight because of its dense bristles.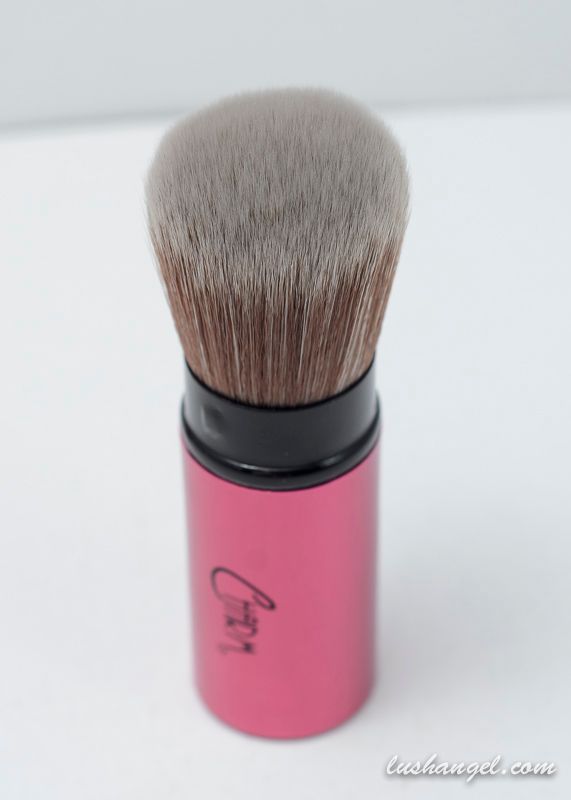 Tips
Upon purchase, wash the brush before using.
Hang the brush downward or at the edge of a table when drying.
When used for pressed powder, powder foundation, or mineral powder, swirl the brush on the product and lightly tap off excess powder. Then, buff in a light, sweeping motion.
Overall
Since I got this Charm Retractable Powder Brush, it has been my permanent travel brush, together with the Charm Retractable Flat Top Brush. I literally bring them wherever I go. It applies my powder foundation evenly, without streaking, giving me a soft-focus finish. For its quality, it's priced decently.
I recommend Charm Retractable Powder Brush to those looking for a touch-up or travel brush perfect for powder foundation, mineral powder, loose powder or blush.
Oh, if you wish to purchase any Charm brushes, now is the perfect time as they are on sale! They are giving 20% off on all their items until June 30, 2013. Check out their website beautyandminerals.com.
For instant beauty, fashion, travel, foodie, or random updates from me, LIKE lushangelblog on FACEBOOK, FOLLOW  lush_angel on TWITTER and lush_angel on INSTAGRAM.